Have you been debating whether to use Vietnam virgin hair in your salon? Or perhaps you are simply a customer who is unsure whether you should make a purchase. Before committing to hair extensions, it is important to read up on the Vietnamese virgin hair reviews available in Vietnam. 
Despite the widely held belief that Vietnamese hair extensions are of the highest quality at the lowest possible cost, this article from Jen Hair will offer you an objective look at the topic.
Vietnamese virgin hair reviews
Vietnam human hair extensions is the most sought-after wholesale hair extension on the market today. In order to provide the most reliable information for Vietnamese virgin hair reviews, we combined many reviews from customers from various sources.
Origin
Human hair from the northern highlands of Vietnam comes mostly from women between the ages of 18 and 35. Keeping their hair at an extreme length is a cultural norm for Vietnamese women, thus it may be long enough to meet any standard. Because of this, Vietnamese hair already has an edge over hair from other nations.
As an added bonus, they use natural hair care products like locusts and aloe to maintain healthy, lustrous hair. The majority of the raw hair Vietnam reviews we get are from satisfied customers, praising the hair's high quality and ease of styling.
Durability
Vietnamese virgin hair is recognized to be among the most robust in the industry due to its durability. Therefore, it is the first factor that we take into account when doing the Vietnamese virgin hair reviews. 
It is understandable that the average human hair may last up to 2 years with proper maintenance. However, for Vietnamese virgin hair, it can be up to 10 years with a guarantee!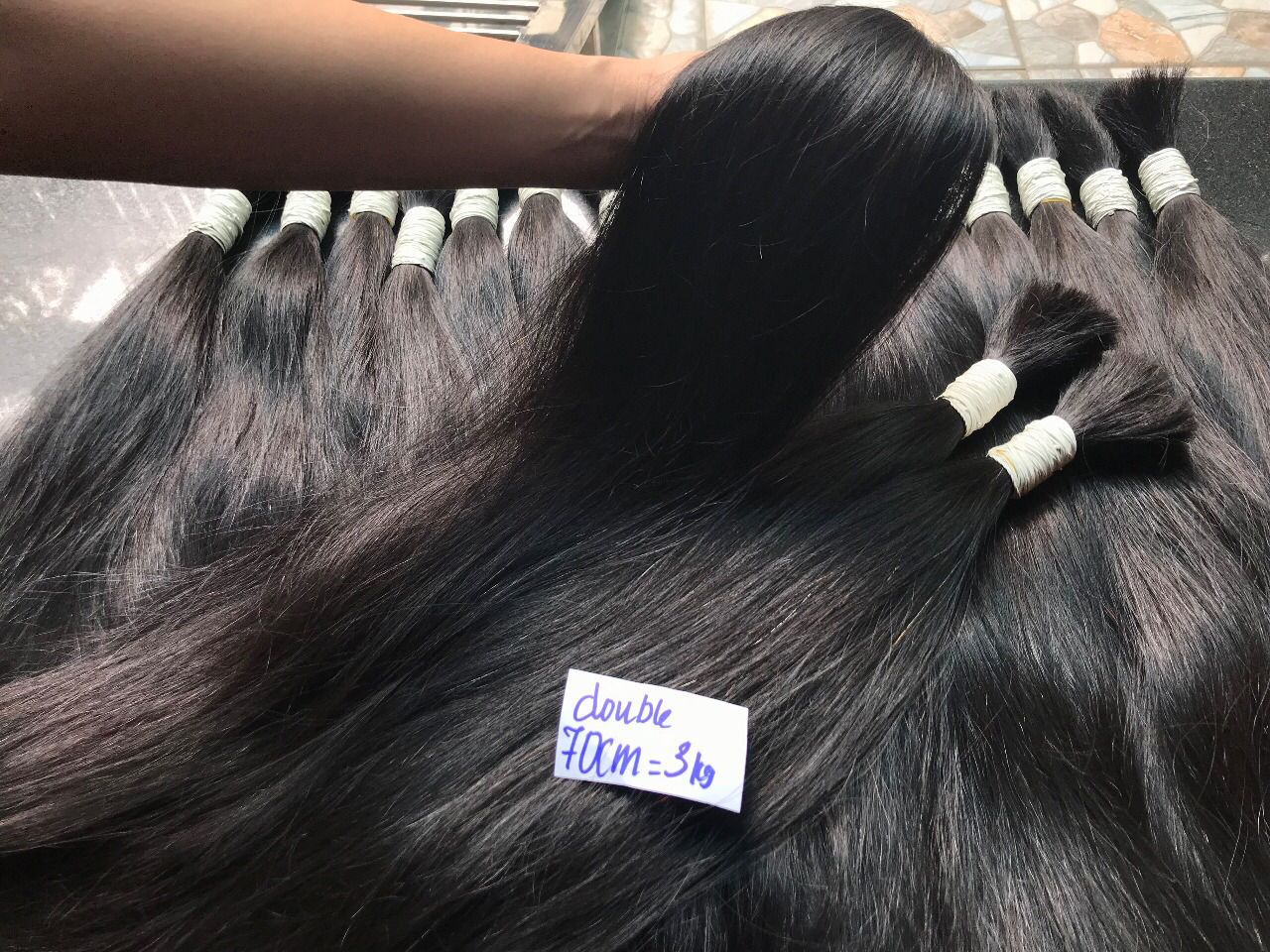 Concerning the reasons, the Vietnamese have a reputation for eating a healthy diet rich in herbs and minerals necessary for hair growth. Moreover, the origin's environment, the local hair care, and genetic composition,… also contribute a part to making the texture more durable than others.
Furthermore, because it is not subjected to any damaging processes during manufacture, Vietnamese virgin hair lasts far longer than other types of hair extensions. This helps the hair extensions keep their beautiful appearance for a longer time.
Texture
The hair of the Vietnamese is extremely thick, sticky, and silky to the touch. Once it's in place, it doesn't add much weight to your head at all. If the hair is of great quality and in good condition, there shouldn't be any resistance or tugging when you run your fingers over it. In addition to having a slightly straight texture, the thickness of hair gives it a lot more full appearance than other hair varieties.
Color
African countries, particularly Nigeria, have a great demand for Vietnamese hair because of its naturally dark hue, silky texture, and robust look. There is a lot of skepticism about the quality of virgin hair, but according to the Vietnamese virgin hair reviews we've read, Vietnamese virgin hair seems to be well-liked.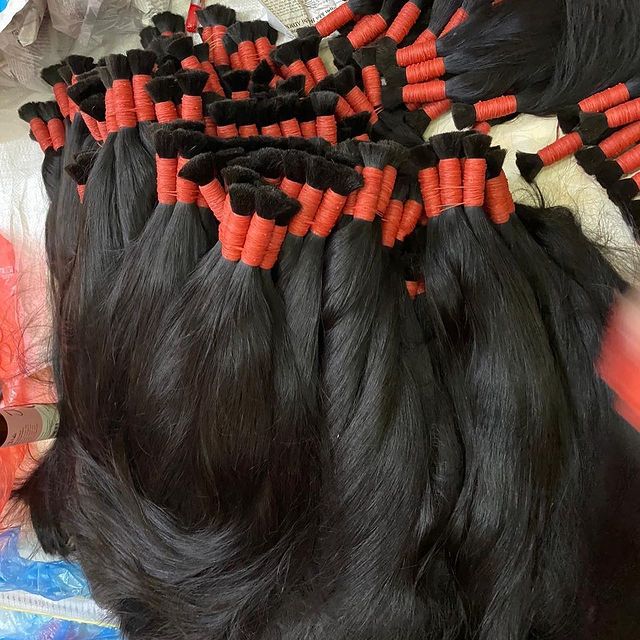 Furthermore, it can be bleached and dyed to the brightest colors without worries. This is because the hairs are all taken from the same individual, ensuring that they retain their natural texture and strand integrity. You may bleach and color your hair without worrying about it becoming dry or uneven.
Should you buy Vietnam virgin hair?
After reading the Vietnamese virgin hair reviews, you can see that Vietnamese virgin hair extensions are the best option among many varieties of hair in the industry. However, it may be correct to say that this type of hair is not suitable for everyone. Here what you should know about whether to buy Vietnamese virgin hair or an already-styled option.
The timing
Determine if you need something you can use immediately or something you want to spend time to make and accomplish yourself. As a matter of fact, wigs are a quick solution. You may obtain the same results at home with 3 bundles of curly hair extensions without investing in virgin hair. On the other hand, Vietnamese virgin hair will let you try out a new hair color or style without fully committing to it, as you can always change it later. 
Your natural hairstyle and color
When you use Vietnamese virgin hair extensions, some of your natural hair will be overseen. If you have wavy or curly hair, don't order straight virgin hair. More often, hair extensions create a more natural look and no one thinks you're wearing them. 
A similar pattern applies to color. When buying virgin hair, it's always good to match your Vietnamese virgin hair extension to your natural hair color.
Budget
Even though the price of this hair is relatively affordable, have you thought of the budget for Vietnamese virgin hair care and upkeep? Since virgin extensions don't last as long if you don't take care of them and need to be replaced more often than real hair extensions, it is required to have regular maintenance to ensure their quality.
Want to buy Vietnamese virgin hair? Here you may find detailed instructions on how to get human hair directly from Vietnam! Jen Hair is proud of one of the best Vietnam hair suppliers that provide high quality virgin hair extensions.
You may also like:
Final thoughts
In this article, we have composed all the necessary resources for Vietnamese virgin hair reviews. Hope that you have found it critical and are able to decide whether to buy virgin hair in Vietnam. If you enjoy reading these articles and want to know more about tips, knowledge, and how-to hair guide, like and comment to let us know!