Raw Vietnam hair has always been the ideal choice for hair dealers, and the industry has seen an uprise in demand for raw hair extensions over the past few years. As a matter of fact, customers today lean toward these raw hair extensions because it provides more volume and shines to their natural hair. 
But what exactly is it that people love so much? This raw Vietnamese hair reviews here will tell you everything you need to know about raw hair in Vietnam.
Raw Vietnamese hair reviews
Origin
According to raw Vietnamese hair reviews, raw hair from Vietnam is widely regarded as the finest option currently available. Most of Vietnam's raw hair comes from women who live in the country's hilly regions, and it has a straight, smooth, soft, and sufficiently thick quality. 
Raw Vietnamese hair is considered to be exceptionally strong, in part because natural care women in Vietnam rarely straighten or heathen their hair, yet also care with hair treatments. It receives nourishment from either locusts, lemongrass, or grapefruit on a daily basis. When you hold it in your hand, the gentleness of its texture can be felt immediately.
Quality
Raw Vietnamese hair typically calls for an admiration of its qualities, including the length, thickness, straightness, and softness.
Vietnam raw hair is always soft and tangle-free, making your looks more vivid and full of thickness. Thus, the Vietnamese human hair that is sold in bundles is naturally straight, and the hair fibers are glossy and rarely tangle. Additionally, there are raw hairs that already have a style applied to them, such as being curled or straightened.
When using raw Vietnamese hair, people review that you should avoid the temptation to brush your hair every day, as this can lead to breakage in raw hair, and instead give it a gentle once-over with a comb, working from the ends up, to keep it silky smooth.
Furthermore, since black is the natural color of hair in Vietnam, it may be easily dyed to any other hue. Vietnam's raw hair is also a breeze to style. You can style your hair any way you choose without endangering your natural strands.
Types
Virgin raw Vietnamese hair – hair comes from the same donor and remy raw Vietnamese hair – hair comes from two or more people, are the two most common varieties of raw hair on the Vietnamese market today. 
In reality, however, remy raw Vietnamese hair is rarely produced by foreign suppliers (but more on domestic ones) because of the high-standard maintenance.
Virgin raw Vietnamese hair, on the other hand, is raw Vietnamese hair purchased from a single donor, with the cuticle remaining intact and no bleaching or dying. This type can withstand bleaching and dyeing without becoming harsh, producing excellent results. With that said, virgin raw Vietnamese hair is the highest quality hair on the Vietnamese market today, and also the most expensive.
​​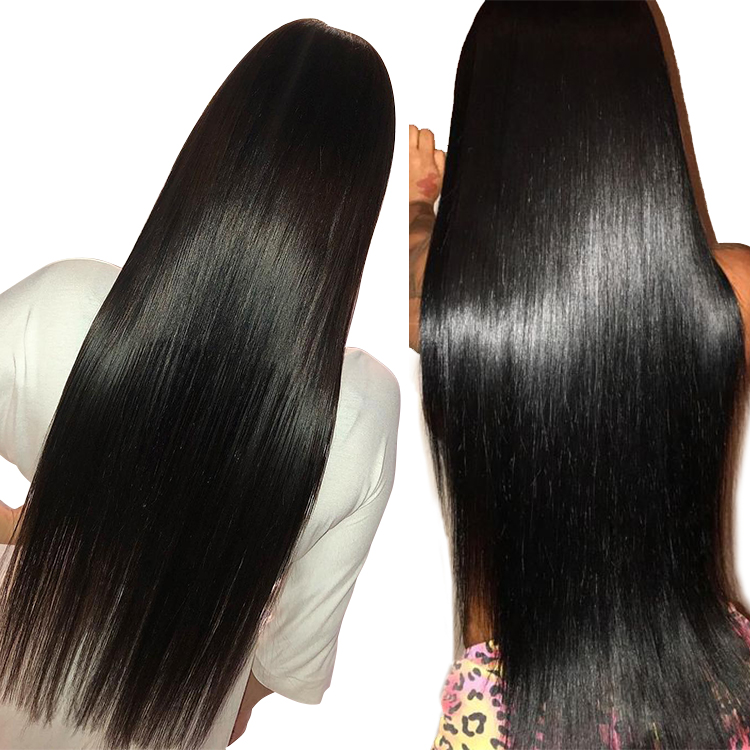 Price
The price of raw hair in Vietnam is greater than the price of other types of hair on the market, but the reviews say it's worth it because it's 100% raw hair from Vietnamese women. However, as with most things, you get what you pay for, and raw hair in Vietnam is the highest quality and best value for clients looking to bleach, dye, perm, or complexly style their hair. Because of their durability, virgin raw Vietnamese can be used for a variety of purposes for up to 2 years after purchase (with proper treatments).
Furthermore, while we collect facts for raw Vietnamese hair reviews, we see that Vietnam's raw hair is at a more reasonable price when buying through Vietnamese hair vendors. As they gather their hair from mountainous women in Vietnam and proceed with production, reducing the expense of importing hair from overseas, whereas Chinese factories must buy hair from adjacent countries, pay additional tax, and sell it at a higher price.
How to know good raw Vietnamese hair?
Feel the Texture
One of the most crucial factors to think about when looking for Vietnamese hair is your hair's texture. The authentic Vietnamese hair has a luxurious, soft, and supple quality that leaves you wanting more. In contrast, artificial Vietnamese hair has a brittle and unnaturally stiff texture. After you've unwrapped your purchase, use your fingers to test the texture to see if it's worth the price.
Take a closer look at the hair color
The hair's color is a good indicator of whether it is authentic Vietnamese hair. When you look closely, you'll notice that the natural color of Vietnamese hair ranges from deep browns and reds to almost black. Moreover, when hair grows naturally, it becomes very thick and shiny on top due to the oils secreted by the scalp. Hair that has been dyed or bleached but is still being sold as "Vietnamese" may not be of the quality you're after.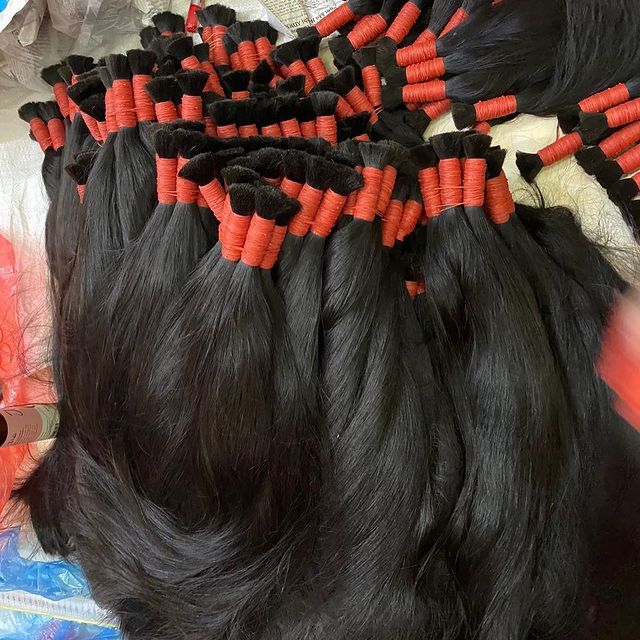 Ask for a sample product
Requesting a sample of raw hair in Vietnam from the vendor is a good idea if you are unsure about the quality. If you can't seem to find enough reviewers, or if this is your first time ordering, this will allow you to have more ideas on credibility and verify its quality before making a purchase. To better evaluate and assess the quality of your hair, you can ask the vendor for additional raw hair in Vietnam images and videos.
Should you buy raw Vietnamese hair?
When it comes to raw hair, it is not an exaggeration to say that Vietnamese hair is among the best in the industry, based on the above raw Vietnamese hair reviews. This form of hair extension is both good quality and reasonably priced, meaning that hair businesses may make a decent profit while also providing customers with long-lasting hair.
In search of a trustworthy raw hair supplier? Jen Hair's extensions of virgin raw Vietnamese hair are among the best hair factories in Vietnam in the industry! You may easily straighten and bleach your hair without worrying about breakage or frizz. Not only that, Jen Hair guarantees to bring you Vietnamese women's raw hair, which has a high-quality gloss, smoothness, straightness, and resistance to tangling. Click here to know how to import Vietnamese hair straight from Vietnam now!
Final thoughts
Overall, It is no longer doubt that raw Vietnamese hair is indeed considered to be one of the best quality in the market. Through this article, we hope you will be able to find this raw Vietnamese hair reviews helpful for your own research. Please comment below if you have any further questions, and our hair experts are most welcome and happy to help!