Hair extensions have been a hot trend in the world to help women have long hair quickly. Hair extensions are beautiful, but they take a lot of effort to soften your hair properly to keep it smooth and beautiful.
You can go to the salon to find yourself a professional without much effort. However, it may not fit your budget because it is quite expensive. So, we provide some information below to help you better understand how to make hair extensions soft again at home remedies.
Related posts:
Why you need to soften hair extensions
Hair extensions are not naturally self-lubricating. They do not grow from your scalp, so they will not be provided with moisture or natural oils for hair. This is one of the top reasons why hair extensions need to be taken care of to stay soft.
Secondly, in order for you to have more beautiful hair, hair extensions must be used to style, dye, and straighten the hair… and most of them contain chemicals. This will cause the hair extension to not be able to keep its softness.
Finally, the inevitable external factors such as exposure to sunlight, wind, or dry air will also cause your hair extensions to lose their softness and smoothness, it comes to dry and frizzy, and need careful care.
How to make hair extensions soft again at home
There are many effective methods to make hair extensions soft again at home. Here are some ways you can try at home to save your frizzy hair extensions:
Use olive, coconut, or argan oil to make extensions soft again
The first method is simple and with ingredients that most of us already have at home. Use unflavored extra virgin olive oil, coconut oil, or argan oil, and make sure this is pure, unscented oil (Recommendation: The 7 best oils for hair extensions). The process is very simple and does not take too much of your time:
Step 1: Just take a bowl and put some extra virgin olive oil in it and microwave it for about a minute. Some of our suggestions are Pompeian Smooth, La Tourangelle, and Partana products. 
Step 2: Place your hair extensions in a bowl and soak them in olive oil.
Step 3: Put the hair in a plastic bag, cover it, and keep it there for about an hour.
Step 4: You just need to rinse the hair extensions and brush them. Be extremely gentle as the strands are still wet. You can add a little conditioner so your hair doesn't smell of oil, which will also help smooth it out.
Step 5: Finally, place the hair extensions on a clean towel and let them dry overnight (don't use a hair dryer).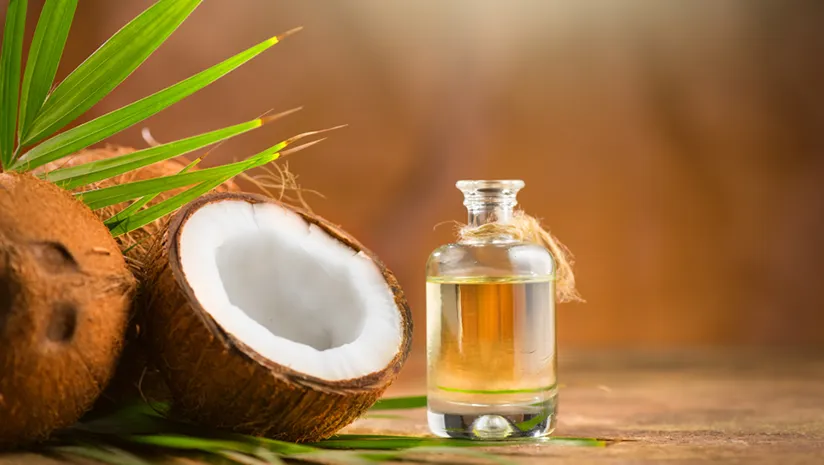 Use hot water to make hair extensions soft again
Let's try this method, this is the perfect combination of hot water and essential oils, so it's also very effective. In addition, this method is a very simple one that you can apply right now:
Step 1: Simply boil a small pot of water until it is hot, no need to boil, and don't overheat
Step 2: Add ten to twenty drops of olive, argan, or coconut oil and add two tablespoons of hair conditioner. Highly recommended Colavita Olive Oil, Nutita Coconut Oil and Cliganic USDA Argan Oil.
Step 3: Place the hair extension in the pot for about 10 minutes. It is important that you let your hair cool before taking it out
Step 4: The last but not least step is to place the wet hair extensions on a towel and let them dry overnight.
Use a mask to make hair extensions soft again
Hair masks are like a concentrated version of conditioner, super rich in nutrients and moisture. Using this hair mask will help the nutrients stay on your hair for a longer time, helping the nutrients to be fully absorbed into the cuticles of the hair, thereby improving the hair structure from deep inside. This method is a deep conditioning treatment to make hair soft and smooth again quickly and extremely effectively:
Step 1: Comb the extension to remove knots. We recommend using specialized brushes for hair extensions for this.
Step 2: Apply specialized hair masks for your extensions, and comb them thoroughly to make sure the entire hair is covered. A hair mask is a deep conditioning treatment that moisturizes and softens your hair. You should look for products that have nourishing ingredients like vitamin E, keratin protein, B vitamins, coconut oil, and lipid boosters. Some best hair masks in the market include Amika Dream Routine Overnight, and Pure Naturals Coconut Oil hair masks.
Step 3: Put the hair extension on a dry towel and let the conditioner soak in your extension for about 1 hour.
Step 4: Once your hair has soaked, wash it out with a sulfate-free shampoo and conditioner. Make sure to wash the extension thoroughly to avoid chemical buildup on the hair. Then use a special conditioner, moisturizer, and heat protection spray to maximize moisture retention and soften hair. Related post: What's the best shampoo and conditioner for hair extensions
Step 5: Let the hair extensions dry naturally, then use a wide tooth comb to comb the hair into place, and then you can attach the hair extensions to your hair. 
An intensive method combining hot water and oil.
There is another way to make hair extensions more soft: the hot water method. You may think that softening by boiling is unbelievable, but in fact, it is a particularly effective method. The implementation process is somewhat complicated but the efficiency will be much higher. This method is intended to repair severely damaged hair extensions and make them softer. Like the other methods, you'll need to remove the temporary extension from your hair before doing it:
Step 1: Pour hot water into a medium basin or sink
Step 2: Place the hair extension inside
Step 3: Spray a small amount of sulfate-free shampoo (such as Aveeno and L'Oréal Paris EverPure), and gently massage the hair extensions until they are clean
Step 4: Wash the extension until there is no shampoo left
Step 5: Pour in new hot water and add the extensions again.
Step 6: Add a few drops of natural oil and a small amount of conditioner to the water and expand
Step 7: Gently massage for hair extensions
Step 8: Leave hair overnight
Step 9: The next day, while the extensions are still wet, gently comb them starting at the ends.
Step 10: Rinse with warm water
Step 11: Place on a towel and let dry in the air
Step 12: Once the extensions are dry, gently brush them to make sure there are no knots
Tips to make your extensions soft
In addition to the home remedies for soft  hair, you can apply some of the following tips to keep your hair in the best condition:
Do not wash your hair too often to avoid damaging the joint and messing up the hair extension, only wash it 2-3 times a week. When washing, remember to use the tip of the finger to wash the hair extension instead of using the nail. Swipe water and shampoo from top to bottom, then rinse with water gently. Absolutely do not rub your hair while washing.

Use salon-specific shampoos and conditioners to keep your hair extensions soft and shiny. Sulfate-free hair care products have less bleach and help your extensions last longer.

Brushing is also an important rule when softening hair extensions because if you don't know how to brush, the hair extensions are also damaged quickly. Remember, absolutely do not brush your hair when it is wet to avoid hair loss and tangles.
Final thoughts
Above is the information to help your hair become more soft in a simple but effective way. We hope these tips on how to make hair extensions soft again at home will help you repair your damaged, frizzy and dry hair and keep your curls in tip-top shape.
If you have any questions about hair extensions products and as well as the way to care for them, don't hesitate to contact us or leave a comment below.