Hair extensions are excellent. Like magic, it can turn fine hair into gorgeous hair in only a few hours. To keep the outlook of hair extensions, choosing proper hair extension shampoo and conditioner is essential. In addition, it shall help to maintain hair extensions and give them a long lifespan.
To say which is the best shampoo for hair extensions, several aspects must be considered. In this article, please let us give you some tips for choosing the best shampoo and conditioner for hair extensions and some products for your reference as well.
Recommendation:
Should you use shampoo for hair extensions?
It is important to keep hair extensions clean to maintain their condition and prevent any buildup of dirt, oil or products applied to them. Shampooing keeps the natural hair near the roots of the extensions clean and healthy. It is recommended to use a sulfate-free shampoo and conditioner that is gentle and formulated specifically for hair extensions.
1. Hygiene
Shampooing your hair extensions removes dirt, sweat, and oils that build up over time. Not cleaning your hair extensions can cause them to become unkempt, and eventually, the hair quality will start to deteriorate.
2. Hair extension care
Hair extensions aren't attached to the scalp like natural hair, and this means they don't receive nutrients automatically. Shampooing your hair extensions helps to remove any product build-up, and this allows the extensions to breathe and get proper nourishment.
3. Longevity
By keeping your hair extensions clean and well-maintained, you're increasing their lifespan. Without regular shampooing, hair extensions can become matted, and tangled, and eventually, you'll have to remove them.
4. Preventing infections
An unclean scalp and hair can lead to infection. Shampooing your hair extensions ensures that bacteria and fungi do not multiply, and you're not exposed to scalp infections or other related health concerns.
5. Maintain appearance
Regular shampooing keeps your hair extensions looking clean, healthy, and vibrant. By doing this, you maintain an attractive, natural look, and also attract positive compliments.
How to choose the right shampoo for your extensions?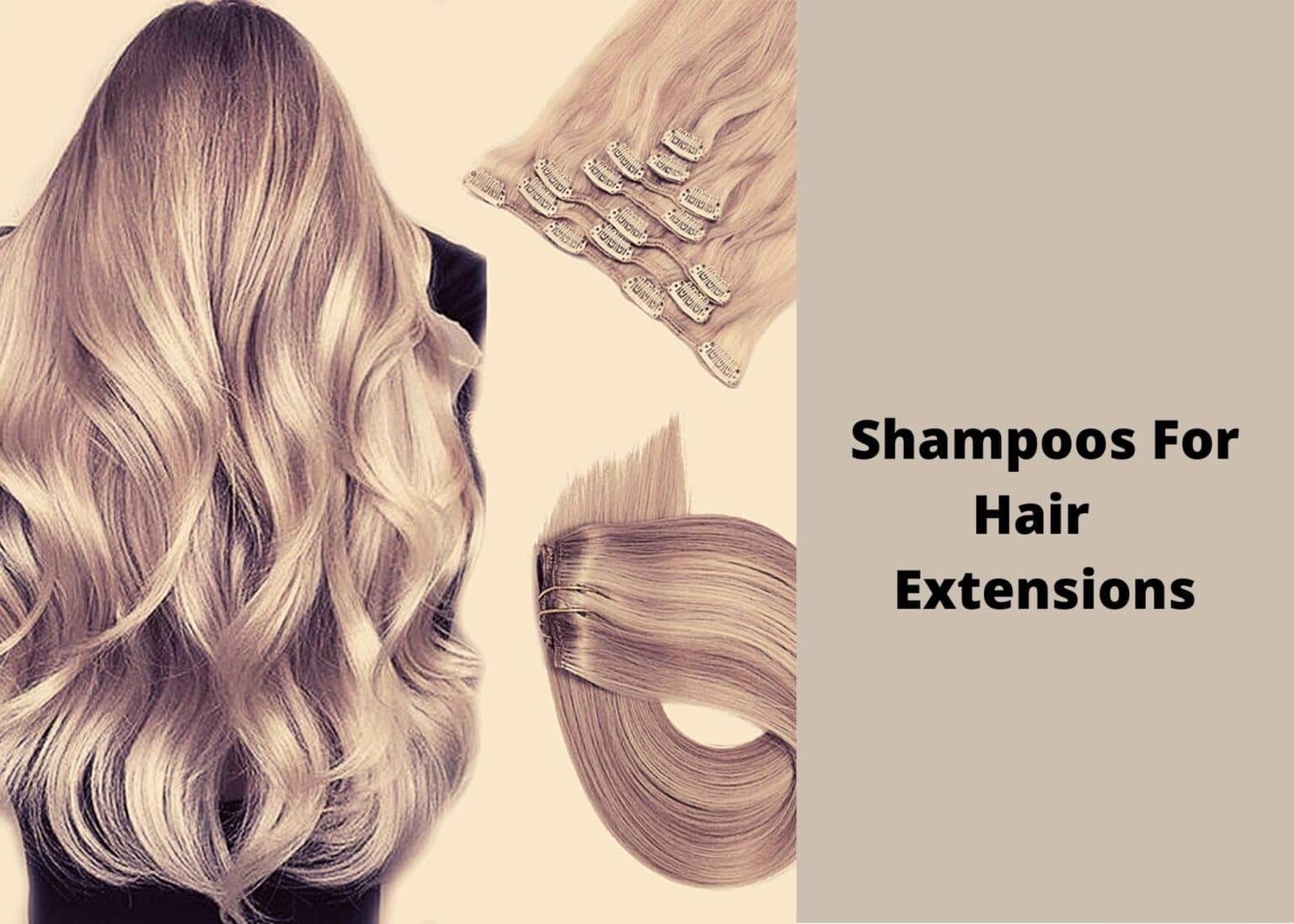 Shampooing hair extensions is a must. However, choosing the wrong shampoo product can cause the attachment of hair extensions to break. For choosing a shampoo, you must consider some aspects below:
1. Determine the type of hair extension
There are 6 types of hair extensions, each type of hair extension has its own nature. Hence, it seems like no type of shampoo is proper for every type of hair extension. For clip-in hair extensions, shampoo that does not have sulfate and sodium chloride ingredients shall be recommended. And if it is a tape-in hair extension, the dry shampoo will be the best since it gives no pressure on the hair conjunction. To those who have keratin hair extensions, 100% sulfate-free shampoo can help prevent hair shedding and dropping. 
2. Check the type of scalp
Choosing the shampoo for dry hair, the moisturizing shampoo will help improve the scaps. Please check the ingredients and buy which are rich in argan oil or shea butter. On the other hand, to ease the oil on the oily scalp, citrus, and herbal shampoos are the best shampoos for oily hair with extensions. If you have fine hair and a scalp, you shall face the overload from the wide range of choices. There is a principle to stay away from shampoos that have parabens, propylene Glycol, and methylisothiazolinone.
3. Choose a friendly product for light hair
Some types of shampoo can fade not only the natural hair but also the hair extension. Besides, if it is not treated well, the balance of the hair can be lost, and ten splits. To keep to a lively color of hair extensions, sulfate-free shampoo with citric acid ingredients is the smart choice. And sodium lauryl sulfate and sodium laureth sulfate are evaluated as the enemy of colored hair.
The 6 best shampoo for hair extensions
1. Best shampoo for human hair extensions: Davines NOUNOU Shampoo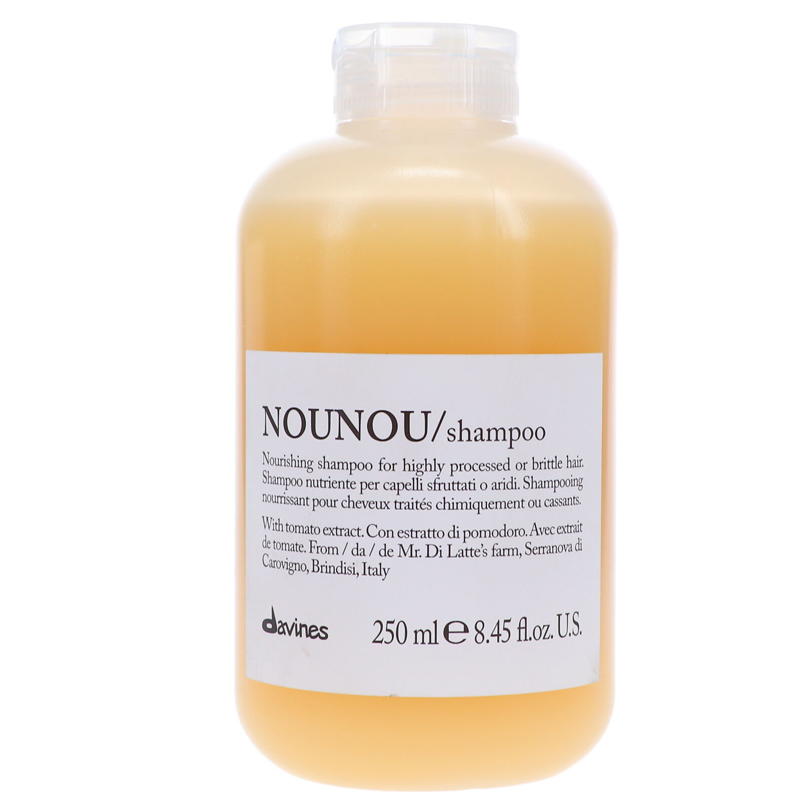 The Davines NOUNOU Shampoo treats hair extensions with moisturization, Fiaschetto tomato extract, and other good ingredients that restore the softness of the hair extensions. If your hair is stressed or strained, this is a good solution.
This best shampoo for human hair extensions goes with 100% clean energy made by the farm of Mr. Mario di Latte in Serranova. To use it, you only need to take a small amount of shampoo and apply it to wet hair, then massage it gently. This sulfate-free shampoo has a strong shine-giving effect.
Pros:
Restore the shiny hair

Repaired damaged hair

Hair moisturization

Improve the brittle hair
Cons:
2. Best dry shampoo for hair extensions: Oribe Gold Lust Dry Shampoo
This shampoo is a luxury product that is a bit pricey. However, every penny is worth it because of its massive benefit. Oribe Gold Lust Dry Shampoo is the best fit for the hydrophobic type of hair extension.
There are some reasons why it makes the best dry shampoo for hair extensions. First, the ability to absorb the oil of the scalp and the dirt from the hair extensions was outstanding. Although it is dry shampoo. It maintains vibrancy, hair health, and texture as well as any product mentioned in this list. Regarding the hair's appearance, by touching the hair, you can easily feel its smoothness and softness.
Before spraying it, please shake it several times. Leave it about 10 inches away from the scalp and spray. Brush your hair with your finger to remove the dirt.
Pros:
Best fit for dry and damaged hair

A sexy fragrance that is long-lasting

Friendly with both light and dark hair

The best for thick and medium hair
Cons:
3. Best shampoo for itchy hair extensions: DHS Sal Shampoo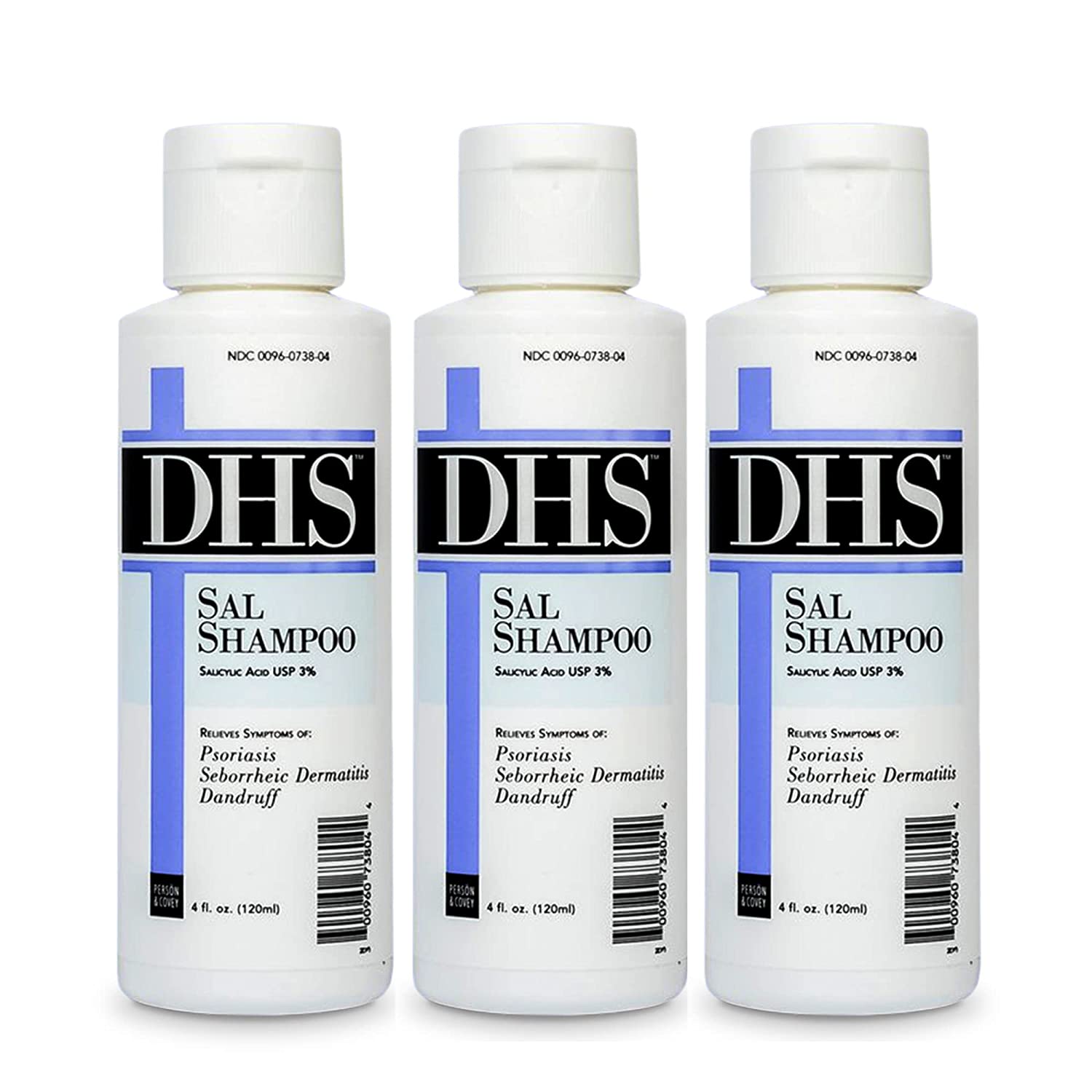 DHS Sal Shampoo is not only a recommendation from a dermatologist but also a steal at an extremely low price. The shampoo helps improve itchy hair, softens the patches, and removes them from the scalp. Due to the effect of salicylic acid, it increases the penetrating ability of medications.
On the list of recommended products for dermatologists, this is one of the best shampoos for itchy hair extensions. According to the feedback of some customers of DHS Sal, the burn flaked, and the smooth scalp returned only after a few weeks. The product is friendly to those who have scalp irritations due to its good ingredients.
Pros:
No fragrance or dye ingredient

3% Salicylic Acid with the effect of breaking down the flaky

Ease the discomfort of severe itching and inflammation

Prevents the building up of flaking 

Cheap price
Cons:
4. Best shampoo for clip in hair extensions: Matrix Total Results Length Goals Shampoo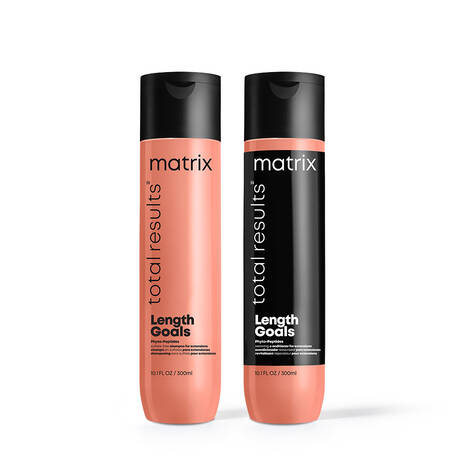 The shampoo has a professional formulation that remains soft and shiny. Furthermore, the phyto-peptides ingredient will extend the lifespan of hair extensions. If you have tangled hair, Matrix Total Results Length Goals Shampoo is a good solution that gently cleans and detangles the hair. After a period of using this product, it is believed that the appearance of the hair will improve.
For those above reasons, this shampoo is the best shampoo for clip-in hair extension shampoo for clip-in hair extensions. However, when you apply it to your hair, please avoid installing the shampoo on the junction between the natural hair and the hair extension. Please apply the shampoo on the ends of the hair and lather it gently. Then rinse it with warm water.
Pros:
Friendly with light-dyed hair 

No sulfate ingredient 

Do not make the hair frizz 

Moisturize and detangle the hair
Cons:
5. Best shampoo for keratin hair extensions: NYK1 Salt and Sulphate Free Shampoo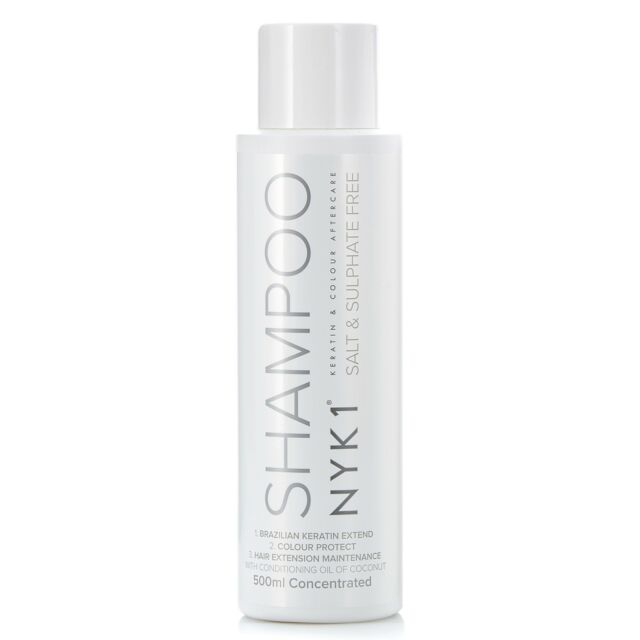 NYK1 Salt is a sulfate-free shampoo recommended by many experts for keratin hair extensions. The natural form, with mainly coconut oil and other natural oils, enhances the shine and moisture of the hair. It also treats the luster and softness of the hair as well. For the adhesive bonds, the shampoo prevents the bonds from perishing or falling out.
Besides, this best shampoo for keratin hair extensions is also friendly with light-colored hair extensions. NYK1 is a suitable hair shampoo treatment for damaged hair in salons. Compared to a list of well-known shampoo products, NYK1 is outstanding in terms of its cleansing efficiency.
Pros:
No sulfate and paraben ingredient

Permanent with a gentle formula

Friendly for keratin-treated hair
Cons:
6. Best shampoo for oily hair with extensions: Shu Uemura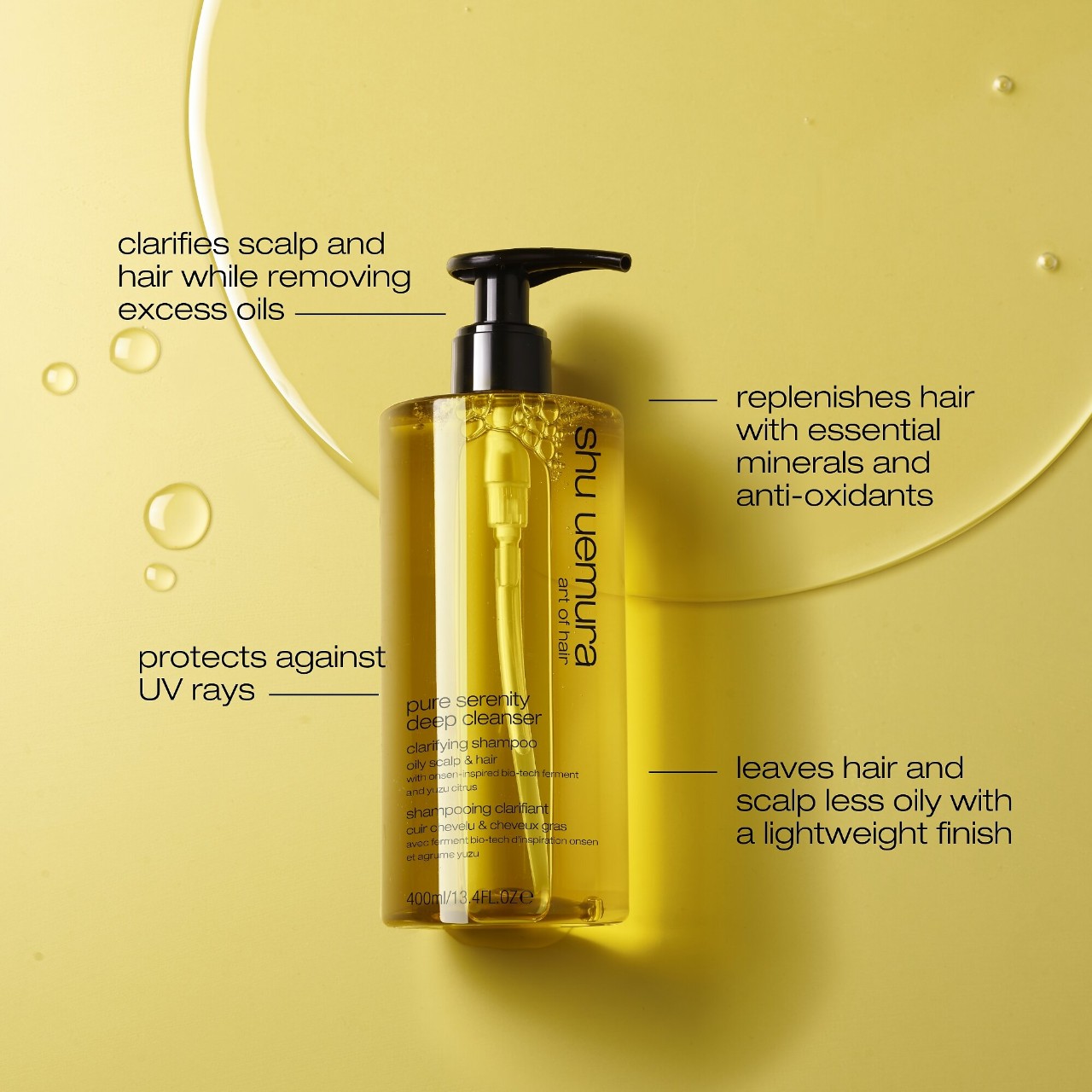 Over the day, the scalp and the hair absorb a lot of dirt and environmental aggressors. As the best shampoo for oily hair with extensions, Shu Uemura shampoo cleans the hair deeply and effectively removes the oiliness and buildup within a few minutes of massage.
Moreover, the formula of Shu Uemura shampoo can deal with the problem of stressed hair. The relaxing and stress-release effect of it is used by hair spas to attach clients and solve greasy-haired woes. The AHA ingredient balances the pH of the scalp and brings the shine back to your hair's appearance. Provided that the citrusy fragrances are your favorites, it shall give you the zen moment.
Pros:
Sulfate-free

Cruelty-free

Natural origin

Having AHA ingredient
Cons:
Citrusy fragrances are not appropriate for those who do not like them
The 3 best conditioners for hair extensions?
Hair extensions are not as strong as natural hair due to the processing they undergo to make them. Hair conditioners contain ingredients that help to maintain the strength and elasticity of the hair extensions, preventing breakage and keeping them looking healthy. There is a ton of hair extensions. How to get the best one on the list? Please let our article disclose to you some product that expert recommends.
1. Best deep conditioner for hair extensions: Pure Nature Argan Oil Hair Mask Deep Conditioner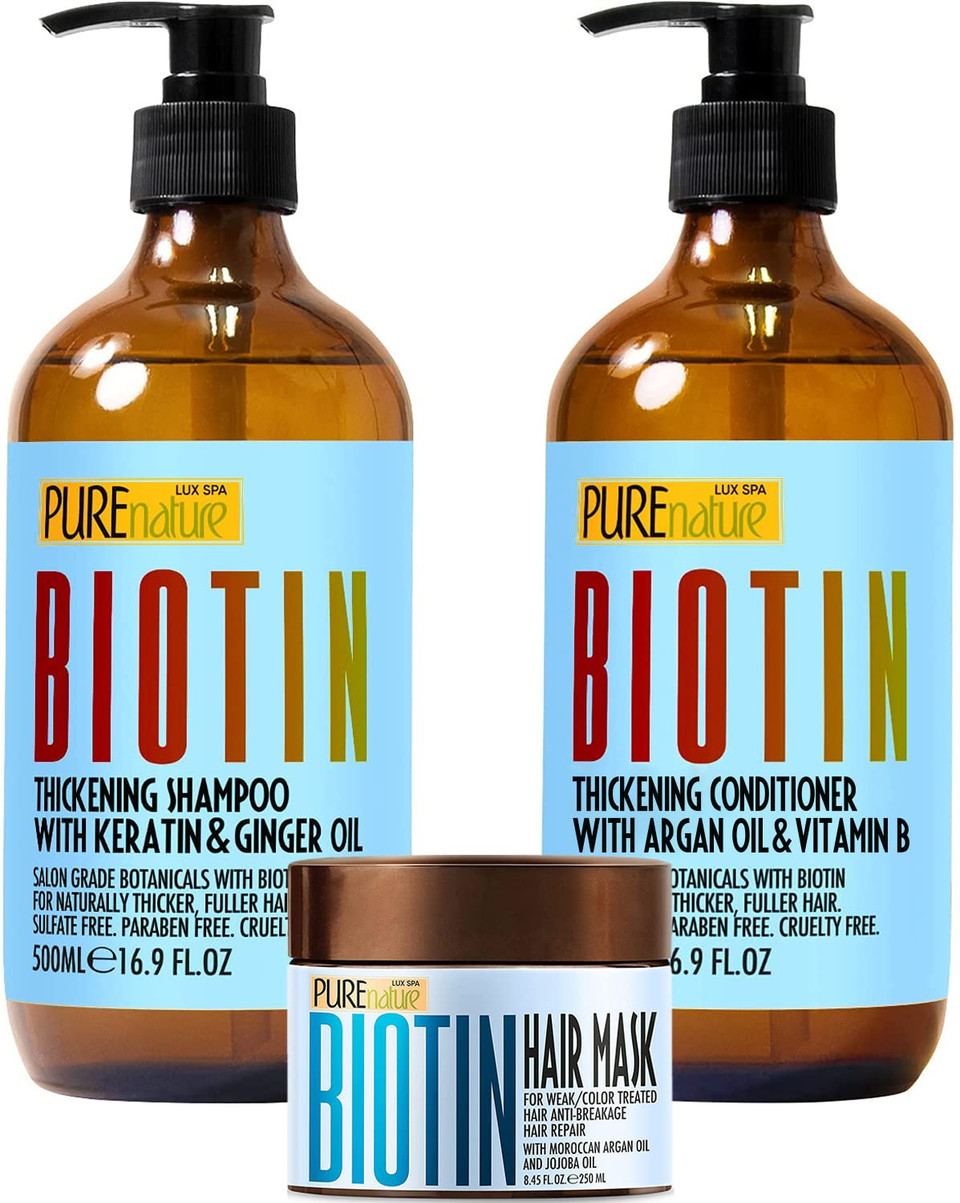 Pure Nature Argan Oil Hair Mask is a luxurious deep conditioner that is designed to nourish and hydrate hair. This hair mask is made with natural ingredients, including argan oil, which is extracted from the kernels of the argan tree in Morocco. Argan oil is known for its many benefits, including its ability to moisturize and protect hair from damage. This hair mask is perfect for those with dry, damaged, or color-treated hair. It can be used once a week to help restore hair's natural luster and shine. With regular use, this hair mask can help improve hair's overall health and appearance.
Pros:
It is formulated with natural ingredients like Moroccan oil, and caviar extract.

It can help repair damaged and dry hair, making it smooth and shiny.

It can be used on all types of hair, including color-treated hair.

It is free from harmful chemicals like sulfates and parabens, which can damage the hair.
Cons:
Some users may find the scent overpowering or unpleasant.
2. Best leave in conditioner for hair extensions: HAIRUWEAR Restore Leave In Conditioner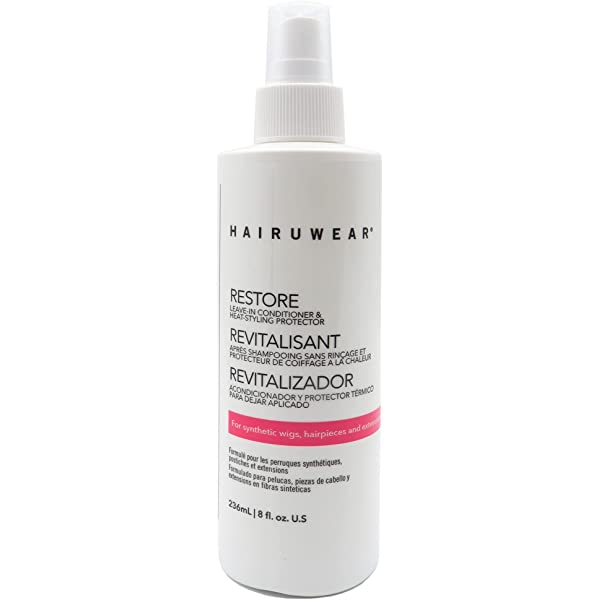 HAIRUWEAR Restore Leave In Conditioner & Heat Styling Protector is a hair care product that offers multiple benefits for your hair. This best shampoo and conditioner for hair extensions is designed to protect hair from heat styling and the damaging effects of environmental factors such as sun exposure, while also providing nourishment and hydration to keep hair healthy.
The leave-in conditioner contains a blend of natural ingredients, which work together to strengthen and repair damaged hair. It also helps to detangle hair, reduce frizz, and improve manageability, making it easier to style and maintain. In addition, the formula is lightweight and non-greasy, so it won't weigh down your hair or leave any residue. It is suitable for all hair types, including color-treated hair, and can be used on wet or dry hair. HAIRUWEAR Restore Leave In Conditioner & Heat Styling Protector is a versatile and effective product that can help you achieve healthy, shiny, and beautiful hair.
Pros:
Protects hair from heat damage caused by styling tools

Detangles and smoothes hair

Restores moisture and shine to dry, damaged hair

Lightweight formula doesn't weigh hair down
Cons:
3. Best conditioner for hair extensions overall: OGX Shampoo Nourishing Coconut Milk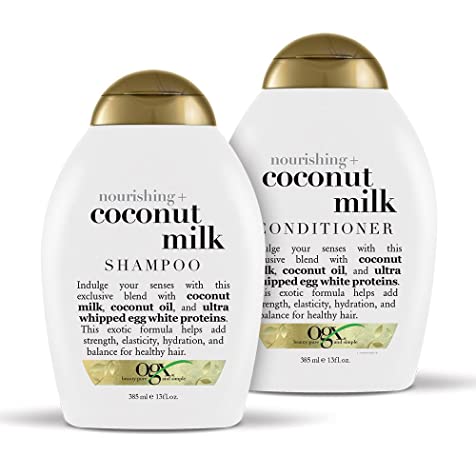 OGX Shampoo Nourishing Coconut Milk is a hair care product that is designed to nourish and hydrate your hair while gently cleansing it. The shampoo & conditioner is infused with coconut milk, coconut oil, and egg white proteins that work together to strengthen hair and reduce breakage. It is also free from sulfates and parabens, making it a safe and gentle option for all hair types. The luxurious formula is designed to leave your hair soft, shiny, and smelling great. Simply apply to wet hair, lather, and rinse for beautiful, healthy-looking locks.
Pros:
The conditioner is formulated with coconut milk, coconut oil, and egg white protein, which can help nourish and hydrate the hair.

This shampoo and conditioner product is sulfate-free, which means it is gentle on the hair and scalp and won't strip away natural oils.

It has a pleasant coconut fragrance that leaves the hair smelling fresh and clean.

The product is affordable and widely available, making it a convenient option for those looking for quality shampoo and conditioner.
Cons:
How to shampoo hair with extensions?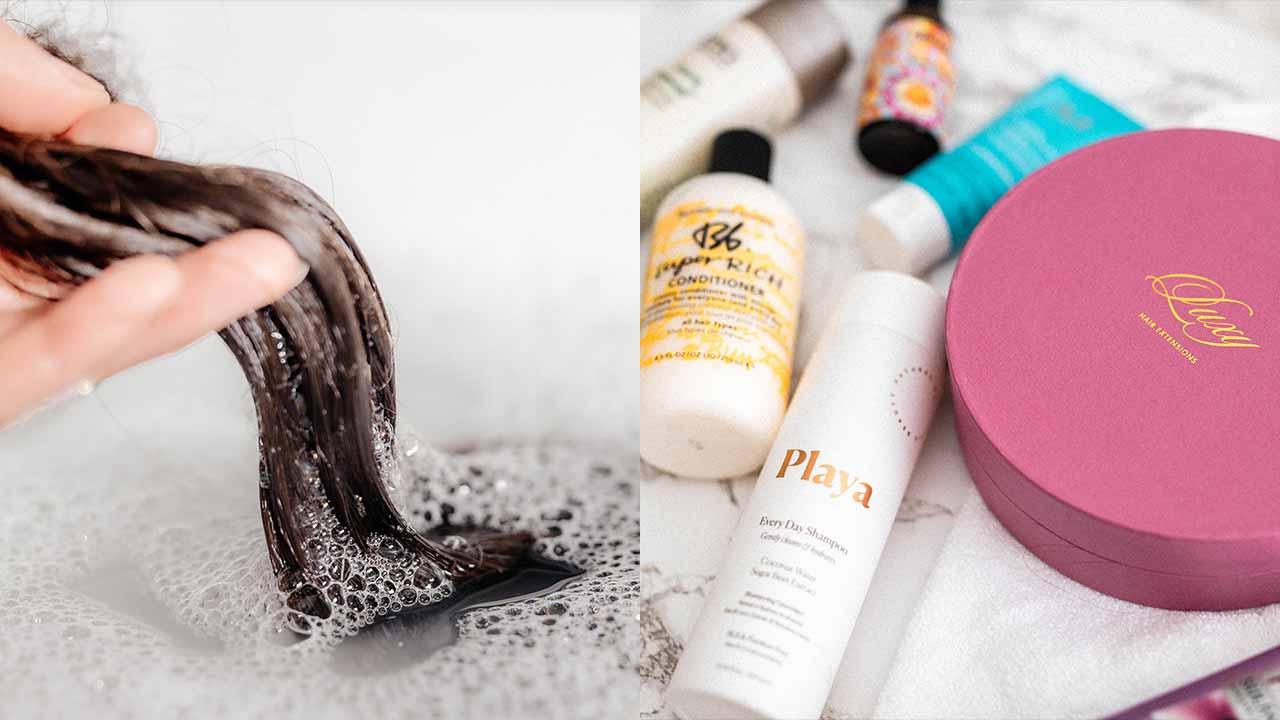 Step 1: Brush the hair 
The first step of washing hair is brushing the hair to detangle it. The typical process is coming from the bottom of the hair. And then work up with the hair root. Using a soft bristle brush with wide toothies to tidy the hair can help prevent hair loss.
Step 2: Wash hair extensions and the hair wefts
Washing the hair in a sink or with a shower was all good. Lukewarm water must soften the hair and create the best environment to absorb the nutrient. Then shampooing your hair extensions with 2 – 3 pumps is enough. Washing your hair vigorously is a shouldn't. Primarily, cleaning the bonds and the clips should be at a high level of gentleness.   
Step 3: Apply the hair conditioner
After rinsing the shampoo out, it is time to smoothen the hair and hair extensions with conditioner from the middle to the end of the hair. Leave it on the hair for 3 – 5 minutes to help detangle, repair, and nourish the hair. Then rinse it carefully with warm water. 
Step 4: Blow the wet hair with air dry 
Use a towel to squeeze the excess water out of the hair gently. If you have clips-in or tape-in hair extensions, let your hair extensions on a flat surface before drying them to prevent pulling the joints out.
Step 5: Tidy the hair with a comb
After the hair is totally dry, brush your hair with a comb. Brush the hair from the ends. And then way up to the hair roots. 
FAQs
1. What shampoo can you use on hair extensions?
A shampoo that is sulfate-free and paraben-free with natural origin shall be a recommendation for hair extension. Those who have tape-in hair extensions should choose the spay shampoo to prevent loosening the adhesive bonds.
2. What type of shampoo is best for hair extensions?
It depends on the type of hair extension. You can take reference from the above part for some recommendations from us. There is a key principle for choosing a shampoo is prioritizing natural origin products.
3. Do I need special shampoo for extensions?
If it must have an answer, the answer is yes. The shampoo is designed specifically for hair extensions that can turn fine or flat hair into longer hair with fuller locks that can not be found in your daily shampoo.
4. Is sulfate-free shampoo good for hair extensions
Yes, it is. Experts always recommend that hair extensions must be shampooed with sulfate-free hair extensions. The best shampoo and conditioner for hair extensions can extend the integrity of hair extension, hydrate, and help the hair extension softer.
5. What shampoo to avoid with hair extensions?
It's important to choose a gentle, sulfate-free shampoo that is specifically formulated for use with hair extensions. It is recommended that hair extensions must get away from the below type of hair shampoo.
Dandruff shampoo:

Dandruff shampoos contain harsh chemicals, like zinc pyrithione and selenium sulfide, which can be damaging to hair extensions.

Sulfate-based shampoo:

Sulfate-based shampoos are popular because they create a foamy lather, but they can be damaging to hair extensions as they may cause the bonds to loosen and weaken.

Anti-frizz/ smoothing shampoo:

Anti-frizz or smoothing shampoos might contain silicone which could coat the hair, leaving the extensions looking greasy and weighing them down.
Final thoughts
Hair extensions are often subjected to various styling tools and treatments, which can cause significant damage to the hair. By using a shampoo and conditioner, you can provide the extensions with the necessary nourishment and hydration, preventing damage and breakage. The correct process of maintenance can keep the hair soft, smooth, and tangle-free, making it easier to manage and style.
In summary, the best shampoo for hair extensions is essential for maintaining the quality and appearance of hair extensions, keeping them looking fresh, tangle-free, and nourished.