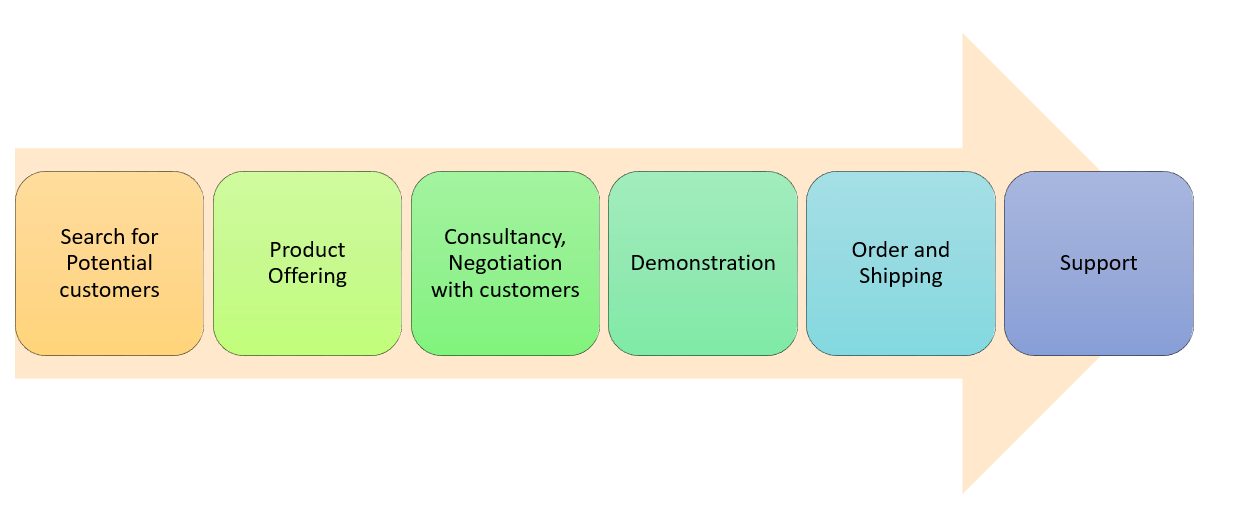 1. Search for potiential customers
After building obvious strategies, Jenhair starts looking for potiential marrket, analyzes which customer segments suitable for what product line. We also specificly identify target markets, from which focus on these.
2. Product Offering
Once got customer customers' data, our sales team would send offerings suitable to customers' need in
different markets
3. Consultancy, negotiation with customers
Our sales team would continue to consult customers having received product offerings, sales promotion,
After-sales service and price quotation, then payment and delivery method.
4. Demonstration
After terms of the contract are agreed, JenHair and customers come to signing the commercial contract
5. Order and shipping
The Orders would be prepared and delivered to the customers following terms of the contract
6. Support
We will keep following the order until our customers receive the products and receiving customers' feedback. Jenhair always listen to our customers' opinions to develop the quality of our products as well as improve better service.
We believe that, our customers' satisfaction is motivation for the development of Jenhair