Have you ever fantasized about having long and flawless hair? Getting a wig will change your life if you can not let your natural hair grow naturally. But how can you afford it? How much is a wig? How much does a good wig cost? And much more. These are frequently asked questions by women who want to switch up their hairstyles.
The price of the wig is influenced by a variety of circumstances at various times. You must first take the textures and quality into consideration when looking for inexpensive wigs, whether online or offline. 
In this article, to help you buy better, necessary information related to the cost of a wig will be clearly provided. 
Desire to dive deeper?
Let's jump in right now!
How much is a wig?
According to the question "how much does a wig cost" or "how much does a good wig cost",it depends. The higher the quality is, the more you will have to pay for the wig. The truth that prices might range from $100 to more than $2000. If you choose high-end products, they cost up to $5,000 and more while other good basic wigs start at about $100 or less.
To know better how much is a wig, let's dig deeper right now!
How much is a human hair wig?
To answer the question "how much is a human hair wig?", it is reported that costs for a human hair wig ranges from $200 to $3,000. With their superior quality of real hair, these wigs can be more expensive than certain other wig kinds. Human hair wigs are widely believed to be the greatest option for people who desire high-end products and longevity.
We will illustrate this for you with a product on Amazon called 13×6 Lace Front Human Hair Wigs. It is highly rated by over 1,500 users around the world. You only need to pay nearly $500 and you will have a chance to wear a high-quality human hair wig. It is opinionated to be very natural. Its hairline will fascinate you thanks to its elaborate chain of production. If you prefer a charming hairstyle, it is an ideal option.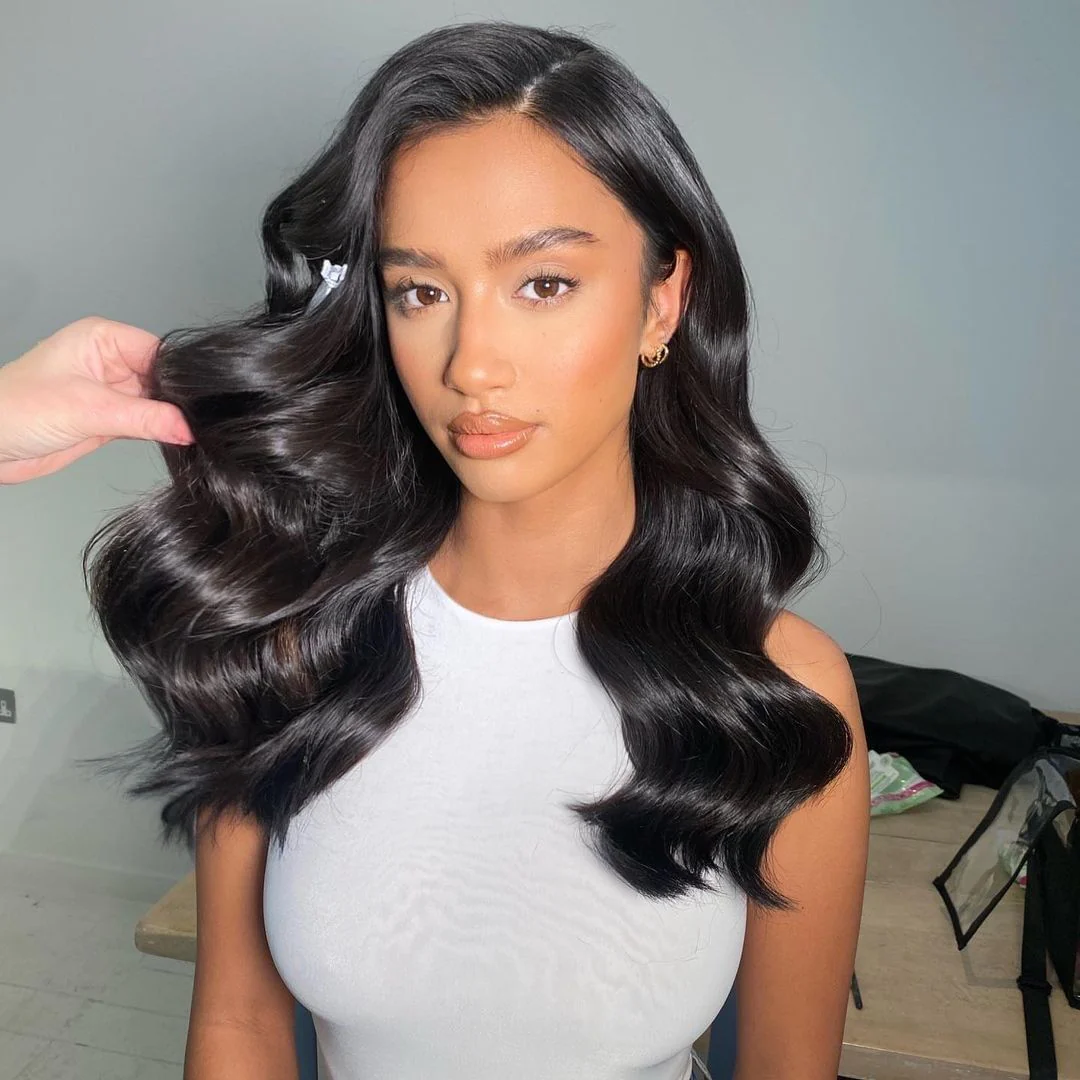 How much is a synthetic wig?
Synthetic wigs can range from $20 to $100. Of all types of hair, synthetic hair is the least expensive. It is constructed of nylon or plastic wigs so it is not long-lasting and will only last a few months. Moreover, it should not be used frequently due to their propensity to tangle.
However, there are several types of synthetic wigs. You can also choose a top-notch synthetic wig which will be closer between $100 and $500.
A synthetic wig on Amazon that is highly rated by users is Black Lace Front Wigs. When it comes to synthetic wigs, have you ever felt afraid of the quality? It is not a matter because a large number of users around the world have made purchases and proved that it deserves to have a try. With only $998, you can own a synthetic wig that changes your hairstyle more naturally and flexibly.
Which affects the cost of a wig?
The price of a wig varies depending on the type of hair, how it is created, how long it is, and other factors. 
To help you understand how much a good wig should cost, this section will go into detail about each of these cost considerations.
The source of the hair wig
The cost of the wig may depend a lot on where the hair comes from. European or Asian hair are the two main types of hair sources used to create human hair wigs. South American nations like Brazil and Chile are among the other nations that are frequently used as suppliers of hair.
The type of hair wig
It is also an important factor to assess the cost of a wig because wigs are made from a variety of different materials. As mentioned above, human hair wigs are more pricy than synthetic wigs. 
Moreover, human hair wigs also come in a variety of quality with varied prices. For example, remy human hair wigs cost more than non-remy human hair ones. Like human hair wigs, there are also different qualities of synthetic hair available, which play a vital role in influencing the price of the wig.
Cap materials used in wigs
A wig cap plays a significant role in a wig's comfort level. Wigs with caps made of fabrics like lace or silk cost more than caps made of nylon, which is a less expensive material.
With nylon caps, they can not match with your natural hairline and make your hairstyle become unnatural. Wigs made of delicate lace, on the other hand, are more cozy, less likely to itch, and more likely to match your natural hairline.
The length of the wig
Needless to say, the longer the wig is, the more it will cost you. No matter what kind of wig you choose. For synthetic wigs, the length of the wig determines how much synthetic material will be used in its construction. It is also the same to the human hair wigs because manufacturers must pay more for longer real hair strands.
The color of the wig
Wig color has an impact on cost. Wigs that are blonde and lighter cost more than wigs that are brunette and deeper. Specifically, a lighter wig demands more time and resources due to the additional treatments needed to achieve its lightness. Moreover, manufacturers must also invest on the chain of production and human resources to lighten and color the hair in large quantities.
FAQ
1. How much does a high-quality wig cost?
It depends on you and the characteristics and advantages you consider essential for your way of life. Every budget can find a wig, and even a cheap wig can be a beautiful option. If you choose a less expensive choice, you might just need to change your expectations for the duration of your wig. 
2. How much is a lace front wig?
Lace front wigs have a large price range. You can buy a wig with $30. A high-quality lace front wig may cost between $150 and $3,000. It also depends on  several factors affecting the cost we have mentioned above.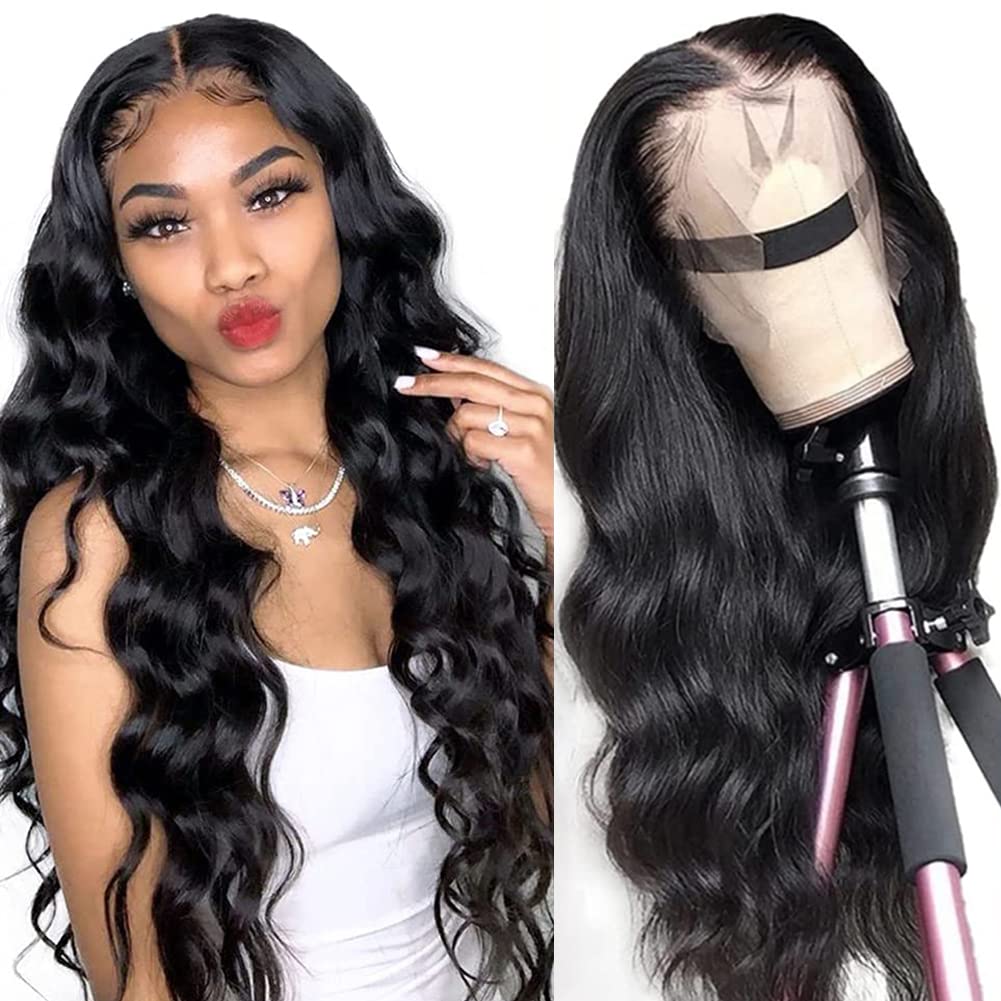 3. Should I own more than one wig?
It depends a lot on your demands and your financial matters. If you need wigs on a regular basis, you should own more than one wig so that you can flexibly change your hairstyle and prepare for the emergency. For example, you can wear one while air drying and washing the other. You can keep one style straight and the other curly if you wear human hair or heat-friendly synthetic hair to lessen stress.
Final thoughts
In conclusion, just bear in mind that when looking for a gorgeous wig to suit your specific needs at an affordable price, you will get what you pay for. 
In this article, we have shown you all of the needed information related to the cost of a wig. Hope that you love it and find it helpful when seeking a suitable wig for your new appearance and you will answer most of a wig's cost such as "how much is a wig?", "how much does a human hair wig cost?" and so on.
Love what we share?
Join in our mailing list to keep for updates on our newest blog regularly.