Hair extensions have grown to become a new fashion trend. This is an excellent method for dealing with hair loss. It's more than simply a hair extension but an extension of your personality. It is, indeed, a component of hair care.
It is now feasible to wear them all day and even at night. Meanwhile, some who are new to hair extensions are unaware of the significance of sleeping well with hair extensions. You just need to be aware of some do's and don'ts to sleep with hair extensions at night..
Can you sleep with hair extensions at night?
The answer is definitely Yes. Sleeping with hair extensions at nighttime is completely safe, comfy, and unnecessary. However, there are a few precautions you should take before sleeping with your hair extensions for those who wear hair extensions for the first time as follow:
Keep the specific actions in mind because they must take to avoid an uncomfortable night's sleep.

Keep your own hair or extensions in place.
There exist a few different types you may choose when sleeping with extensions to keep them safe. Nevertheless, it's an exception that clip-in and flip-in extensions are inadvisable to sleep with because they are with one bigger weft instead of smaller ones. With that, it takes you no more than a minute to re and there is no reason to keep it on. Take off your flip-in and clip-in extensions before you get into bed at night.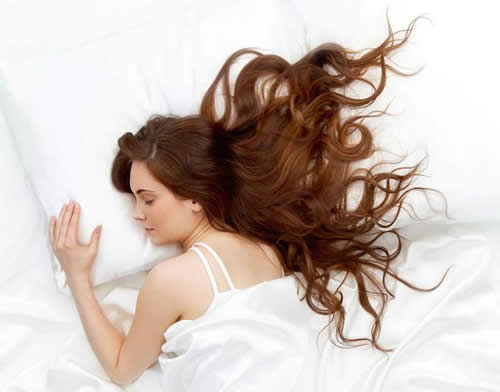 Types of extensions you can sleep with
There are five main types of hair extensions that you can sleep overnight including keratin hair extensions, tape in hair extensions, stick hair extensions, weft hair extensions, and micro ring loop hair extensions. Let us begin with keratin hair extensions.
Keratin hair extensions
You can sleep with your keratin hair extensions. Since this sort of hair attachment is attached using the hot fusion process, it is safe to sleep with. Keratin is a semi-permanent treatment, which means you may wear them for extended periods of time without having to remove them. A natural heat fusion procedure is used to join hair strands to your natural hair. You can sleep well without thinking about them.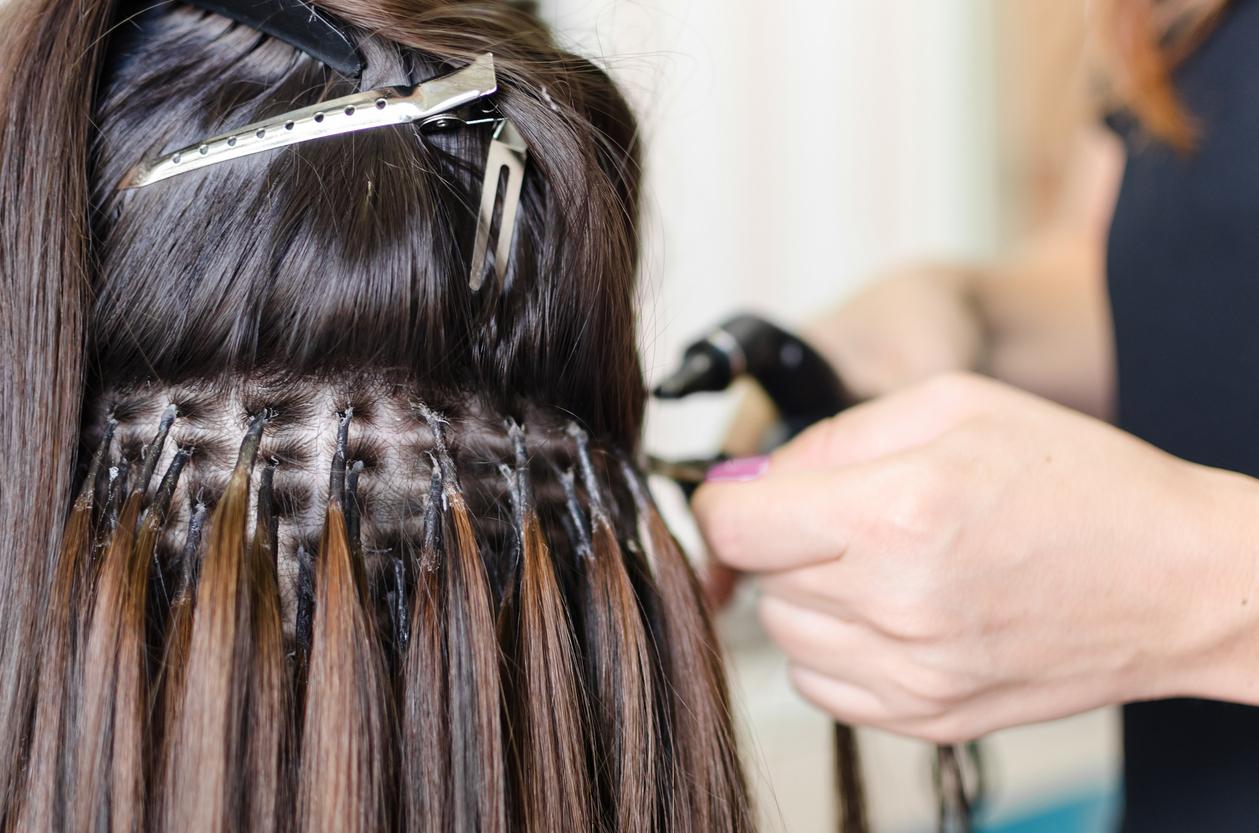 Tape in hair extensions
You can sleep comfortably with them. The tapes are smooth and thin, making them easy to sleep with. Make sure you have a high-quality tape that will hold the extension securely. A decent quality tape can keep it from dropping or becoming damaged as you sleep. Do not be concerned if any of the pieces fall off as you sleep. Tape them down.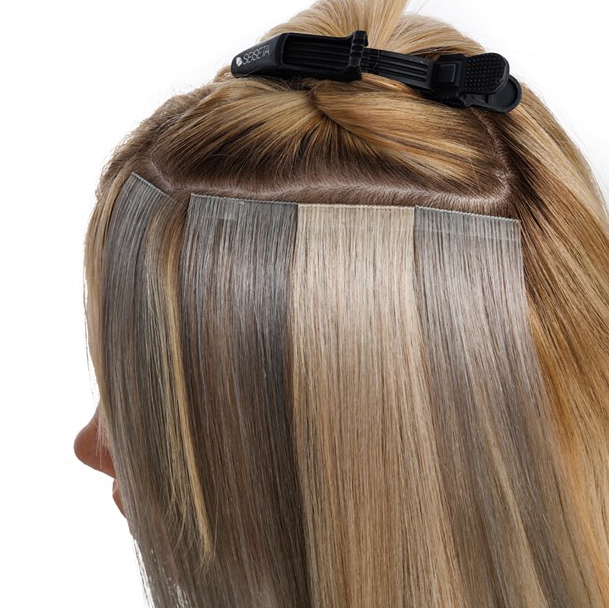 Stick/ I-tip hair extensions
These hair attachments come with tiny beads that are soft and comfortable. As a result, they are ideal for resting at night.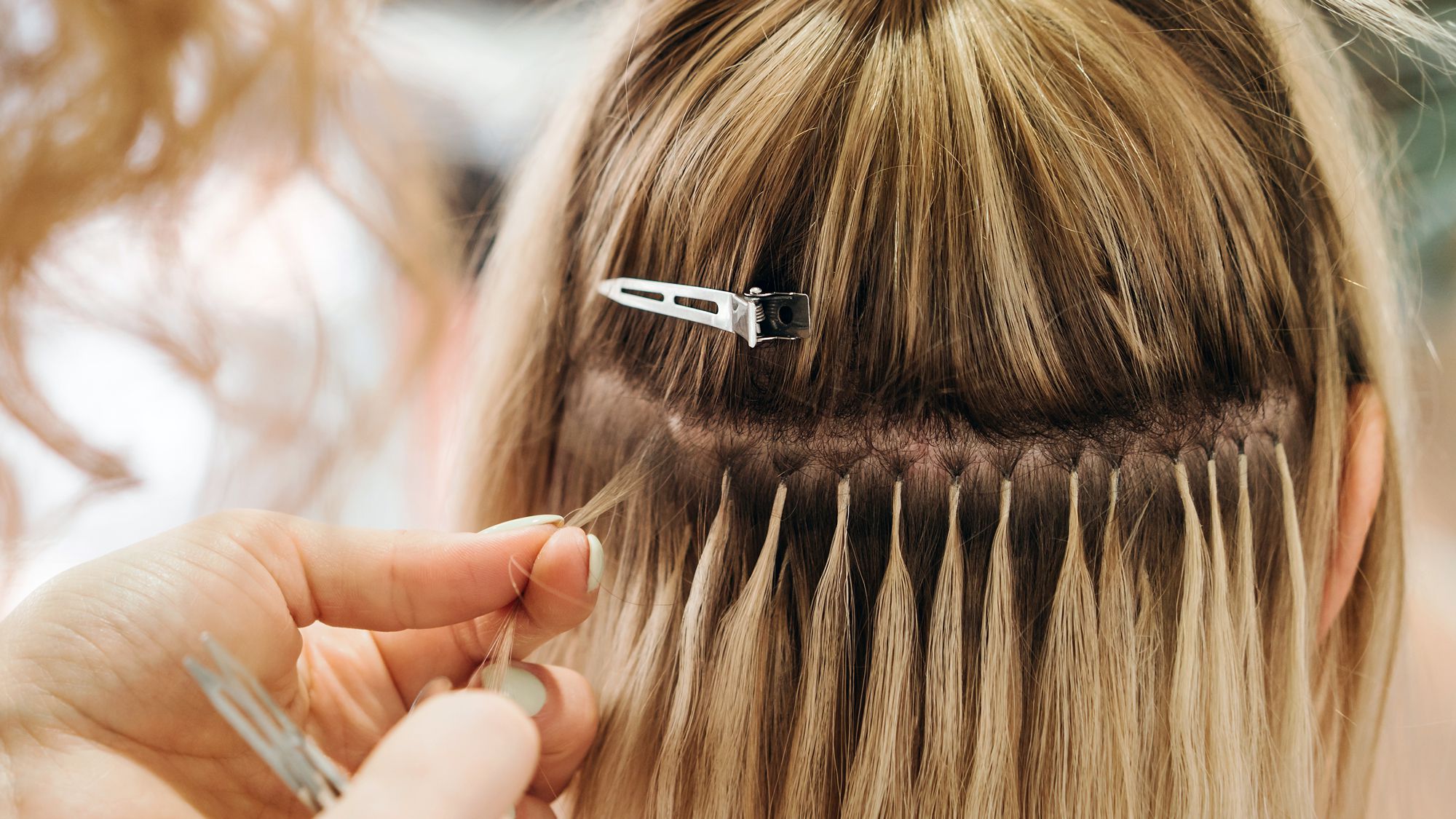 Weft hair extensions
The sew-in method is extremely practical and semi-permanent, locking the wefts tightly so that you may wear them all day, even while sleeping. They fit snugly and have the sensation of genuine hair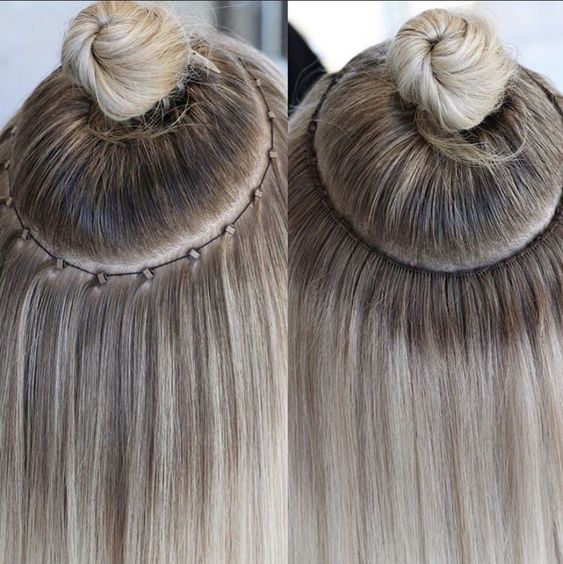 Micro ring loop hair extensions
This hair extension is safe to sleep with because it is attached with a cold fusion procedure. In reality, the wefts are intended to be worn permanently, therefore you should not remove them before bedtime.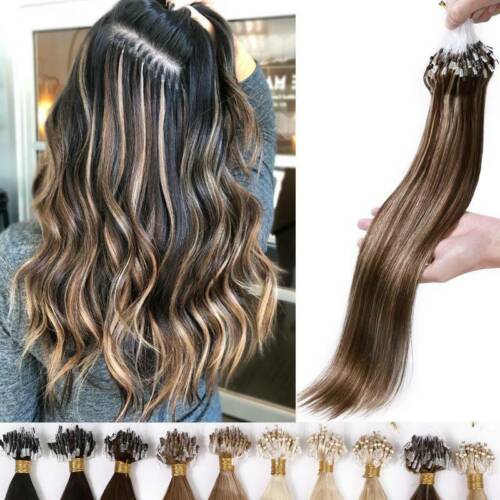 How to sleep with hair extensions?
Whether you use weft, tape, or any other form of human hair extensions, overnight conditioning with the following steps will help keep your hair extensions smooth and lustrous.
Step 1: Brush your hair
Brush your extensions before going to night to remove any tangles or product buildup from the day. All you need is a decent detangling brush to eliminate knots and tangles while keeping your hair smooth and lustrous. Detangle the weave with a wide-toothed brush. A soft or damp brush is perfect for maintaining your mane. Brushing should be part of your hair care regimen if you want to extend the life of your hair extensions.
Step 2: Examine the hair extensions
Check your bonds to see if any need to be untangled. Make it a practice to examine your natural hair and extensions before going to bed every day. You may simply preserve your hair's health by showering it with care.
Step 3: Use a leave-in conditioner
Apply a conditioner designed for hair extensions to the mid lengths and ends of your extensions. Please do not apply to your bonds.
Step 4: Braid your hair
After brushing, wrap your hair in a loose braid to keep it tangle-free all night. It is preferable to create two side braids. Make the braids tighter if you like waves. Loose braids can offer you a great-looking loose wave. Another advantage of braiding your hair is that you don't have to spend much time straightening it in the morning.
Step 5: Make a bun or a ponytail
One of the most common ways for maintaining your extensions tangle-free and your wigs looking good for a long time. Make a bun or two buns on each side if you want to wake up with curly hair. Simply twist your hair into a bun and bind it, and you'll have gorgeous curls when you wake up. The buns will keep your hair in place as you sleep, preventing tangling and harming your extensions.
Whether you choose a bun, knot, or braid, keep one thing in mind: don't tie your hair too tightly. Always tie your hair loosely so that there is no excessive strain on the roots or the clips that hold your hair in place.
Step 6: Remove braid
Remove the braid in the morning and wash the hair extensions as usual to remove the heavy conditioner.
Essential items to protect your extensions while sleeping
Using the products listed below may help you fix your problem while you get your forty winks.
Sleep on a silk or satin pillowcase
A satin or silk pillowcase seems wonderful and might be beneficial to your hair as well. The friction caused by our hair cuticles rubbing against the cotton pillows leads the cuticles to become uneven and wrinkled. A silk pillowcase, on the other hand, will avoid such friction and keep your hair wefts smooth and wrinkle-free.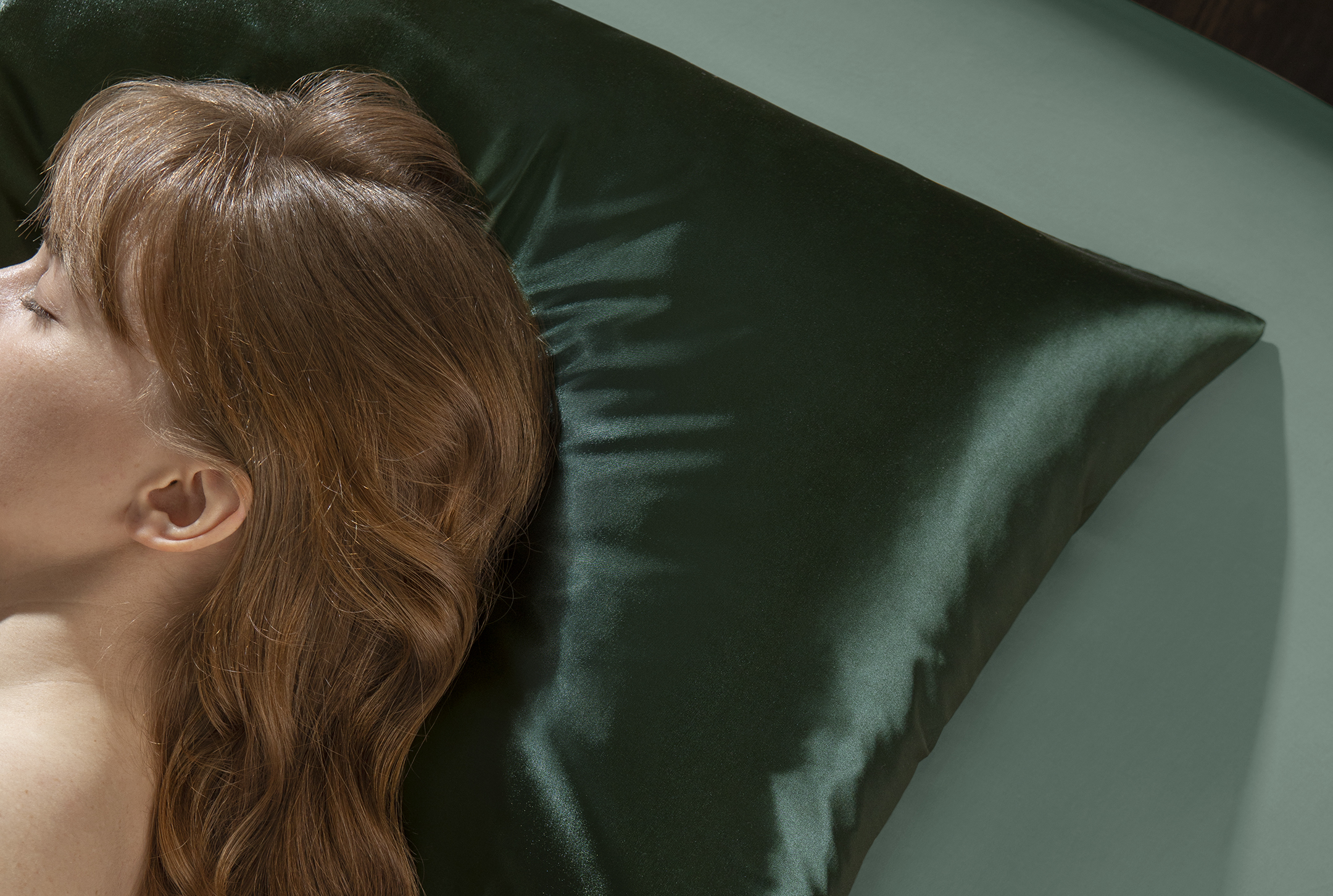 Wear a sleep cap
Have you attempted a new haircut that you don't want to spoil while sleeping? Wearing a shower cap to bed is the most basic remedy to this problem. Purchase a high-quality shower hat, ideally non-plastic and waterproof. Brush your hair, wrap it up in a bun or knot, and then place it in the hat. That's all you need to do to sleep well without ruining your weave.
Wrap your hair in a silk scarf
Wrapping the wefts in a silk scarf before going to bed is another way to save your hair extensions. The silk scarf will protect the hair wefts and prevent moisture loss.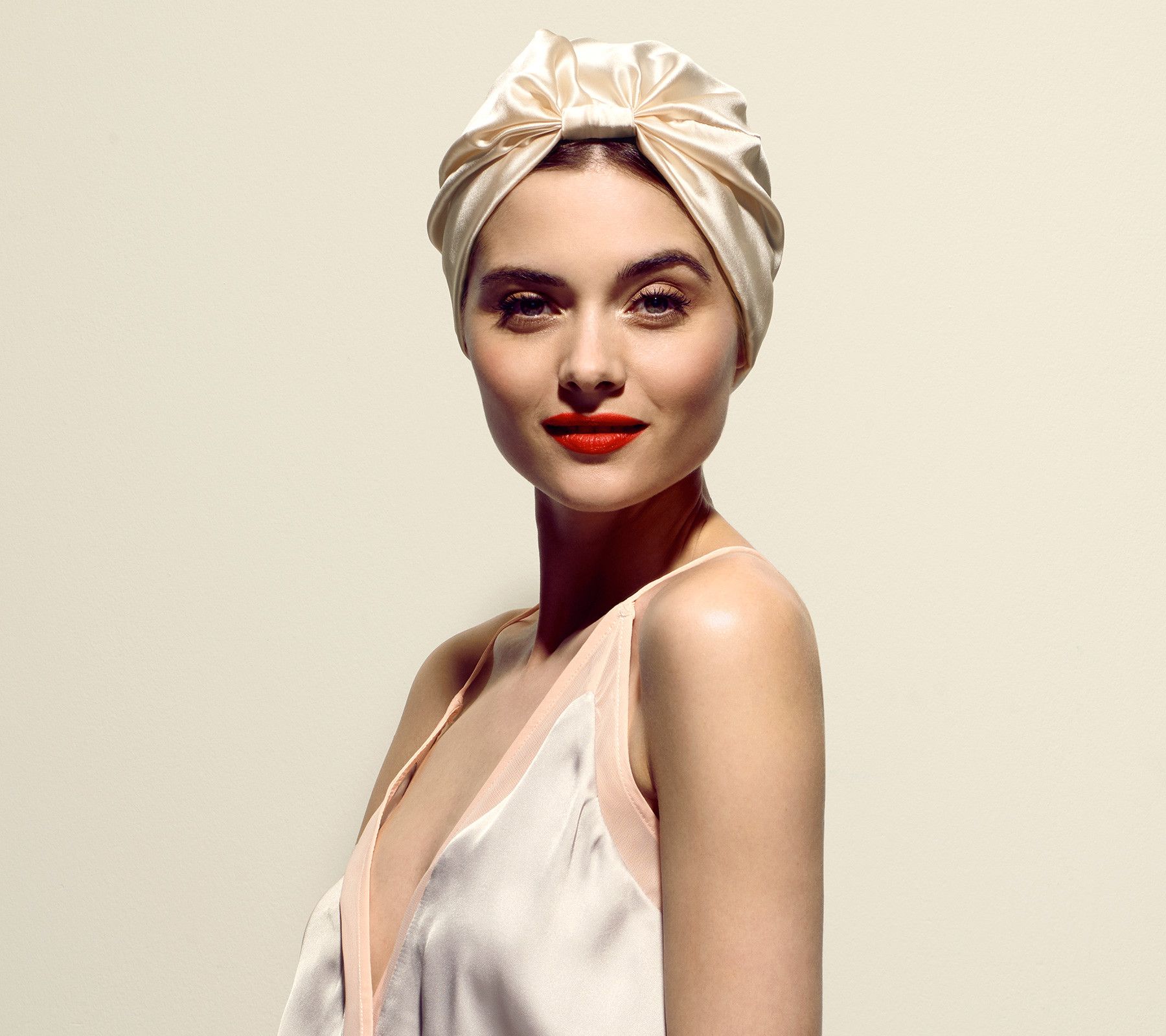 Start using a microfiber towel
Use microfiber towels instead of cotton towels to dry your hair extensions faster. A microfiber towel not only dries hair quickly, but it also produces less damage and friction.
Final thoughts
So, I hope you got a clear understanding of how to sleep with hair extensions.. You only have to follow a few rules and adopt a healthy hair care regime to keep your hair extensions healthier and voluminous for a long time. The steps are quite easy to follow that I hope it is helpful to you.
If you find any other interesting methods, let us know in the comment section below. For some of the nicest looking hair extensions and wigs, find out for more details here.
Learn more about hair extensions: