The wigs come in various lengths to cater to individual preferences. Among that, the 18-inch wig length is incredibly popular among women because of its beautiful appearance and ability to enhance their overall look.
This article will provide you with essential information about the 18 inch wig chart and more. You will learn why they are sought after and how they can elevate your style. Let's delve into the world of 18-inch wigs!
Understand the 18 inch wig chart
We have included a wig length chart to better understand the 18 inch wig chart and how other hair lengths appear. The chart illustrates the various lengths and their corresponding positions on the body. This visual reference will assist you in determining whether a specific length suits your desired look.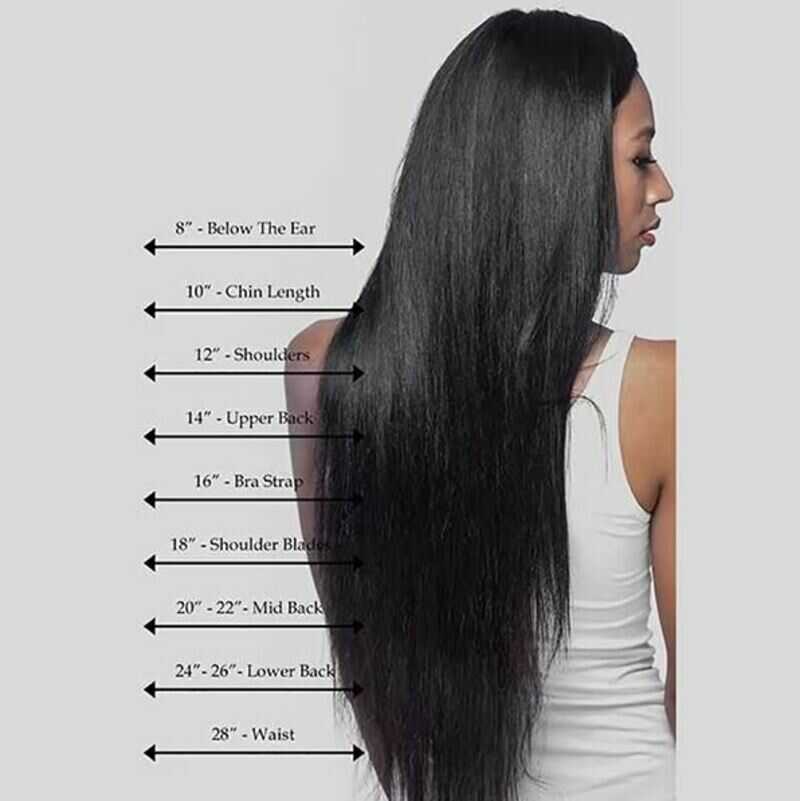 How to measure wig length
Before measuring your wig's length, there is a crucial point to address. The length on a wig's packaging signifies the measurement of the hair once it is installed. To be more precise, it represents the distance from the crown of your head to the end of the longest strand while wearing the wig. 
For instance, if you have purchased a 10-inch hair wig, the measurement from the crown of the head to the end of the longest strand should be 10 inches if the wig is true to its stated length.
Here is a simple guide on how to measure your wig's length:
Place the wig on a mannequin head when wearing it yourself. It is important to avoid laying the wig flat on a table, as this may lead to inaccurate measurements. Do not flip the wig over.

Position one end of a soft measuring tape at the crown of the dummy's head, where the measurement begins at 0 inches. To ensure accuracy, place the measuring tape where the top of the head starts to slope downward.

While holding one end of the measuring tape at the crown, guide it straight down the back of the wig until you reach the end of the hair. If the hair is not straight, use your hand to stretch it out during the measurement process.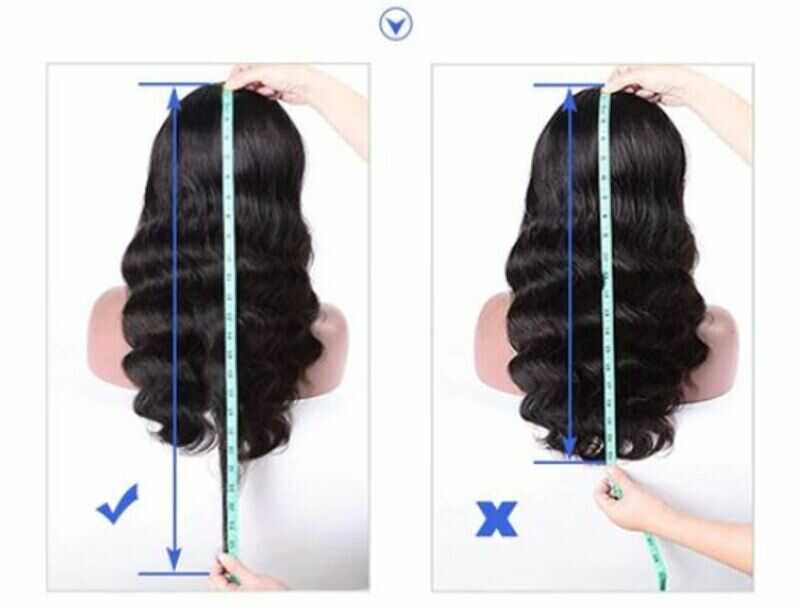 How long is an 18 inch wig chart?
The 18-inch hair length measures approximately 18 inches (45 cm) and typically extends to around the mid-back area. This medium length is versatile and suitable for creating a variety of hairstyles.
In the 18 inch wig chart, an 18-inch wig is similar to other wig types, with the main distinction being its length. The 18-inch wig strikes a balance, not too long or short, and is intended to reach the mid-back region. However, the appearance can vary depending on your height and body proportions, making the hair appear longer or shorter relative to your mid-back.
In the 18 inch straight wig chart, hair lengths generally span from 12 to 24 inches, with 24 inches being the longest available. Comparatively, 14-inch wigs are shorter than 18-inch but fall closer to the shoulders. Both 14-inch and 18-inch wigs fall into the medium-length category, making them ideal for those seeking shoulder-length hairstyles.
Regardless of the type in the 18 inch wig length chart, whether straight or curly, it is bound to enhance your appearance. Currently, 18-inch wigs are highly popular and in vogue.
What does an 18 inch wig look like?
There are various 18-inch hair wigs, including body wave, deep wave, straight, curly, water wave, kinky curly, and more. It is important to note that the level of curliness affects the perceived length of the hair. For instance, a very curly wig measuring 26 inches appears similar to a straight wig of 24 inches. 
Therefore, an 18-inch wavy wig appears shorter than an 18-inch straight-hair wig. To better understand this concept, please refer to the accompanying pictures below.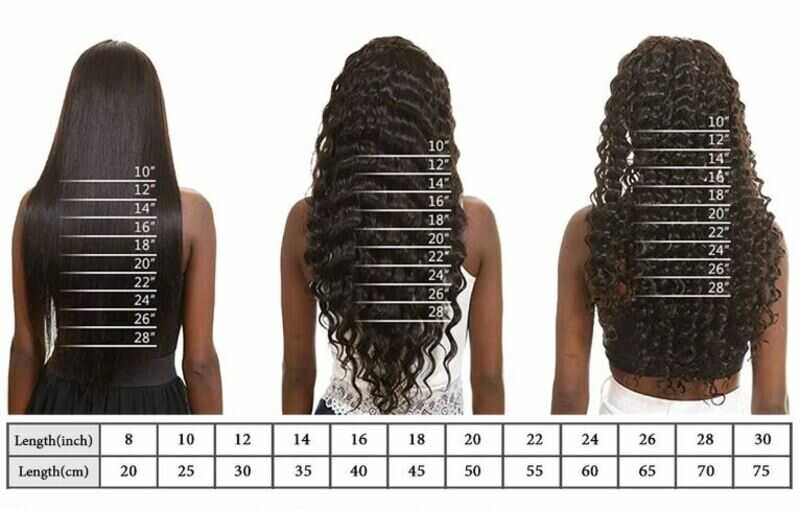 Ensuring accurate measurement for an 18-inch wig
To verify the actual length of your newly purchased 18-inch wig, it is important to measure it accurately. Here's a step-by-step guide on how to measure your 18-inch wig:
Prepare a ruler or measuring tape handy. Remember that 18-inch wigs come in various styles, meaning they can have different textures. However, straight wigs provide more accurate results. Nevertheless, even with a curly wig, you can still obtain accurate measurements by stretching it before measuring.

Lay the wig flat on a table or surface.

Take the ruler or measuring tape and measure the length from the wig's root to the ends. Ensure the measurement is as straight and precise as possible.

If you use a ruler with centimeter markings, the measurement should read approximately 45.7 cm, equivalent to 18 inches.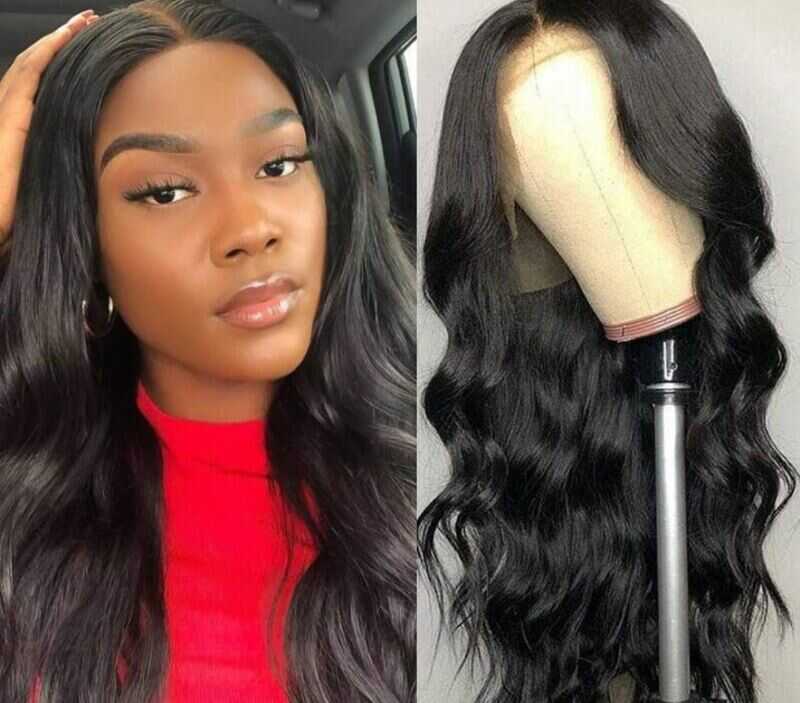 Factors to consider before buying an 18-inch wig
Before deciding to purchase an 18-inch wig, it is crucial to consider various important factors. These factors include:
Hair material
Wigs are typically crafted from two primary materials: synthetic and human hair. Human hair wigs are widely favored, as they are made from 100% unprocessed human hair, ensuring exceptional quality and longevity. These wigs offer a natural appearance since they are created from genuine hair and can be styled in various ways.
On the other hand, synthetic wigs, made from synthetic fibers, are less durable and long-lasting than human hair wigs. However, that's why synthetic wigs are more affordable. 
Therefore, determining the desired material is essential when shopping for your 18-inch wig. If budget permits, opting for an 18-inch human hair wig guarantees superior quality and durability.
Size
A natural look largely depends on the wig fitting too tightly and loosely. A well-fitting 18-inch wig is essential to achieve the desired appearance. Opting for an average-sized wig is recommended as it provides a balanced fit. 
Fortunately, most 18-inch wigs come with adjustable straps, allowing you to customize the fit. To select the appropriate wig size, measuring your head and comparing the measurements with those of the wig is important.
Style
A wide range of styles are available for 18-inch wigs, such as curly, straight, water wave, body wave, and more. With such variety, the choice lies in your taste and preference. You can select the style that resonates most with your individual preferences.
Color
In addition to various styles, you can obtain 18-inch wigs in diverse colors. Popular options include blonde, chocolate, brown, maroon, and more. 
However, choosing the perfect color for an 18-inch wig can pose a challenge. It is crucial to consider your skin tone as a guiding factor in selecting a color that enhances your overall appearance. Opting for a color that compliments your skin tone is key to achieving a harmonious look.
Get to know what size wig you need
When selecting the hair length for your next wig, besides understanding the 18 inch wig chart, consider the following factors:
Determine your desired hair appearance

: If you aim for a trendy bob, opt for a shorter length. For a luxurious look, choose a longer length. Remember that longer wig lengths often come with a higher price tag.

Consider hair texture

: Remember that curly and wavy hair tends to naturally shrink. If you desire a long, curly look, select a length a few inches longer than your intended wig placement.

Decide on wig density

: Higher-density wigs offer fuller volume throughout the entire length. In contrast, lower-density wigs may not provide the same level of fullness. Learn about selecting the appropriate wig density.

Consider your face shape

: Your face shape plays a significant role in choosing the ideal wig length. Oval-shaped faces can suit various lengths, while longer lengths flatter round faces. For rectangular faces, short layered styles work best.

Evaluate your body features

: If you are shorter in height, an average wig length may appear longer on you. Conversely, if you are tall, wigs may appear shorter on you due to their proportions.

Assess your lifestyle

: If you lead an active lifestyle, shorter wigs are recommended to avoid hair on your shoulders, neck, and back.

Experiment and test

: Sometimes, the best approach is to try different wig lengths to determine the most suitable one. You may discover that a wig you initially dismissed is a favorite.
The top 18-inch wig selections
18 Inch straight hair wig
In the 18 inch wig chart, straight wigs possess an exquisite charm for your appearance with captivating beauty and elegance. These wigs can be parted on either side or in the middle. 
If you have a preference for straight wigs, the 18-inch variant serves as an ideal selection. Moreover, it is available in various densities and colors, enabling you to choose the perfect match that caters to your style.
18 Inch curly wig
Regardless of trends, curly wigs remain timeless and fashionable. These wigs not only exude a stunning appearance but also radiate elegance. 
The deep curly wig, which is designed to emulate the texture commonly found among black women, blends with their natural hair to create a seamless and cohesive look.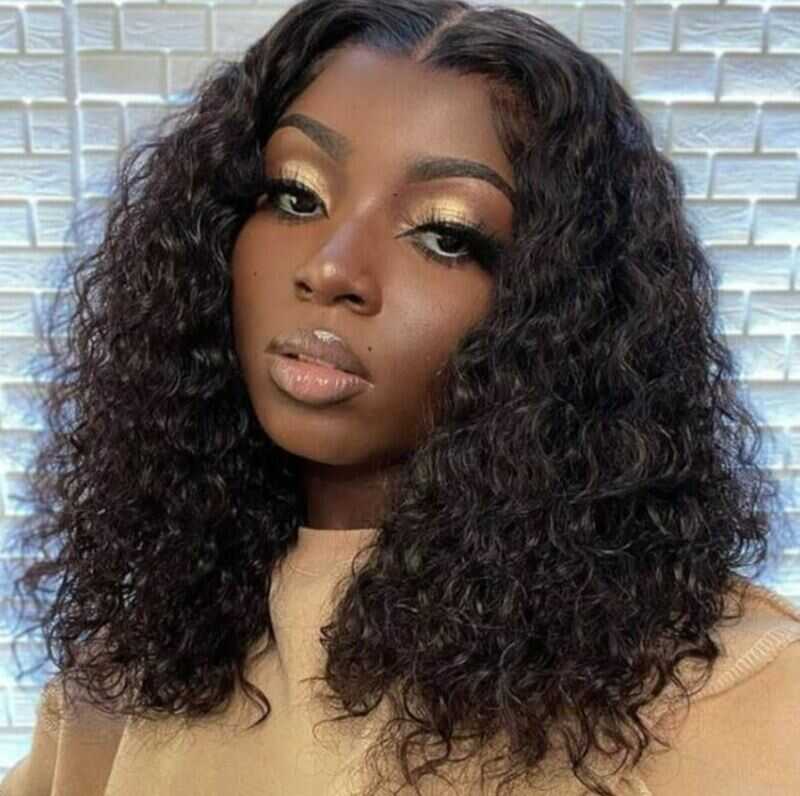 18 inch wig chart with loose wave wig
For those seeking effortless beachy waves without extensive styling, the 18-inch body wave wig is the perfect option. Renowned for its fashionable and captivating beauty, the body wave wig is one of the most attractive wig choices in the 18 inch body wave wig length chart.
18 inch wig chart with deep wave wig
Among numerous women, the 18-inch deep wave wig is one of the most favored wig selections. Distinguished by its voluminous curls, which are larger than those of the deep curly wig, this wig can grant you the desired youthful and stunning appearance you seek.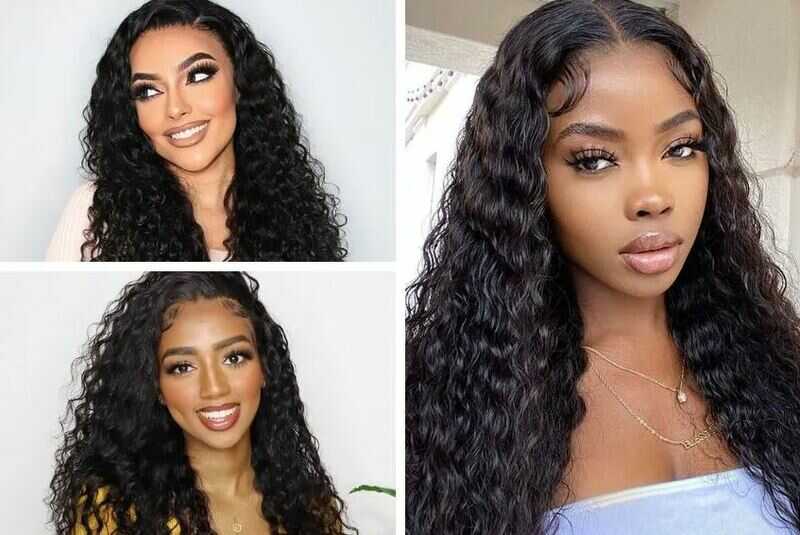 In Conclusion,
The 18 inch wig chart has shown that the wig length is desirable for many women seeking to enhance their appearance. Its beauty and versatility make it a popular option in wigs.
If you want high-quality 18-inch wig extensions, contact us today. We are renowned for the exceptional products and expertise in the field. Please take the next step towards achieving your desired look by contacting Jen Hair exploring their range of 18-inch wig extensions!