As more and more people embrace their beautiful, natural hair, it's becoming increasingly common to see dreadlock styles for weddings on brides, bridal parties, and wedding guests. While some may perceive dreadlocks as messy or unclean, they are much more than that – they are a stunning and unique way to showcase your natural hair. 
Dreadlocks go beyond being just a hairstyle; they represent a lifestyle and are linked to a strong sense of identity and self-acceptance for those who wear them. People from all races proudly wear dreadlocks all over the world. There are countless breathtaking dreadlock styles for weddings for both ladies and gentlemen.
Keep reading to discover!
Why should you use dreadlock styles for weddings?
Dreadlock styles can be a fantastic choice for weddings for several reasons. 
Firstly, they offer a distinct and unique look that sets them apart from other hairstyles. This can be especially appealing for individuals who want to make a bold and memorable statement on their special day.
Additionally, embracing dreadlock styles for weddings can be seen as a celebration of natural beauty and self-expression. It allows individuals to showcase their authentic selves and express their cultural or personal identity through their hair.
Moreover, dreadlocks can complement various wedding themes and styles. Whether it's a bohemian, rustic, or unconventional wedding, dreadlocks can add an edgy and artistic touch to the overall look. They can be adorned with beautiful accessories like flowers or jewels to create a stunning and personalized bridal hairstyle.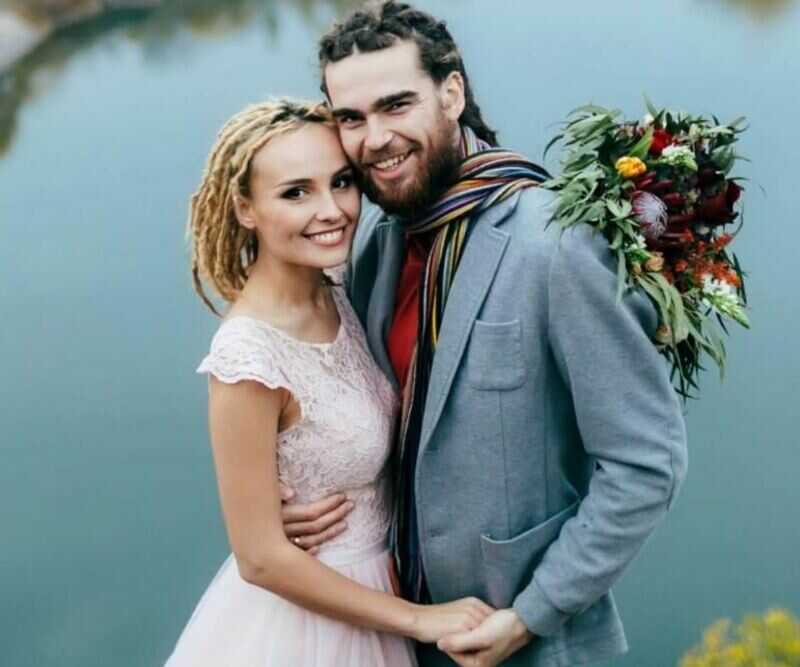 Top 11 dreadlock styles for weddings for ladies
Let's explore different ways to style your dreadlocks for your wedding or when attending someone else's special day.
Long Dreadlocks Down For Wedding
One popular option is the naturally flowing dreadlock style, complemented with a touch of balayage for added dimension. You can accessorize with feathers and flowers to enhance this look, achieving a bohemian or rustic vibe. If you have long dreadlocks, you can elevate the style by rolling them into a twisted, layered updo and adding a tiara for an elegant touch.
We suggest the high bun style paired with a birdcage veil or tiara for a balanced and sophisticated look. Consider sweeping your locs to the side and incorporating curls and highlights to infuse a romantic feel.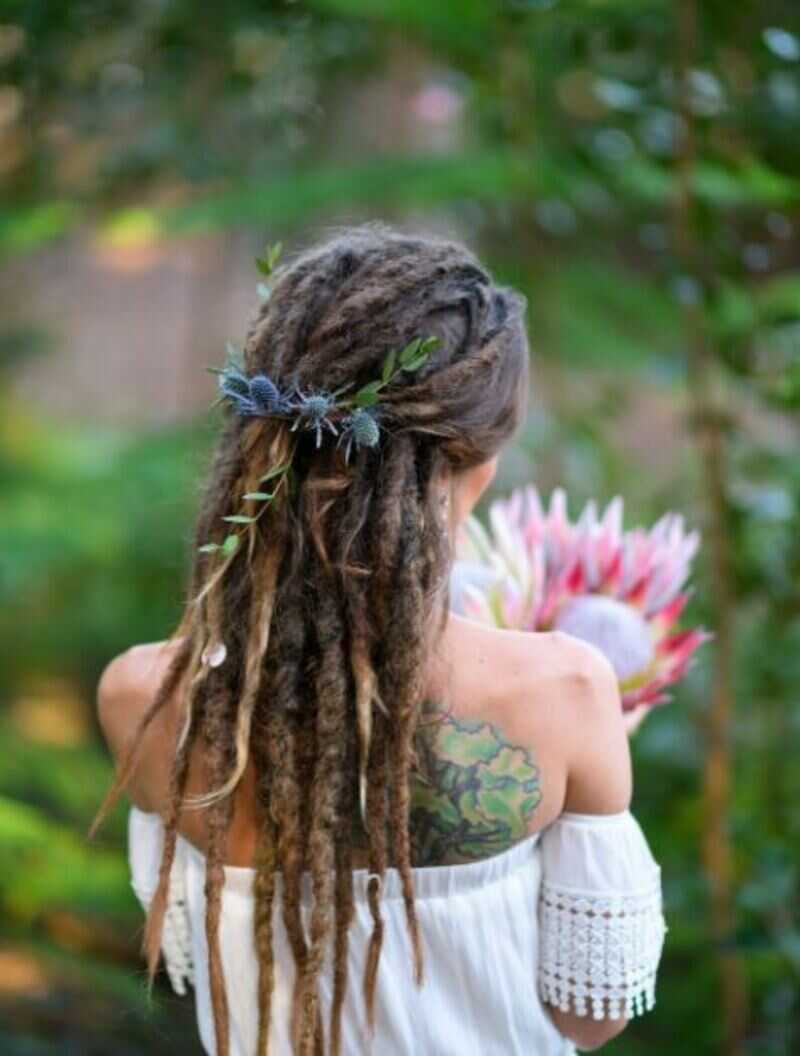 Wedding Updos With Dreadlocks
One featured style is the elegant high bun, where long locks are intricately twisted and rolled at the top of the head. Secure the locks using pins and complete the look with a tiara, pearl necklace, and a strapless dress. 
Suppose you're considering a backless dress, particularly for shorter locks. In that case, the baby locs updo with a side sweep is a great choice. These dreadlock styles for weddings exude both style and confidence.
You can also choose the French braided updo with a side fringe for a captivating fashion statement. However, you can explore more creative options if you want your hair to be the center of attention.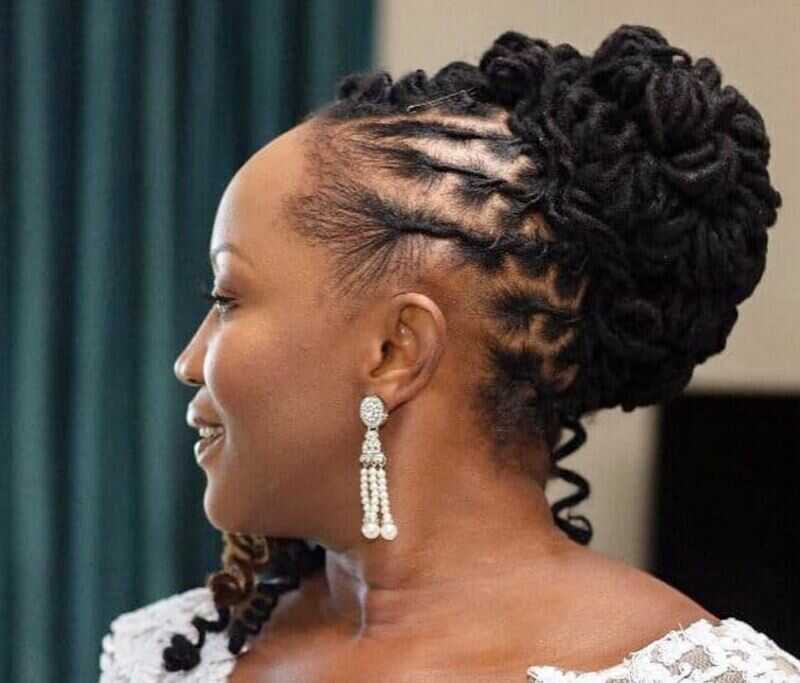 Bridal Half Up Half Down Dreadlocks
Bridal hairstyles featuring half-up and half-down dreadlocks exude elegance. They are ideal for formal weddings, especially when paired with appropriate accessories. 
However, highlighted half-up and half-down styles can be stunning for minimalist-themed weddings without any additional adornments. We adore the cascading twists and dreaded top knots in the half-up and half-down styles.
Another option is to transform the half-up portion into side-swept braids, creating a stylish side-bang effect. When combined with leaving a few tendrils to frame your face, the half-up bun imparts a goddess-like appearance.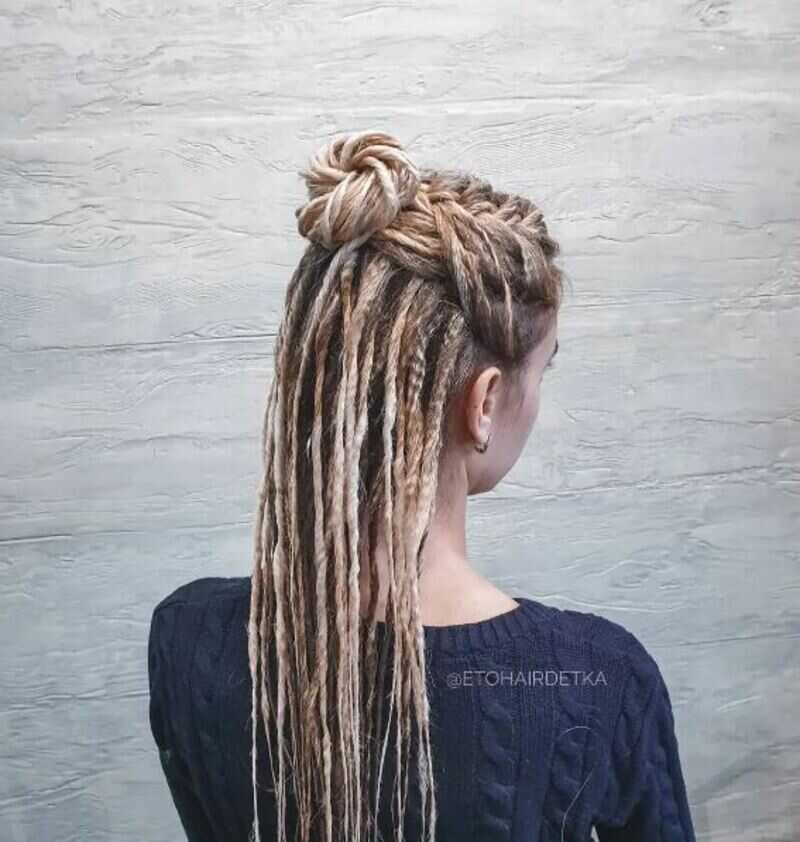 Dreadlocks Ponytail For A Wedding
To suit your preferences, you can wear dreadlock hairstyles for your wedding and enhance them with eye-catching accessories. Need some inspiration? How about trying a wrapped side and high ponytail with your natural or faux locs? This style looks amazing, especially when paired with two-toned locks and worn with a high-neck dress or bridal jumpsuit.
Consider a pearl-studded ponytail if you want to make a breathtaking statement. This hairstyle is stunning for beach, country, and woodland-themed wedding venues. 
Braided Wedding Dreadlocks Hairstyles
Braided hairstyles for wedding dreadlocks offer a delightful variation from your everyday locs look. These braids add a stylish touch, provide protection and help maintain the health of your locks, resulting in a visually appealing and practical bombshell effect. 
If you're seeking ideas, consider the captivating side-swept braided dreads. You can achieve a fascinating bohemian texture by braiding or twisting smaller sections to the side.
Try cascading braided locks adorned with curls and complementary colors for a more elaborate style. Opt for a braided halo with balayage highlights to add a touch of flair. Complete the look with brass, cowries, beads, and crystal studs as accessories, creating a romantic and wanderlust-inspired vibe.
Curly Dreadlocks with Colors
Styling dreadlock styles for weddings into curls requires a bit more time than loose hair, but once curled, they can hold the shape for several days, sometimes even a week or two. You can use various methods to curl your locks, depending on the level of tightness you desire and the length of your hair.
You can use pipe cleaners or flexible curling rods for tight and defined coils. These tools create firm spiral curls that exude a soft, feminine, and appealing look. To enhance the attractiveness, you may also consider coloring your dreadlocks.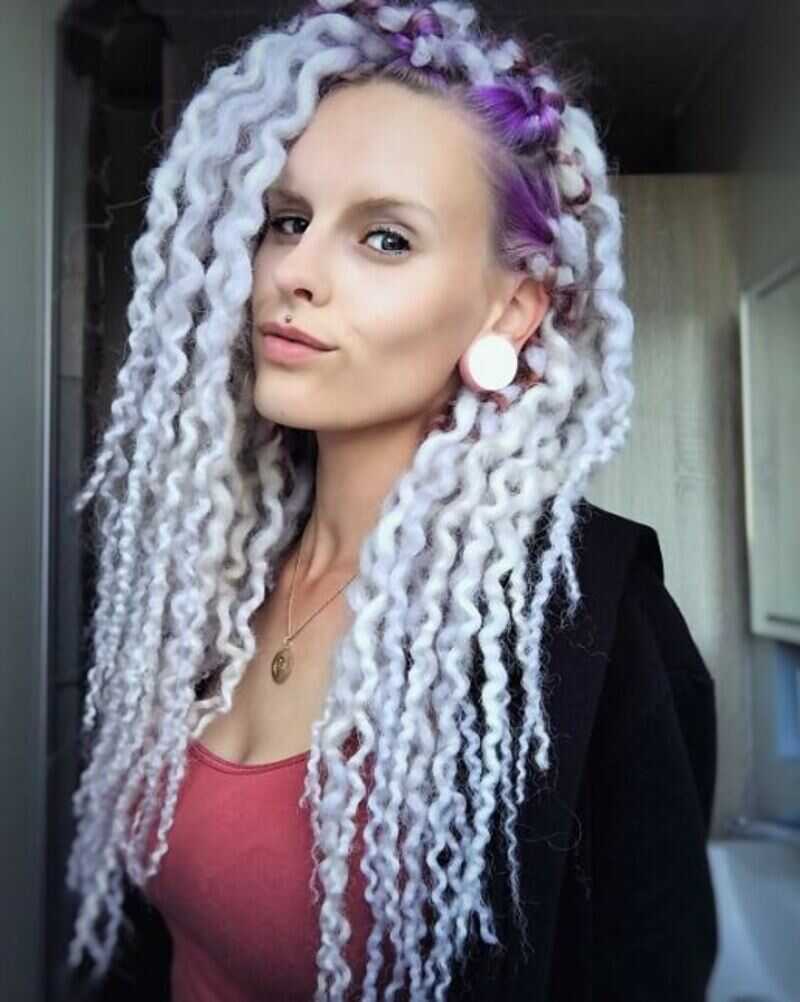 Bantu Knots
The Bantu Knots hairstyle originated with the Bantu people in Zulu, Southern West Africa. It is a protective hairstyle that helps retain moisture in your hair. When you unravel the knots, they reveal stunning and voluminous spiral curls.
To achieve Bantu Knots, ensure your locs are clean and moisturized to prevent any damage from dry twisting. Divide your locs into small or medium-sized sections. Take each section and create two-strand twists. Then, starting from the base of each section, wrap the twisted locs around themselves, moving upwards. Finally, securely tuck the ends into the base. Repeat this process for each section.
Elegant Bun Styles
The timeless bridal hairstyle of the elegant bun has been a classic choice for many brides. However, dreadlocks can elevate this traditional style by adding texture and volume to a new level. You can opt for a high and tight bun with sleeked-down edges. The elevated position of the bun will emphasize the length of your neck, resulting in a regal and sophisticated appearance.
To create the bun, you can employ a combination of twists, tucks, and the occasional hairpin for added security. Feel free to unleash your creativity, as there are no hard and fast rules for styling. Experiment with different techniques and find the variation that suits you best.
Dreadlocks and Two-Strand Twists
For individuals with long dreadlocks, a stylish option is to wear them in two-strand twists of different sizes. By considering the thickness of your locs and the desired volume, two-strand twists can elevate your look and prevent it from appearing too ordinary. These twists add a unique twist to your everyday hairstyle.
In addition to adding an interesting element to your hairstyle, twisting your locs can enhance volume and texture. This is particularly beneficial for individuals with thinner locs, as it can create the illusion of thicker and fuller dreadlocks on your special day.
Side-Swept Braided Dreads
You can achieve a simple yet timeless look by gathering your dreadlocks to one side of your head and creating a graceful, sweeping fishtail braid. However, if the fishtail braid feels too intricate or challenging, a regular braid can be equally charming. 
To enhance the beauty of the braid, consider adding small flowers as embellishments and securing it with a ribbon or another creative and delightful accessory. Alternatively, letting the single braid cascade down your back can create an equally stunning and captivating appearance.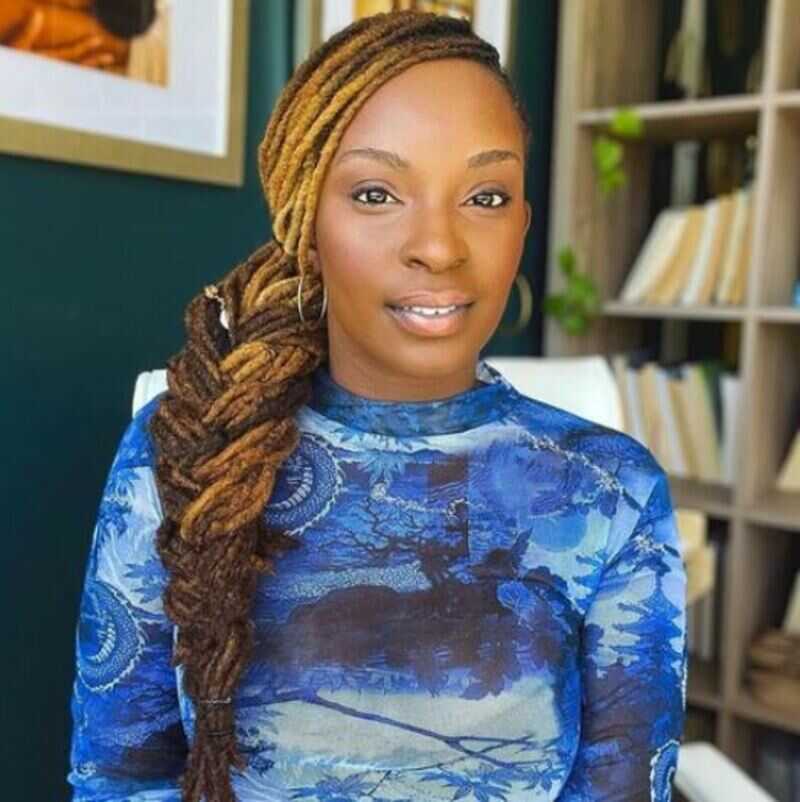 Waterfall Dreads
When dealing with long dreadlocks and a headpiece that leaves the back exposed, a stylish option is to gather your locs into what appears to be a high ponytail. Instead of having all your dreadlocks in a single ponytail, consider dividing them into two sections stacked on each other to create a captivating waterfall effect. 
This style offers an appealing combination of volume and visual interest. To complement the look, ensure that the front and sides of your locs are sleek and well-groomed. You can even add braids to the front or sides to enhance the overall appeal and add an additional element of interest.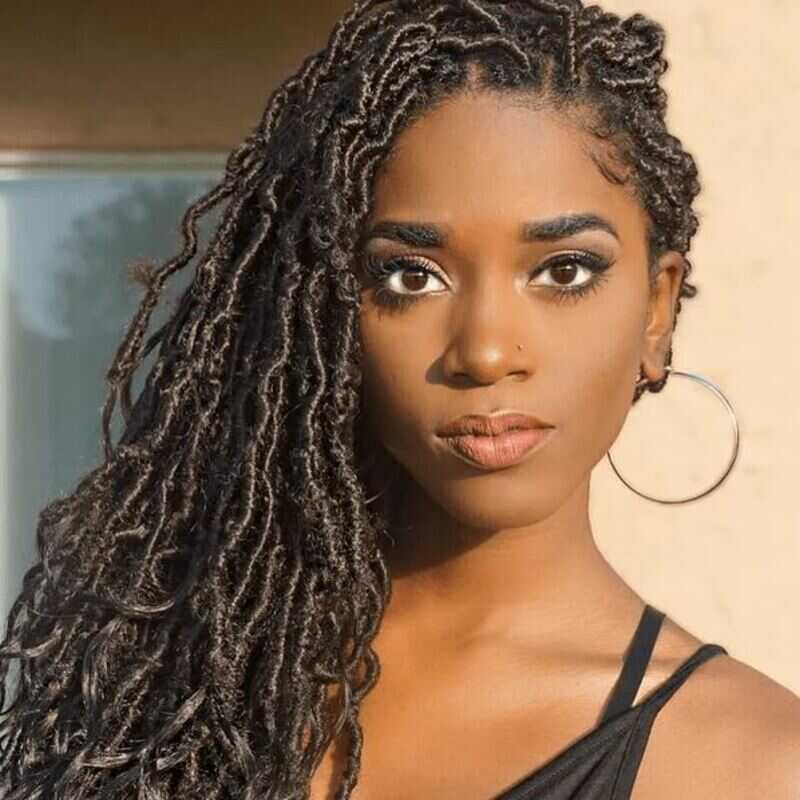 Top 7 dreadlock styles for weddings for gentlemen
Dreadlocks hairstyles for men stand the test of time, offering a timeless appeal. With their intricate and distinctive nature, sporting dreadlocks provide an ideal means of self-expression. Here are the top dreadlock styles for gentlemen in weddings:
Classic Dreadlocks
Nothing beats the simplicity and timelessness of a classic dreadlocks hairstyle when it comes to effortless styles for dreadlocks. With this tried and true look, minimal effort is required to achieve a fantastic result. Allow your beautiful locks to hang freely, and you can exude an amazing appearance.
Twist Dreadlocks
Twists represent a distinct variation of the dreadlock style. While traditional dreadlocks consist of hair ropes, twists involve intertwining two strands of dreadlocks together. Although both styles share a roped appearance, choosing twists offers a more distinctive look if you desire dreadlock styles for weddings with a unique touch.
Low Ponytail Dreadlocks
Achieving a low ponytail with dreadlocks is as simple as using a hair tie. It's an excellent choice to keep your hair away from your face while requiring minimal maintenance. When selecting a hair elastic, ensure it is sturdy enough to accommodate the length and weight of your dreadlocks.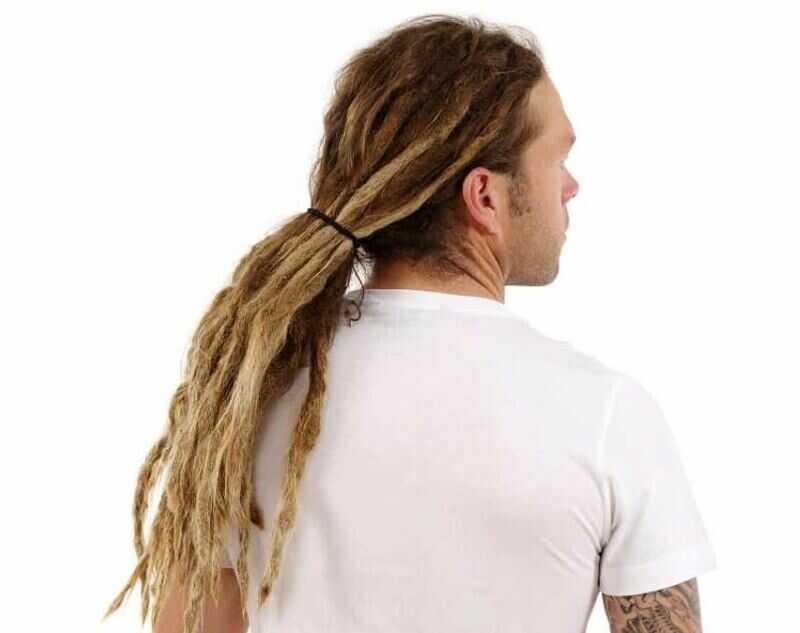 Braided Dreadlocks
Braided dreadlocks and cornrows share similarities, yet they differ in their execution. Cornrows involve gathering small sections of hair at the scalp and braiding them. 
At the same time, dreadlocks consist of thicker or thinner strands of dreaded hair braided together. This braided style can be achieved either throughout the entire head or by starting with braids on the scalp and transitioning into classic dreadlocks.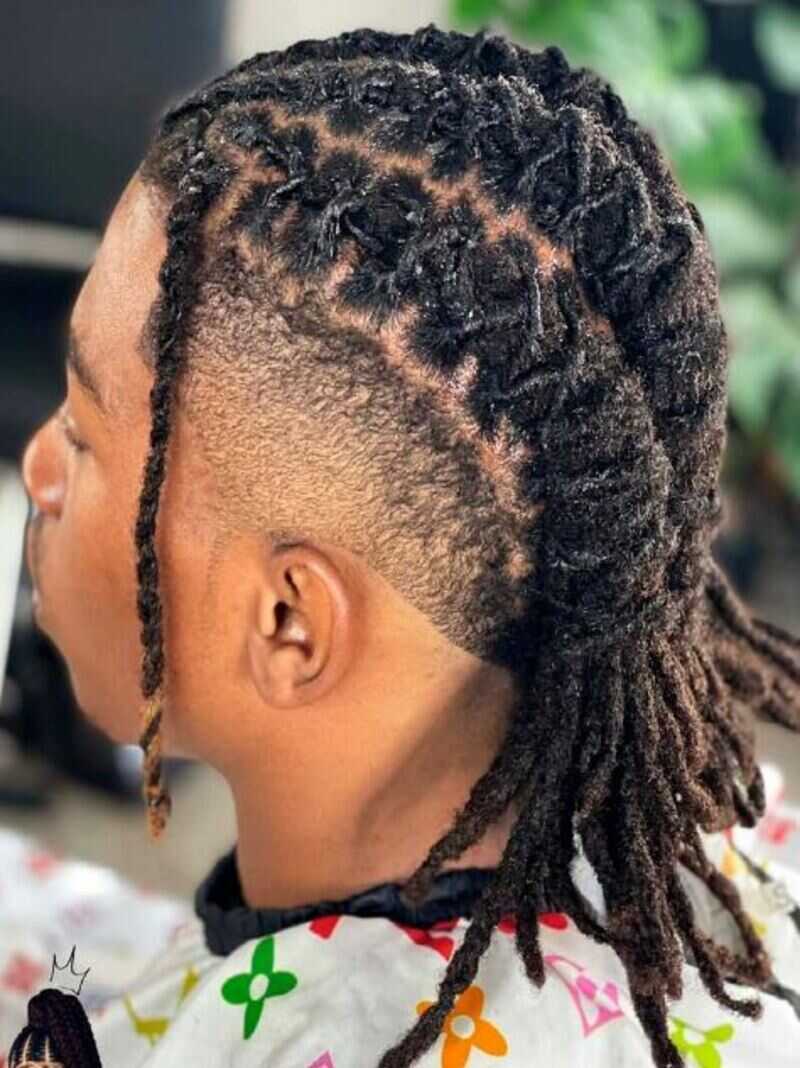 Short Dreadlocks
If you find yourself growing out your dreadlocks and they haven't reached your desired length yet, there's no need to worry. Even with shorter hair, you can confidently embrace one of the finest dread styles for men. Despite the length, short dreadlocks possess a unique charm and can be styled in various ways to showcase your individuality.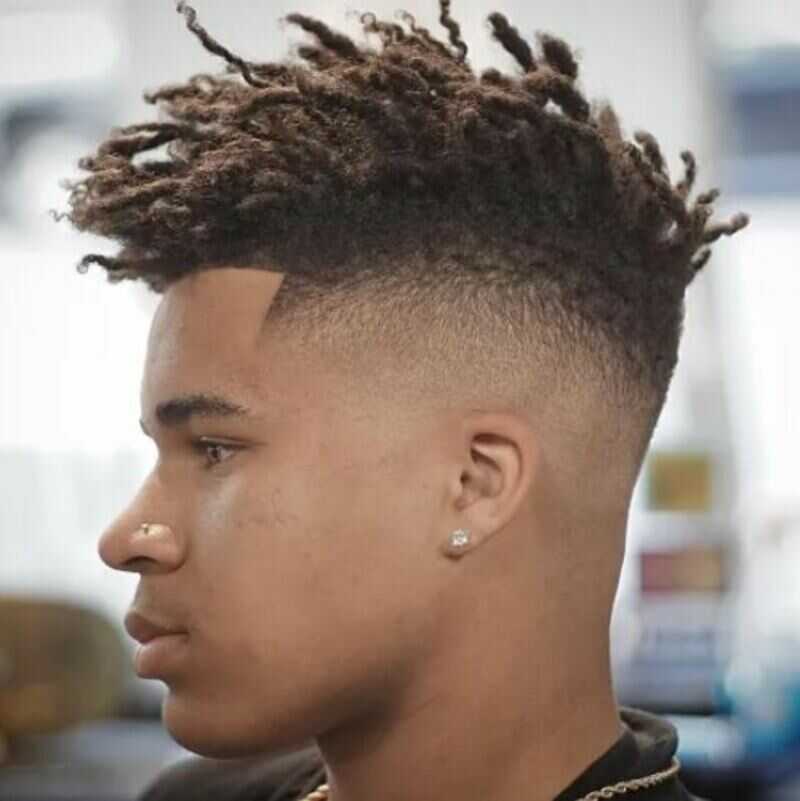 Curly Dreadlocks
Curly dreadlocks offer a fantastic option for men seeking a textured twist on the classic dreadlock style. Keeping your hair curly can infuse your dreadlocks with a visually captivating and dynamic appearance. Whether your locks are short or long, this versatile technique complements any length, allowing you to achieve a remarkable, textured look that stands out.
Long Dreadlocks
Achieving long dreadlock styles for weddings requires dedication, but the rewards are truly worthwhile. As you embark on the journey of growing out your dreads, it is important to remember that regular maintenance is crucial for maintaining healthy hair. 
Incorporating hair oil into your routine helps nourish your scalp and locks, promoting overall hair health. Additionally, it is highly recommended to tie up your dreadlocks at night or consider using a silk pillow to minimize friction and protect your precious locks as they grow.
FAQs
What is the meaning behind dreadlocks?
Dreadlocks hold various meanings across different cultures and individuals. Historically, they have been associated with spiritual or religious practices, symbolizing a connection to one's faith or spirituality. In some cultures, dreadlocks represent a natural and unaltered state of being, embracing one's roots and heritage. Additionally, for some individuals, dreadlocks serve as a form of self-expression, representing personal style, creativity, and individuality.
Are dreadlock styles for weddings good for men?
Dreadlocks can be great for men who appreciate a unique and distinct hairstyle. They offer versatility in styling options and can be a form of self-expression. However, it is important to consider factors such as hair type, maintenance requirements, and cultural or professional expectations. 
Is it possible to sport a dreadlock hairstyle on your wedding day?
Absolutely! Sporting a dreadlock hairstyle on your wedding day is possible and can be a stunning and unique choice. Dreadlocks can be styled in various ways to create an elegant and sophisticated look for your special day. Consider options like updos, braids, or even leaving your dreadlocks flowing freely, adorned with accessories such as flowers or hairpins.
Is there a preferred hair type for dreadlocks wedding hairstyles?
There isn't a specific preferred hair type for dreadlock wedding hairstyles. Dreadlocks can be created on various hair textures, including straight, wavy, curly, or oily. The key factor is the length and condition of the hair, which can determine the styling options available. 
Longer and well-maintained dreadlocks offer more versatility for creating intricate updos or braided styles. However, even shorter dreadlocks, such as neat ponytails or accessorized twists, can be styled elegantly for a wedding.
How long does it take for dreadlocks to fully form?
The time it takes for dreadlocks to fully form can vary depending on hair type, length, thickness, and maintenance routine. On average, it can take several months to a year or more for dreadlocks to fully form and mature.
To Conclusion,
The world of dreadlock hairstyles offers many breathtaking options for ladies and gentlemen on their wedding day. Whether you are a bride, a groom, or a wedding guest, embracing dreadlocks can add uniqueness and flair to your overall look. 
If you are looking to enhance your dreadlocks or explore hair extensions for your special day, don't hesitate to contact us for a reliable and high-quality hair extension supplier. Let your wedding be a celebration of love and style with these remarkable dreadlock styles for weddings.