Whether you are new to hair extensions or have used them before, you should always regularly take care of them properly. It is important that you get into a good habit with hair extensions from the very beginning because good habits equate to using them longer. So what are those habits and tips?
In this article, with an expert view, Jen Hair will introduce all 8 ways on how to take care of hair extensions, which include detailed and precise tips and tricks to make sure your extensions hold up. durability as well as always beautiful and smooth.
Related post: How to take care of tape in hair extensions?
Storing hair extensions in the right place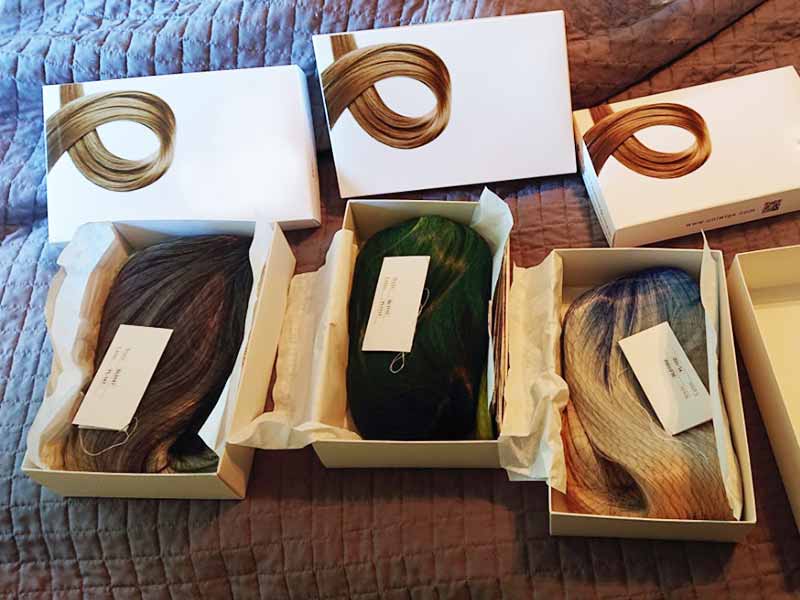 Before storing, we always recommend brushing it to get it neatly folded. Once you've combed all the hair, use a hair tie to secure the hair extensions, then gently roll the extensions into a circle and place them in the box. You can use a paper box or a cleaned shoe box to store your extensions.
Always make sure you store your extensions in a cool and dry place, away from direct sunlight (like a dresser drawer, cabinet, or closet). Also, make sure your extensions are completely dry when storing to prevent mold and other bacteria from growing. Further reading: How to store hair extensions? A guide for beginner
Taking care of hair extensions with suitable products
One of the most important things to consider when taking care of your extensions is to make sure that you are using the right products for your extensions. Using the right product will keep your extensions soft, tangle-free, and last longer. Be sure to check the ingredient list in styling and care products and make sure you don't see the words: SLS, Sodium Lauryl Sulfate, Sodium Laureth Sulfate, Alcohol Denat, Ethanol, SD Alcohol 40, Propanol, Isopropyl, Propyl.
Also, you should buy products that are sulfate-free and alcohol-free. These ingredients strip the hair of its natural oils, thus, making it drier and prone to tangles or frizz. Long-term use of these ingredients can affect the lifespan of hair extensions.
In addition, Using products such as hairspray, hair gel, or hair wax, can and is likely to clog your hair extensions. Furthermore, the more products you use, the more you will have to wash them. Remember, over washing will result in dry and tangled extensions.
Properly brush extensions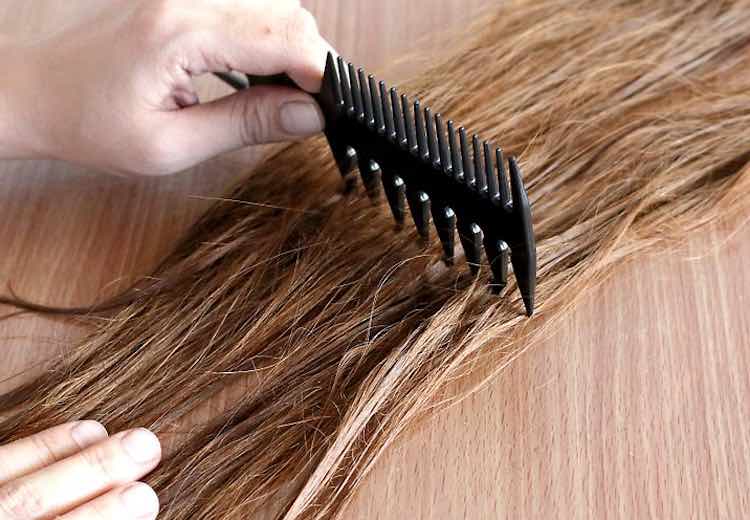 Make sure you are always gentle with your extensions and brush them properly as this can also affect their longevity. First, gather all the sections of hair together by stacking all the hairs on the top of each other. Then, carefully comb the extensions from the bottom of the hair slowly upwards towards the roots.
If you come across a knot that is particularly difficult, remove the  weft and gently comb through it. Never brush extensions when they are wet as this is when they are most prone to breakage. Instead, brush them before washing or when they are 90% dry. In addition, you should use a wide brush or a soft bristle brush to make it easier to brush the extensions.
Minimize heat damage
Just like your natural curls, extensions will get damaged when you use excessive heat. Here are our top tips:
Use Heat protectant – Before using any heated styling tools, don't forget to apply a protectant. Some products you use on wet hair and others are sprayed on right before you start styling.

Lower the temperature – When you are using heated tools, try to keep the temperature as low as possible. Of course, you need some heat to achieve the desired hairstyle, so experiment with different settings to see what works best for you 
Washing your hair extensions in right way
When washing your extensions, it's important that you do it properly. Since hair extensions don't receive the same nutrients and natural oils as our hair, it's important to ensure that your hair stays nourished and moisturized by using shampoos and conditioners that are alcohol-free, sulfate-free. Sulfate and alcohol strip the hair of its natural oils, thus making it drier and more prone to tangles or frizz.
When washing, be sure to gently handle the extensions and do not rub vigorously. Always make sure to rinse the extension in cold water last to lock in moisture. Once you're done, carefully squeeze out excess water from the extensions and make sure you never rub your extensions with a towel.
Weekly treatment
Weekly treatment helps them stay hydrated, smooth and maintain their gorgeous shine, so you should always schedule a weekly moisturizer for your hair.
There are so many different ways that you can apply moisturizer on your extensions, and as long as you don't apply it near the base, you can use any product you want. Natural products are always the first choice because not only are they affordable, but they also guarantee complete moisturizing.
Olive oil, argan oil, coconut oil are all perfect products to keep your hair soft and shiny. Plus, if you're looking to get a little more creative and try making your own hair masks, there are hundreds of great recipes out there for you to experiment with.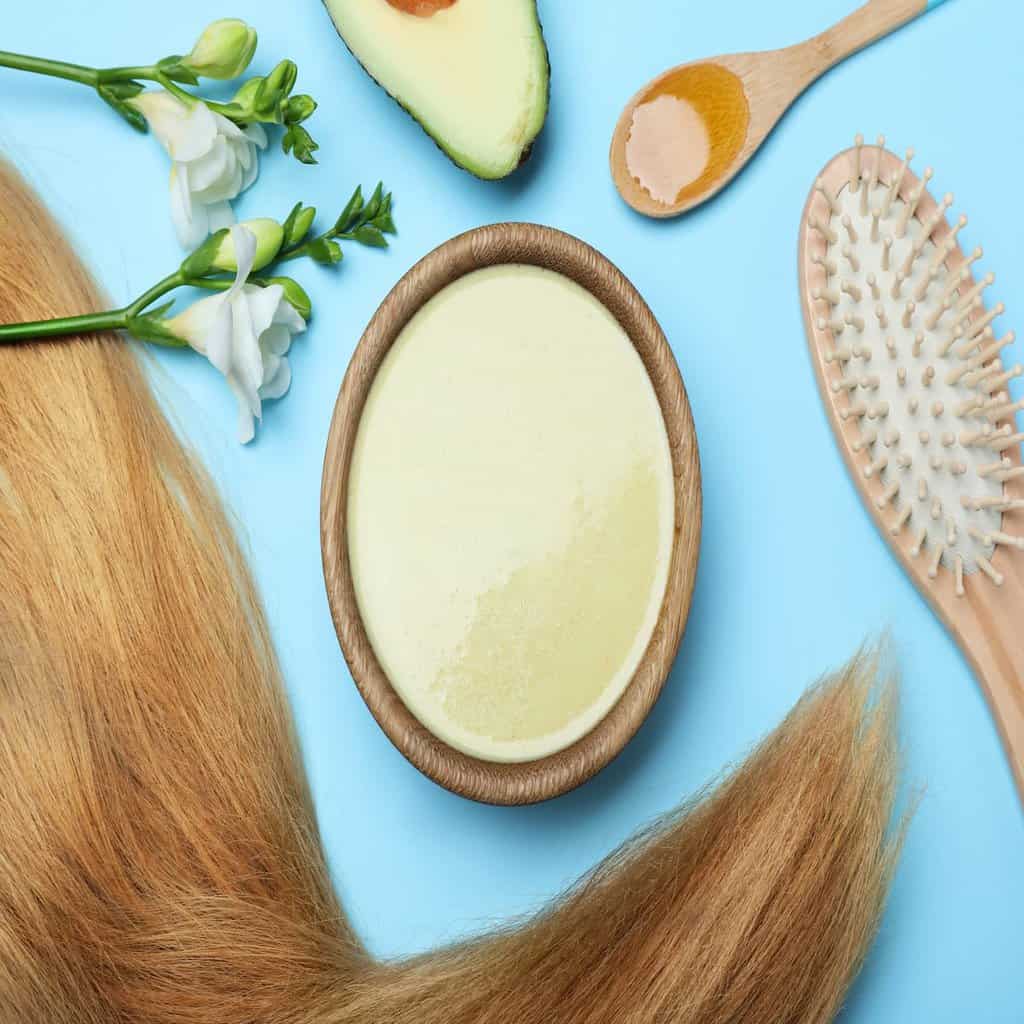 Avoid sleeping with wet hair extensions
Never letting your extensions get wet is a basic rule when it comes to taking care of your extensions.
Your hair is weakest when it's wet, which means that tossing and turning your hair while you sleep can affect both your volume and natural curl. In Addition, when you sleep with the hair extensions, they will be under a lot of pressure, pulling your scalp and loosening the bonds.
Preventing tangle hair extensions
Last, but certainly not least, you have to make sure that you spend a lot of time separating the tangled parts. While this sounds super tedious and time consuming, it really only takes a few minutes. You won't need any tools to do this, just use your finger to feel each tangled links then carefully try to separate them. Sometimes you may need a small wide comb to do this. This way you will both prevent tangles and prevent hair loss
Final thought
Taking care of hair extensions is always a challenge for those who are using extensions for the first time. Hopefully, the article from Jen Hair about 8 ways on how to take care of hair extensions will help you maintain a perfect and long-lasting hair extension.
Always follow our articles on our website or on social media so you can be notified of the latest articles!
You may also like: