Even though it is widely agreed that Vietnam hair extensions is the best option for hair extensions, many Vietnam remy hair reviews also turn to the opposite. If you're interested in learning more about Vietnamese remy hair, know how to identify a high-quality product, and the answer on whether you should buy it, then you've come to the right place!
All unbiased reviews as well as all the truth and facts about Vietnamese remy hair are disclosed right in this article. Read on now to know more!
Vietnam remy hair reviews
Because of its superior quality, durability, and reasonable cost, Vietnamese remy hair has quickly become a global favorite. To know why Vietnamese remy hair is so popular among many types in the hair market, let's dive deeper into each factor of this Vietnam remy hair reviews:
Origin
The market for hair extensions has expanded to include a plethora of international wholesalers, but Vietnamese remy hair is still favored due to its clear single-source origin. These hair types all originate in Vietnam, notably among Vietnamese women. They are well-known for their hair's softness and thickness, which makes them incredibly popular on the market.
Quality
As well as being luxurious, this kind of hair, from Vietnam remy hair reviews, is made entirely from human follicles and is now widely considered the gold standard when it comes to hair extensions. The cuticles of all the hairs in a bundle of Vietnamese remy hair are aligned in the same direction, from root to tip, because the hairs all came from the same person.
Thanks to its superior quality, excellent texture, and ability to merge with hair of other dark hues, Vietnamese remy hair is incredibly silky, smooth, and untangled throughout its whole length. Furthermore, It can also take dyes and bleaches well, and it's perfect for getting a perm.
When using Vietnamese remy hair for extensions, you might actually fool people into thinking your hair is naturally growing in that direction. Similar to other types of hair from Vietnam, this variety can persist for a very long time without thinning or becoming a mess.
Durability
The processing of Vietnam remy hair uses fewer chemicals, making it more durable than hair from other countries. The hair's natural resilience is not compromised in any way by the coloring and styling processes.
Price
In order to produce extensions of varied colors and tones, several varieties of this remy hair undergo some chemical processing. This is the most luxurious and pricey option for hair extensions currently on the market, since it requires meticulous upkeep to keep its original luster and sheen, in addition to the extra care that was done during production.
However, when compiling Vietnam remy hair reviews, we see that the Vietnam remy hair is reasonably priced considering its high quality. In fact, it falls just in the middle price range of the global market. Starting at just $8, you can get your hands on a bundle of high-quality Vietnamese remy hair.
As a result, many businesses around the world that sell hair see great potential in importing Vietnamese remy hair. African hair distributors can make 2-3 times their initial investment by selling Vietnamese remy hair.
How to know good Vietnam remy hair?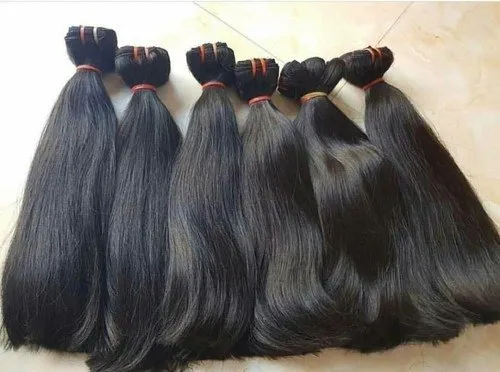 Some companies that sell hair make the claim that the remy hair they sell is natural and unprocessed. Although they advertise their products as 100% remy hair, several manufacturers actually include anywhere from 10-40% non-remy hair in with the real thing. 
As a matter of fact, processing each and every strand of hair is necessary in order to ensure that the cuticle lies in the same plane is a burdening task.
Following the reading of Vietnam remy hair reviews, it is time to learn how to determine the quality of Vietnam remy hair, according to the experts:
Examine the cuticles of the Vietnam remy hair:

The quality of Vietnamese remy hair may be quickly and simply checked with this easy test. If you run your fingers through your Vietnamese remy hair and don't feel the resistance of individual hair strands, that's a red flag that it's been blended with other types of hair.
Perform a smoke test:

If you set fire to some Vietnam remy hair, it will turn to ash. By contrast, when Vietnamese remy hair is combined with synthetic hair, the result is a sticky mixture that emits a foul synthetic odor and hardens as it cools. The burn's white smoke is also visible.
Furthermore, here are some tips for checking the quality of authentic Vietnam remy hair bundles:
To check if hair loss is a problem, ask the salesperson to touch the hair with their hands or comb it from root to tip, applying light to heavy pressure.

Have them run their hands through the hair several times to see if any dye has transferred. When it happens, the dye in your hair won't last long.

Should you buy Vietnam remy hair?

Given all of these factors, it should come as no surprise that Vietnamese remy hair is in such high demand. If you are looking for a hair extension of superior quality, Vietnam remy hair is most certainly the sort that you have been seeking all along. Interested in buying? Click here to get the know how to import it straight from Vietnam now!

Many people look to Jen Hair as their go-to for authentic Vietnam remy hair because of its reputation for quality and reliability. Jen Hair's Vietnam remy hair is genuine and available in a number of different products. The Vietnamese remy hair staff may also recommend high-quality hair care items. Jen Hair is the best site to go to if you want to buy hair in Vietnam.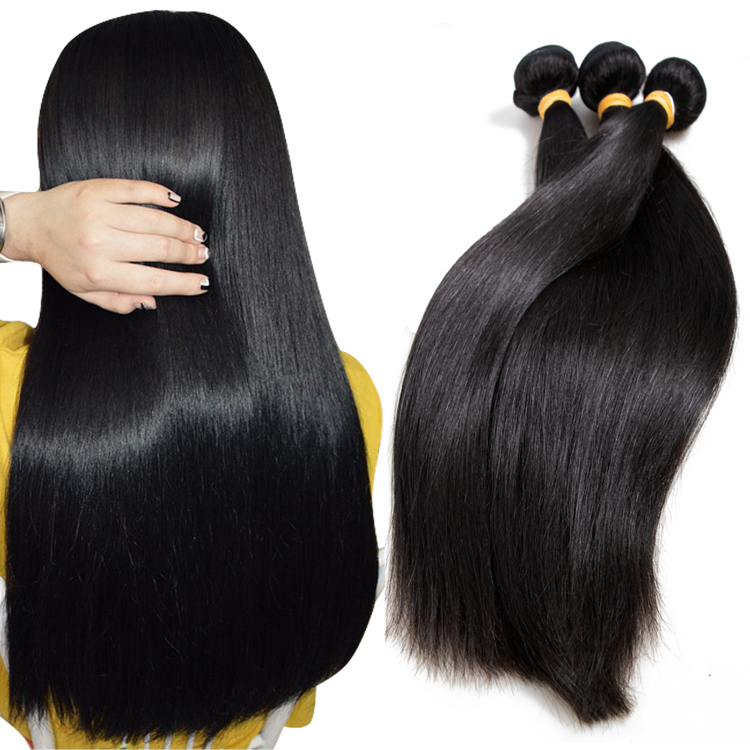 You may also like:
Final thoughts
In this article, we have revealed every detail concerning Vietnamese remy hair through this in-depth ​​Vietnam remy hair reviews. Thank you for stopping by the Jen Hair Blog today! Please get in touch with us if you have any questions or need any help.