If you are looking to enhance your natural or dyed light brown hair, a hair toner can be a game-changer. Whether you want to add warmth, neutralize brassiness, or achieve a stunning, multidimensional look, understanding the basics of hair toning is essential. 
This article, Jen Hair will help you delve into light brown hair toners to cover everything from what they are and how they work to different application techniques and product recommendations. Get ready to unlock the secrets to a gorgeous, salon-worthy hair color like never before!
Understanding Hair Toners
What are hair toners?
Hair toners are hair care products that alter your hair's tone or color. They are used to neutralize unwanted undertones, enhance natural hues, or create a specific desired shade. While toners are commonly associated with blonde hair, they are also effective for light brown hair, offering a range of transformative possibilities.
How do hair toners work?
Hair toners utilize pigments that counteract or neutralize certain undertones in your hair. These pigments are formulated to cancel out undesired hues, such as brassy or yellow tones, and create a more balanced, pleasing color.
When applied to light brown hair, toners deposit color molecules that help achieve a specific shade or counteract warm undertones. For example, suppose your light brown hair tends to show brassiness or reddish tones. In that case, a toner with cool or ashy undertones can help balance out the color and create a more natural, cooler brown shade.
Hair toners can come in various forms, including semi-permanent or demi-permanent dyes, glosses, or color-depositing masks. They can be applied at home or by a professional stylist, depending on the complexity of the desired outcome.
It is important to note that hair toners are not intended to lighten or darken your hair. They are primarily used to refine and perfect the existing hair color, making it more vibrant and harmonious.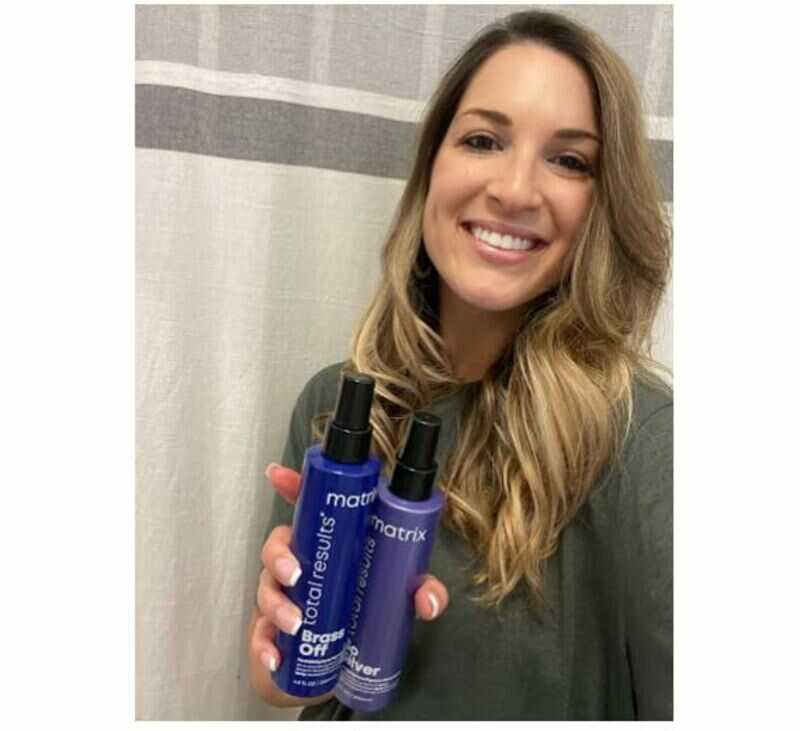 Different Types Of Light Brown Hair Toners
Silver Toner on Light Brown Hair:
A silver toner can work magic if you want to add a touch of coolness and metallic vibes to your light brown locks. Silver toners are perfect for neutralizing unwanted warmth or brassiness in your hair, giving it a stunning, silvery sheen. The result is a beautiful, multidimensional look that adds depth and sophistication to your light brown hair.
Purple Toner on Light Brown Hair:
Purple toners are popular for light brown hair because they help eliminate yellow or brassy undertones. By using a purple toner, you can achieve a cooler, ashier shade of light brown. This toner works by neutralizing the warm tones in your hair, leaving you with a more balanced and vibrant color. It is a fantastic option for those seeking a cooler and more muted appearance for their light brown hair.
Grey Toner on Light Brown Hair:
A light brown hair toner can take your light brown hair to the next level if you feel bold and adventurous. Grey toners are designed to create a trendy, smoky look on light brown hair by adding hints of grey or silver to the overall color. This toner can give your hair a unique and edgy vibe, making it an excellent choice for those who want to stand out.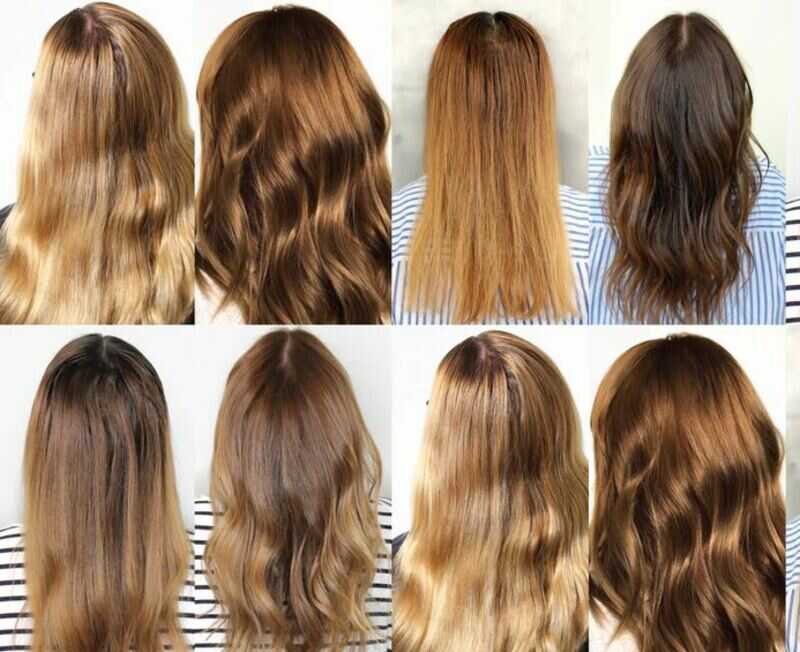 Can You Use Toner On Light Brown Hair?
Absolutely! Toner can be a game-changer for light brown hair. It is not just for blondes anymore! Whether you want to enhance and refine your natural light brown shade or dye your hair that way, toner can work wonders.
One of the main benefits of toner on light brown hair is its ability to correct unwanted brassiness or yellow tones. Over time, light brown hair can develop warm undertones that are not your desired look. By using a toner, you can neutralize those tones and achieve a more balanced and beautiful color. It is like hitting the reset button for your hair with a fresh and vibrant appearance.
Moreover, toner can add depth and dimension to your light brown hair. It can create subtle color variations, making your locks look more multidimensional and interesting. Whether you want to add hints of coolness, warmth, or even trendy shades like silver or gray, toner can help you achieve that desired effect.
What Toner Should I Use For Light Brown Hair?
Wella ColorCharm Permanent Liquid Hair Color soaks into your hair and blends perfectly, giving you an amazing hair color that stays true and doesn't fade easily. With a palette of 68 shades that can be mixed and matched, ColorCharm Liquid Hair Color offers endless possibilities. It effortlessly covers grays, offering various choices like neutral, ash, gold, warm, and red shades.
Wella ColorCharm Hair Toner, Neutralize Brass With Liquifuse Technology
Wella ColorCharm Hair Toner stands out as the best light brown hair toner. Its unique formula neutralizes brassiness to enhance the natural color. The permanent liquid form ensures long-lasting results. 
With positive customer reviews and high ratings, it has gained a reputation for delivering desirable outcomes. Its ability to achieve beautiful, balanced tones on light brown hair makes it the top choice for those seeking a reliable toning solution.
Wella ColorCharm Permanent Liquid Hair Color for Gray Coverage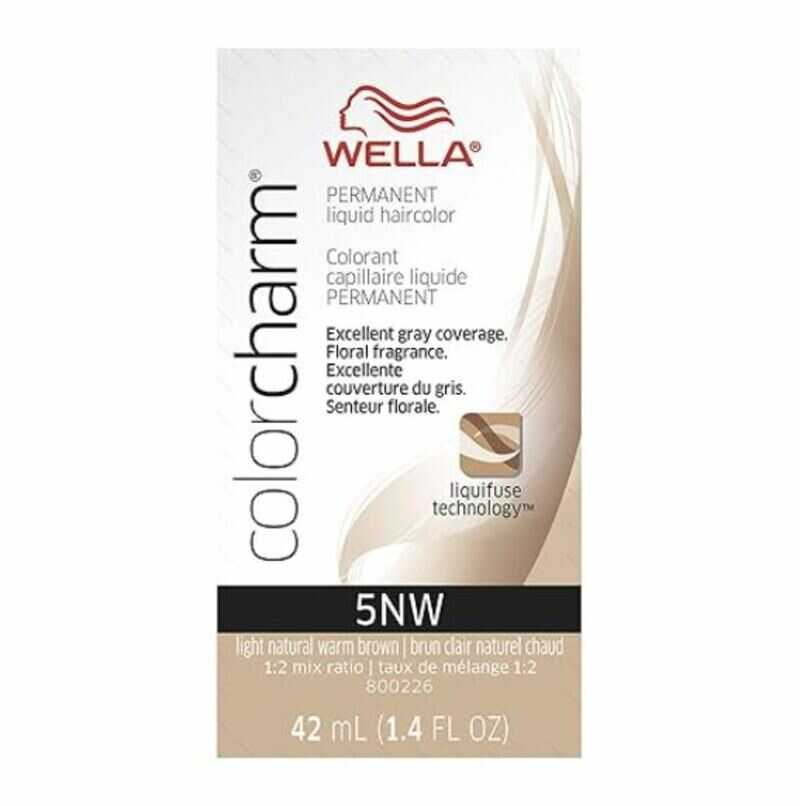 Let's embrace a hair color transformation like never before with the Wella ColorCharm Permanent Liquid Hair Color, specially designed for gray coverage. Whether you are looking to touch up those pesky gray strands or completely revamp your light brown hair, this toner delivers vibrant and long-lasting results. 
With an extensive range of shades to choose from, you can find the perfect match for your desired look. It gives you a youthful and refreshed appearance that turns heads wherever you go.
Wella ColorCharm Permanent Gel Haircolor, With Long Lasting Gelfuse™ Technology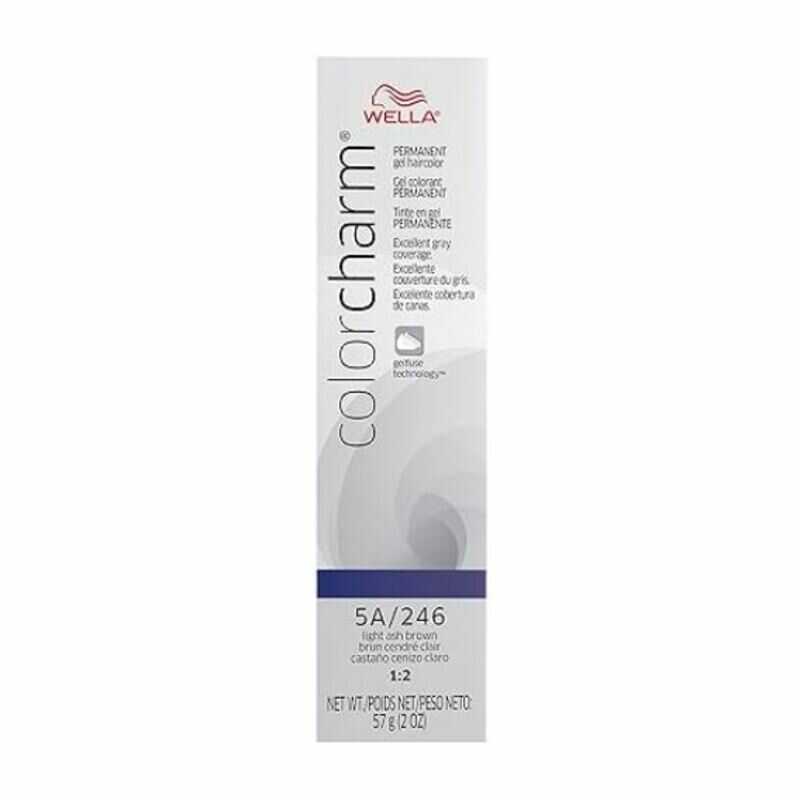 Wella ColorCharm Permanent Gel Haircolor featuring the remarkable Long Lasting Gelfuse™ Technology can elevate your hair color. This innovative toner penetrates each strand of your light brown hair with rich, lasting color. 
Enjoy the convenience of salon-quality results from the comfort of your own home as you indulge in a stunning hair transformation. Say goodbye to dull, lackluster locks and hello to vibrant, head-turning hues that radiate confidence and style.
Application Techniques for Light Brown Hair Toner
Preparing Your Hair Before Toning
Before applying toner to your light brown hair, it is important to prepare it properly. To begin, clean your hair using a clarifying shampoo to eliminate any accumulation of products or excessive oils. This will ensure that the toner can penetrate the hair evenly. 
Additionally, if your hair is dry or damaged, consider deep conditioning it beforehand to improve its overall health and help the toner adhere better.
When applying toner to light brown hair, it is crucial to distribute the product evenly to achieve consistent results. For a more convenient application process, separate your hair into manageable sections. You can use hair clips or ties to separate your hair into manageable sections. 
Apply the toner from root to tip to saturate each strand thoroughly. A brush or applicator bottle can be helpful for precise application. Be sure to follow the instructions for your specific toner product for best results.
The processing time for toning light brown hair can vary depending on the specific toner and desired result. It is essential to follow the instructions provided with the product to achieve the best outcome. Typically, toners are left on the hair for around 10-30 minutes. However, keep a close eye on the process and check your hair's color regularly to avoid over-toning.
If you want a more subtle result, you can opt for a shorter processing time. For a more intense color change, leave the toner on longer. Remember, the processing time also depends on the underlying color of your light brown hair and the specific toner shades you choose.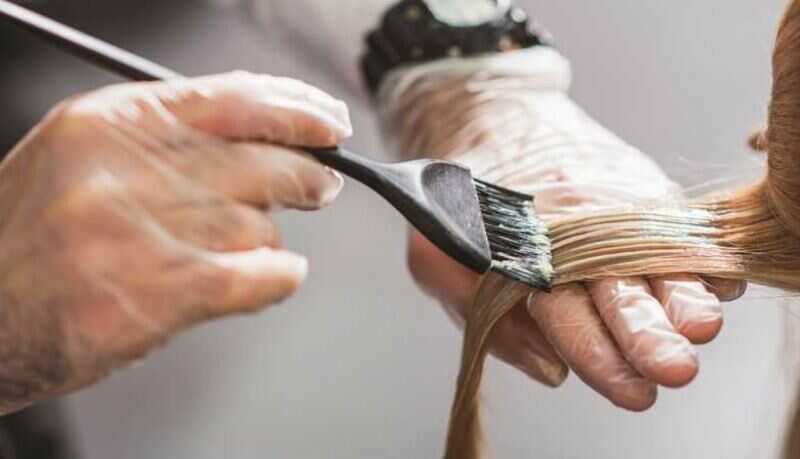 Maintaining Toner on Light Brown Hair
You have got that gorgeous light brown hair tone you have always wanted. Now, how do you keep your hair looking fabulous for a long time? Let's talk about some easy ways to maintain your light brown hair toner.
Shampoos and Conditioners
First things first, invest in a good quality color-safe shampoo and conditioner. Regular shampoos can strip away the toner and dull your color over time. Opt for products specifically formulated for color-treated hair to help preserve the vibrancy of your light brown shade. These shampoos and conditioners are gentle on your hair and prevent the toner from fading prematurely.
Protection from UV Damage
Did you know that the sun can wreak havoc on your hair color? Those harmful UV rays can fade your toner and make your light brown hair look lackluster. To combat this, shield your hair from the sun's rays by wearing a hat or using hair products that contain UV filters. It is like giving your hair its little sunscreen!
Regular Touch-Ups and Toning Maintenance
Regular touch-ups and toning maintenance are key to keeping your light brown hair looking fresh and vibrant. The roots show as your hair grows, and the light brown hair toner can fade. 
Toner typically maintains from 2 to 6 weeks, but regular hair washing will quicken the fading process. You do not have to visit the salon frequently either. Once you have purchased the toner, you only need to see a stylist when your hair color fades significantly. If you are a DIY enthusiast, you can touch up the roots at home using toning products specifically designed for light brown hair.
Speaking of tone, sometimes you might need a little refresher to combat brassiness or unwanted undertones. Consider using a toning product or treatment between salon visits to keep your light brown hair looking its best. This can help extend the life of your toner and maintain that beautiful, balanced color.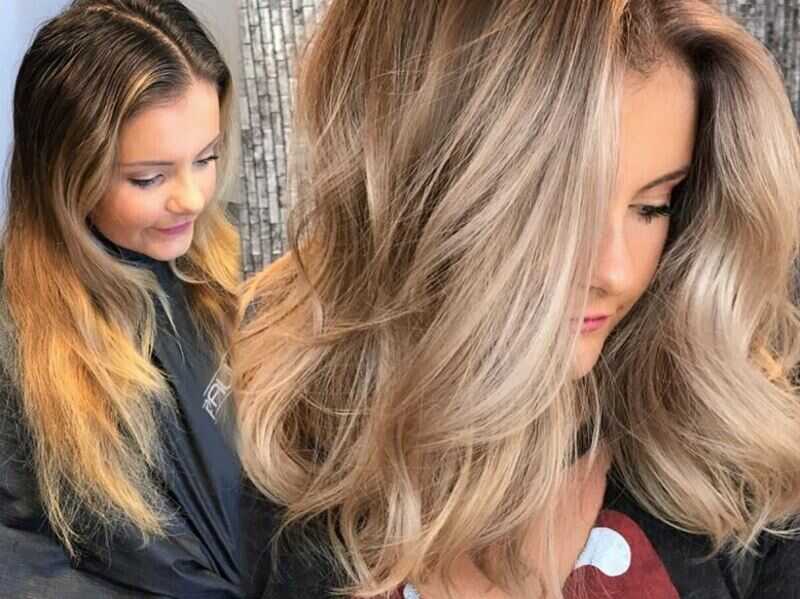 DIY Light Brown Hair Toning Tips
If you feel adventurous and want to try toning your light brown hair at home, we have some handy DIY tips! While professional salon treatments are always recommended for the best results, these DIY methods can be fun and give you a temporary change. Let's dive in and explore some options:
Home Remedies and Natural Toning Methods
You would be surprised at what you can find in your kitchen to help tone brown hair! For example, chamomile tea can add subtle golden highlights to your hair. Brew a strong cup of chamomile tea, let it cool, and then rinse your hair after shampooing. Leaving it in for a few minutes before rinsing with water can give your light brown hair a natural, sun-kissed glow.
Another option is using a vinegar rinse. Mix equal vinegar and water and use it as a final rinse after using shampoo and conditioner. This can help remove any buildup and add shine to your hair.
Temporary Toning Options for Experimentation
You can try hair toning sprays, mousses, or color-depositing conditioners if you want a temporary change. These products come in various shades, including ones specifically designed for light brown hair. They can help enhance your existing color, neutralize brassiness, or even add a touch of fun with temporary colors like pink or lavender. Just follow the instructions on the packaging for application and removal.
While DIY toning can be a budget-friendly option, it is essential to understand its limitations. DIY methods may not give you the same precision and longevity as professional salon treatments. The results can vary depending on your hair's condition, natural color, and the specific products or ingredients you use.
DIY toning methods are also unsuitable for major color corrections or dramatic changes. Suppose you are looking for a significant transformation or want to address complex hair concerns. In that case, it is best to consult a professional hairstylist.
Wrapping Up
Light brown hair toner is a game-changer for achieving a gorgeous look. It can enhance your natural shade, correct brassiness, and add depth. Remember to prepare, apply, and maintain properly. While DIY options exist, professional salon treatments provide the best and long-lasting results. Embrace the possibilities and let your light brown hair shine with confidence!