If you have ever owned a curly wig, you know that keeping those luscious curls tangle-free can be a challenge. Synthetic wigs, in particular, require special care and attention to maintain their beautiful appearance. But worry not because we have got you covered! 
In this step-by-step guide, we will walk you through how to detangle a curly synthetic wig to enjoy its natural bounce and stunning curls for a long time. Additionally, we will share some tips to help you maintain your wig's quality and prevent future tangles. So, let's dive in and discover!
Why Does Synthetic Wig Become Tangled?
Synthetic wigs are prone to tangling more easily than natural or human hair wigs for a few reasons. First and foremost, synthetic fibers have a different texture and composition than natural hair. These fibers, with a smooth and sleek surface, are often made from acrylic, nylon, or polyester. While this smoothness contributes to the wig's natural shine and luster, the strands are more inclined to interlock and tangle.
Another factor that contributes to synthetic wigs' tendency to tangle is their static nature. Synthetic fibers can build up static electricity, especially in dry environments or when friction is created. This static charge can cause the strands to stick together, leading to knots and tangles.
Additionally, synthetic wigs are pre-styled, including the curls or waves. These pre-set curls are sometimes too uniform and tight, so the strands are more likely to intertwine and tangle.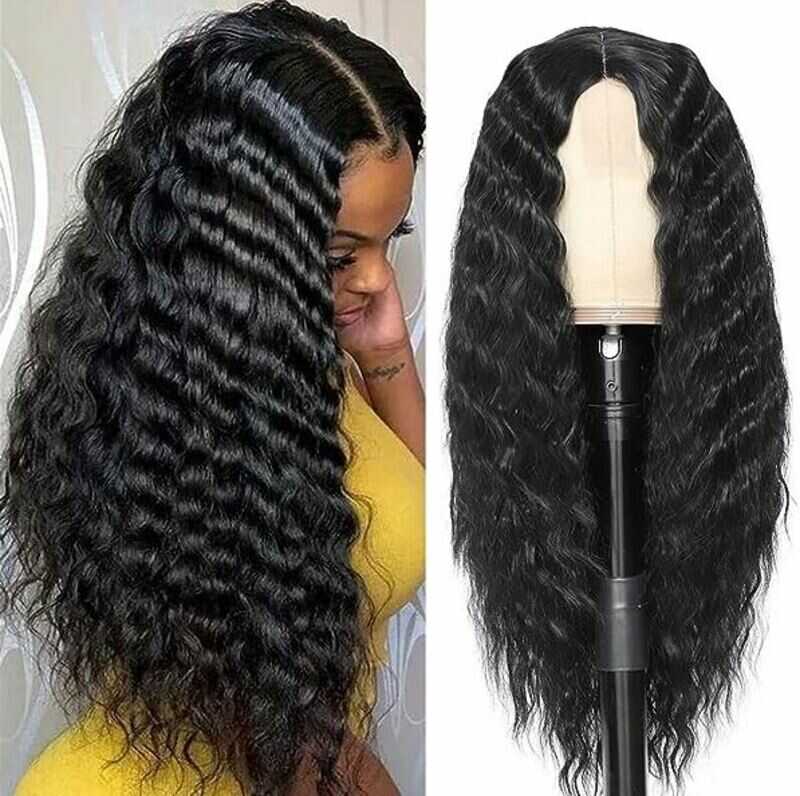 Step-by-Step Guide: How to Detangle a Curly Synthetic Wig
Step 1: Moisturizing the wig
Before you begin the detangling process, it is important to moisturize the wig to make the strands more pliable and easier to work with. Fill a spray bottle with a mixture of water and a wig-friendly conditioner. Lightly mist the wig to ensure that the strands are evenly dampened. Gently comb through the wig with a wide-toothed comb to distribute the moisture.
Step 2: Sectioning the wig
To make the process of how to detangle a curly synthetic wig more manageable:
Divide the wig into sections.

Start by parting the wig down the middle, from the front to the back.

Create horizontal partings, dividing the wig into smaller sections.

Secure each section with hair clips or hair ties to keep them separate.
Step 3: Detangling each section
When it comes to how to detangle a curly synthetic wig, working with one section at a time, start detangling from the bottom of the wig and gradually work your way up to the roots. This prevents unnecessary pulling and minimizes damage. 
Use a wide-toothed comb or a wig brush for synthetic hair to gently comb through the tangles. Start at the ends and work up the section as the tangles loosen. Be patient and take your time to avoid causing any breakage or hair loss.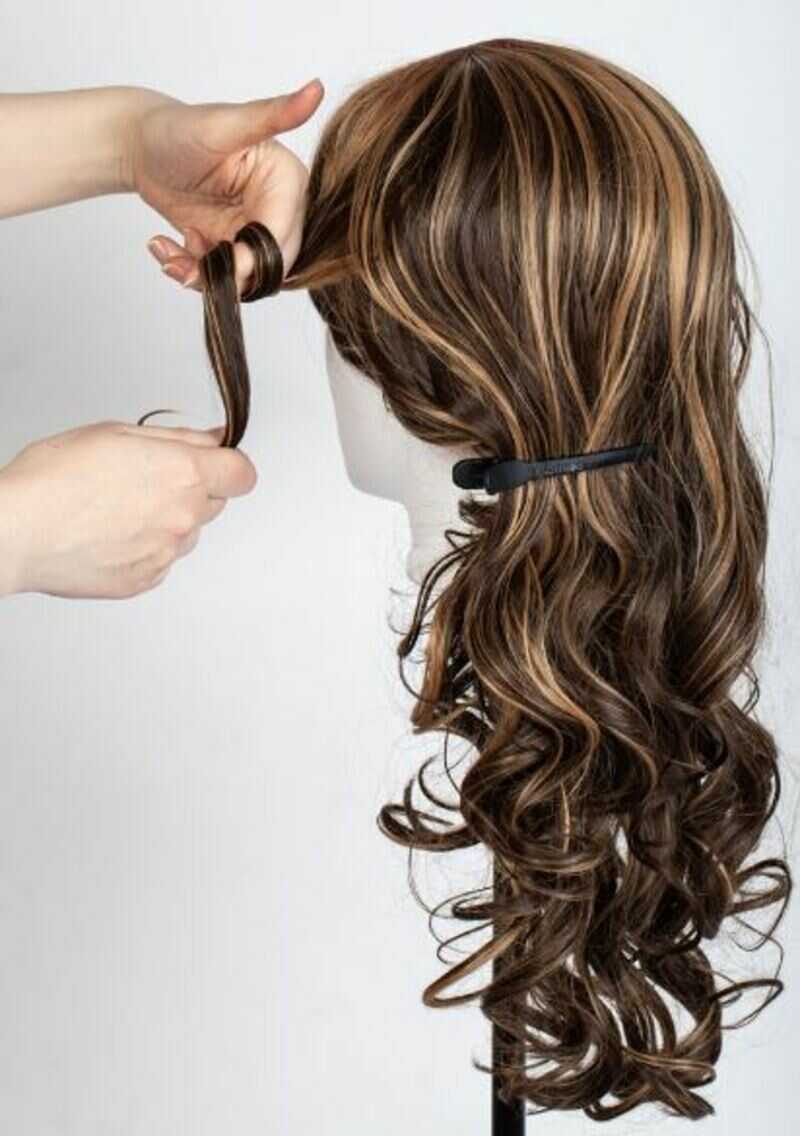 Step 4: Applying detangling products (optional)
If you encounter stubborn tangles or knots, you should apply a detangling product specifically formulated for synthetic wigs. Follow the instructions on the product and apply it to the tangled area. 
Allow the product to sit for a few minutes, which will help soften the tangles and make them easier to comb through. Then, comb through the section using a wide-toothed comb or wig brush.
Step 5: Finalizing the detangling process
Once you have detangled all the sections, give the wig a final comb-through from roots to ends to ensure all tangles have been addressed. If necessary, lightly moisturize the wig with the water and conditioner mixture. Take this opportunity to reshape any curls or waves that have lost their definition during detangling.
How To Keep Curly Synthetic Wig Hair From Tangling
Use the right tools
Not all brushes and combs suitable for natural or bio hair are appropriate for wig care. Each wig manufacturer provides recommendations and often supplies specific combs to prevent damage to their fibers. Since different manufacturers use various types of wig fibers, they have developed different suggestions. 
For instance, Jon Renau suggests using a wide-toothed plastic comb, while other brands recommend rubber-tipped metal prongs. Although these combs are safe and gentle, they do not effectively untangle the finer knots that can occur after wearing a long wig for a day. In such cases, it is advisable to use a wooden wig brush with great delicacy to address the fine knots.
Use the right products
Using regular shampoo and conditioner on synthetic wigs is not recommended. It is also important to avoid using household cleaning products such as washing up liquid, washing machine liquid, or fabric conditioner, except in extreme circumstances. 
Synthetic wigs require specialized shampoos and conditioners for synthetic wig fibers. This is because synthetic hair differs from natural hair in terms of porosity and other factors, which means the products should consider the specific needs of the synthetic fiber to avoid weakening or damaging it.
The same principle applies to styling products. Regular hairspray should not be used on synthetic wigs. Instead, wig-safe gels and hairsprays for synthetic hair are much more suitable and beneficial for the wig's fiber. Additionally, some products are specifically designed to protect and enhance synthetic fibers, helping them glide smoothly and preventing frizzing.
Steaming
After using appropriate brushes and products to maintain your wig's good condition for several months, you can encounter frizz. While you can manage it for a while, there comes a point when the frizz becomes too noticeable to continue wearing the wig. So, what can you do? 
One option is to try steaming the wig. It is vital to note that heat can potentially damage wigs. Still, when used with caution and control, it can help eliminate the kinks in the fibers that lead to frizz.
Wash your wig properly
To maintain tangle-free wigs, a key step is thoroughly washing your wig. Regular washing is essential to wig care, contributing to its longevity and overall appearance. Ideally, your wig should be washed once a week using specialized products for wig washing. These products are formulated to cleanse the wig fibers without causing damage or stripping away essential oils.
When washing your wig, it is important to use cool water instead of hot water. Cool water helps preserve the synthetic fibers' integrity and prevents them from becoming damaged or distorted.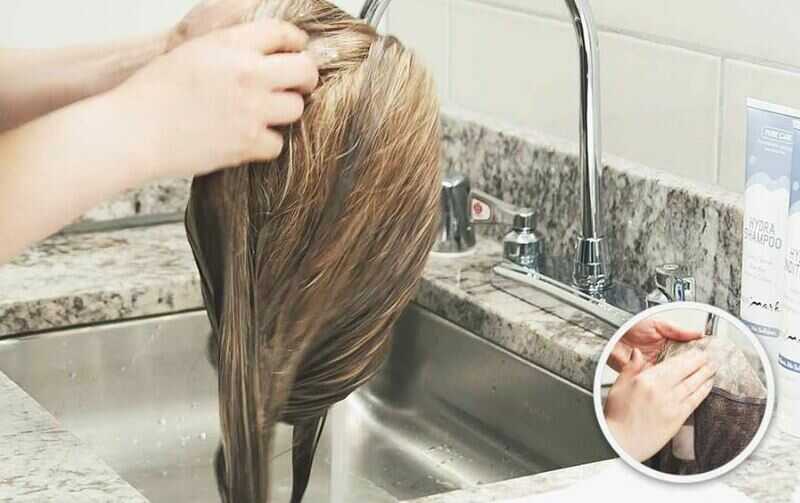 Trimming on how to detangle a curly synthetic wig
Trimming your favorite wig can feel risky and should be considered a last resort. However, suppose you want to extend its lifespan and don't mind sacrificing a couple of inches in length. Why not trim it yourself or consult a professional hairdresser for assistance?
We have employed this technique with the fiber at the nape of short wigs. Trimming off the most damaged and frizzy ends makes it possible to revive them and enjoy an extra month or two of use. With longer wigs, the potential benefits are even greater. You could trim an inch shorter each month, increasing your wig's longevity.
Now, let's talk about frizzing. For those new to wigs, it is important to understand that frizz is distinct from tangling. Frizz occurs when the ends of wig fibers become kinked and damaged, similar to bent ends rather than split ends. As a result, the fibers start to clump together, creating a Velcro-like effect where one fiber grabs onto the next. While all wigs will experience frizz, it's worthwhile to delay its onset for as long as possible.
Taking the scissors to your wig initially seems daunting. Still, when done carefully or with the assistance of a professional, it can prolong the life of your wig. By addressing frizz and maintaining the overall health of the fibers, you can continue to enjoy your wig with confidence.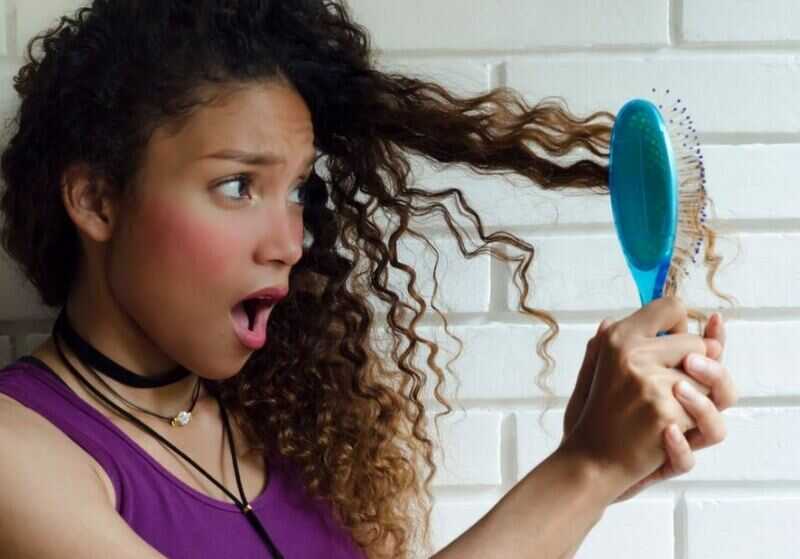 What Is The Best Wig To Buy?
When considering the best wig, opting for a wig made from natural hair instead of synthetic hair can be a great solution. There are several advantages to choosing a natural hair wig that make it a preferred option for many:
Reduced tangling:

Natural hair wigs tend to tangle lower than synthetic wigs. This is because natural hair retains its natural moisture and texture, making it less prone to friction and snags.

Enhanced aesthetics:

Natural hair wigs offer a more realistic and natural appearance. They have a natural shine, movement, and texture resembling human hair, providing a seamless and authentic look.

Longer lifespan:

Natural hair wigs have a longer lifespan than synthetic wigs. With proper care and maintenance, they can retain their quality and beauty for an extended period. This means you can enjoy your wig for a longer time without needing frequent replacements.

Versatile styling options:

Natural hair wigs can be styled and treated like your own hair. You can use heat styling tools, dye or highlight the wig, and even undergo various hair treatments to achieve your desired look. This versatility allows for more creative freedom and personalization.

Comfort and breathability:

Natural hair wigs offer improved comfort and breathability as they are made from real hair. They feel lighter on the scalp and allow better airflow, reducing discomfort during wear.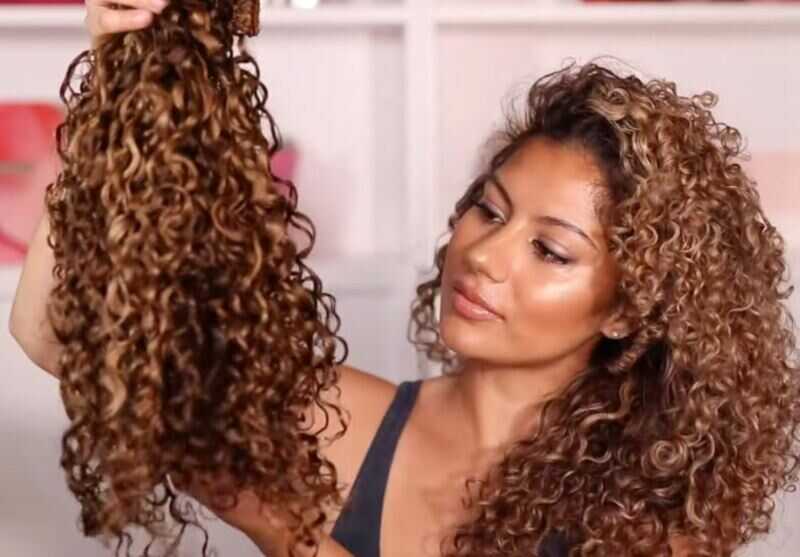 We understand the importance of finding a trustworthy supplier to enhance your natural beauty with authentic hair products. You can expect nothing less than exceptional quality and craftsmanship with Jen Hair. We specialize in providing premium natural hair sourced from reliable and ethical suppliers. 
Our extensive range of products offers versatility, durability, and a seamless blend with your hair. Whether you are looking for extensions to add length and volume or a natural-looking wig for a complete transformation, Jen Hair is here to exceed your expectations.
In Conclusion
How to detangle a curly synthetic wig does not have to be a daunting task. By following the step-by-step guide and implementing the top tips, you can restore your wig's beautiful curls and maintain its longevity. 
Remember to start gently, using the right tools and products for synthetic wigs. Patience is key, as it takes some time to work through the tangles and knots. Regular maintenance, proper storage, and gentle handling will go a long way. Keeping your curly synthetic wig looking flawless and ready to wear whenever you desire. Contact Jen Hair if you have any concerns or interest in wigs!