Many users of hair extensions do not realize that they must adhere to a different hair care regime when wearing extensions. Thus, knowing how to wash tape in hair extensions or maintain their quality can be a bit of a challenge, especially if it is your first time.
However, washing your hair extensions doesn't have to be a challenge with the right knowledge and information. If you've just invested in your first set and you're wondering how to wash hair extensions without causing damage or loss, we've got you covered. For the sake of extending the longevity with which they remain in your hair, it is considered a should-do. Thus, today Jenhair will help you out with how to wash tape in hair extensions properly.
How to wash tape in hair extensions
There are 5 simple steps to follow, including removing extensions with bond removal, brushing, wetting the hair gradually, applying shampoo and conditioner, and drying it. Let's jump into the first step.
1. Remove your extensions with bond removal
Using an organic bond remover, tape-in extensions can be easily removed without any harsh chemicals. Always start from the nape of the neck and section out the lowest row of hair extensions.
After applying bond remover, wait a couple of minutes for it to seep into the extension bond before peeling it off slowly. Be careful that you are not pulling your hair to avoid hair loss. If it gets stuck, simply add more and repeat the process.
If you are not comfortable removing your own extensions, let's take a closer look at our 2 posts on How to remove glue in hair extensions at home and How to remove tape-in hair extensions by yourself.
Further reading: How to remove hair extensions at home?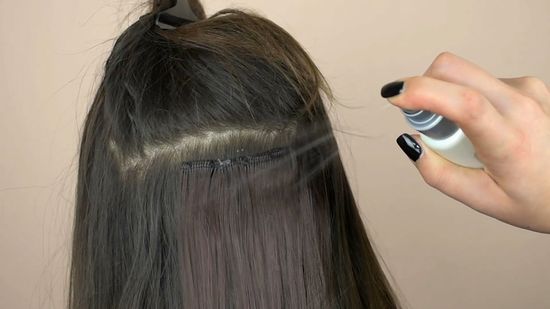 2. Brush through your extensions
As an essential part of the maintenance process for hair extensions, always brush through the hair to remove tangles before washing. This will not only make them easier to wash but also keep them in good condition.
Hold the extension bond firmly and brush from top to bottom without pulling too hard on the hair. Brush the hair just enough to make sure that there are no tangles and be careful not to apply a heavy hand.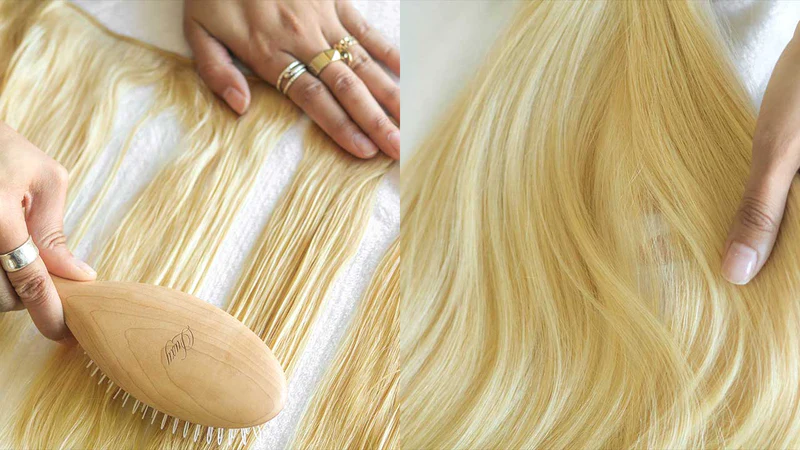 3. Wet the hair gradually
Wetting the hair all at once can create tangles and make it difficult to care for your extensions in the long run. Adding water gradually will therefore ensure that the hair does not get tangled while washing.
Brushing the hair gently as you add water is also an effective way to prevent tangles from being created.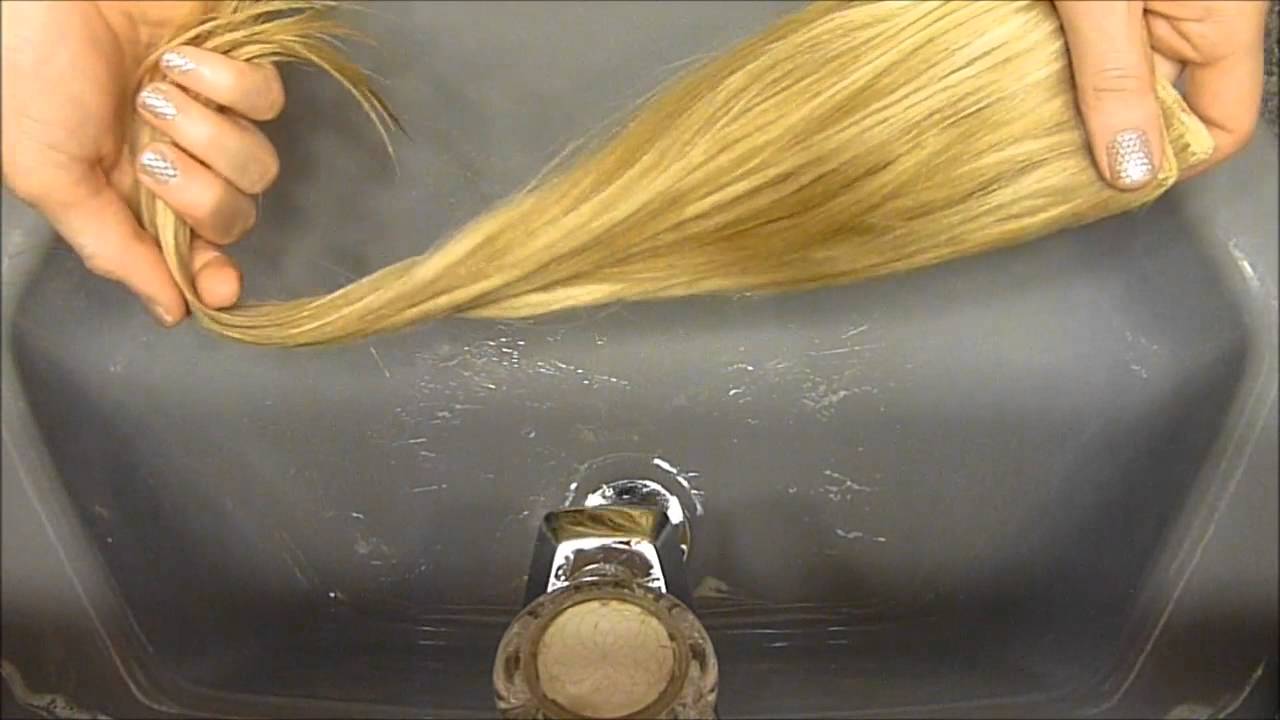 4. Apply shampoo and conditioner to tape in extensions 
Use shampoo that is appropriate for your extensions and make sure to wash it off thoroughly before using conditioner, only applying mid-shaft down. Make sure that you are handling your extensions carefully throughout this process.
Using a leave-in conditioner is also recommended to keep the moisture in hair extensions since they cannot produce natural oils.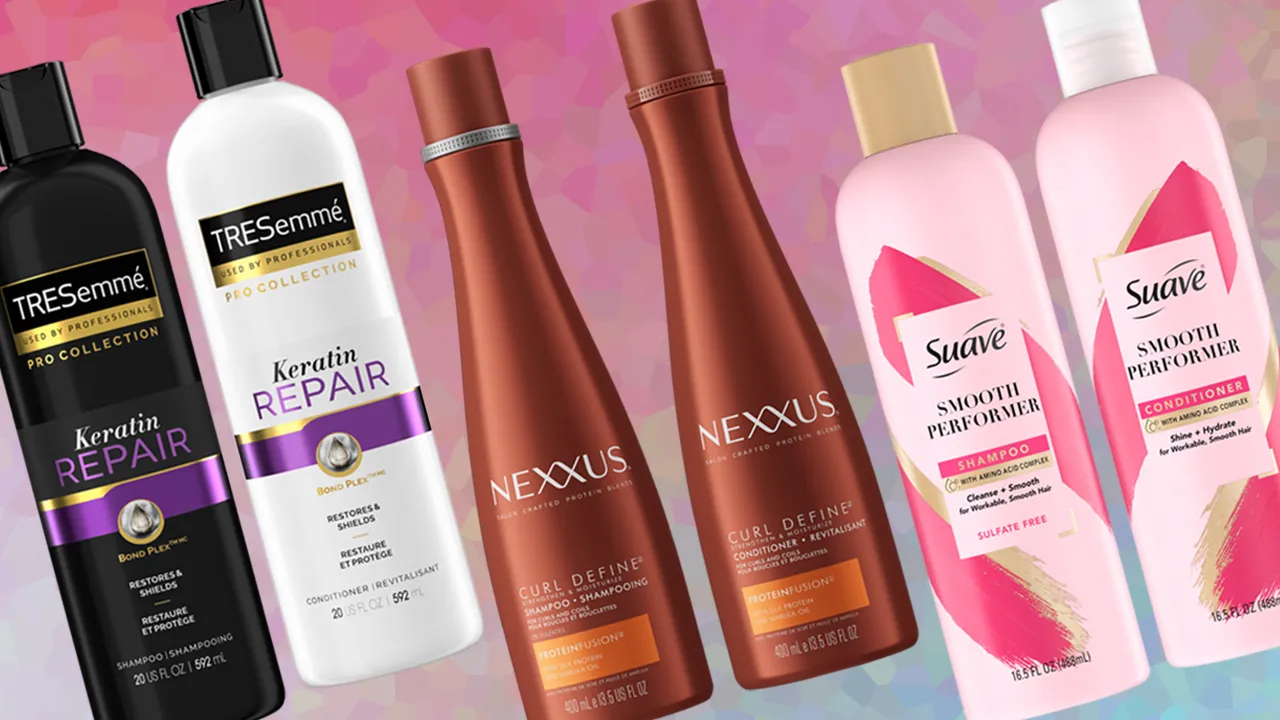 5. Use a towel to dry
Wrap the hair in a towel and apply some gentle pressure to absorb the water, once again working from the top to the bottom of the shaft. Avoid rubbing the towel into the hair, as this can create tangles and cause damage.
Tips for caring for tape in hair extensions
These tips will keep their tape-in extensions beautiful and in the best condition. Let's jump into the 9 secret tips!
Do not rub the hair when it's wet, it will make the hair tangled and damaged.

Never comb through tape-in hair extensions while they are wet! Hair must be about 60–75% dry before you can brush and style it.

The best way to dry hair extensions is to let them dry naturally. The dryer and heat will make the hair more dry and lifeless.

Using argan oil can help to keep your extensions feeling soft and prevent split ends. It is recommended to apply it to dry hair every night before going to bed.

To keep your hair extensions from getting tangled up when you wake up in the morning, you can tie them loosely, give your hair a light plait, wrap your hair in a silk scarf, or flip your hair to the side.

You should not sleep while your hair is still wet, because the hair cuticle is still open when the hair is wet, which causes the hair to easily get tangled and break while you are sleeping.

Avoid using hair products that contain alcohol. These can dry out your extensions and eventually ruin them.

It is highly recommended that you do not swim with hair extensions. The chlorine from pools, as well as salt water, can cause discoloration and fall out over time.

The time for your hair growth is about 2-3 months on average. When the hair roots are long, you will have to go to the salon to strengthen the tape.
Final thoughts
That wraps this article up! We hope you found the method you were looking for and will wash tape-in hair extensions as a piece of cake.
Besides, in case you don't have much time to remove extensions, check out our previous post about how to wash hair with tape-in extensions.
If you are looking for shiny, voluminous, and durable tape-in hair extensions, Jenhair Vietnam is on your nice-to-have list. We are always available to listen to your needs. Please don't hesitate to contact us here.