Hair extensions may be the answer if you want a quick and healthy way to change the look of your hair. Many experts advise that we should use hair extensions with 12 inch length, it is not too short hair extensions so we can apply it to any event or activities. 
Let Jen Hair help you see the real effect of 12 inch hair extensions before and after and then you will have the right decision.
Related posts:
8 Inch hair extensions before and after
What do 12 inch hair extensions look like?
The 12 inch hair extension is one of the most popular hair extensions as it allows for a wide range of styling options. Before being measured, 12-inch hair extensions are stretched and straightened to their full length of 12 inches.
Keep in mind that 12-inch hair extensions are either shoulder-length or mid-length. Straight 12-inch hair extensions are recommended for a more natural appearance. If you prefer curly or wavy 12-inch hair extensions, they may appear shorter but still 12 inches in length.
12 Inch hair extensions: The characteristics
A 12 inch hair extension is unquestionably 12 inches long. If you are unfamiliar with this unit of length, you can convert it into a variety of other measurements to better illustrate the length. We will give you the equivalent length of 12 inches in the following measurements: feet and centimeters.
1 foot = 12 inch
30.48 cm = 12 inch
Your hair will be a little longer than shoulder length at 12 inches. It should touch your shoulders or reach the top of your back. This is an excellent option for anyone who prefers a medium-length haircut. 
Lots of people prefer to discuss the weight of each hair bundle. For your information, one bundle is a hair weft. Furthermore, the weight of each unit of hair will vary depending on the regulations of each supplier.
12 inch hair extension: Before and After
Have you ever wondered how celebs achieve their bouncy red carpet hairstyles? The lustrous, voluminous mane is most likely the result of hair extensions. As you apply the hair extensions, you may notice an immediate transformation in your appearance. Have you ever wondered about the before-after effect of 12 inch hair extensions? Here we will offer some stunning examples for you.
12 Inch clip in hair extensions
You'll see how simple it is to transform your hair into long, voluminous locks in just minutes, with no hair damage. That sounds lovely, doesn't it? There is no commitment with clip in hair extensions, as there is with other types of hair extensions that are taped, bonded, or glued to the hair. You can flip the upper parts of your hair, then clip them in and out whenever you want, transitioning from short to long hair whenever you want.
12 Inch halo hair extensions
The 12 inch halo hair extension provides you with fuller, longer, thicker hair with minimal effort. It is even better as no clips, glue, or damage are required. Halo extensions are the least invasive to the roots of your hair. 
A halo of translucent wire surrounds the crown of the head. The hair is contained in the bottom half, while the top half stays bare, allowing it to be easily disguised beneath your own hair. Because it is not attached to any stands, there is less weight tugging on your natural locks, and it is quite simple to install on your own.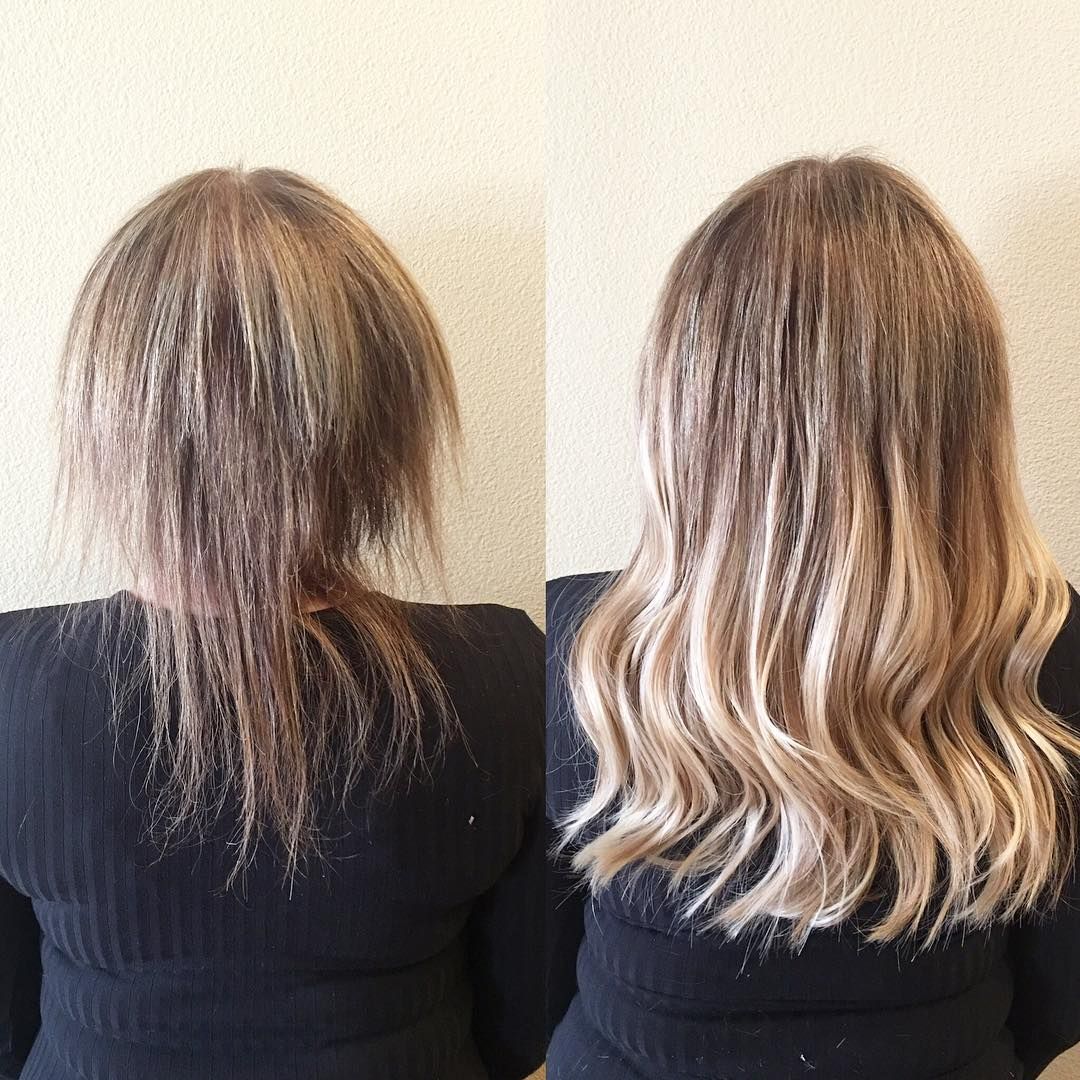 12 Inch tape-in hair extensions
12-inch tape-in hair extensions have invisible and lightweight tape adhesive tabs that are simple to install, remove and reapply. The most efficient and effortless technique for putting semi-permanent hair extensions is with these 12-inch tape-in hair extensions. They are so thin and virtually undetectable! 
To apply, you'll need to section off the top of your hair first. Then, one by one, tape in the extensions. You must exercise caution while wearing the extensions because they are prone to tangling.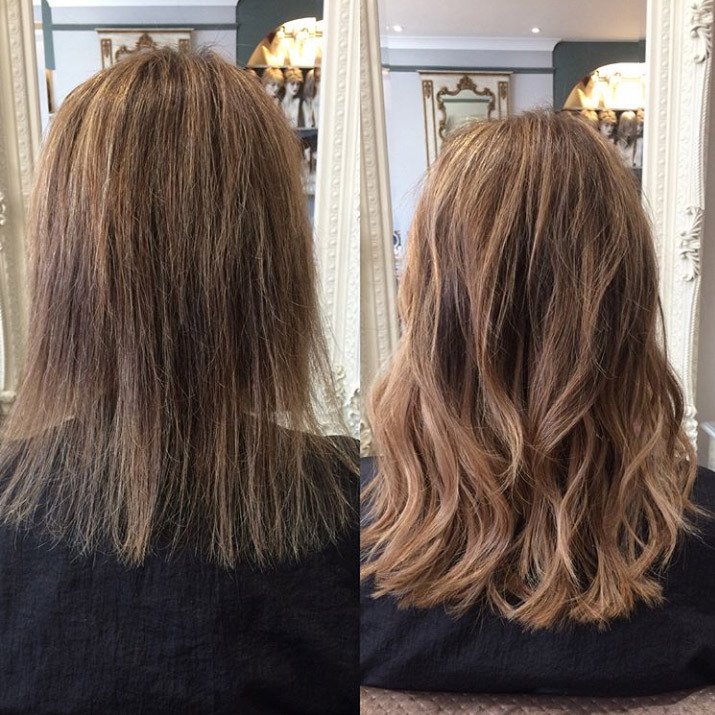 12 Inch sew-in hair extensions
To apply 12 inch sew-in hair extensions, first make a cornrow on both sides of your head, starting behind the ear. This cornrow is made horizontally towards the back of the head until the cornrows from both sides meet.
12 Inch sew-in extensions are sewn directly into the cornrow using the standard sewing method with a thread and needle. This means the hair extensions will instantly provide you with a fuller hair look.
Where to buy 12 inch hair extensions?
You're not alone if you're having problems finding hair extensions that match your color and hairstyle. Jen Hair can help you find your ideal match! Simply go to the website, select the tones you like, check to see if they match, and then get the 12-inch hair extensions in a variety of colors and styles. 
More hair does not always equate to more volume. In fact, putting too much hair on your head might cause it to rest flat against your scalp. Jenhair identified the perfect balance to help you attain the most natural-looking hair.  
Our brand offers 100% REMY human hair (the gold standard for quality of hair extensions), so you get comfort and quality at a great price. Contact us here or via our Instagram @jenhair_vietnam to order Jenhair 12 inch hair extensions, we will complete your order and deliver it right away. 
Final thoughts
Before – after effects of 12 inch hair extensions are obvious. They add rapid volume to your hair, making it look lively and thick. Each line of hair extensions has its own ways to apply. It will take just one second to magically transform your appearance. 
Now it's your turn to tell us what you think about 12 inch hair extensions. Please take a look at Jen hair products. For purchasing, email us or leave a comment below. Also, remember to explore the world of beautiful hair collections by checking out our website and Instagram.