If you want to look for a suitable and affordable source of hair, AliExpress is a great place to look for the best hair vendors. There is no doubt that they provide the highest level of quality,  at a reasonable price. Customers who buy from AliExpress can rely on timely and kind customer care help. This article will provide you with the top best AliExpress hair vendors don't skip to expand the business scale!
Related posts:
How to find good AliExpress hair vendors?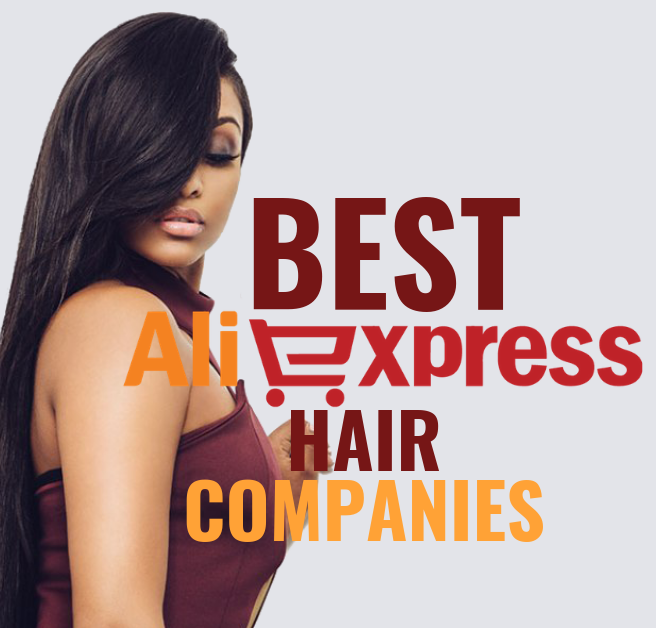 Are you looking for the best AliExpress hair vendor? There are different tips and tricks to find the best hair vendor with effective feedback.
Here are detailed steps to find the best hair vendor on AliExpress.
Step 1: Open your account on AliExpress and find a product you want to find. For instance, if you search for virgin hair vendors, write " virgin hair vendors".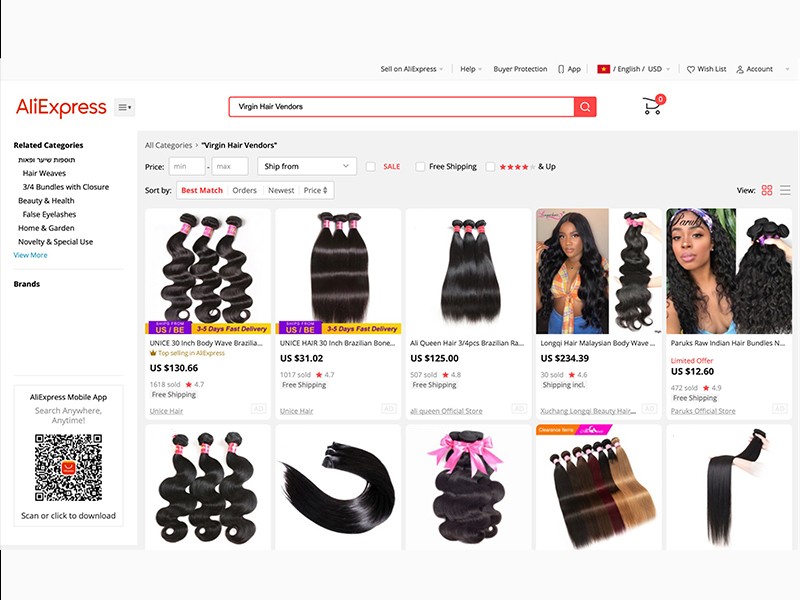 Step 2: You will be presented with a list of products that are currently available on the search products. You must use some quality supplier filters.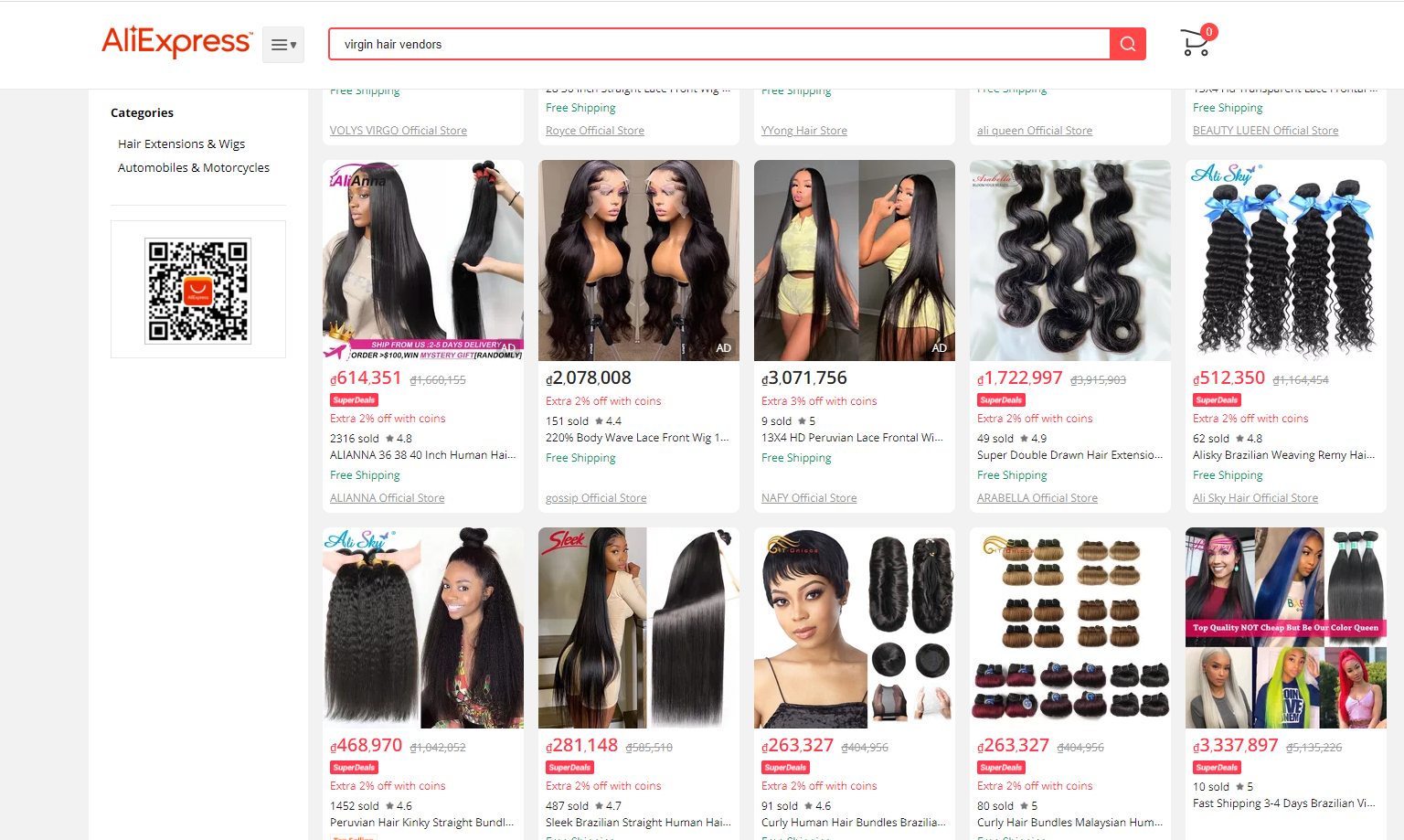 Step 3: Visit the Celebrity virgin hair Supplies company profile to learn about the number of transactions, customer feedback, and other hair vendors.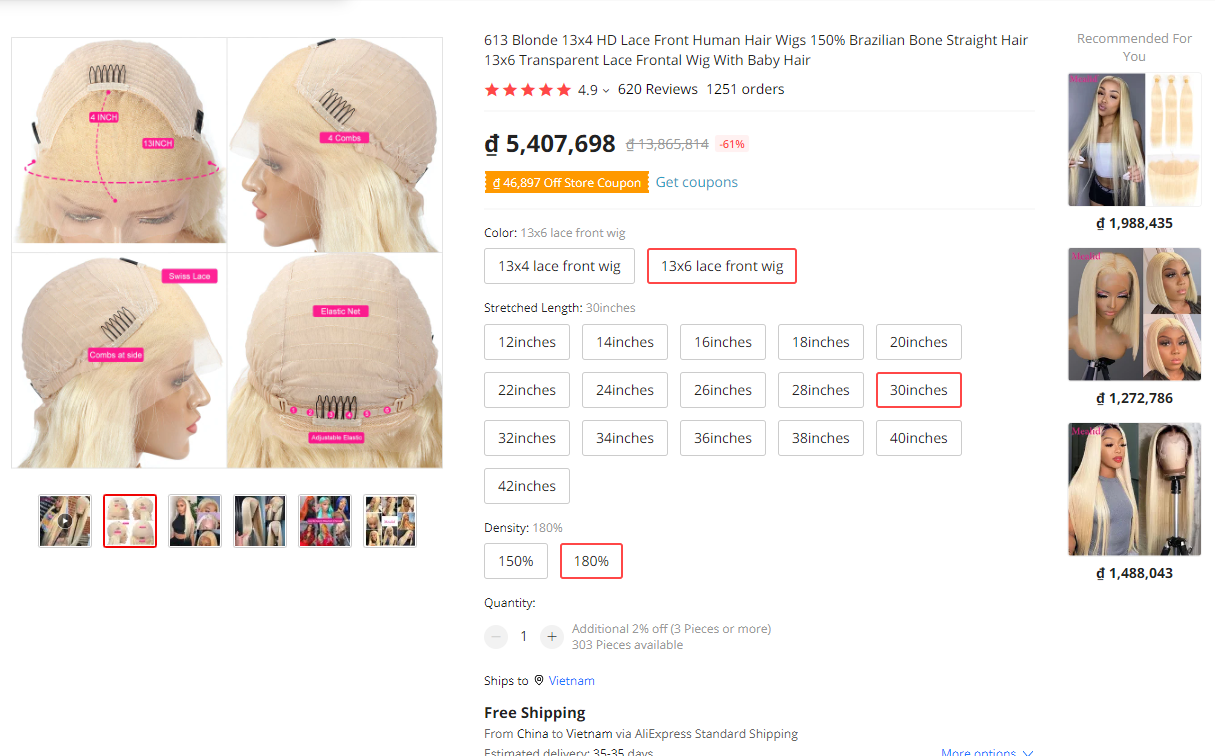 Step 4: Check the vendor's feedback. If mostly feedback is good, it shows the hair vendor is right. You can easily choose this particular vendor.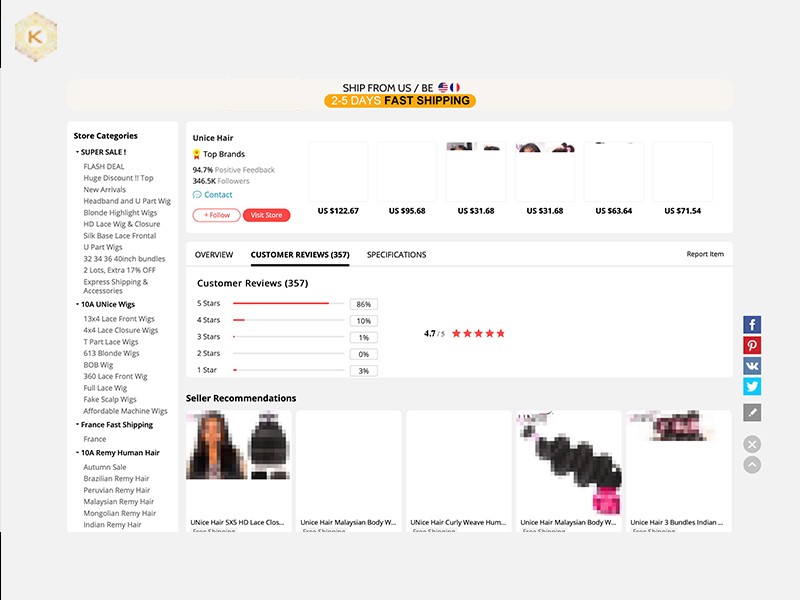 Step 5: You can talk about the agreement and ask questions about business and high-quality hair items with the top AliExpress hair vendors. It will give you more confidence and enable you to select reputable AliExpress suppliers.
Best AliExpress hair vendors: What signs?
To find the best AliExpress hair vendors, there are a range of signs such as: 
Can always provide high-quality products. Whether you are purchasing a small quantity or bulk hair, they can always provide you with the most affordable things to ensure your clients are happy. 

Enable to offer a vast variety of items as well as customized products. If you have a large order or a product that needs to meet unique customer requirements, a top-notch wholesale hair distributor should be prepared for you at any time.

Please make sure they can be reached right away in an emergency and that they deliver your order on time.

When choosing a hair vendor, look for someone who isn't just ready to take your orders but who can also serve as a supplier for your business partner to help you out when necessary.

Read for reviews for each hair vendor if you did a search. You will discover the benefits and drawbacks of working with the store you want to deal with. The more positive reviews there are, the more reputable the store will be, which indicates that many customers have faith in it.
The 7 best AliExpress hair vendors
In an effort to support clients in discovering the ideal hair match, we've put together a list of the top 07 hair sellers on AliExpress. Two factories who haven't joined AliExpress yet are still reachable, but only through their website. Prices and customer support from AliExpress's leading hair merchants can be trusted. These are the best AliExpress hair vendors 2023.
1. Queen Hair Factory – The best virgin hair vendor on AliExpress
Queen Hair has over 20 years of experience in the wholesale hair industry, and was one of the best hair vendors on AliExpress with high-quality hair at competitive prices. Customers who buy from Queen Hair can rely on timely and kind customer care help because Queen Hair is one of the top hair merchants on AliExpress.
The costs of Queen Hair's products are really affordable. We have low production expenses since we are close to raw supplies and labor who make low wages.

Queen Hair products can last up to five years with the right maintenance. We only utilize hair from healthy donors and have a long history of working in the hair industry, so quality is guaranteed.

There is a wide range of products available at Queen Hair. We may create a wide range of looks by changing the color or style of our hair. Because of the exceptional quality of our hair, styling won't damage it.
Check out  Queen Hair Factory here.
2. Jazz Star 
One of the best vendor to buy hair from on AliExpress is Jazz Star. You can easily buy hair products with competitive prices and choose the best dropshipping business. All products consist of hairstyles, hair wigs, and so on. It has more than 40.000 followers with 95.8% feedback.
More customers choose Jazz Star due to quality items in the store, different product categories and lower product prices.
Check out Jazz Star here.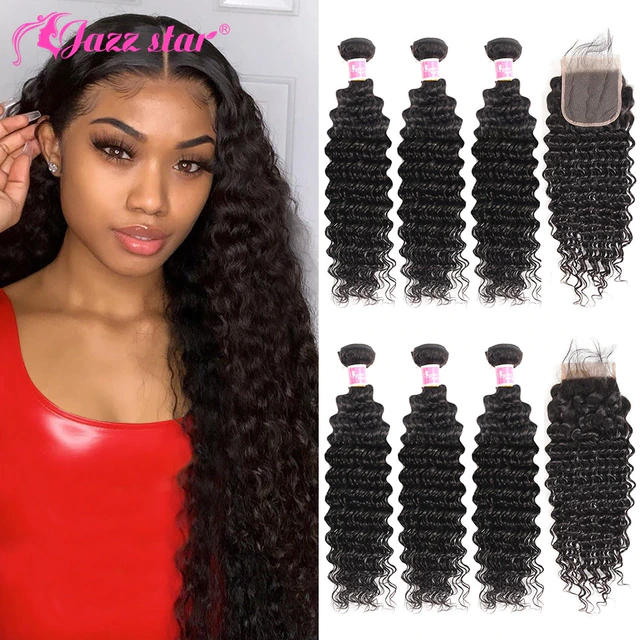 3. 5s Hair Vendor 
Despite being new, 5s Hair offers a large variety of unique and high-quality products from the greatest hair sellers on AliExpress. The manufacturing industry is trying to take notice of the 5S methodology. On AliExpress, you may find excellent hair sellers.
Suppliers of 100% Vietnamese Hair Extensions with a variety of hair kinds include 5S hair Vietnam. For instance, Real hair is used to create human lace wigs, human hair weaves, and human hair extensions.
Check out 5S Hair Vendor here.  

4. 1 Hair Stop 
Over a decade, 1 Hair Stop became the best hair vendor on AliExpress to receive millions of positive feedbacks from customers. Many hair distributors also prefer 1 Hair Stop's tape in and clip in hair as top AliExpress hair vendors.
The primary item: Beside clip-in and tape-in hair extensions, 1 Hair Stop's main product is remy Indian hair extensions in various styles.

This India wholesale hair dealer's primary product is permanent hair extensions, which can sell to the Indian and European hair markets.
extensions, which they sell primarily to the Indian and European hair markets.

The low cost of hair from the top Indian AliExpress hair vendor is quite advantageous to a hair wholesaler.
If you want to get Indian hair from the top seller on AliExpress for a fair price in the hair market, such as 1 Hair Stop, this is a fantastic place to go.
Check out 1 Hair Stop here.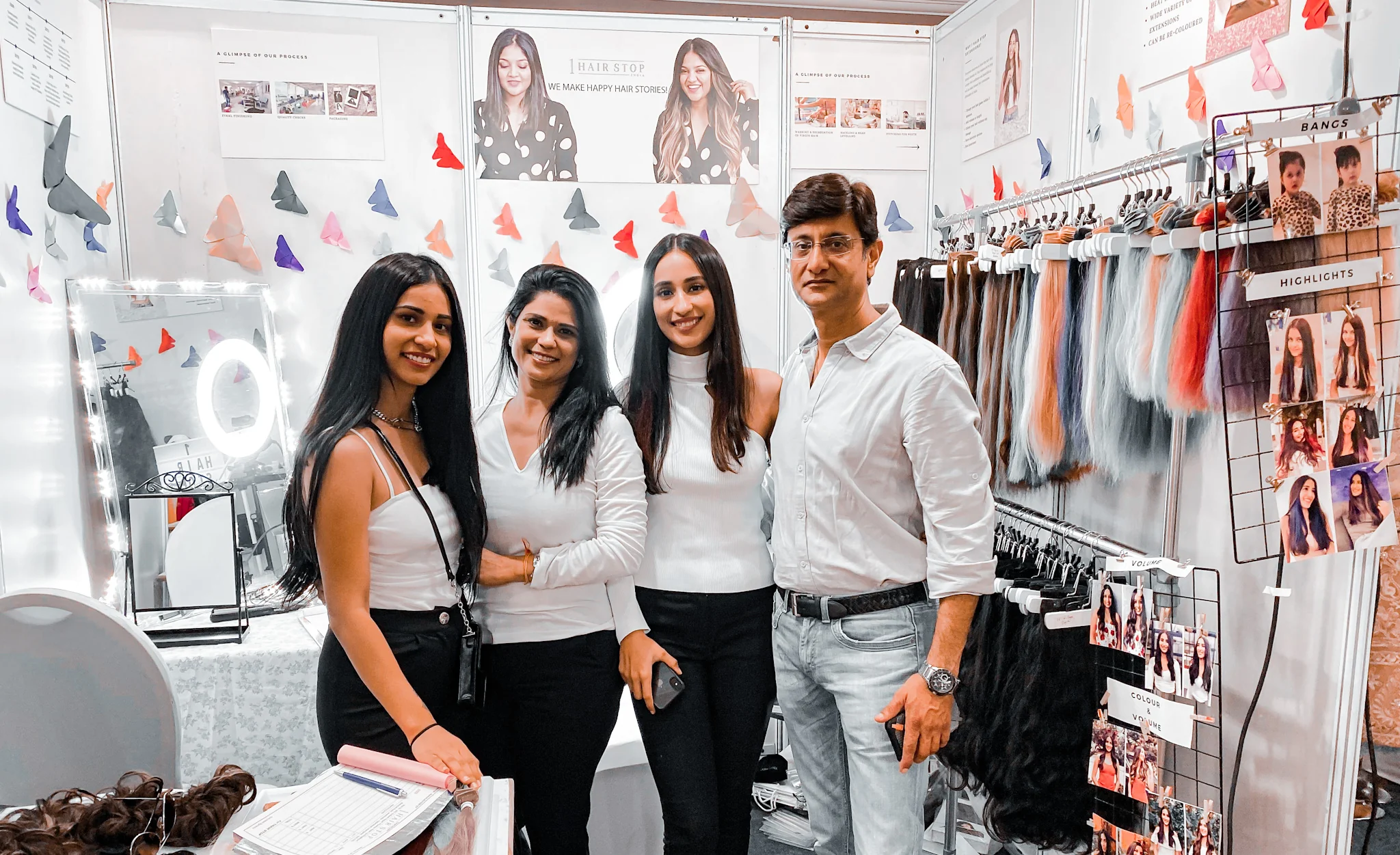 5. K-Hair factory 
One of the top hair sellers on AliExpress, K-Hair offers high-quality hair products. For more than 30 years, K-Hair has produced and exported hair. For the best hair, they supply a lot of salons, shops, wholesalers, and other companies throughout the world.
The K-Hair factory guarantees that all hair extensions supplied are of the highest quality. Our skilled workers collect 100% human hair from Vietnamese women and then process it.
Check out K – Hair here.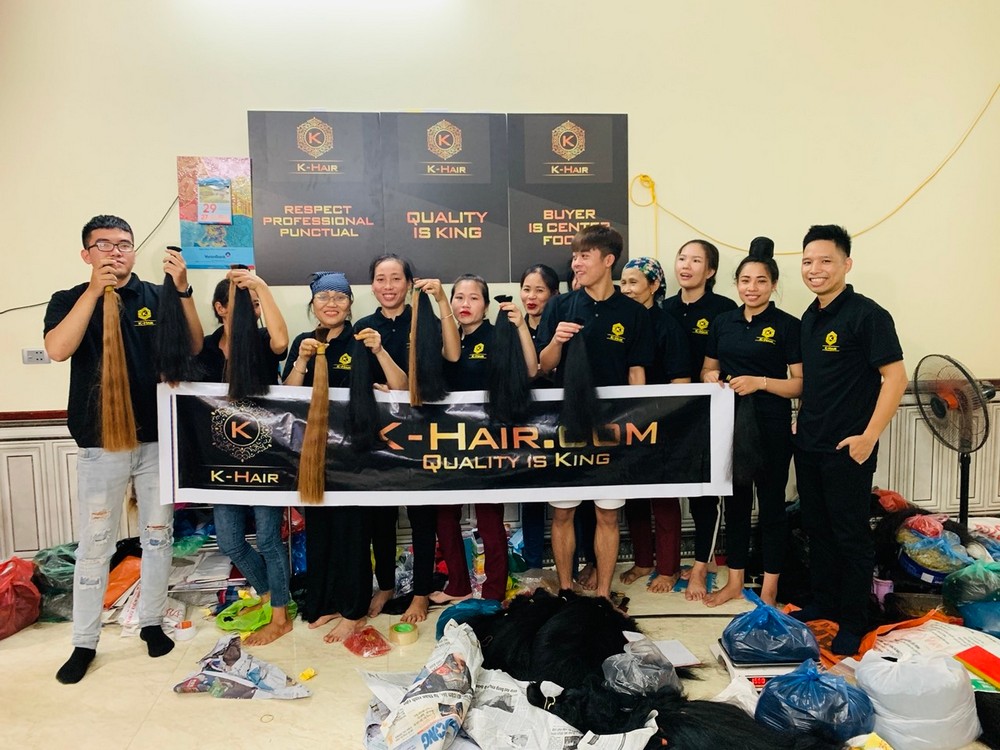 6. MyLike Hair – The best Brazilian hair vendors on AliExpress
MyLike Hair, one of China's top AliExpress hair sellers, is a dependable partner for your cosmetics company. They offer exceptional customer service in addition to offering salon owners and experts high-quality hair products and complete business solutions.
The primary item: The main types of hair that MyLike Hair mainly sells are Brazilian, Indian, and Peruvian hair.

The cost varies depending on where the hair is sourced. They provide a large selection of hair at different pricing rates.
Visit MyLike Hair if you're seeking Brazilian, Indian, or Peruvian hair extensions. MyLike Hair might only be allowed to use it for a short while.
Check out MyLike Hair here.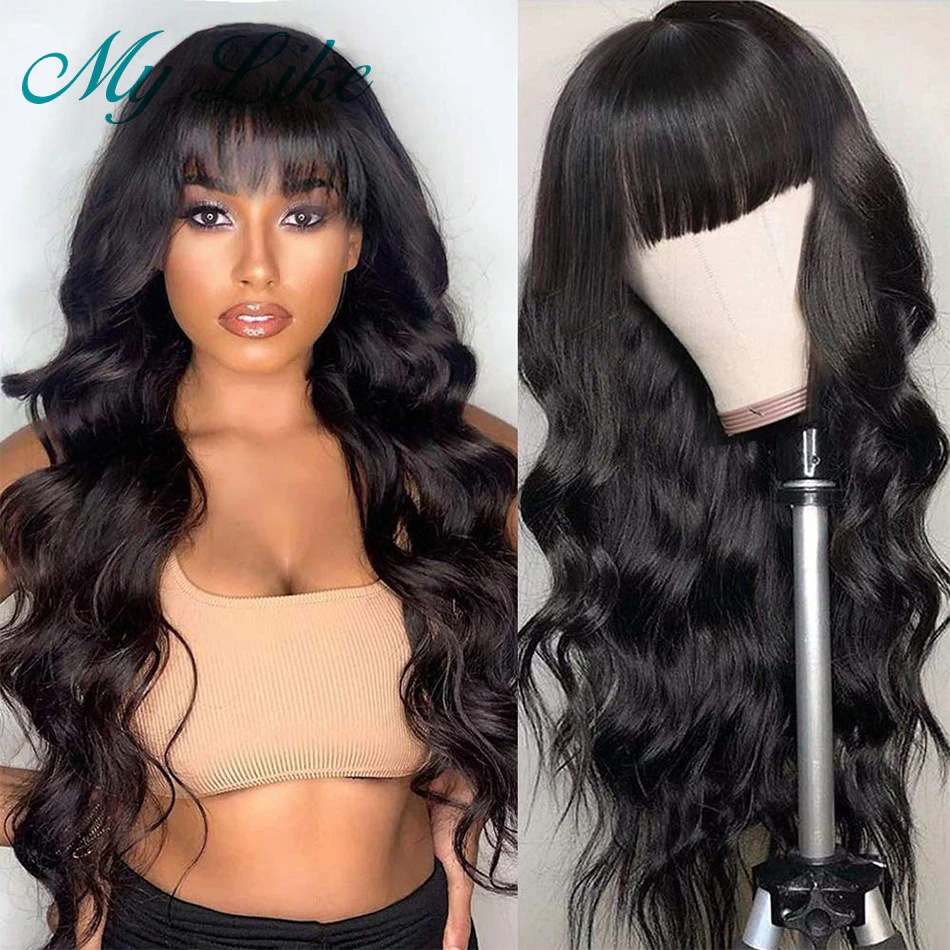 7. Unice hair 
Unice's goal is to offer its customers a large variety of high-quality, intelligently created items that will enable them to always feel and look at their AliExpress best.com hair sellers. They want to grow alongside their clients since their products will support them as they develop into self-assured trend-setters and fearless leaders.
The main items are hair weaves, virgin, closures, and wigs. To enable their customers to save money, Unice provides a variety of pricing alternatives, as well as several promotions and packages.
Check out Unice Hair Factory here.
What's the alternative for hair vendors on Aliexpress?
Besides looking for the best hair vendor on Alibaba, you can easily choose another suitable option. Particularly Jen Hair is a great choice for your hair business. 
Founded in 2017, Jen Hair has been estimated to be the most valuable experience in our business in the world. 
Until now, our hair has received positive feedback from customers in different countries such as Nigeria, Ghana, and Zambia,… and we continue to maintain strong business ties with some partners. This describes how good our products are, how professionally we work, and how we do everything we can to get the most reasonable price for our vendors.
Leading hair companies: Owning a thousand of square, Jen Hair has produced huge products with high-quality that provide millions tons per year. 

Giant factory: We own a 4000-square-meter Vietnamese hair factory in Ninh Binh province. We are proud that it is currently the most prominent hair factory in Vietnam.

Convenient shipping process: Furthermore, we have 10 sub-factories spread across northern Vietnam, 1 main warehouse in Hanoi, and 1 warehouse in Russia, which will make your shipping process faster and more convenient.

Flexible wholesale quantity: We can certainly meet your quantity requirements. We have a variety of hair types available, including bone straight hair, bulk hair, single drawn hair, double drawn hair, and so on. They are all made from raw natural hair.
With those assurances, it's easy to show why Jen Hair is one of Vietnam's leading companies.
Still considering? Get in touch with us through any of these channels now: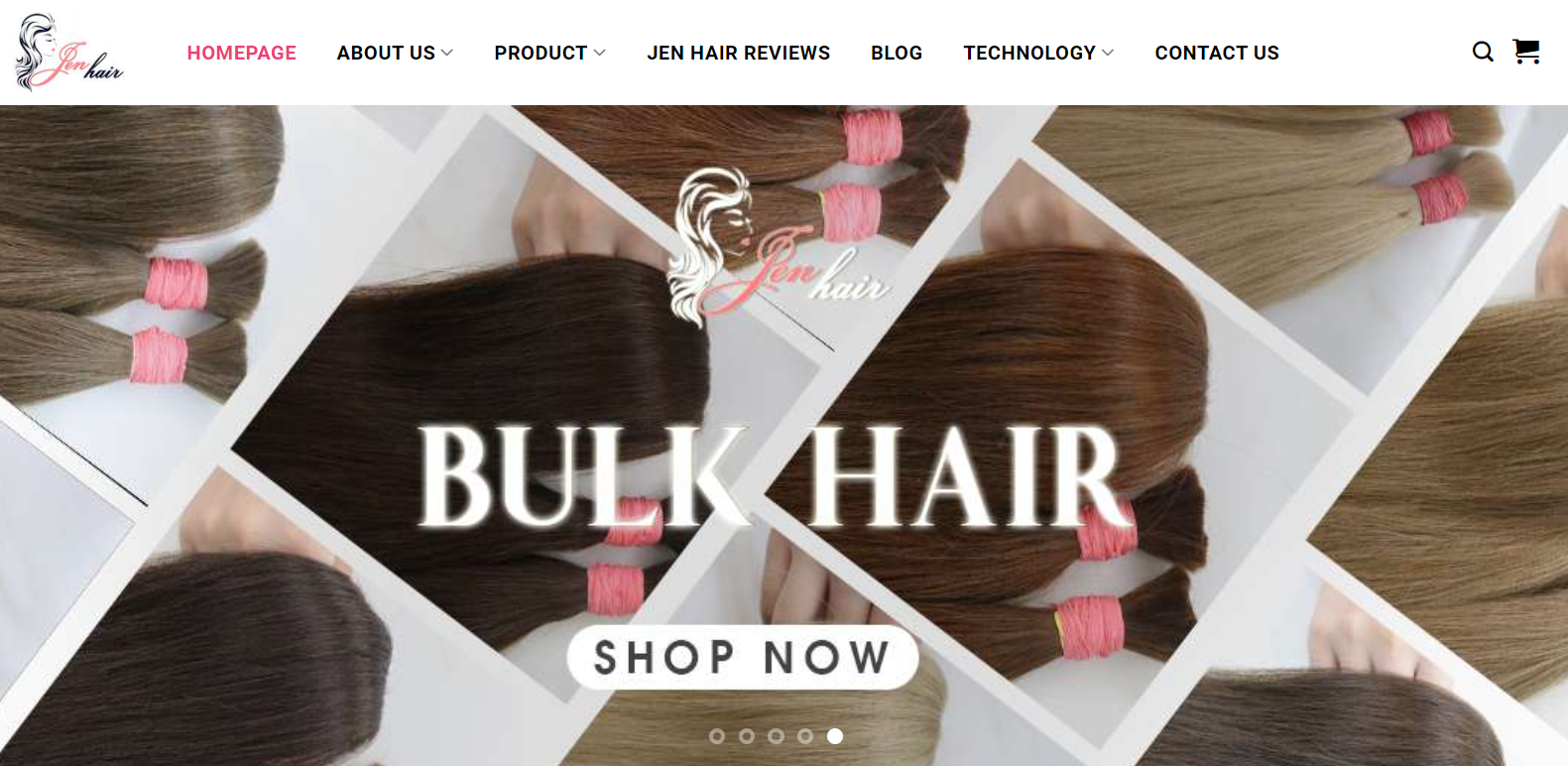 FAQs
1. Does AliExpress have good hair?
Yes. AliExpress hair vendors provide high-quality hair products, hair extensions, natural hair products or weaves products. Moreover, you can also buy from the hair sellers.   
2. Why is AliExpress hair so cheap?
The main reason for the cheap AliExpress hair vendors is because of the fact that they have cut out the middlemen. Instead of traveling to a store, you can get the hair straight from the suppliers. As a result, the price is greatly reduced, giving you as the consumer more value for your money.
3. Which Hair products can you find on AliExpress?
There are different available hair products at AliExpress like:
Lace wigs

Hair Care products

Synthetic wigs

Natural beauty hair

Pre-colored hair

Hair extensions

Soft
These are the most frequently purchased categories on AliExpress for human hair wigs.
4. Can you return hair on AliExpress?
After getting the item you ordered, you have 15 days to return it. As long as the hair is in the original packaging and in flawless shape, you won't have to give a justification for the return. As long as they are eligible, returns are free, and you'll get your money back using the same payment method you used to make the purchase.
5. Is AliExpress the same as Alibaba?
Both platforms are well-known ecommerce sites that can serve millions of customers in the world. Both sites are still owned by the Alibaba group, and they function similarly. Alibaba is a better option if you want to source your own products. If you simply want to buy something, AliExpress has plenty of ready-to-use options, especially you can purchase the best hair vendors on Alibaba. Each item or product has a competitive price with high-quality.  
Final thoughts
Finding AliExpress hair vendors is a good choice to find high-quality products. Please take a clear look at the company profile, request samples and check them clearly to make sure those products meet your demand.
Especially if you are not sure about the criterion to judge, JenHair would be your answer. With more than ten years in Hair industry and thousands of customers around the world, we are the best hair supply company in Vietnam. Contact us now to find the right product!