Hair extensions are now one of hottest trends among women since they allow anyone to add volume and/or length to their hair. Although there are endless options for hair extensions in the market nowadays, clip-in hair extensions appear to be the top choice for hairdo lovers as the most convenient and welcoming option. 
Creating your ideal look in a matter of seconds, easy to install and take out, while also saving time and money, is something that everyone enjoys about clip-in extensions. However, everyone understands that the key to achieving the perfect look with extensions is to make sure to conceal them. Therefore, hairstyles with clip in extension can get tricky, but Jen Hair is here to help! Here are five simple hairstyles with clip in extensions you can try. 
Related post: How to style your hair with clip in extensions?
1. Ponytail style with clip in extensions
One hairstyle you can always rely on to get you through a night out, workplace, or workout is the humble ponytail. Ponytail is a hairstyle in which the hair is gathered together and banded, usually at the back of the head, to resemble the tail of a pony. They're simple enough to do, but they're one of the best ways to add some extra interest to hair with little effort. This is a case in point of "less is more".  
If you want to make a ponytail with clip-in hair extensions, follow the steps below:
Begin by separating a small ponytail at the crown of your head. This will be the secure base of your ponytail, so pick the ideal spot for the height you desire.

Clip in as many hair extension wefts as you need around the bobble of your little ponytail for volume.

Gather the rest of your hair into a high ponytail, completely covering the initial ponytail. Use a hair tie to secure the ponytail and smooth away any flyaways.

In addition, for a more attractive result, you can use a strand of hair and wrap it around the base of your ponytail to hide the elastic bands.
2. Buns style with clip in extensions
A bun is a type of hairstyle wherein the hair is pulled back from the face, twisted or plaited, and wrapped in a circular coil around itself, often on the back of the head or neck. And it is no exaggeration to say that women all love buns. A little casual, a little sexy, but more importantly it's great for hiding bad hair days. Moreover, the best thing about a bun is that you can do so much with it. You can wear a sloppy high bun, a low ballerina bun, or the sleek bun as your go-to party hairdo.
Here are simple steps to achieve a high bun with clip-in extensions:
Clip in your hair extensions in the position that you want your bun to be. It is critical that all pieces are clipped together tightly and in the precise position. This will ensure that all wefts and your clip-in will be hidden.

Use a comb to brush through any knots or tangles 

Pull your hair back into a ponytail. Depending on whether you want a high or low bun, you can put the bun in the spot where you want your bun to sit.

Take a firm grip on the ponytail then twist and wrap it around to form a big messy bun.

Use hair grins to secure your bun in place and you are done!
3. Braid style with clip in extensions
Besides ponytail and buns, many women refer to braids as their favorite hairstyle. A braid is a flat, three-stranded design formed by interlacing one or more strands of hair. Braids have been popular for centuries and will never go out of style. Not only because it is a convenient and super stylish hairstyle, but it also serves as a protective style that will assist your natural hair grow faster. 
Jen Hair is pleased to guide you simple step to braiding your clip in hair extensions as follows:
Place your clips wherever you the braid will be. For example, if you want your braid on the left side, stack all of your clips on this side. 

Bring all of your hair over one shoulder to the front. Brush your hair to create a smooth and knot-free base.

Separate your hair into three strands: left, center, and right.

Cross the left part over the middle one. Then cross the right strand over the new middle strand. 

Continue to cross and alternate all the way down

Use a small, clear elastic to secure your braid.
4. Half-up top knot style with clip in extensions
A half-up, half-down bun is a classic hairdo favored by numerous women. You will love this hairstyle as it adds some variety and excitement to your hair extensions. Leaving a section of your hair down allows you to show off your magnificent tresses, while pulling the top half up keeps your hair out of your face so you can enjoy the day without worry. 
To help you make this popular style, we've created a guide to how to do a half up half down top knot in just a few easy step:
Clip in your hair extensions

Section the front of your hair back into a triangular shape along the top of your head, taking an equal amount from both sides. Use a hair elastic to secure a little ponytail at the top of your head

Twist and coil your ponytail around the bobble to form a half-up, half-down top knot near to your head, and keep it in place with hair grips.

You can spice up your look with highlighted clip-in extensions and some loose curls at the ends.
5. Wavy style with clip in extensions
Besides having regular straight hair, many women now find curly and wavy hairstyles to be attractive. The benefit of waves is that they lend texture and character to almost any hairstyle. Adding waves to hair extensions will give you an instant glamor appearance without taking loads of effort.
Follow these following guides for a natural wavy hair extensions: 
Apply a heat protectant to protect your hair and hair extensions before curling

Curl your hair extensions in loose, natural waves across both sides of your head using a curling wand

Spray your curly hair with hairspray to add texture and prevent them from falling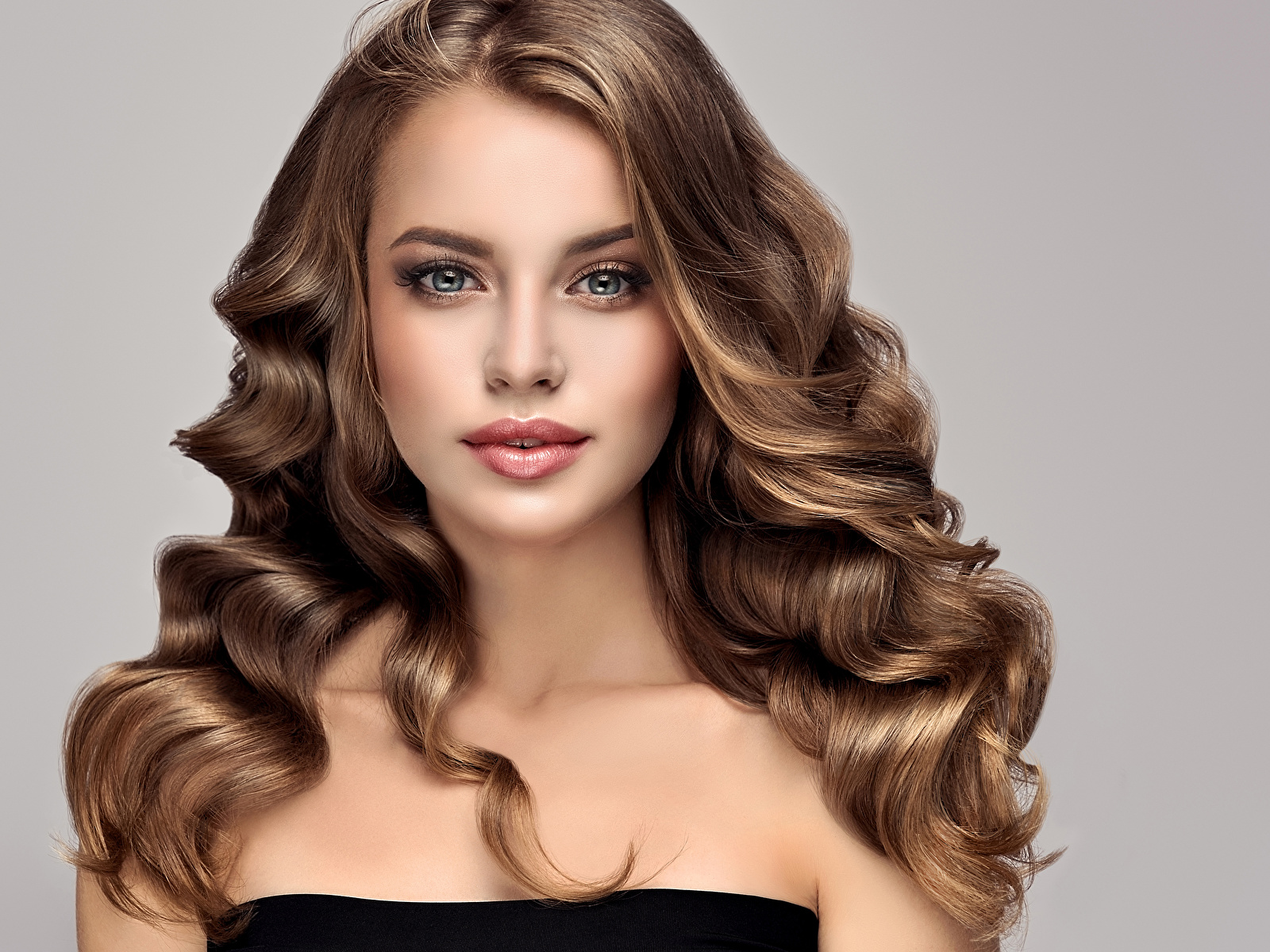 Final thoughts
Clip in hair extensions will not prevent you from achieving stylish and classic hairstyles. Start styling your hair with above five simple hairstyles with clip in extensions to hide your hair wefts and improve your appearance without much effort. These new hairstyles can help you to be more creative with your look and add more versatility to your appearance. 
However, in order to achieve a natural look, it is important to purchase the greatest hair extensions that suit your outfit and your make up. If you are looking for a reliable store to buy high-quality clip-in hair extensions, shop at Jen Hair! Our clip in hair extensions are available in a variety of colors, lengths, and textures. Check out of our shop right now to see what we have in store for you! 
You may also like: