Styling extensions is something that many extension users love, especially since many people like to experiment with different hairstyles. But how to style hair extensions to look natural without being detected that you have hair extensions and also without affecting your hair extensions?
Please see the following article by Jen Hair with specific instructions on this issue, we will give you the most accurate look on how to style hair extensions to look natural.
How to style hair extensions to look natural? The dos
1. Trim or layer your extensions
Although cutting off the hair you have purchased may seem wasteful, it is important to achieve a natural look that can be indistinguishable from real hair and extensions. First, take a small section of hair on your finger. Then, grab the scissors and start cutting your hair in layers. The important thing that beginners must keep in mind is to keep the scissors open while moving them to cut hair. If you are confused, get professional help as the confusion can cause errors and damage the extension.
2. Curling hair extensions by using a suitable temperature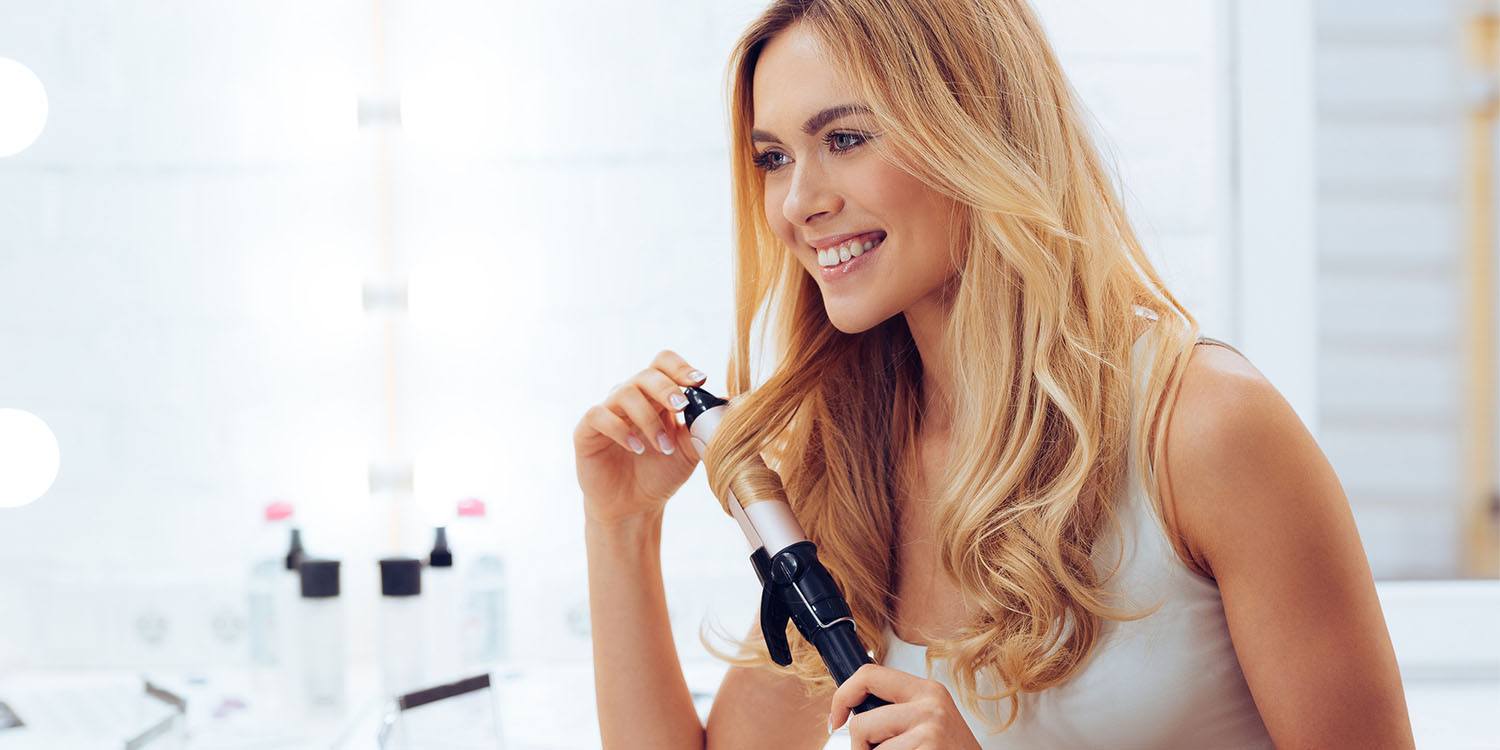 While extensions look great when left straight, wavy or curly styles can look more natural to help mask the split between your natural hair and hair extensions. It's simple, just wrap a curl around the curling iron – irregular curls look more natural so you should have curls that are medium to large. All curling should only be done with a curling iron at a maximum temperature of 180 degrees Celsius. 
Note: This temperature does not apply to synthetic hair, to synthetic hair extensions that can be styled at temperatures only up to 120 degrees Celsius. If possible, synthetic hair should not be styled with a curling iron
3. Put your hair extensions upside down if you are wearing a ponytail 
Hair extensions are great and natural for loose and natural ponytails, but we recommend clipping them upside down to avoid bumping the wefts when you tie them up. Instead, reverse the wefts to make sure they lie flat as you pull your hair up into a ponytail and remain undetected, which will also give the extension both a styled and natural look. This hack will also allow you to create beautiful styles. You can even add more details to it, such as curling the ends of your hair or simply tying up a messy, natural ponytail.
How to style hair extensions to look natural? The don'ts
1. Do not style by dyeing or bleaching synthetic hair
Experts advise against dyeing your hair artificially because it has been treated with chemicals and will generally not withstand the dyeing process. Synthetic wigs are made from materials like nylon or polyester, which means they won't react to dyes in the same way as human hair.
The ammonia and bleach used in the dye will only destroy the texture and material of hair extensions and damage them irreparably. If you are tired of your hair extension color and want to bleach or dye your extensions, it's much better and simpler to buy remy hair from us.
2. Style your hair in a bun when you go to sleep
While a bed bun can help you maintain your blowout, it can also have some serious consequences. It is important to always let your hair loose without straining it while sleeping. A bun that stays in place can create tangles and pull hair while sleeping. Rolling during sleep can cause friction and pull at the hairline.
Recommendations: How to sleep with your extensions the right way?
3. Wearing too many extensions 
Although you may want to give your hair a lot of volume to make it style in a natural way, adding too many extensions is not the way to go. Adding too many hair extensions will lead to a host of problems.
Too many extensions will weigh on your natural hair and cause pain, even hair loss and many other consequences. Besides the pain and maintenance, adding too many extensions will cost you more money than necessary.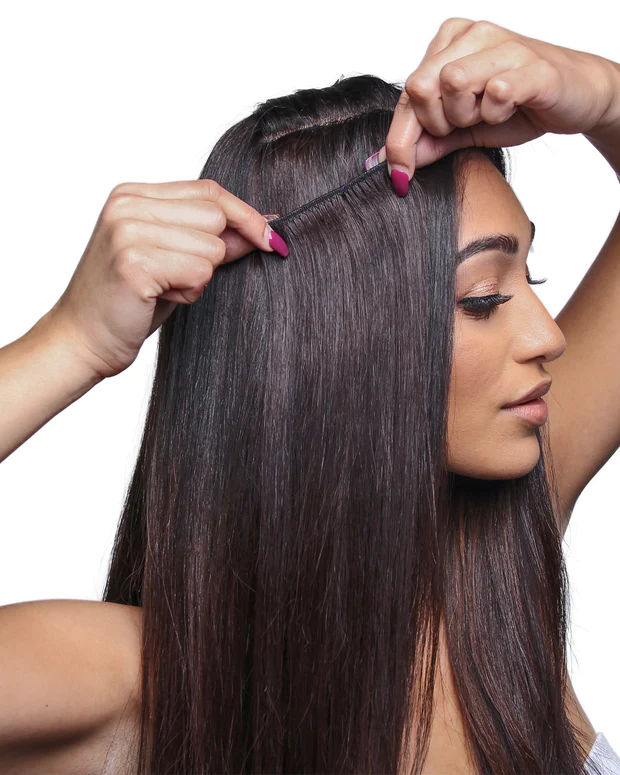 4. Tie extension too high
The extension if installed properly will be difficult to recognize but in some cases, it can. This happens when the hair extensions are placed too high on the head and there is not enough hair to cover.
To avoid this, always part enough hair at the top of your head to cover the "root" of the extension. Also, think about what hairstyles you'll want to wear with your extensions. If your preferred style is a half ponytail, make sure your extensions stay covered when you pull up your bun.
Final thoughts
Hoping for the post: How to style hair extensions to look natural? The dos and don'ts have helped you gain more knowledge in creating natural hairstyles without causing negative effects on your extensions.
If you have more new ideas please leave a comment below and share with us. Also, Don't forget to follow our blog to get the earliest notification of our useful and valuable articles.