These days, you can actually do a lot of cool hairstyles for hair extensions you never would have been able to do with your own natural hair. Indeed, hair extensions can provide everything you need to achieve your dream hairstyles and even allow you to experiment with new hair colors (To do this, you should follow this post: How to dye your hair extensions).
In this article, you will find a collection of 8 incredible hairstyles for hair extensions that have been popular this year, so that you can have some ideas that you can try out at your next hair salon visit. Let's read on!
Related post: How to style your hair extensions to look natural?
8 Incredible hairstyles for hair extensions this 2023
1. Straight, sleek and shiny style
These days, straight, sleek and shiny hair (which is usually seen in the 90s) is in vogue again. Many fashion models, celebrities or famous singers have worn this hairstyle because of the simplicity and super charm it brings.
Since getting and keeping straight hair takes so much time and effort, this type of hairstyles for hair extensions is super popular. It is also helpful for those whose hair is naturally too fine or too curly to try this style without resorting to extensions.
2. Half up – Half down style
If you are looking for hairstyles for hair extensions, half-up half-down could be the right choice as it perfectly blends casual and chic without the effort like a full ponytail. To make the other half more buoyant and sleek, you can use curly hair extensions to add more volume in.
The versatility of this cut makes it a fan favorite, and it works just as well for the classroom as it does for the office or a night out on the town. With this set, you have the option of wearing either the ponytail extensions or the clip-in wefts alone, or both at once, saving your natural hair from potential damage. Further reading: 3 Least damaging hair extensions you should know
3. Low-looped bun style
If you've ever dreamed of looking like "that girl" – who always has a cozy, artistic and casual, chic look with ease – then the low bun is your perfect hairstyle for hair extensions.
As an added bonus, buns also help keep hair out of the way, both of the face and the back. Tangled buns, as worn by Hailey Bieber for her wedding, are a casual yet chic hairstyle that goes well with no or minimal makeup.
4. Layered hair style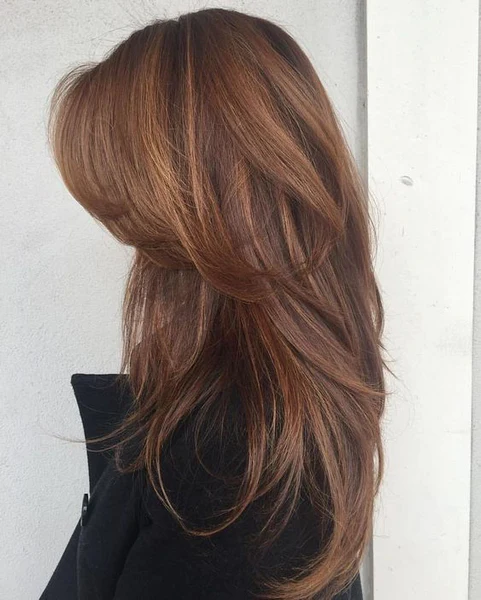 Layered hair is an amazing hairstyle for hair extensions. In the past few years, it has always been very hot. This cut is a hit among females because it manages to look both fresh and chic!
Because of its layered construction, layered hair provides natural visuals yet increases volume. Almost any face shape can benefit from the use of layers: 
Thinner round faces can be achieved with long layers or short layers that add height to the crown.

Square jawlines and foreheads can be rounded out with layers that are softer and more round. 

Diamond-shaped faces can benefit from layers that draw attention to the cheekbones. 

Longer layers that emphasize the chin work well with heart-shaped faces.
Interesting fact: Adding layers to your hair makes the extensions less obvious because they blend in more with your natural hair.
5. Ombre colored hair style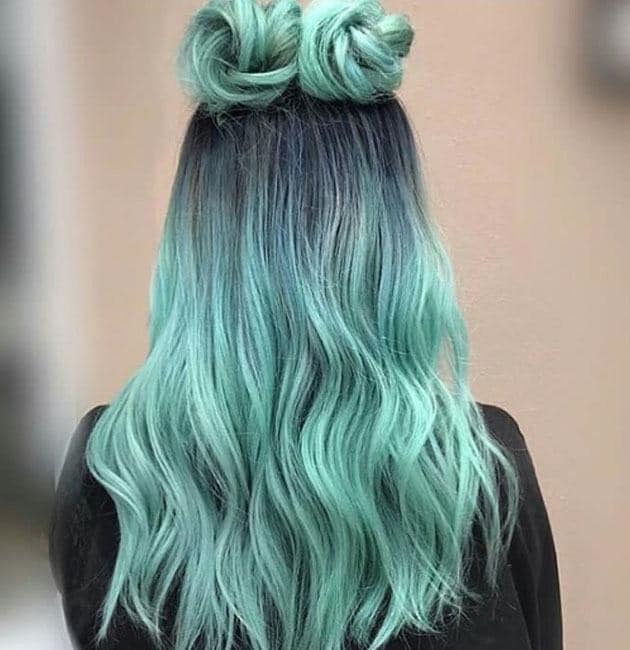 Although the ombre hair trend has been around for a while, it shows no signs of dying out! The fancy ombre dyed hairstyle gives you a striking and attractive beauty that is distinct from the typical dyed hairstyle.
Make fancy color transitions using your own unique color combinations. Choose one of the ombre hair dye colors to refresh your look if you're tired of using the same old dyes.
One of the great benefits of trying different hairstyles for hair extensions is that you are no longer worrying about damaging your hair like dyeing or bleaching. Moreover, you can try different colors without spending a lot of money on hairdressing and hair care.
6. Beach waves style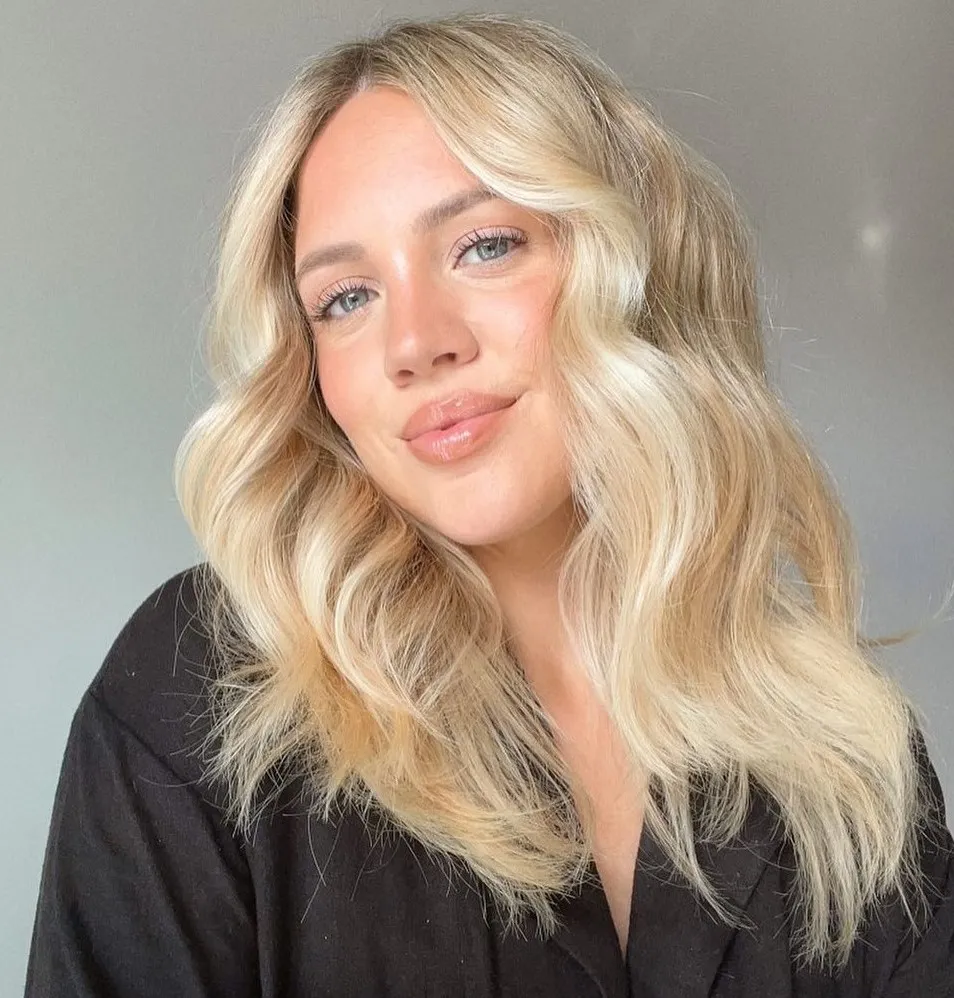 If you are trying to find a hairstyle for your hair extensions, beach waves is a really nice suggestion. It is described as the perfect balance between curls and straight hair, which works for almost every hair length and type of situation, from a presentation at work to a night out… 
Moreover, this hairstyle adds volume and movement to your hair, with the front pieces drawing attention up to your eyes and accentuating your cheekbones.
7. The retro ponytail style
Honestly, when Bella and Gigi Hadid first forayed into modeling they were trendsetters, especially when it turned into hairstyles for hair extensions, they have inspired many stylish people as well. short or long, light or dark, up or down, Bella could rock any style, but it looks like she's specifically chosen one that works for her: the retro pony.
When wearing this hairstyle, you can both look luxurious and at the same time become gentle and have a highlight at any event. People often use pony extensions to have a satisfactory length and thickness.
8. French-braided pigtails style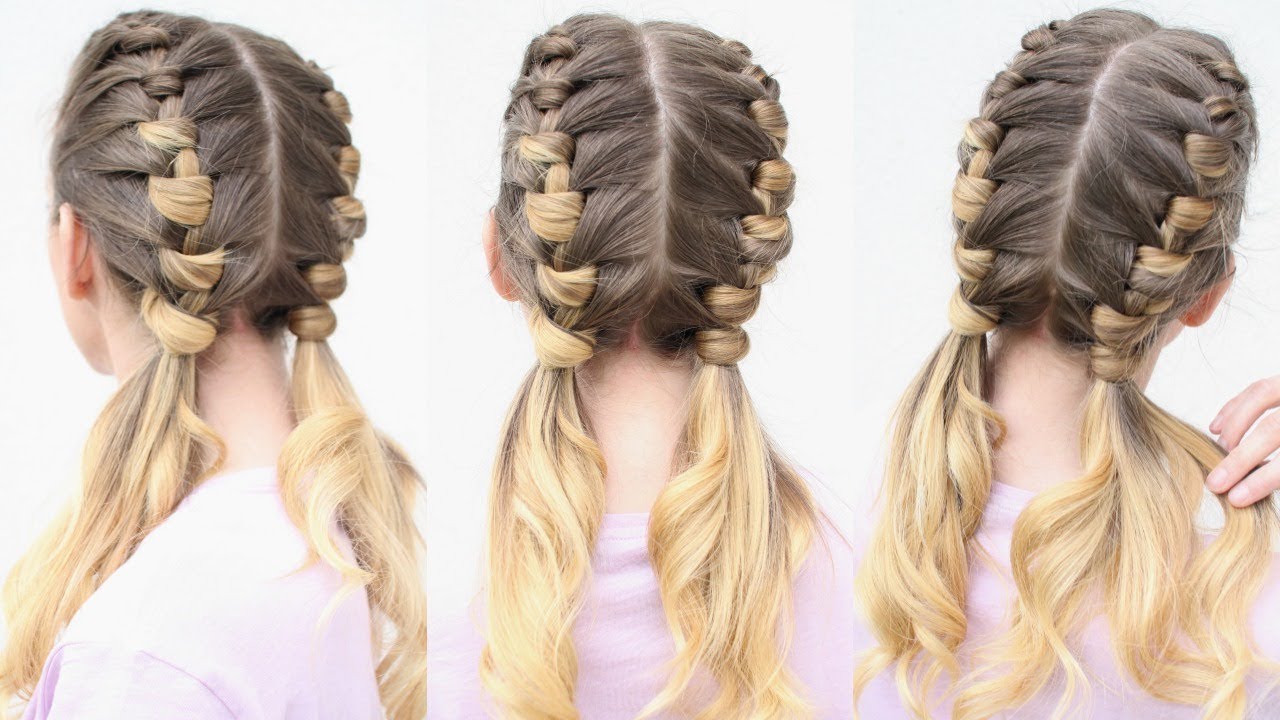 Lastly, the ultimate in sophistication and mystery, a French braid that runs over your shoulders on either side is both practical and appealing, plus it is made for clip-in extensions, and just how tight you go, depends on you. It is one of the most popular hairstyles for hair extensions. This really is a fit and forget solution if you are immersed in your work for many hours, allowing you complete freedom of movement, plus they are easy to tie up if you need to.
Final thoughts
Adding hair extensions is a wonderful option to enhance your beauty to the next level. In the above article, we have listed out 8 excellent hairstyles for hair extensions that you may want to consider to try on. 
However, regardless of the styles you choose, it's best to have a professional hairdresser to put it on to prevent any unnecessary outcomes. We hope you have found the perfect hairstyle to try on and in love with your new gorgeous-self!
You may also like: