No matter how good and well-groomed your extensions are, hair extensions are often very dry and frizzy. This is still a common and unavoidable problem with hair extensions
The following article by Jen Hair will explain the causes of headaches for many people when it comes to hair extensions that are "My hair extensions are dry and frizzy", as well as how to revive them effectively.
Why my hair extensions are dry and frizzy
There are many causes of dry and frizzy hair extensions, but in general, here are the top factors that can accelerate the rate at which your hair becomes dry and tangled.
1. Hair quality
The quality and materials that make up the hair extensions determine the durability of the hair and the naturalness of the hair. Before buying an extension, you should decide if you want human hair or synthetic hair. Synthetic hair is made from artificial materials, so it is more prone to dryness and frizz. In contrast, human hair extensions are made of hair collected from real hair, which is soft, elastic, and less prone to dryness.
2. Not getting natural oils
Human hair extensions can get dry and frizzy because they don't get any oil from your scalp. Your scalp produces sebum, which is filled with good stuff and is what keeps your hair soft. However, because the extensions are not attached to your scalp, they do not receive any natural oils and as a result, your extensions can dry out over time.
3. Direct exposure to the sun
We all know that we need to protect our skin from the sun, but a lot of us forget that our hair extensions also need protection. Just like the sun burns and damages our skin, Heat or high temperatures can cause hair to dry out. And if you spend a lot of time outdoors during the summer, the sun's UV rays can make your hair extensions frizzy and more prone to breakage.
4. Using too many heating tools
Heat your extensions like using a hair dryer with a curling iron, a straightener directly on the hair extension can dry your hair extensions quickly. These tools can be fine if used correctly, but overuse can damage hair texture and make it more prone to frizz.
5. Excessive styling
Some people want to change the hairstyle or hair color of their extensions. So they re-style and dye the hair extensions at will, which can cause the hair extensions to dry out quickly. Moreover, poor-quality hair dyes often have a lot of chemical ingredients (such as ammonia) that are always harmful to hair extensions making them dry and frizzy.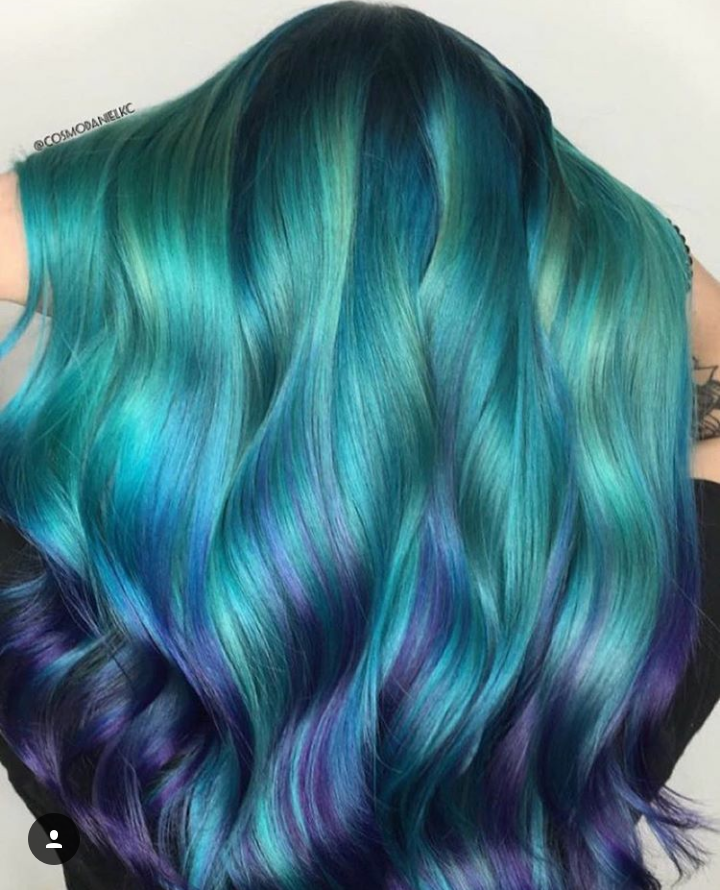 6. Washing hair extensions too often
Hair extensions are weaker than real hair because as mentioned above it does not get any oils or nutrients from your scalp. So washing your hair too often with a heavy shampoo can strip them of its inherent moisture, making them dry and frizzy.
How to revive my dry and frizzy hair extensions?
Reviving dry and frizzy hair extensions is a relatively easy process, as long as you have the right products. Let's follow our step-by-step instructions below:
Step 1: Comb to remove the tangles of hair extension
Comb through the hair extension to remove knots, you should use a wide comb, made of soft bristles or a combination of fingers to gently glide through the hair.
Step 2: Use conditioning oil to revive the dry and frizzy hair extensions
Cover the entire hair extensions with conditioning oil, gently using your fingers or a comb to distribute the oil evenly throughout the hair. You can use natural oils like coconut oil, sweet almond oil, olive oil, and avocado oil from 100% natural ingredients, with no impurities.
Note: When restoring hair extensions, it is best to maintain this treatment for as long as possible. Overnight will be the ideal time, but if you are in a hurry, you should spend at least 30 minutes. When nourishing hair extensions, the hair must be dry, as this will help the hair absorb the ingredients in the conditioning oil.
Step 3: Wash your hair extensions to remove the oil
After incubating the hair long enough, wash the hair extensions with shampoo and conditioner. You should use a sulfate-free shampoo, as this will strip the hair of its natural oils, leaving it dry and frizzy.
Besides, to fix frizzy hair extensions, you should look for shampoos and conditioners with high glycerin content. Glycerin will penetrate the hair shaft and hydrate it from the inside out. Therefore, it can be a powerful weapon to combat frizz.
Step 4: Dry your extensions properly and spray heat protection
If you have easy-to-remove extensions, place each on a soft towel and air dry. If you are using permanent extensions, gently dry your extensions on low heat. Before drying, apply heat protection spray to the extensions. Then only open in wind mode, heat is not high. Lift the dryer up and down from top to bottom. This helps your hair get in place quickly.
This treatment is completely natural, so it penetrates deeply into the extension, restoring moisture and nourishment to the hair. However, for optimal results or for severely damaged hair, we recommend continuing weekly treatments to restore extensions and prevent future dryness.
Final thoughts
Hopefully, after the article, you will understand more about the reason "why my hair extensions are dry and frizzy". Moreover, through the article, you will get useful and necessary tips and guidance to prevent and restore your hair to be softer and more natural.
In the worst-case scenario, when your extensions are too curly to fix, it's time for a new set of hair! You can refer to Jenhair's hair extension products to find the best human hair extension for your own. Since our products are of the best quality from human hair, there is less damage, breakage, dry and frizzy over time. Contact us now!