In order to launch a hair extensions wholesale company in the United States, most people look for the most affordable and reliable wholesale hair vendors in the USA they can discover. However, in today's market for hair, there are practically hundreds of different hair merchants to choose from, making it difficult to find your best choice.
To save you time and effort, in this article, we will discover the top 4 reliable wholesale hair vendors in USA and provide even alternative options to choose from.
Let's dig right in!
What you need to know about wholesale hair vendors in USA
The United States is the most established market for the large beauty business that is thriving in the 21st century, serving the needs of almost all women throughout the globe.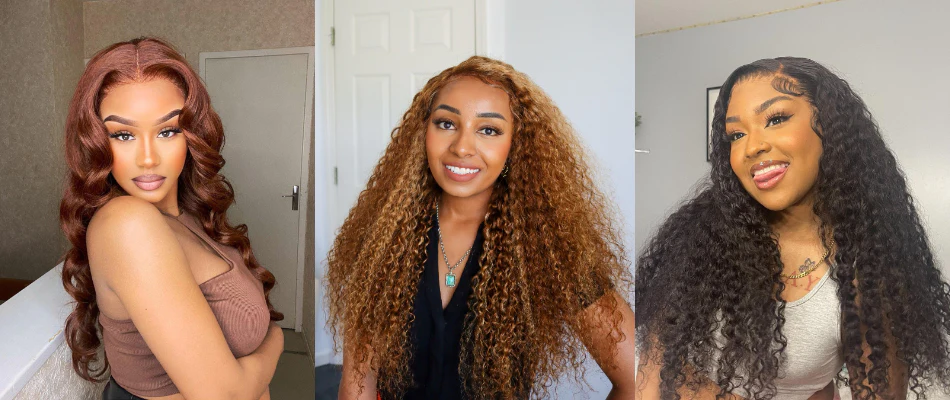 Here are some basic facts about wholesale hair vendors in USA:
Similar to wholesale hair vendors in Atlanta, the origin of hair might come from a variety of different places, from reputable foreign suppliers in countries like Vietnam, China, India, and Russia.

The quality of imported hair extensions may be easily rated on a high-end rating scale provided by the majority of USA-based wholesale hair suppliers.

Have access to a wide variety of hair from a wide variety of sources, allowing them to meet your needs for a wide variety of hair extensions. 

Prices are in a wide range, from medium to high price as they have to bear a cost of importing and transporting, similar to those wholesale hair vendors in Michigan and California.

The delivery time is quicker, and the shipping charge is lower than if the vendor imports from a foreign company.
The 4 best wholesale hair vendors in USA
1. USA Hair
When it comes to high-end hair stylists, USA Hair is the name that always comes up. The store has established itself as a go-to for stylish and functional hairpieces, accessories, and hair tools for many years.
USA Hair makes it simple to get the right hair extensions since they have a variety of extensions, wigs, and equipment that blend in seamlessly with your own hair.
Aside from its own line, USA Hair also carries items from other well-known hair care manufacturers. Since hair products can be so expensive, their major goal is to provide high-quality hair extensions and wigs at reasonable pricing.
2. SalonLabs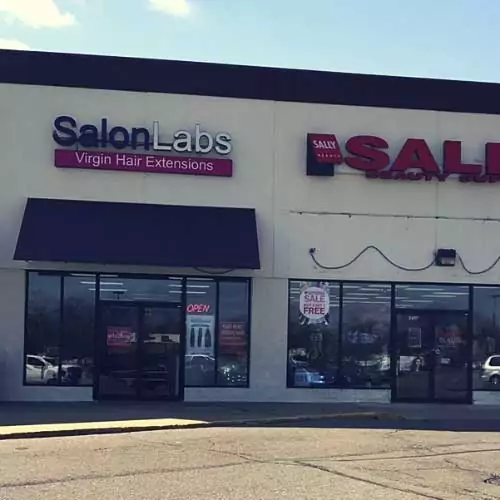 In the United States, SalonLabs Virgin Hair Extensions is one of the leading factory-direct providers of Indian human hair, stocking every possible extension application in every length. After a 10-year establishment, they have earned a steady number of customers because of their dedication to providing high-quality raw virgin hair extensions at wholesale costs.
​​As SalonLabs actually owns a number of small factories throughout India, they are able to eliminate the need for costly intermediaries at every level of production, from obtaining hair to completing items. 
These savings allow them to provide the consumers with the lowest possible costs, yet with their 100% virgin remy Indian hair originating from Southern Indian people, with absolutely no chemicals or other treatments have been applied. 
3. Luxe Aura Hair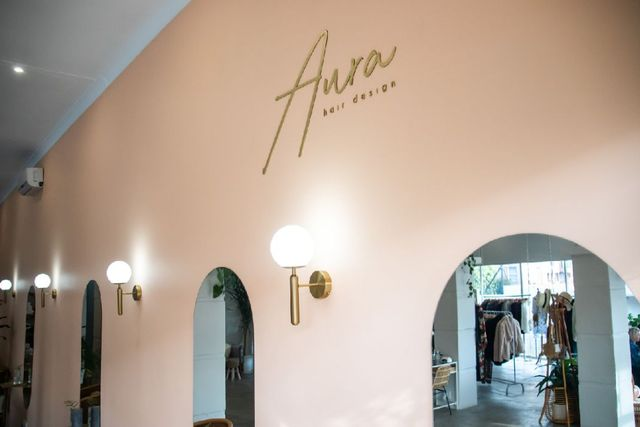 Based on the reputation of its 10-year-old experience, Luxe Aura Hair is a go-to hair brand that has risen to prominence thanks to word-of-mouth advertising. Luxe Aura Hair is devoted to providing products that are healthier for your hair and easier on your scalp.
Because it is 100% natural and lasts for up to 3 years, their hair is said to be the greatest quality hair in and never tangles (with proper maintenance). Currently, they are even expanding retail locations around the United States to meet the growing demand for their human hair wigs, hairpieces, and braids. 
4. Dynasty Goddess
If you're looking for high-quality 100% virgin human hair goods, look no further than Dynasty Goddess Hair Co, a USA-trusted wholesaler of Brazilian virgin hair. Dynasty Goddess Hair Co is your number-one source for anything related to the hair industry, whether you're looking for a side hustle or a new career.
They work with the finest suppliers in the hair extension market, even though they are rooted firmly in the United States. Dynasty Goddess always takes the plunge, conducts the necessary research, and put to the test a wide variety of hair in order to become one of the leading wholesale suppliers of virgin Brazilian hair. 
Thus, their affordable prices will help you save money without sacrificing the top quality we deliver for you and your clients. Their unparalleled proficiency in catering to the needs of the clients is the only thing that can compare to the quality of its hair.
What's the other choice for USA hair vendors?
Recently, the Vietnamese hair market rose to prominence as one of the world's premier hair extension suppliers, thanks to the quality of the hair it provides to wholesale hair vendors in the USA.
They often consider Vietnamese hair extension suppliers as one of their most valuable business partners, and they take great satisfaction when receiving the highest quality hair at competitive costs in the worldwide hairdressing market. 
Among many Vietnamese hair vendors, Jen Hair is a major Vietnamese hair extensions producer and distributor, having placed first among the largest hair manufacturers in Vietnam, with products sold around the globe and at wholesale prices in the United States.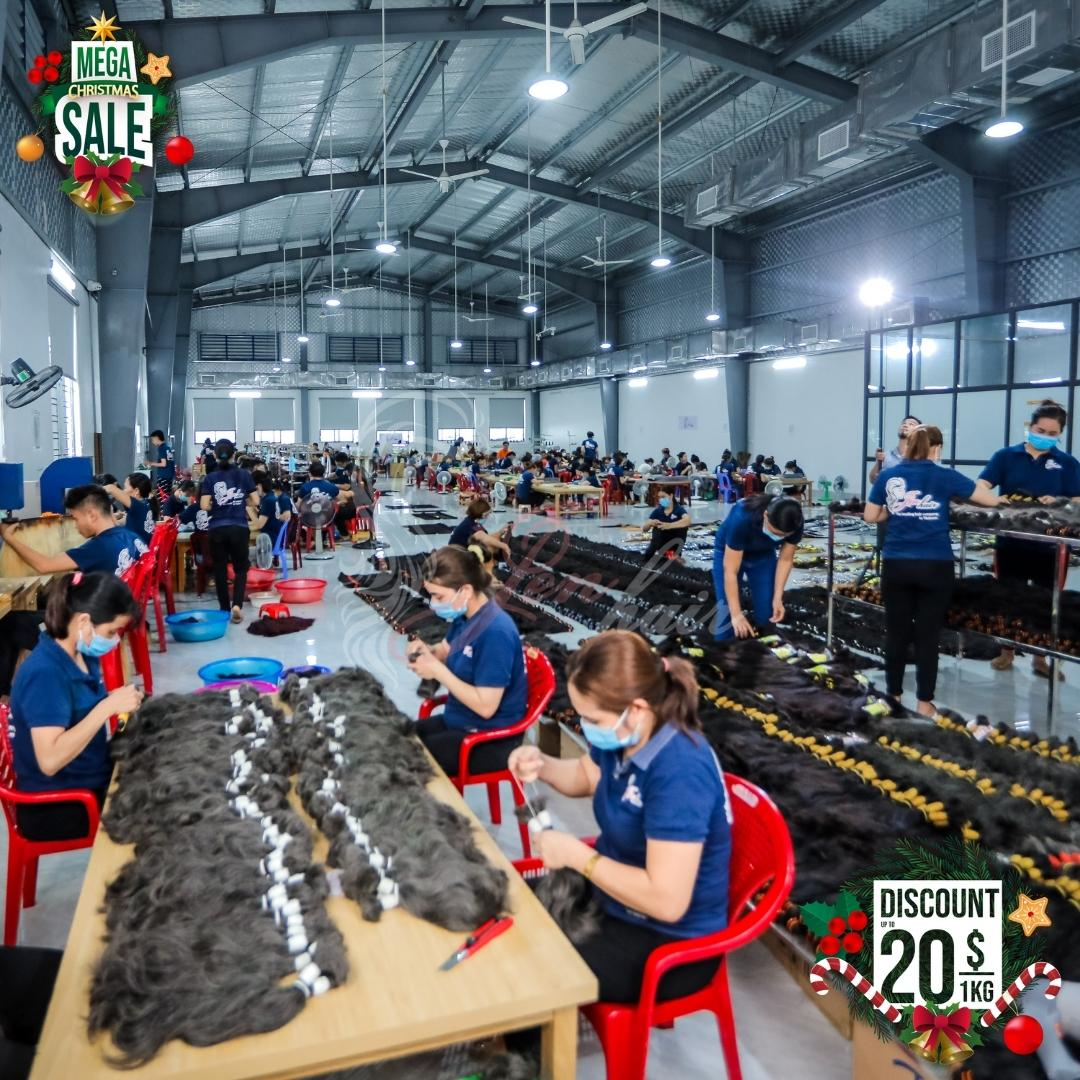 Even though Jenhair has just been established for around 5 years, we consistently provide high-quality hair to a broad variety of businesses, including salons, merchants, distributors, and factories (especially those producing hair products in the United States).
Conclusion
This article has provided all the information you need to find reliable wholesale hair vendors in the USA and learn more about the hair industry in the United States. We hope that you will find it helpful and that you will continue to check back for updates on our newest blog.