Besides the beauty and fashion that hair frontal wigs give you, noticing how to clear them away directly is a good way to have healthy hair care. Learning how to remove lace front wig is not too complicated for anyone to perform, but it's a fine line between harming and protecting your hair strands.
Now that we've got that out of the way, keep reading to discover how to properly remove a lace front wig.
Before the removal
First of all, for taking the lace front wig off, you need to prepare the following tools and make sure that all equipment is available: 
A towel

Adhesive lace wig remover

Hair tie or bobby pins

Rubbing alcohol

Cotton ball

Hand soap

A small toothcomb

A soft toothbrush

A wig stand
How to remove lace front wig
After collecting enough necessary equipment, let's move on to the most important part of this guide: How to remove a lace front wig? These simple step-by-step instructions are provided below to make the process as easy as possible and bring it back to like-new conditions.
Step 1: Reveal the lace around your hairline
To remove your wig safely and efficiently, you must be able to see all of the lace. Tie the unnatural hair into a ponytail or put bobby pins around to identify your hairline.
Remember the rule that it is a priority to remove your lace wig from back to front. Removing it from the front may result in unwanted pain and hair pulling, resulting in hair and scalp damage. Although removing the lace frontal can be exhausting, just remind yourself that patience is key.
Step 2: Remove the glue and adhesive
After revealing the lace around your hairline, you need to remove the glue and adhesive safely and efficiently.
Using cotton balls that were wrapped with alcohol and an adhesive lace wig remover, they were released at the hairline, preventing them from going near your eyes or face. These methods are convenient and cheap, so they are widely used, but alcohol has certain irritants and does not work well on sensitive skin; moreover, pregnant women should be cautious with its ingredients. If you are in a condition that can't absorb alcohol, use a bond removal solution for lace adhesives instead.
Also, keep a dry towel handy to wipe away any drips or spills. Rub the solution in with your fingers to help loosen things up a bit.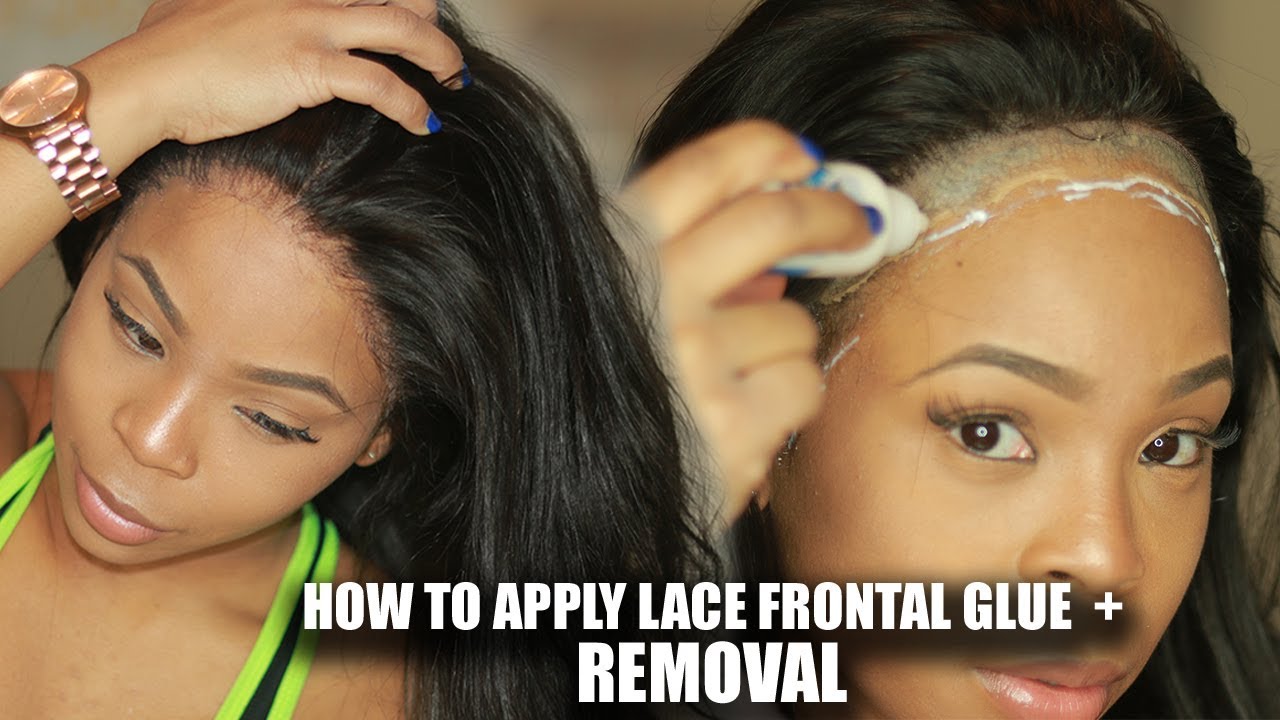 Step 3: Gently peel away the lace
Pull up the front of your wig gently to see if the lace is lifting. After ensuring that the adhesive bond has been loosened, take the straight end of your rattail comb and stick it under the lace where it's started to lift. Then, carefully move the comb back and forth to peel the lace away from your skin.
Take note that the correct removal process must be gentle; you shouldn't feel any pain throughout the peeling. Do not take any strong pulling sensations, if there are, just go back to step 2 and apply more product.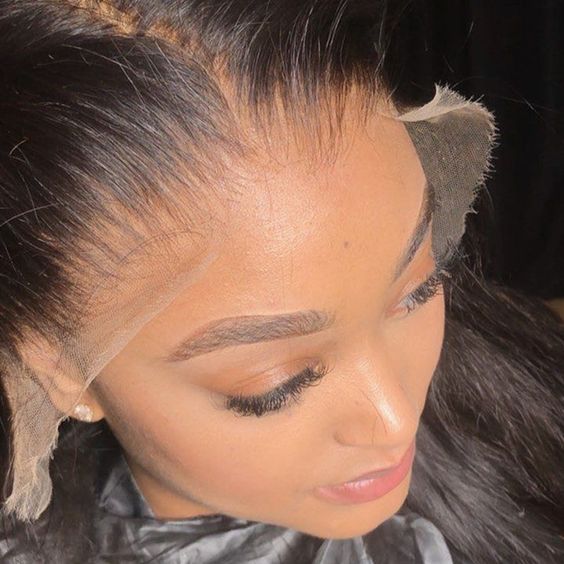 Step 4: Release the lace frontal from your scalp
Luckily, we have conquered the hardest step in removing a lace front wig. Since all of the lace has been removed, patiently undo your wig clips and remove the wig from your head. Although the process might take a while, it will prevent the frontal from tearing. Otherwise, don't forget to place your wig on a wig stand for the best maintenance.
Last but not least, take your wig cap off carefully. As wig caps are designed to be used only once, you should throw them away after removing them.
Step 5: Clean the glue on your skin, hair, and lace frontal
While you're finished releasing the lace frontal from your scalp, the next step is cleaning the lace front wig. Using a soft toothbrush, carefully scrub the inside of the lace frontal with soap to take off the glue. Make sure to whip the frontal to rinse the inside where the glue is, turn it over, and scrub the front wig along the direction that the hair is going.
Note: Warm water is a faster way to clean the lace front wig soil.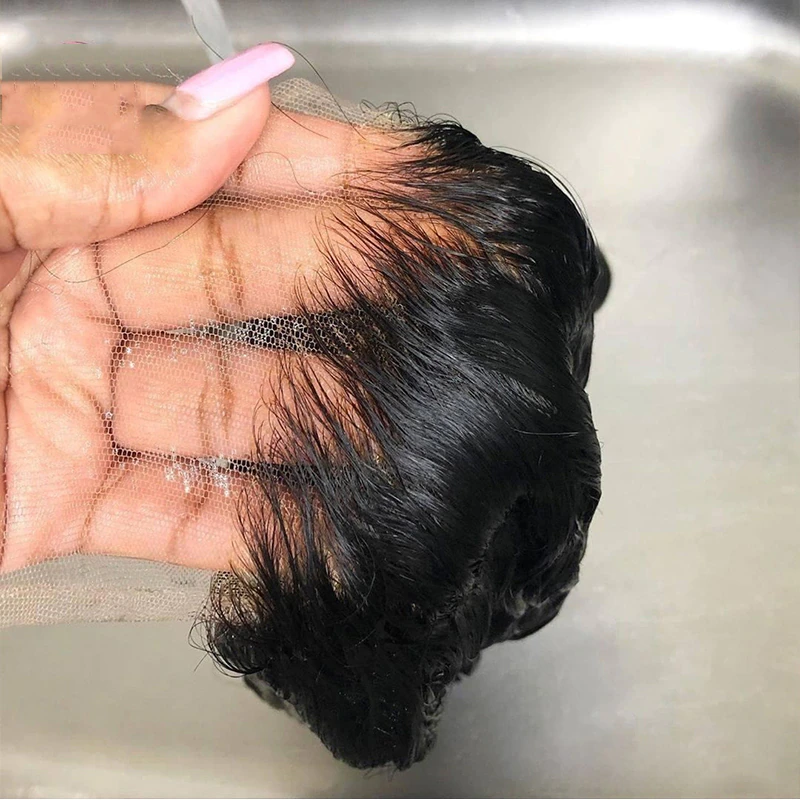 Step 6: Maintain the lace front wig directly
After getting your frontal sew-in clean, it is essential to maintain it in a cool and dry storage area. To dry, gently roll it in a tidy towel. Place the lace flat on another clean towel and gently pull it into shape so that it can dry correctly.
Finally, hang the lace frontal on a wig hanger for easy storage. The wig hanger helps to maintain the lace frontal to keep it looking fabulous and prevent it from tangling whilst it's drying. Otherwise, you can store your frontal in a shoe box lined with soft tissue paper. Lining the box with soft tissue paper will ensure your wig doesn't develop static.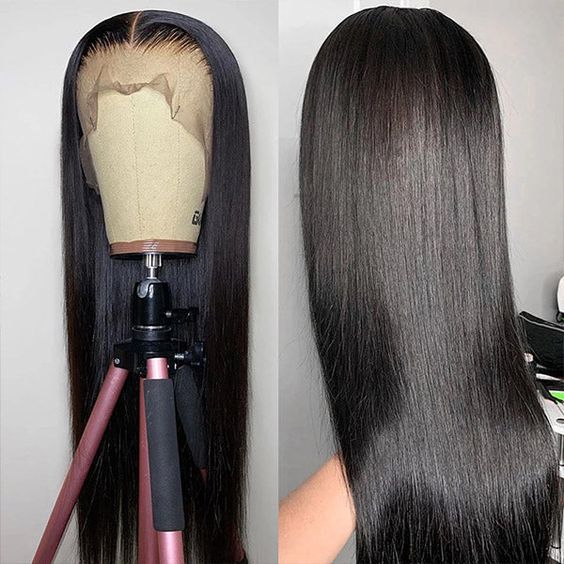 FAQs on removing a lace front wig
1. How long can I keep a lace front wig on?
In addition, you can wear a lace front wig for roughly 2-6 weeks before removing it. The specific time depends on the wig's quality, the type of hair, how well it's installed, and how well you take care of it. Human hair lace front wigs will last longer and have better quality than synthetic wigs. Shampoo, wash, and condition the wig weekly to keep the hair healthy and clean.
Furthermore, you can check these links for more information about how long the frontal lasts and how long the hair extensions last.
2. Does wig glue damage my hairline?
After five years of working in the worldwide hair market, we concluded that before deciding to buy extensions, the most important thing that people are often concerned about with lace frontals and hair extensions is do they damage your hair.
To be honest, a lot of wig and frontal wearers use wig glue because it is not only easily installed but also cost-effective. However, there are many related dangers of using wig glue to secure wigs, such as blocked pores, allergic reactions, an itchy scalp, alopecia, etc. On the other hand, glue in hair extensions is a suitable option for those who are looking to have some hair extensions non-permanently.
The better way to solve this problem is to wear a glueless wig. They are safer to use and easy to wear for hours. The best part is that they are harmless, and one can remove them with ease without causing any mess to your natural hair. The best part is that, since no glue is required to wear this product, you can take off the wig at the end of the day.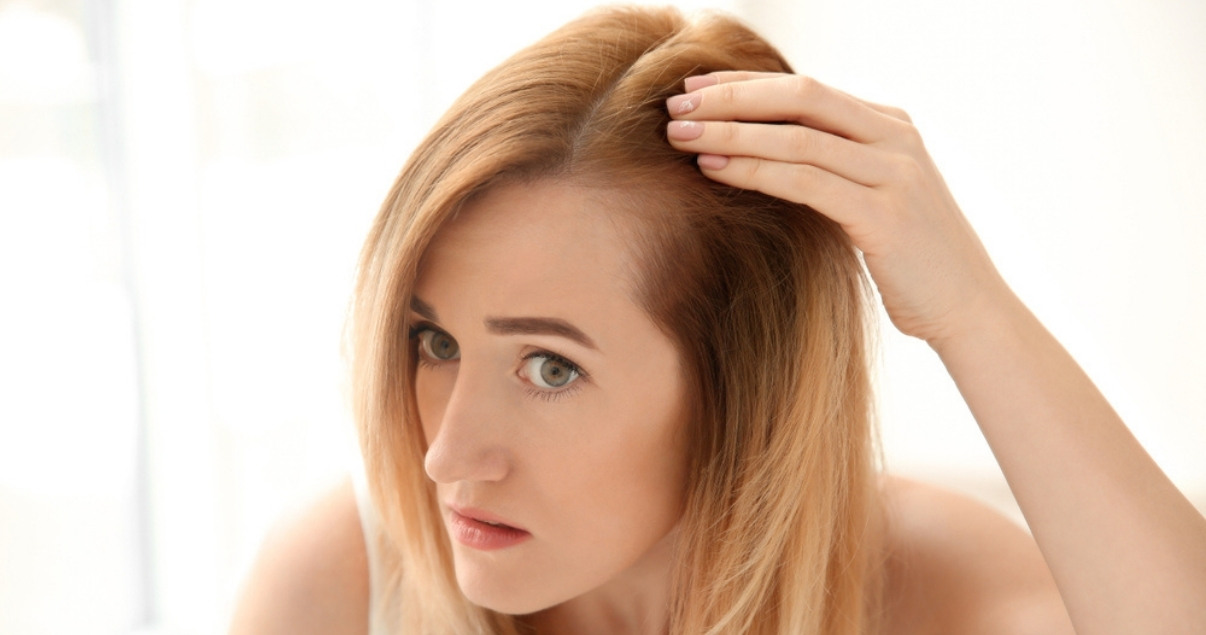 3. Does a lace frontal wig stop hair growth?
Absolutely not! Wearing a lace frontal wig won't stop hair growth if you take care of your hair directly. These following tips below will help you keep your hair healthy:
Cleanse your hair and scalp regularly

Use moisturizer three or four times a

week

Always tie up your hair before wearing a wig cap

Massage your scalp three times a week to have a healthy hair growth

Pick a few days without wearing a lace frontal. Your hair and scalp need some oxygens too.
4. What removes lace wig glue?
For quick hair extension glue removal, use rubbing alcohol and a fine-tooth comb. Just pour the alcohol where needed and comb through your hair slowly. The glue should slide right out. In case you can't absorb alcohol, use a bond removal solution for lace adhesives instead.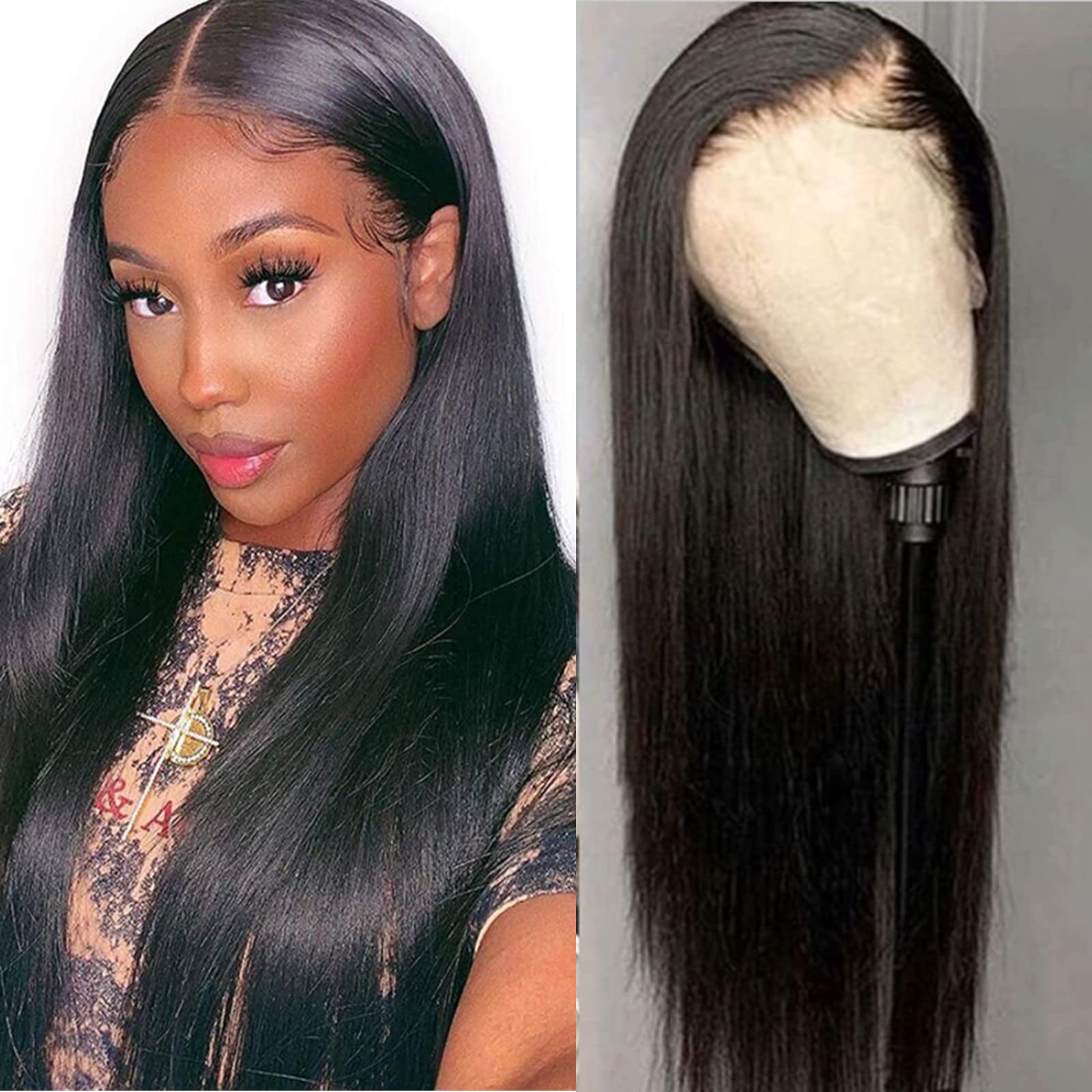 Final thoughts
Overall, the above steps are all about how to remove lace front wig. The process is quite easy to practice, and it will take about an hour to complete.
By following this article, you can save a lot of money at the hair salon to remove it, as well as improve your hair care skills to protect your hair and frontal wig. Jen Hair hopes you spend enough time practicing all the steps we listed above.
If you are looking for more tips on how to clean a lace frontal, follow the articles from Jen Hair for more useful information. Don't forget to follow our social platforms to receive notifications of our latest posts!