Learning how to bleach a wig is a challenging task that is not for the faint of heart. It requires a lot of patience and a meticulous process that does not have a one-size-fits-all solution. Although trying to bleach your wig at home is mostly kind of risky, the beauty gurus can't help falling in love with its aristocratic color.
In this article, Jen Hair will show you how to bleach a wig directly. Some tricks and tips to help you get through the process with less damage. This will be a lengthy article, but hopefully, we can meet at the end.
Can you bleach a wig?
Wearing a wig is a game changer—especially if you like to experiment with hair color. According to celebrity stylist Kiyah Wright, bleach is safe to use on human hair wigs. If they are 100% unprocessed human hair, they will be able to allow chemical exposure.
While human hair has the potential to be bleached with minimal damage, synthetic hair, sadly, doesn't go well with this method. Since synthetic hair is composed of fine plastic fibers, the heat generated during the bleaching process will ruin the hair and won't remove any pigment to lighten it.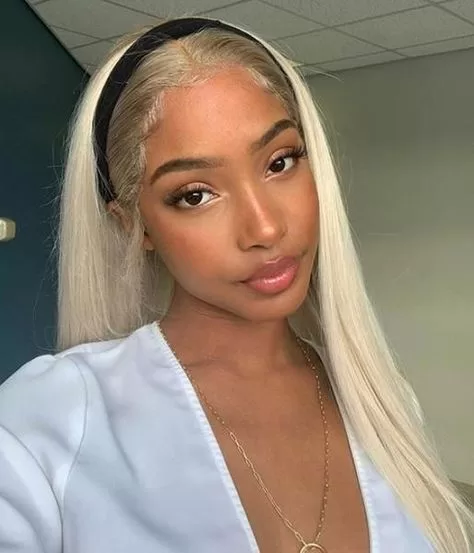 Checklist before bleaching the wig:
After knowing what kind of hair extensions are suitable for bleaching, let's have a tool checklist before installing the process:
Blonde powder lightener

Wig stand

Gloves

Non-metallic bowls (for mixing)

Applicator brush

Clips and T-pins

Aluminum foil wrap

Color-safe shampoo & conditioner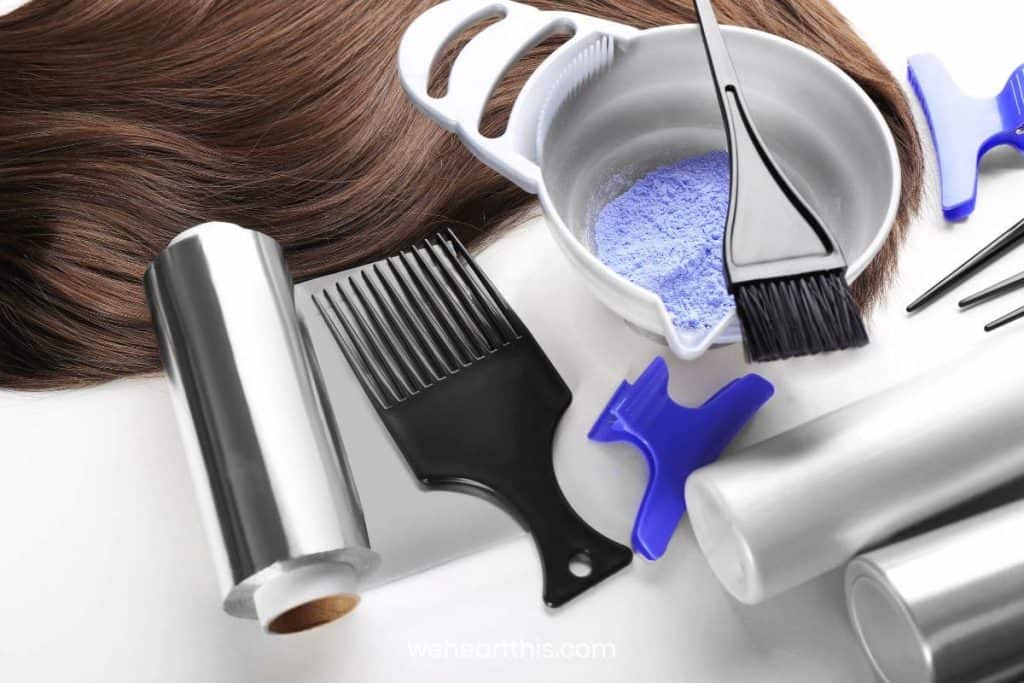 How to bleach a wig at home
Instead of spending hours upon hours in the salon, you can whiten a wig at home to achieve the desired finish. Once you catch the basic rules on how to bleach a wig responsibly to produce the best finish, that sought-after blonde or platinum-white color is right at your fingertips.
Step 1: Prepare the bleach mixture
First of all, put on some gloves to protect your hands from chemicals, and mix the bleach and developer as per the instructions on the bottles. Be sure to use a brush and mix it into a creamy consistency without lumps. Also, don't forget to cover the floor with some newspapers to protect it from spills.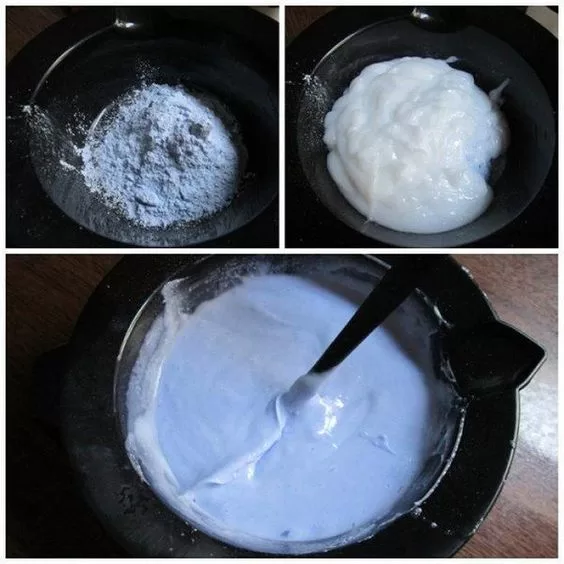 Step 2: Secure the wig on a wig stand
To spread the mixture evenly on your wig, place it on your head or a mannequin head. Brush your wig smoothly, then use T-pins or hair clips to secure your wig and separate the hair into four large sections. Because the T-pins are a little sharp, be careful not to rip the lace.
Step 3: Apply the bleach
Once your wig is ready, use an applicator brush to apply the bleach all over your wig. Part the hair and color as close to the roots as possible to ensure full coverage.
Once all the locks are covered in bleach, wrap each section of the wig lock in aluminum foil. Aluminum foil helps the bleaching process go faster and, when closed tightly, pushes pigment deeper into the hair.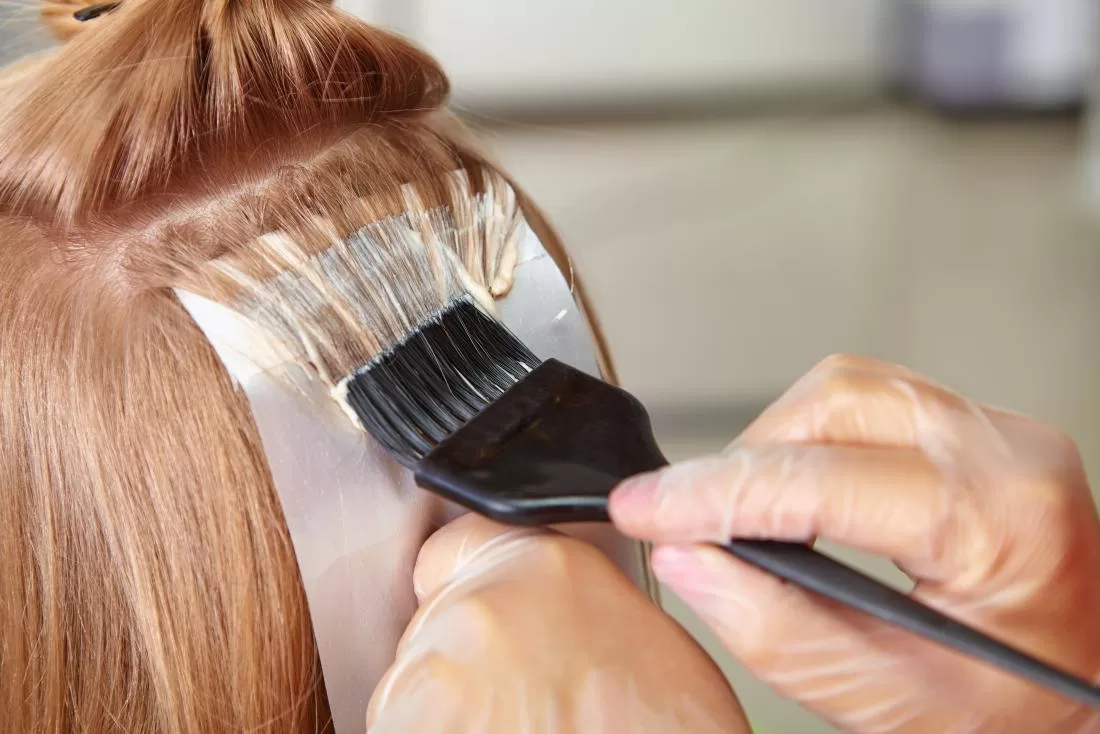 Step 4: Wash the wig off
After letting your wig rest for 20 minutes or more, depending on your goals, rinse it thoroughly. Washing the wig lightly with color-safe shampoo and conditioner, which are specially made for hair extensions.
Avoid applying conditioner near the front lace; the hair may start to come loose. Instead, focus on the mid-shaft and ends of the hair for soft, moisturized, and shiny locks.
Step 5: Dry your wig gently
While you are finished washing your wig, it is essential to maintain it in a cool, dry storage area. To dry, gently roll it in a tidy towel. Place the lace flat on another clean towel and gently pull it into shape, so that it can dry correctly.
Finally, hang the wig on a wig hanger to keep it shaped fabulously and prevent it from tangling whilst it's drying.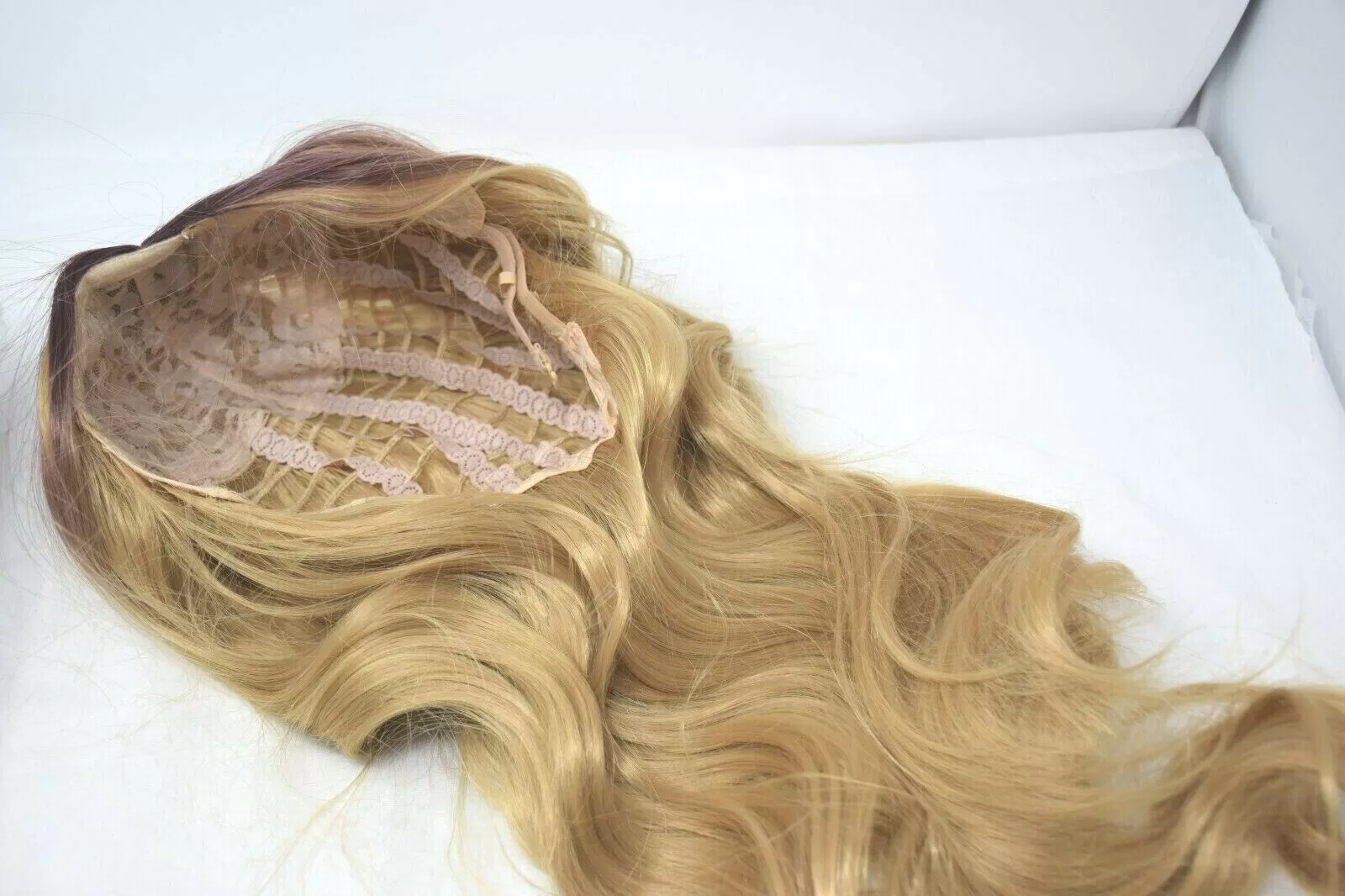 FAQs
1. Can you bleach a synthetic wig?
As mentioned above, you can't bleach a synthetic wig. Since synthetic hair is made of plastic and polymers, where the color pigments are already built-in, it can't release any pigments. So no matter how much you soak your synthetic extensions in bleach, the color will not lighten. They don't have keratin that oxidizes when you apply a bleach mixture to them.
2. What happens if you leave the bleach on a wig too long?
It's a fact that leaving the bleach on for too long can cause irreversible damage, as wigs are not able to grow back like your real hair. Your human hair wig will become so damaged and brittle that it will snap off when you attempt to comb it.
In general, bleaching your hair at home is a tricky process that has to be done right. This includes carefully following directions, wearing protective material, and taking the right precautions.
3. What not to do after bleaching a wig
To maintain your bleached wig in optimal health, be patient. With proper care and time, you can get a healthy, shiny wig.
Don't expose to the sun

Don't brush when it's wet

Don't wash with hot water

Always use a heat protectant when styling

Storage in a cool place

Take advice from your stylist

Reverse damage with hair oils
Final thoughts
On the whole, learning how to bleach a wig is no easy feat, and there are some specific steps you need to take to avoid sacrificing the health of its hair texture. But once you get the basic rules on how to do it responsibly, that platinum blonde color will be worth it.
In the end, it seems complicated and taken extremely seriously how to bleach a wig. However, by providing the step-by-step guides attached to the writing, Jen Hair hopes you can spend time adapting these steps and taking advantage of them.
If you have any trouble in your practice, feel free to let us know so Jen Hair can help you with it.
Don't forget to follow our social platforms to receive notifications of our latest posts!