Are you dreaming about a full, voluminous head of hair? Do you long for a Hollywood-style appearance within a short period? Using hair extensions is considered to be the ultimate shortcut to getting a gorgeous look. 
Do you wonder how much the average cost of hair extensions is to get yourself a full head of beautiful hair? How much are hair extensions?
In the article "How much do hair extensions cost?" we will help you save time to discover hair extensions prices varying widely according to the style you want. Let's jump in right now!
How much do hair extensions cost?
Normally, hair extensions cost can range from $100 to $3,000. Prices for hair extensions vary significantly depending on the desired style. According to hair stylists, you should add hair in an amount that corresponds to your current hair's density. There are some recommendations for you with the average cost for hair extensions:
Clip-ins: from $100 – $500

Bulk: from $10 – $1000

Tape-ins: $200 – $1000

Sew-ins: $275 – $500

I – tips: $300 – $900

Micro links: $200 – $900
Additionally, the quality and substance used in their construction have a big impact on how much your hair extensions cost. We will help you answer the question "How much do hair extensions cost?" You can learn more about this subject in detail by reading the analysis below.
The cost of bulk hair extensions?
Bulk hair extensions are bundles of hair without a weft. Although bulk hair is used to make weft hair extensions, it is also sold to customers who want to utilize loose hair to make their own weft hair extensions. They include two main components namely double-drawn bulk hair and single-drawn bulk hair.
In terms of single-drawn bulk hair, single-drawn hair extensions are made by cutting the hair from just one donor and sewing it to a weft. The hair is thinnest near the ends and thickest at the top because each strand of hair barely has the same length. The most popular sort of extension is the single-drawn extension because it requires less processing labor and is less expensive. Therefore, it costs from $10 to $170 depending on the variable quality and chain of production. 
Besides, double-drawn hair extensions have shorter hair removed by hand. The hair is sewn into a weft. Although double-drawn hair extensions are more expensive, the quality and volume are higher, and they will undoubtedly last longer. This method improves the quality of hair extensions and will give you a fuller appearance. Obviously, the cost ranges from $900 to more than $1100.
The cost of clip-in hair extensions?
Clip-in hair extensions are small sections of hair that have tiny clips attached. Clip-in extensions are seen as transient. These can be simply fitted and uninstalled at home without the assistance of a professional. They are usually $100 to $500.
Clip-ins are used to boost length and add density and volume in concentrated areas of the head. Clip-ins can be used to lengthen hair generally or add volume to the area around the face. Especially, they will not harm your natural hair. However, there is a disadvantage of clip-in hair extensions that they may easily fall out while wearing.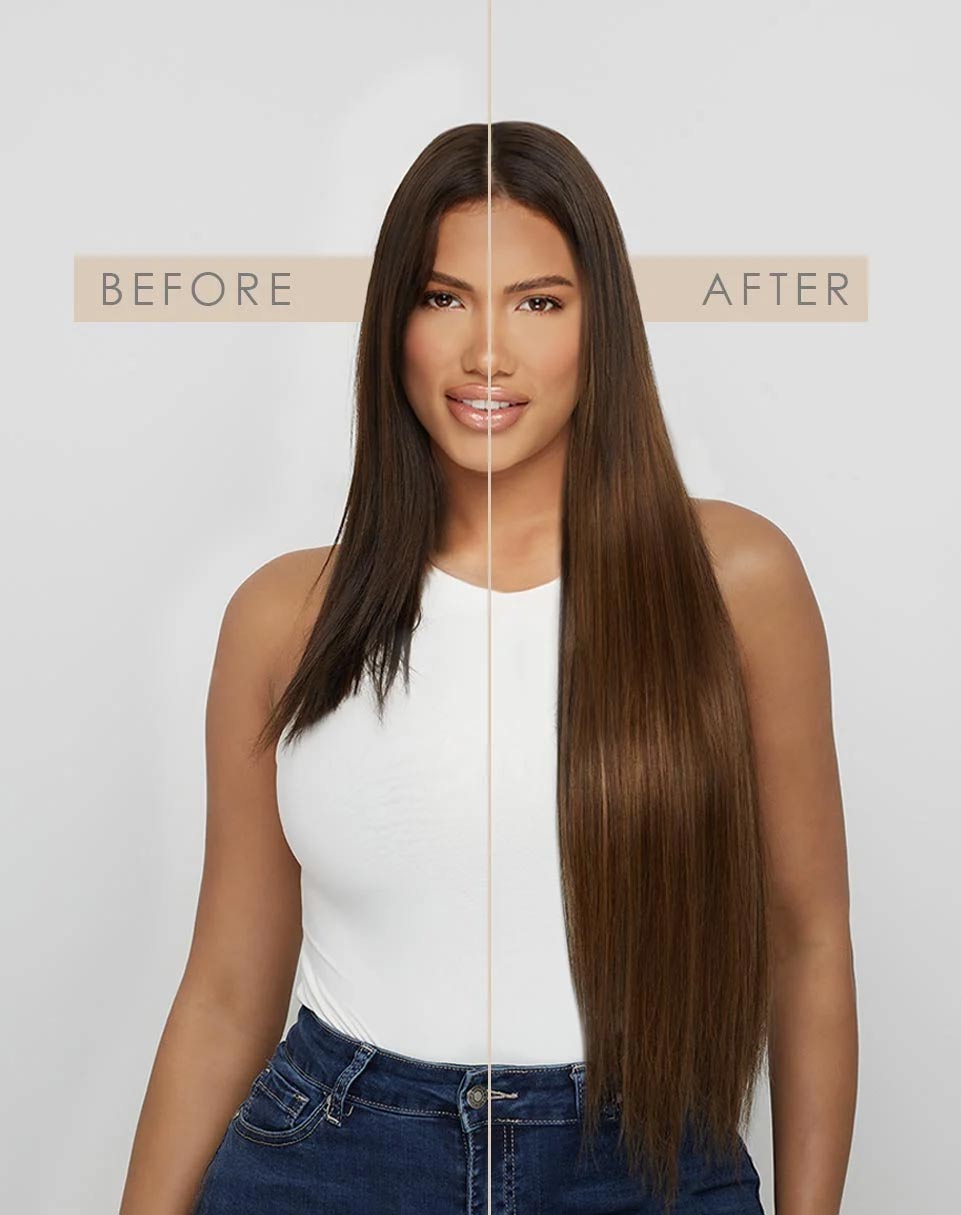 The cost of tape-in hair extensions
Tape-in hair extensions usually cost at least $200. Tape-in hair extensions use adhesive to hold the hair extensions in place on the natural hair. As compared to some other extension styles, tape-ins are recognized for laying flatter. They are the best options for thick and medium hair. They last for around 6 to 8 weeks.
Yet, the glue in them also has the potential to harm hair over time. They need to be administered and removed by professionals. If you intend to remove it by yourself, it can leave a sticky residue behind.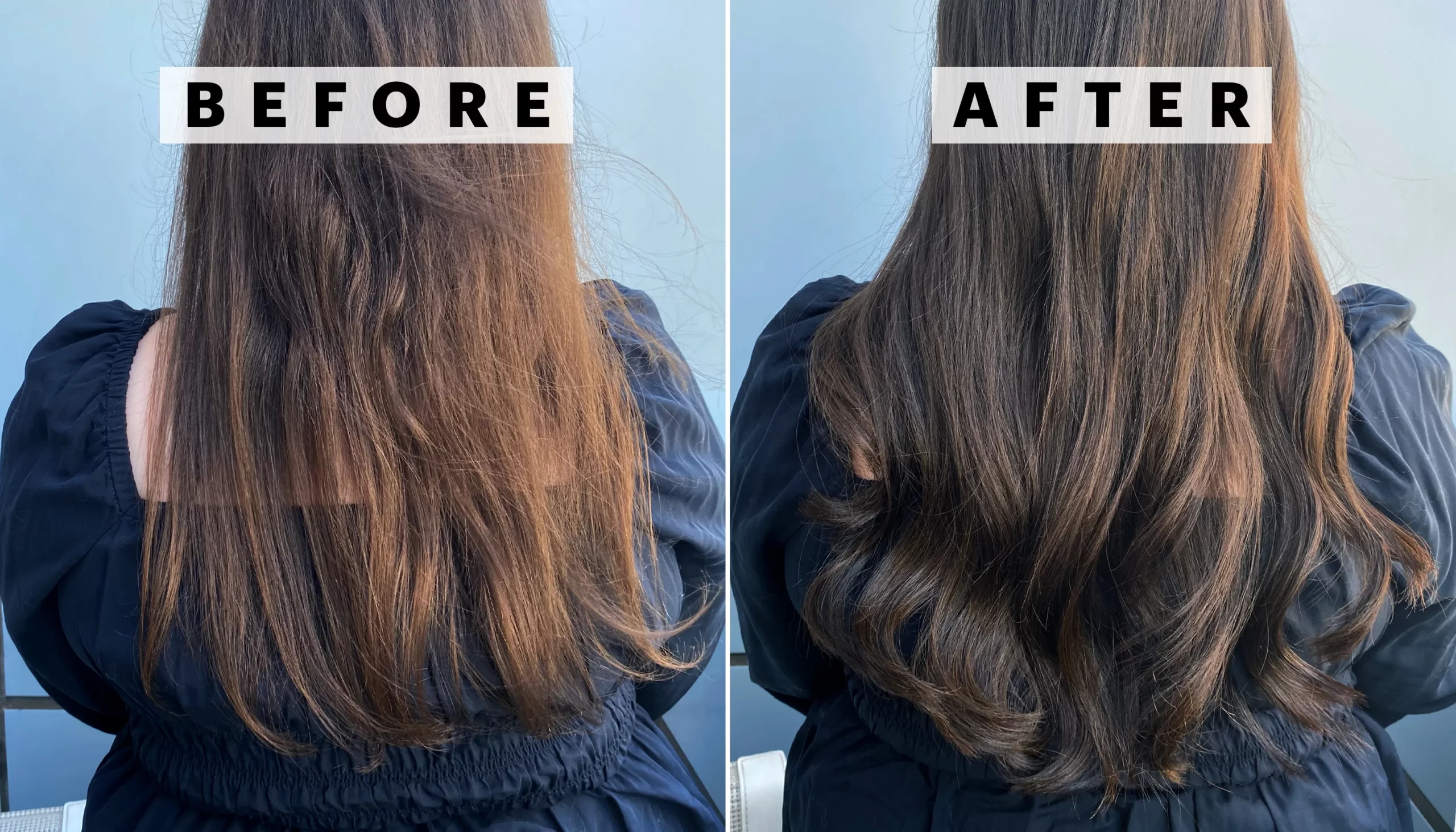 The cost of sew-in extensions
Sew-in hair extensions are among the most well-liked and durable kinds of extensions. When the installation is finished, some hair is left out of the braids to hide the wefts that were stitched in. The extension wefts, which are hair strands sewed to a very thin piece of cloth, are kept flat by tiny braiding. This makes it easier for them to blend in with the existing hair.
They are excellent choices for thick hair because they can last for 2-6 weeks. Therefore, it costs at least $275. However, it is a drawback that they can put additional strain on your scalp, which over time may cause hair breakage.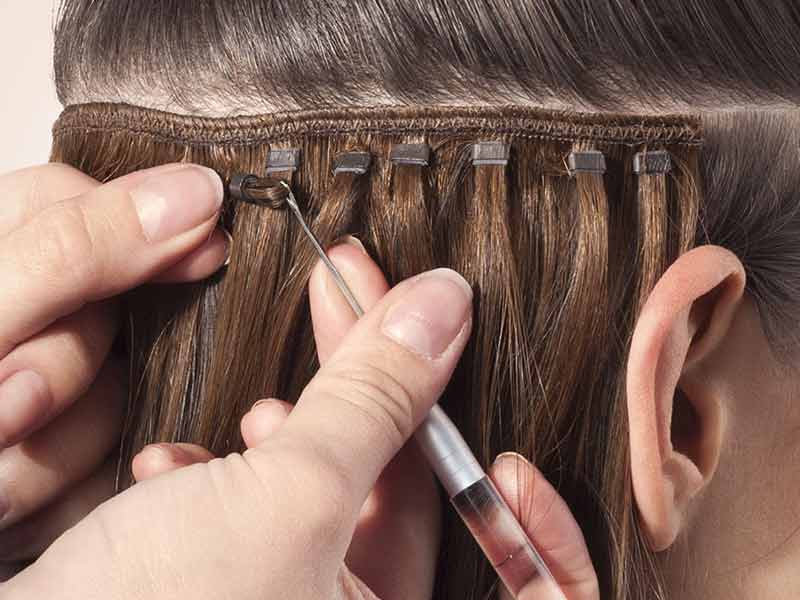 The cost of micro-links
Micro-links which are known as micro-loop hair extensions, start at around $200 and go up to about $900. They endure for two to six months. This hair extension technique uses small natural hair strands to anchor hair extensions.
Although they can be used on medium and thick hair, they work best on thin or fine hair. This technique is safe for hair because it doesn't involve heat or glue. That can go on for three to four months. Your hair will appear to be 100 percent real to you.
To keep the microbeads near the scalp, they should be administered by a professional and adjusted every few weeks.
The cost of I-tip extensions
I-tip hair extensions are discrete hair strands attached in the same way that micro-links are. With I-tip extensions, the final appearance is subtle and natural. Unlike other forms of extensions, they are applied without the use of adhesive or heat, protecting the hair from harm. Therefore, it obviously costs from $300 to $900.
They are more durable than many other types of extensions, lasting 14–16 weeks. They will need to be installed and removed by a professional for you. However, it is also considered as one of the more affordable types of extensions today.
How much does hair extension maintenance cost?
When you're wearing them, clip-ins and sew-ins won't need to be maintained so often, but certain hair extensions will do. To keep them looking their best, tape-ins, micro links, and I-tips all need some sort of upkeep.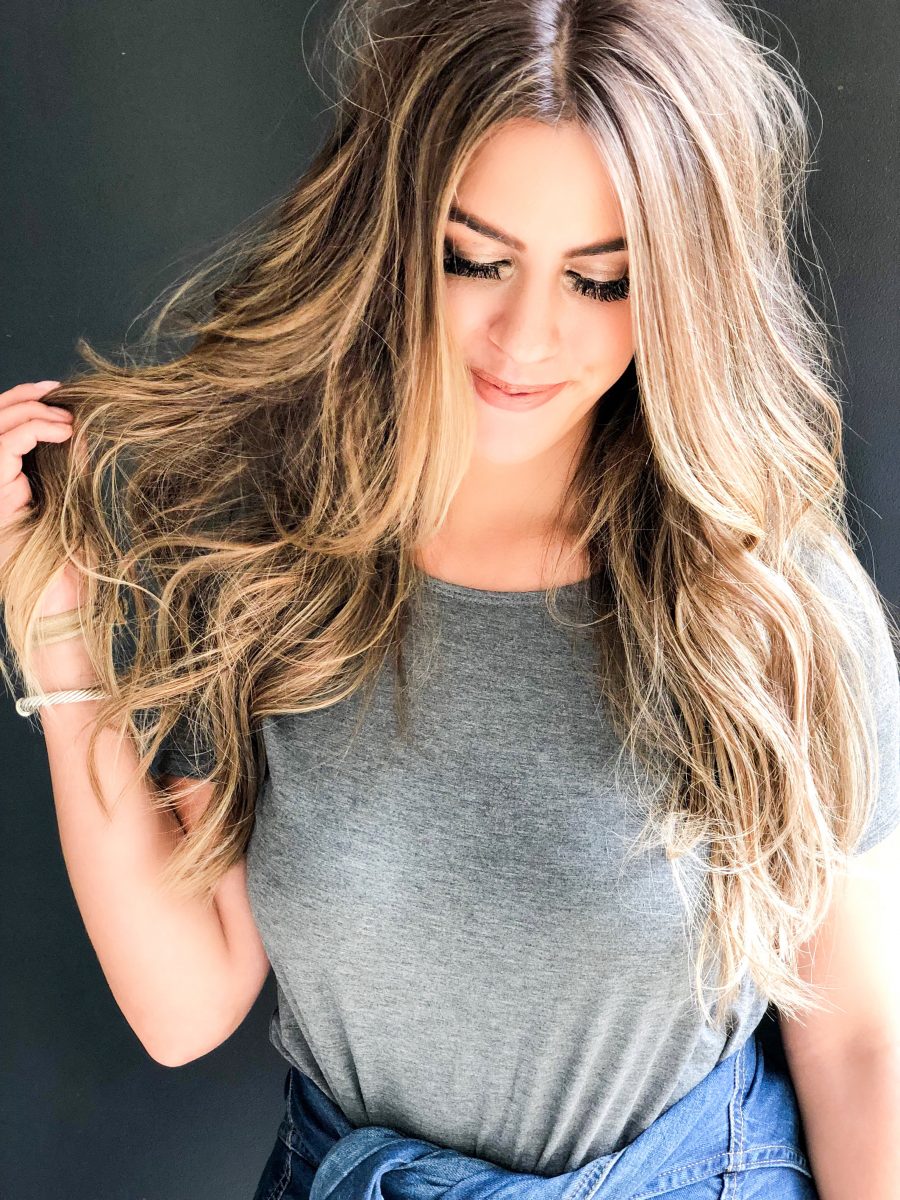 Tape-ins maintenance
It will cost $150 to $350. Before having the extensions reinstalled, be sure the salon you visit will cleanse and clean your hair. While tape-ins are in place, normal shampoo and conditioner cannot be applied to the hair. As your natural hair grows out, the hairdresser will take out the taped hair parts and reapply them closer to your roots.
Micro-links and I-tip maintenance
Every few weeks, maintenance is necessary for any form of extension that attaches to the natural hair with a bead, especially micro-links and I-tip maintenance. These sessions can cost anywhere from $100 to $300.
The microbeads will be opened or loosened by the hairdresser using a plier tool before being moved closer to the base of your hair. You can ensure that your extensions start at the root and seem natural by having this done every few weeks.
Final thoughts
In this article, we have provided you with information about how much do hair extensions cost.
We sincerely hope that people who are curious about how much hair extensions cost have an idea of buying suitable ones. 
Please get in touch with us here if you have any concerns or need assistance choosing your ideal hair extensions.