Hair extensions and wigs have become increasingly popular in recent years, with more and more people embracing the versatility and convenience they offer. As a result, the hair extension industry has boomed, with countless vendors offering an array of products. However, not all hair vendors are created equal, and it can be difficult to navigate the market and find a good hair vendor for your business. 
In this article, Jen Hair will provide you with a good hair vendors list that offers high-quality products and excellent customer service, making it easier for you to start or grow your own hair business with confidence. Whether you're looking for virgin hair, lace wigs, or custom units, these vendors have you covered. So, let's dive into the world of hair extensions and discover the best vendors for your business!
How did we create this hair vendor list?
Developing a hair vendor list that includes trustworthy, trusted, and high-quality hair items may be difficult. To do this, we conducted extensive research and analysis to identify the most reliable, high-quality hair vendors on the market. Our process involved several key steps to ensure that we were making informed and unbiased recommendations.
First, we compiled a list of hair vendors that were highly recommended by industry experts and consumers alike. This included vendors from various regions around the world, as well as those specializing in different hair types and textures. We also sought out vendors with a strong reputation for customer service, as we believe that this is a crucial aspect of any successful business.
Next, we conducted thorough evaluations of each vendor on our list. This involved examining their product offerings, pricing, and shipping policies, as well as reading reviews and feedback from previous customers. We also reached out to each vendor directly to ask questions about their sourcing practices and quality control measures, as we believe that transparency is essential in the hair industry.
Based on this information, we narrowed down our list to the top 9 hair vendors for business. These vendors stood out for their exceptional product quality, competitive pricing, and reliable shipping policies. We also took into account factors such as the variety of hair textures and types offered, as well as the ease of ordering and communication with each vendor.
Once we had our final list of vendors, we conducted additional research to ensure that they were reputable and trustworthy. This included checking their business registration and licenses, as well as reviewing their social media presence and online reputation. We also looked for any red flags or warning signs that might indicate a vendor was not reliable or trustworthy.
The list of 7 good hair vendors to start a business
After conducting our research and evaluations, here is the list of the top 7 hair vendors for business. These vendors consistently received positive feedback from industry experts, customers, and met our criteria for quality, reliability, affordability, and customer service.
   1. Jen Hair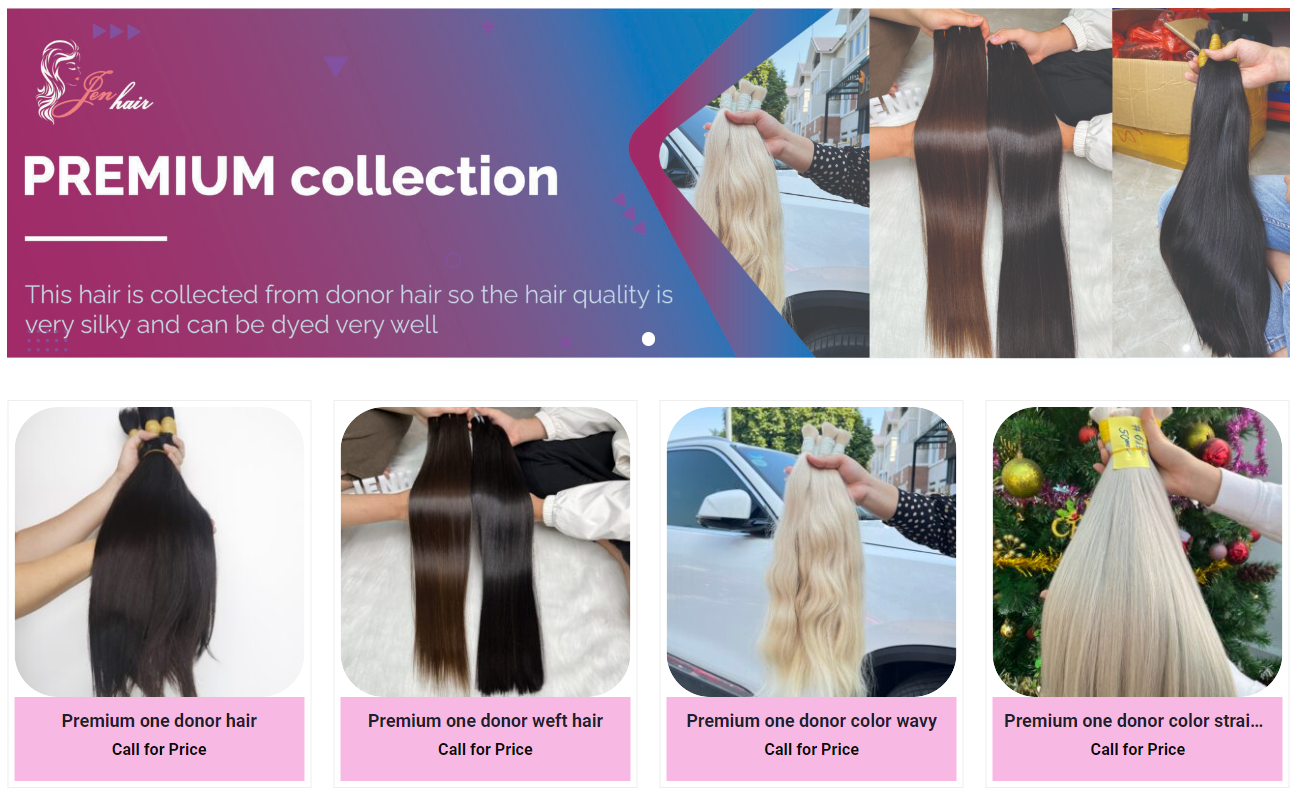 Jen Hair is the leading hair vendor in the hair vendor list. Photo: Jen Hair
Many hair businesses have decided to choose Jen Hair for: 
High quality and variety of products: Jen Hair offers a wide range of high-quality hair products, including Vietnamese remy hair, machine weft hair, lace closures, and frontals,… We also offer different textures, lengths, and colors to cater to a diverse range of customers. This variety of products allows businesses to offer unique and customized solutions to their clients.

Large factory: We own a giant factory in Ninh Binh that allows for large-scale production, making it easy for businesses to order large quantities of products. It also ensures consistent quality control, which is important for maintaining the quality of the products.

Skilled labor: Jen Hair employs skilled labor, ensuring that its products are made with precision and care. 

Fast shipping: We offer an efficient shipping process with only 2-5 days delivering.
   2. Ted Hair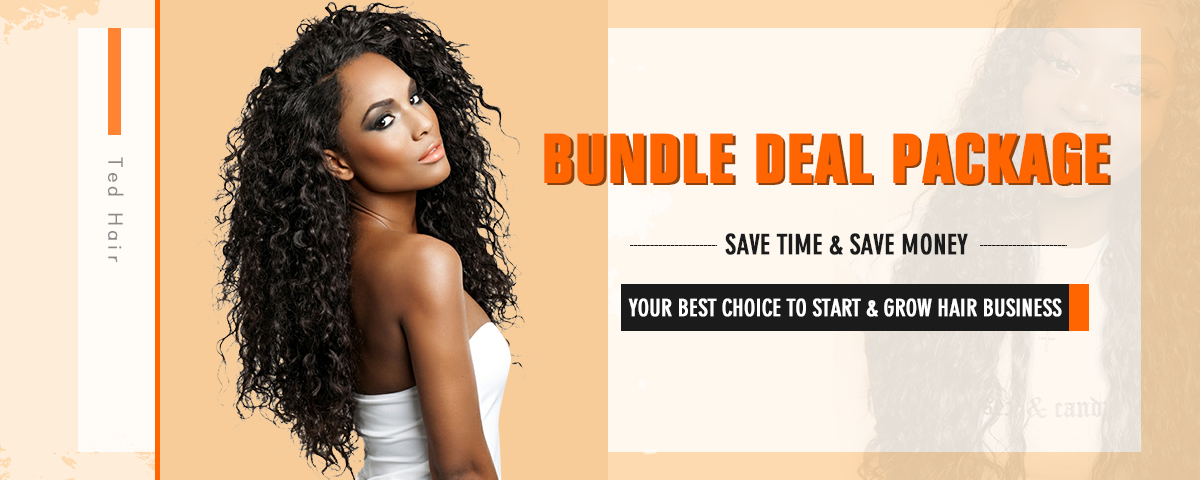 Ted Hair is undoubtedly one of the best hair vendors in the hair industry. Their vast experience and knowledge in the hair business have made them a reliable and trusted source of high-quality hair products. The company offers a wide range of hair extensions, wigs, and closures. Additionally, Ted Hair provides excellent customer service, and their team of hair experts is always ready to assist customers with any queries or concerns. With fast shipping and affordable prices, Ted Hair stands out as the go-to hair vendor for anyone looking to start or grow their hair business
   3. Private Hair Extensions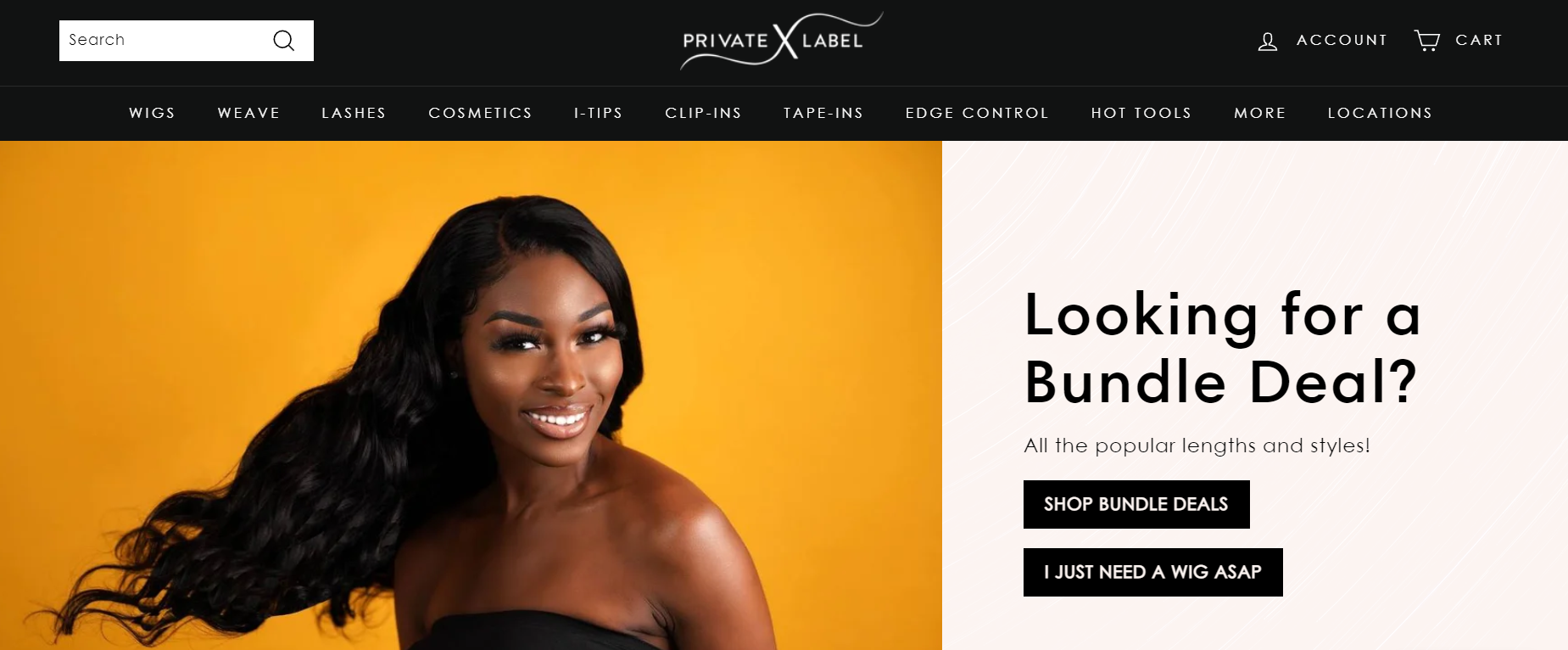 Private Hair Extensions is one of the best hair vendors to consider when starting a hair business. They offer high-quality hair extensions made from 100% human hair, which is a key factor in attracting customers who are looking for durability and natural-looking hair extensions. Moreover, they provide a wide variety of hair textures, lengths, and colors to choose from, which allows businesses to cater to a diverse customer base. 
Their competitive prices and wholesale deals also make it easier for new businesses to establish themselves in the industry without breaking the bank. In addition, the brand has a great reputation within the hair vendor list, with positive reviews from satisfied customers who have praised their fast shipping and exceptional customer service. 
   4. Ali Queen Hair
If you're looking for the best hair vendor to start a business, you should definitely consider Ali Queen Hair. This company has built a strong reputation in the hair industry for providing high-quality hair extensions, wigs, and closures at competitive prices. They offer a wide range of hair textures, lengths, and colors to suit the needs of every customer. They also provide helpful resources such as hair care tips and tutorials on their website, which can be beneficial to both you and your customers.
Moreover, the brand is a popular and well-known name in the hair vendor list, so partnering with them can help you establish your business in the industry. Their products are trusted by many hairstylists, celebrities, and influencers, which can also help you gain more exposure and credibility as a hair vendor.
   5. Cambodia Hair Freak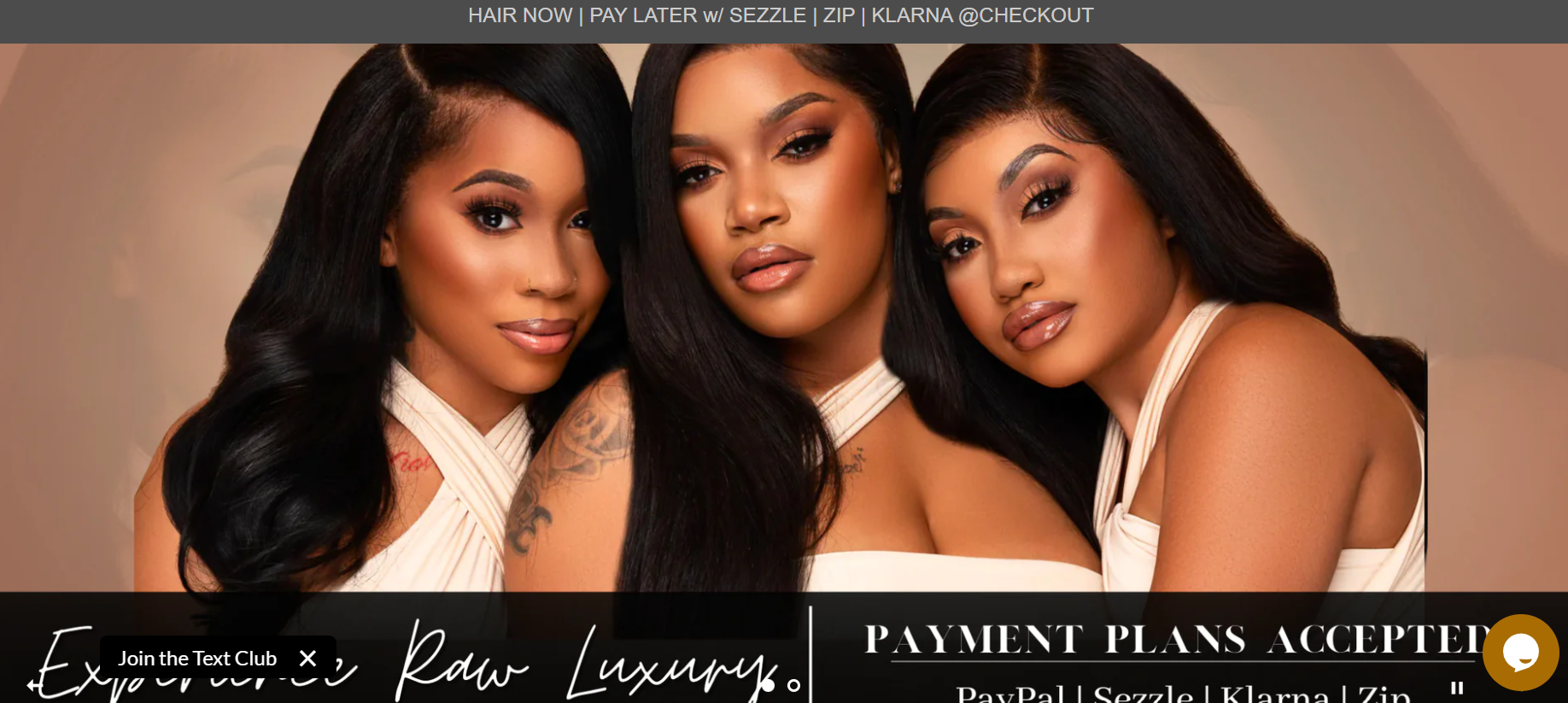 Cambodia Hair Freak is a top-rated hair vendor that is highly recommended for anyone looking to start a hair business. Their products are of excellent quality and are made from 100% real human hair, which guarantees durability and long-lasting use. They offer a wide variety of hair textures, lengths, and styles that cater to every need, whether it's straight, wavy, curly, or kinky hair.
Their dedication to ensuring complete client happiness sets them apart from the other companies on the hair vendor list. You may return anything without any problem because of their rapid delivery and friendly customer care. Cambodia Hair Freakas' low costs also let novice entrepreneurs get their feet wet without draining their bank accounts.
   6. Maxglam Hair
Maxglam Hair is an excellent hair vendor to consider when starting a business in the hair industry. With a vast selection of high-quality hair products, Maxglam Hair is a trusted supplier for hair enthusiasts around the world. Their extensive product line includes everything from wigs to hair extensions, and their commitment to customer satisfaction is unmatched. Maxglam Hair has been featured on numerous hair vendor lists, and for good reason. Their dedication to providing the best possible service and products is evident in everything they do, from their fast and reliable shipping to their knowledgeable customer service team.
   7. Beaudiva Hair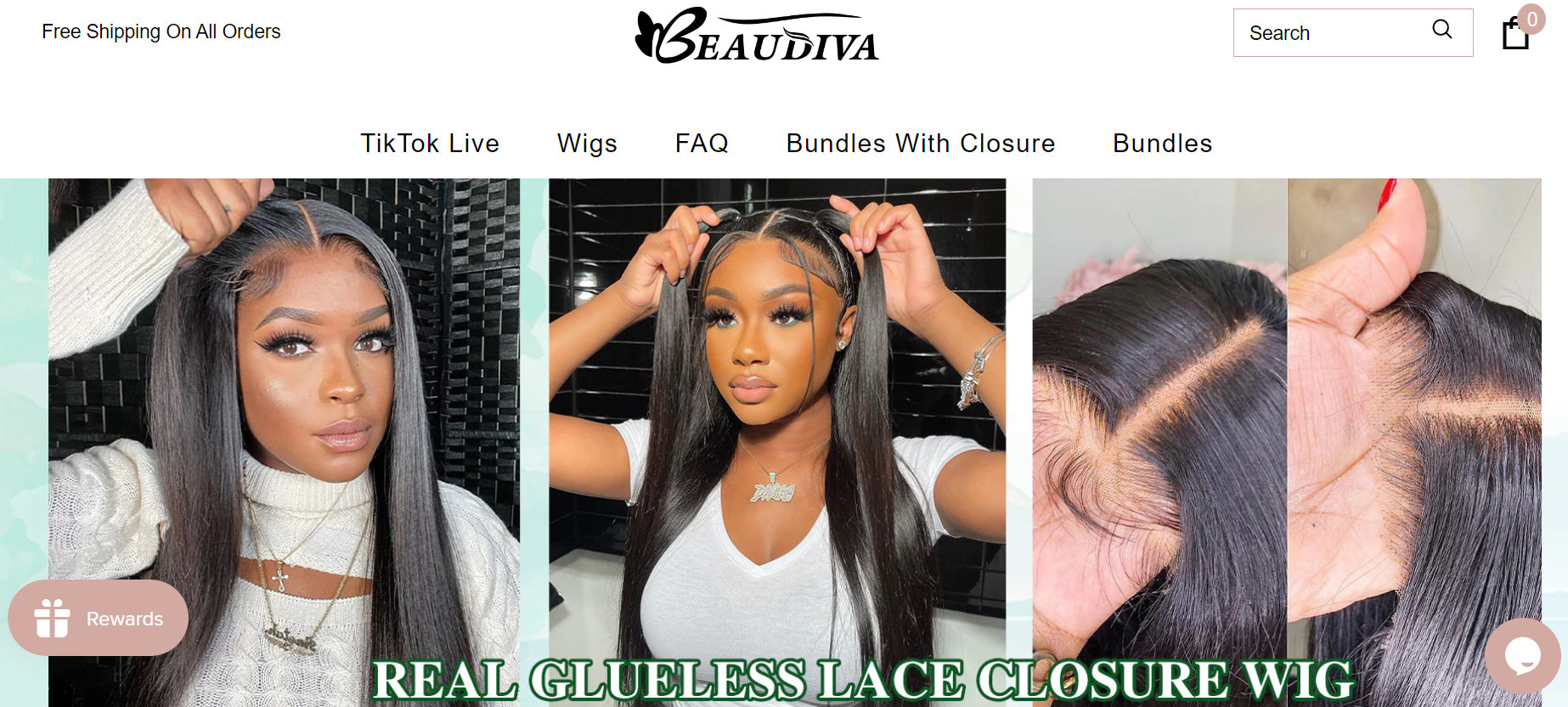 Beaudiva Hair is a top-notch hair vendor that any aspiring business owner should consider adding to their hair vendor list. With their exceptional quality and wide range of hair products, including virgin hair, lace wigs, and extensions, they have become a go-to supplier for many hair businesses worldwide. They also prioritize customer satisfaction and have a reputation for providing fast and reliable shipping, making them a reliable partner for any entrepreneur looking to start or expand their hair business. 
FAQs on the hair vendor list
   1. What should I look for when choosing a hair vendor for my business?
Look for vendors that have a good reputation, quality hair, competitive pricing, excellent customer service, and fast shipping times. It's also important to look for vendors that offer a variety of hair textures and lengths to cater to a wide range of customers.
   2. How can I ensure the hair I purchase from a vendor is of high quality?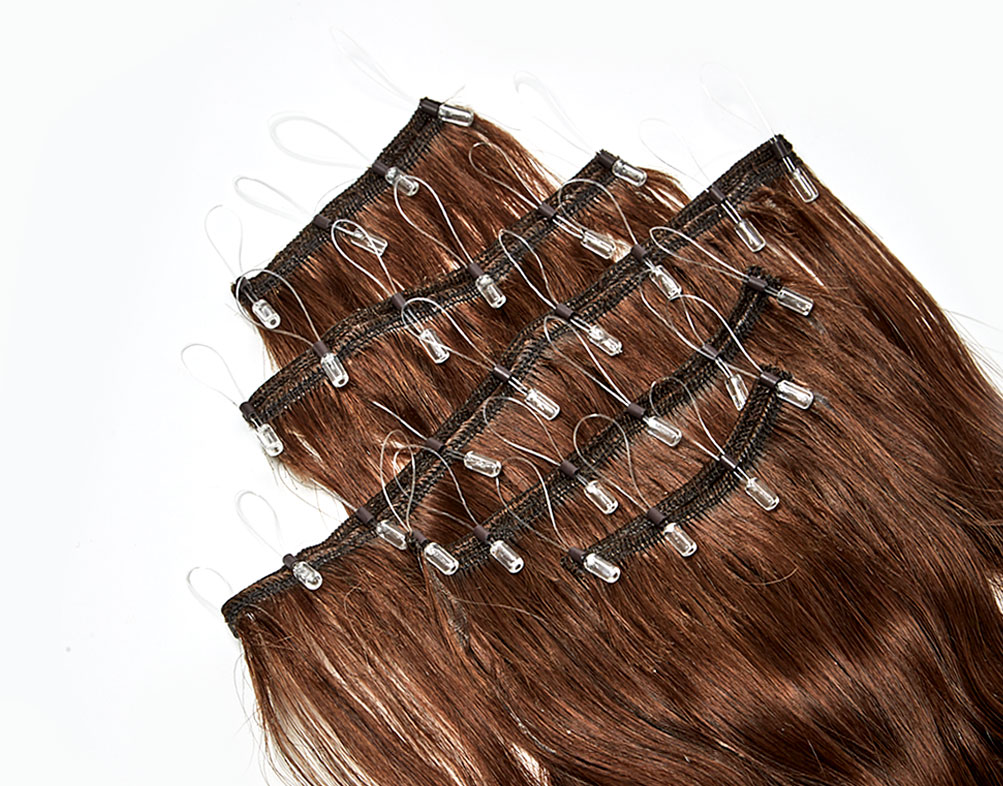 Do your research and read reviews from other customers who have purchased hair from the vendor before. Look for vendors that offer 100% human hair that is ethically sourced and has undergone minimal processing. You can also purchase a sample of the hair before making a larger investment.
   3. Can I negotiate prices with hair vendors?
Some vendors may be open to negotiations, but it is important to keep in mind that quality hair can be expensive. Before negotiating prices, make sure you have a good understanding of the market and the quality of the hair you are purchasing.
   4. How can I differentiate my hair business from competitors?
Offer unique hair textures, colors, and lengths that are not commonly found in the market. Provide excellent customer service and fast shipping times. Create a brand that is unique and memorable, and offer competitive pricing that is attractive to customers.
Final thoughts
In conclusion, starting a hair business can be an exciting and lucrative venture, but finding the right hair vendor is crucial to its success. From the above information, Jen Hair has provided you with the most reliable hair vendor, which offers a variety of hair textures and styles at competitive prices, and many of them have excellent customer service and fast shipping. Whether you're just starting out or looking to expand your existing business, these hair vendors are a great place to start. 
Remember to always do your research and choose a vendor that meets your specific needs and goals. With the right hair vendor and a solid business plan, you can achieve success in the hair industry. Finally, do not forget to share this post with your fellow hair lovers!