Have you ever caught sight of anyone with gorgeous hair and wondered how they can completely change their appearance? The answer is the magic functions of hair extensions.
Hair extensions currently play a significant part in the majority of hairstyles due to changes in culture and fashion over time. However, do you have an idea about who invented hair extensions and how they were created in the past?
In this article, let's discover the origins of hair extensions and the various types of extensions that were used in the past so that you can compare them with ones today.
Let's jump in right now!
Who invented hair extensions?
Although it is recorded that wefts appeared a long time ago, Christina Jenkins was the first person to create hair extensions like today. Her new techniques made them more practical, more flexible and easier to wear. Christina Jenkins, the weave's creator, deserves special recognition for her role in the advancement of extensions to the level they are at now. 
She started creating a way for properly fastening the company's wigs on clients' heads while working for a wig maker in this location. The method utilized to pin weaves to hair at that time wasn't very stable and didn't seem very natural because the pins added extra weight.
Christina traveled the globe instructing other stylists in her "Hair-Weeve" technique after receiving a patent for it. She opened her own salon, "Christina's HairWeeve Penthouse Salon," which she ran until she was 72.
After Christina's passing in 2003, she was warmly hailed for her creation and dubbed a "pioneer" of cosmetology, with many complimenting her for the Hair-Weeve system's capacity to raise people's self-esteem all over the world.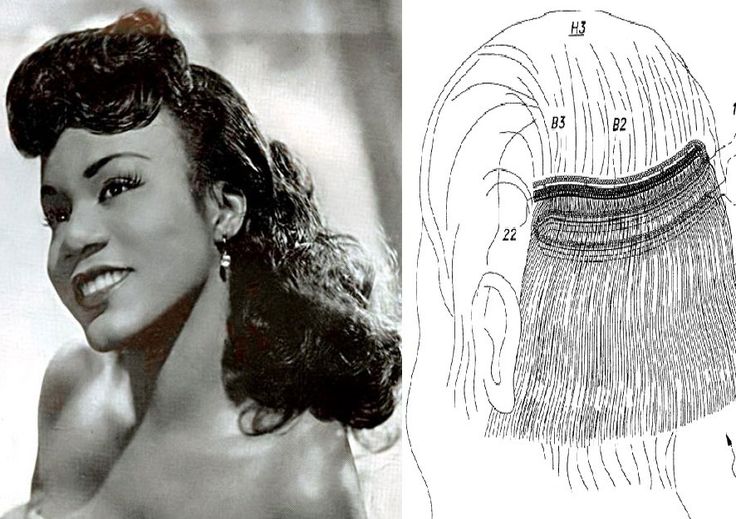 The history of hair extensions
We have provided you with the person who invented hair extensions first. However, do you know about the process of development of hair extensions throughout thousands of years? We are here to help you clarify every stage of its history in the following writing.
1. Ancient Egypt
Hair extensions have existed from as early as 3400 BC in Ancient Egypt. According to archeological findings, the earliest hair extensions were created by the Ancient Egyptians and used by both men and women. For Ancient Egyptians, hair was not just a matter of personal beauty but also as symbols of status. 
Hair extensions were often worn only on formal occasions. In those days, they were braided into the hair or fastened with beeswax. They were made of human hair, vegetable fibers or sheep's wool. However, hair extensions at that time were just for the upper class and not practical. 
2. The 16th
In the 16th century, people witnessed the rise of Queen Elizabth I, including her hair. Throughout her reign, she frequently donned wigs and hairpieces that increased her height, which helped to start a huge vogue in the Elizabethan era. 
She was well known for her red hair pieces that were firmly curled and styled in the 'Roman' manner. She started wearing wigs after losing her hair as a result of smallpox and persisted in an effort to seem young. Like the wigs worn by the Ancient Egyptians, Elizabethan wigs were frequently made of sheep's wool.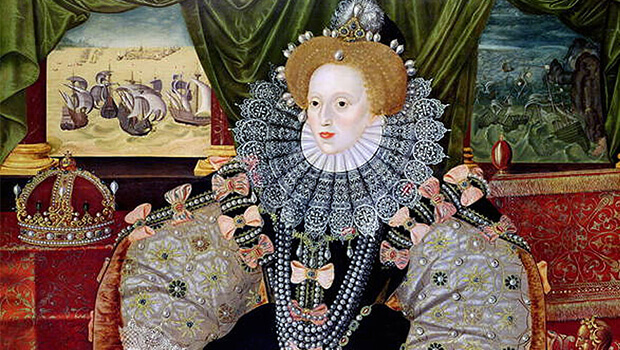 3. The 17th and 18th century in Europe and America
In the 18th century, hair extensions became popular among ladies in Europe and America. They were extremely popular among both men and women. In addition to using human hair, other materials used to make peruke during this time included horsehair, yah, coy, goat, and sheep hair.
They were used by King Louis XIV first as a high-end accessory to cover up his baldness.  However, they soon became a status symbol amongst wealthy men. It was common to construct wigs with pearls and beads for special occasions.
After his death, the average cost dropped and they quickly became within the reach of the average person.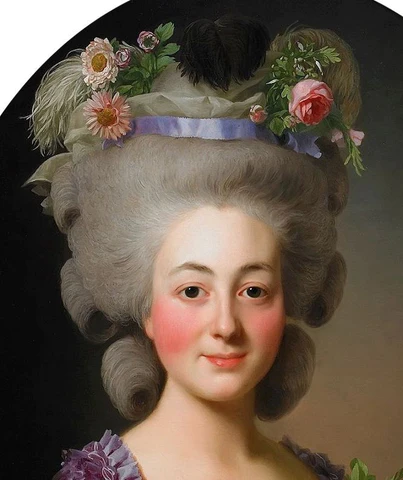 4. The 19 century
By the 19th century, Victorian women wore thick, voluminous hair and they frequently curled the front hair that covered their foreheads.
Women needed hair extensions to provide a bigger effect, which they then brushed over to give it that enormous, fluffy bulk. They arranged the hair to draw attention to the neckline and eyes. Women would drag their hair forward, hiding their forehead, and attempt to make their features appear as round as possible at that time because women were expected to have small, round faces.
These wigs and hair extensions were frequently worn quite high on the forehead and upward from the face. As a result, long hair became quite fashionable and long hair extensions were in high demand.
5. The 20th century
Hair extensions first entered the mainstream in the 20th century. It was the time that hair extensions started to be proper for the majority of people while they had previously marked prestige and luxury.
The 1960s: Coming to the 60s, big hair was in style. The only method to achieve the 1960s style, unless you were born with exceptionally thick hair, was with hair extensions and enhancements. To thicken their hair and add the necessary length to create the iconic 60s looks, people frequently applied clip-in hair extensions. 

The 80s: The use of hair extensions was widespread in the 1980s. Hair extensions were one of the best ways to achieve a show-stopping 80s hairdo despite some significant drawbacks. At that time, the use of synthetic hair extensions was quite common. A larger variety of styles were becoming available for weave-in hair extension.

The 90s: Hair extensions may not have been popular in the 1990s, but they were still around. Poker straight, long locks dominated the 90s hair trend. New techniques made clip-ins more affordable, which made it simpler than ever to imitate the haircut of your favorite 90s icon such as Naomi Campbell, Tyra Banks, and Britney Spears. 
6. 2000's Hair
2000's hair was all about having fun. People started to desire for adding length, colored portions and volume thus emerging a lot of new techniques.
Glue was frequently used to connect hair extensions to natural hair. Even though it is still practiced today, this approach is known to harm hair. It is advisable to use non-damaging hair extension methods, like micro ring attachments.
In the early 2000s, most hair extensions were still composed of synthetic materials; but, as we progressed into the 2010s and beyond, human hair extensions started to become more popular.
7. Present day
Hair extensions nowadays are more luxurious and natural-looking than ever. 
Modern hair extensions look better and last longer if properly cared for because 100% human hair extensions are used. With hair care lines made specifically for those with hair extensions, they are also simpler to maintain, especially when coloring.
Also, there is now a wider variety of hair and styling options for hair extensions. There are hair extension techniques that fit practically any budget thanks to the greater variety of possibilities. 
There are several possibilities for attachment techniques, including clip ins, tape ins, micro rings, small micro rings, and more! Hair extensions can be used to give your hair more length, volume, or even new color dimensions.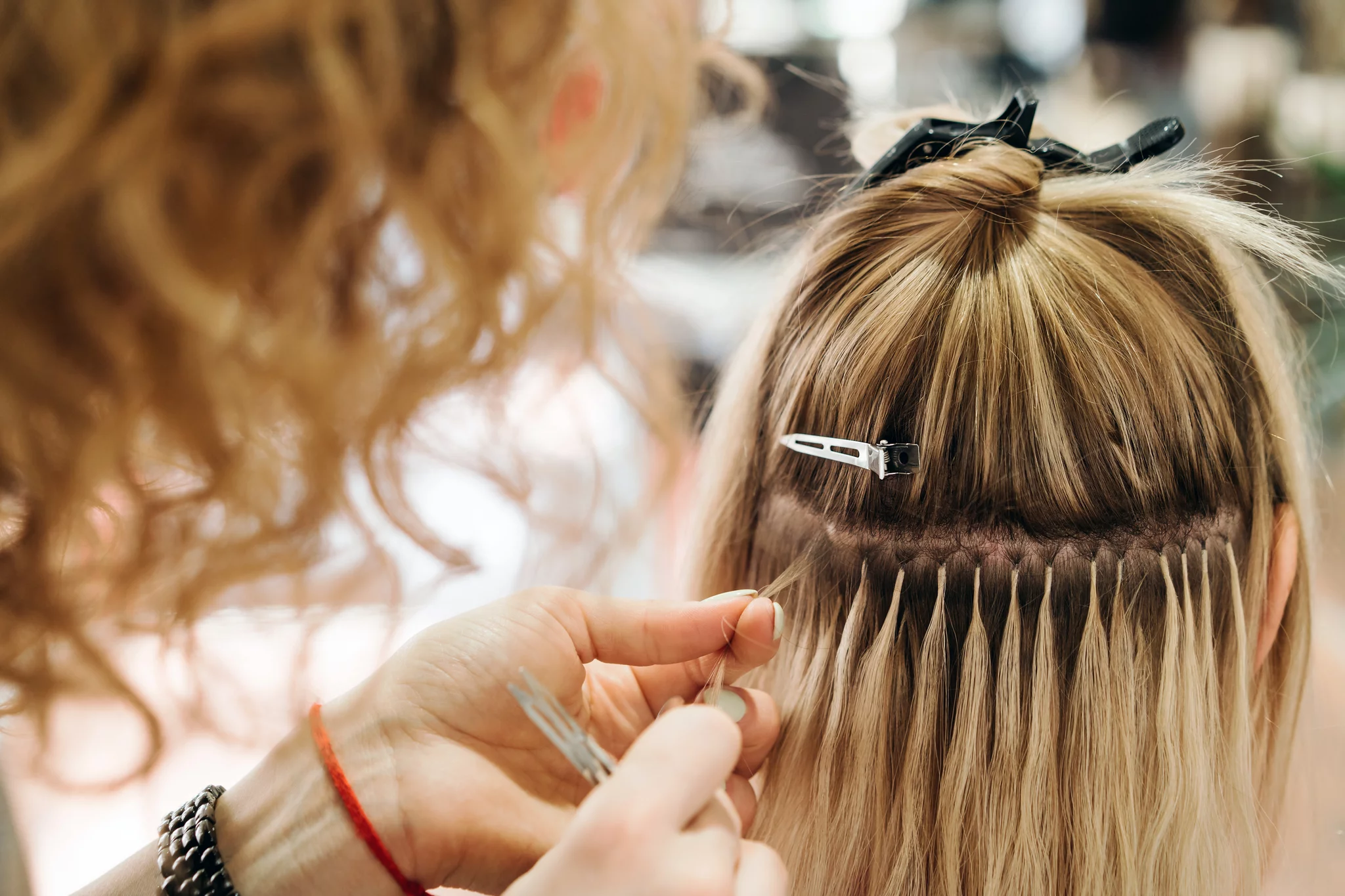 FAQs
1. Where did hair extensions originate?
The origin of hair extensions is Ancient Egypt. According to a lot of world-known Egyptologists, the earliest hair extensions discovered so far have been dated to as early as 3400 BC and come from the manual worker's grave at Hierakonpolis.
2. When was the first hair extension invented?
As mentioned above, it is said that the use of hair extensions and wigs was around 3,400 BC in Ancient Egypt. A famous figure using them is Cleopatra. To get the now-iconic, thick, braided mane, Cleopatra's hair was probably boosted with hair extensions and wigs.
3. Did they have hair extensions in the 70s?
The answer is yes. In the 70s, women had better access to wigs, hairpieces, and extensions, and could experiment with virtually any style and color. In 1974, the French fashion label called Balmain also debuted its hair collection, solidifying its position in the industry and making wearing a wig every day more commonplace..
Final thoughts
In this article, we have provided you with information about the history of hair extensions as well as who invented them. 
We sincerely hope that this article has helped you to grab more knowledge about hair extensions and applied them in reality when choosing.
Love what we share? Sign up for our mailing list and we will send you all brand-new content.