Using hair extensions has been a very popular trend, so finding a reputable and quality brand is essential. However, seeking information related to reliable brands is hard enough to make you confuse.
Do you want to know deeper into a specific reliable brand? We are certain that the first thing that pops up in your mind is Uolova Hair when mentioning this topic. So, do you want to research more about this brand's products?
In this article, we will give you detailed Uolova Hair reviews, especially product line, price, and delivery time. In addition, we also provide customer reviews that help you have a better feeling about this brand.
After this post blog, we are sure that you definitely can acquire a lot of pivotal information about Uolova Hair. And then, you will determine whether it is trustworthy and suitable or not.
Ready to explore? Let's dive deeper right now!
Uolova Hair: An overview
Uolova Hair has built a strong reputation for themselves by providing inexpensive, high-quality hair. Especially, thanks to the effective usage of E-commerce platforms such as AliExpress and Amazon, they have rapidly developed a solid reputation as a prestigious site for people who love hair extensions. 
This business has evolved over the years and now offers customers an even better online buying experience. Although the business is well known for its human hair wigs, they now also provide weave bundles. 
Uolova Hair reviews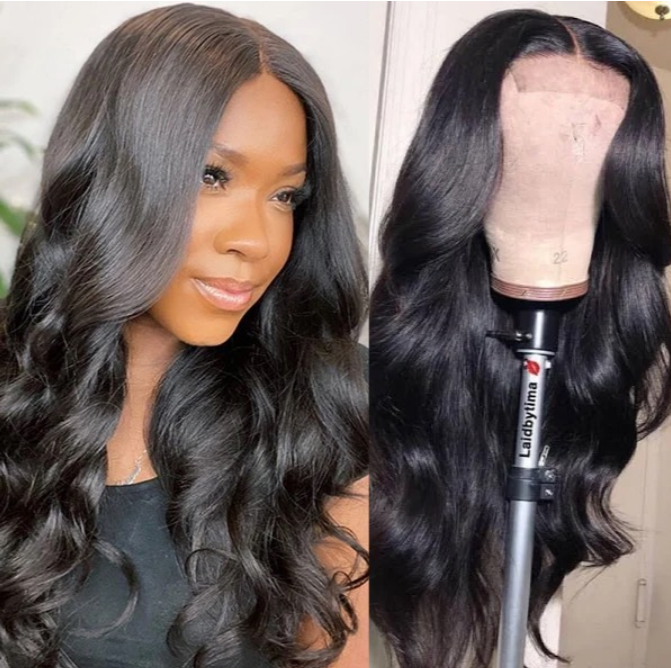 Before making any purchases, it is crucial to read reviews in order to get vital details about a brand's reputation and product quality. We've divided up the reviews into different categories, highlighting different factors to consider when deciding whether or not the brand is trustworthy.
Products
Uolova Hair is a real hair wig brand with high-class products and extremely competitive prices on the market today. This is a name known and supported by many wig believers in recent years. Uolova owns the most trending real hair wigs. 
Here, we will list the outstanding product lines of Uolova Hair:
Clip-in hair extensions

: This is ideal for those who want to temporarily add length, volume, and variety to their hair in a quick and easy manner. The clips often blend in seamlessly with your natural hair because they are undetectable and rest flat against the scalp.

Lace front wigs

: They are renowned for their adaptability and natural-looking hairline.  Sheer lace makes up the front of the lace front wigs from Uolova Hair. From ear to ear, this lace encircles the head to simulate a natural hairline.

360 lace wigs

: They are renowned for their adaptability and attractiveness. Premium human hair is used in the 360 lace wigs by Uolova Hair. The hair is typically collected from several sources and only very gently processed in order to keep its natural texture, gloss, and softness.

Hair weaves and bundles

: In order to create personalized wig units or whole-head installations, Uolova Hair offers hair weaves and bundles. For different hair types, these products come in a variety of textures like straight, wavy, or curly.
Quality
Uolova Hair owns a variety of styles such as half-tied hair, full-head wig, side bangs, …. So you can easily choose the style that best suits your face.
With the material from 100% real hair, you can comfortably style, and use chemicals, dryers, curling irons,… without having to worry about the problem of dry, frizzy hair. This is the plus point that makes Uolova Hair's products win a lot of favor from customers.
With advanced techniques, plus skillful hands of hairdressers, Uolova Hair creates perfect natural beauty products. With a variety of colors, designs and different lengths and thicknesses, customers can freely choose according to their pocket, taste and favorite style.
For example, Jerry Curly 13×4 Lace Wig – 180% Density Piano Honey Blonde Human Hair is one of the best sellers on the Uolova Hair website. This product is 100% premium quality virgin human hair and ultra-soft, shiny, silky, and tangle-free.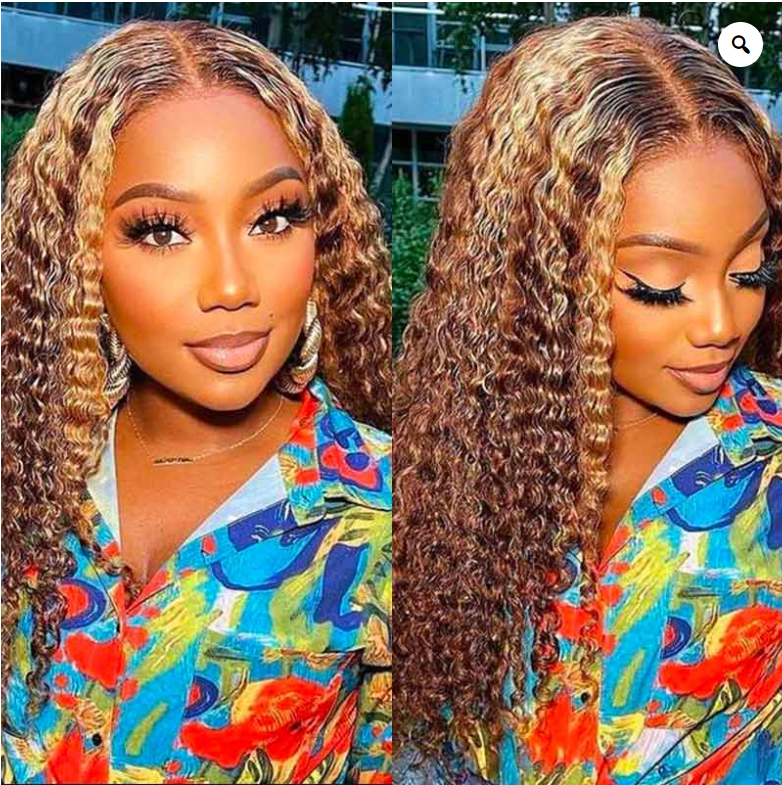 Price
Uolova Hair provides users with quality products at affordable prices. In terms of overall market space, they have a more favorable price. In addition, the brand also has a lot of promotions and coupons included. You can get a product with a better price than expected if you can apply those promotions in time.
Depending on the type of hair, Uolova Hair offers different levels of fake. Prices range from $50 to hundreds dollars , depending on the length, texture, color, and quality of the hair.
Shipping
Shipping out within 1 to 2 days after Uolova Hair system have received your payment. You will receive a confirmation email as soon as your order is placed letting you know that our staff has received it. You will get an email message with your tracking details once your order is fulfilled. In the event of a return, shipping costs are not refundable.
Normally, Uolova Hair pays the shipping costs, thus there is no charge for shipment. In excess of $59 for the buyer. The buyer may be required to pay $19.9 for shipping in some unique circumstances (where the total order is less than $59). And the buyer is responsible for the following terms:
The buyer is responsible for paying any taxes that the recipient's nation or region imposes as customs duties.

The expense incurred as a result of the buyer's changed address or delayed delivery is their responsibility.

If the buyer cancels or returns part of the order for personal reasons, the expense of doing so will be on the buyer.
Customer service
The customer service at Uolova Hair gives you the most satisfying shopping experience possible. They keep in touch with customers through various platforms such as: Email, Whatsapp, Live chat, Text, and Instagram. According to our experience and many customer reviews, they respond relatively quickly.
Uolova Hair strives to respond to consumer inquiries quickly. Depending on the volume of customers and the difficulty of the problem, the processing process may vary. However, up to 24 hours, you will receive a suitable reply.
Return policy
Your satisfaction is the goal of Uolova Hair. They ensure that all products have been accurately described to ensure that you receive a high-quality and satisfactory product. However, if for any reason you are not completely satisfied with your purchase of a Uolova Hair product, they gladly accept product returns within 30 days of purchase.
Returns made without authorization won't be accepted. Returned goods must be in their original condition. All returned goods must be in their original packaging with all gifts still attached, unworn, unwashed, uncut original lace, undispersed original curl pattern, and unaltered. Include the order form, receipt, and your item(s) in the box they came in.
Customer reviews on Uolova hair reviews
It seems impossible that you could build up such a large wave in such a short amount of time. This Uolova Hair review looked for customer reviews of their wigs online for people who were dubious about the legitimacy of this brand. Based on Uolova Hair reviews on Trustpilot and Amazon, customers have reported that:
The hair is super soft and really nice

The hairline is thick and luscious

The lace is truly invisible

Fast and free delivery

Discounts are offered

Easy to use and order

Some items were too shiny and felt fakelike.
Is it worth buying hair from Uolova Hair?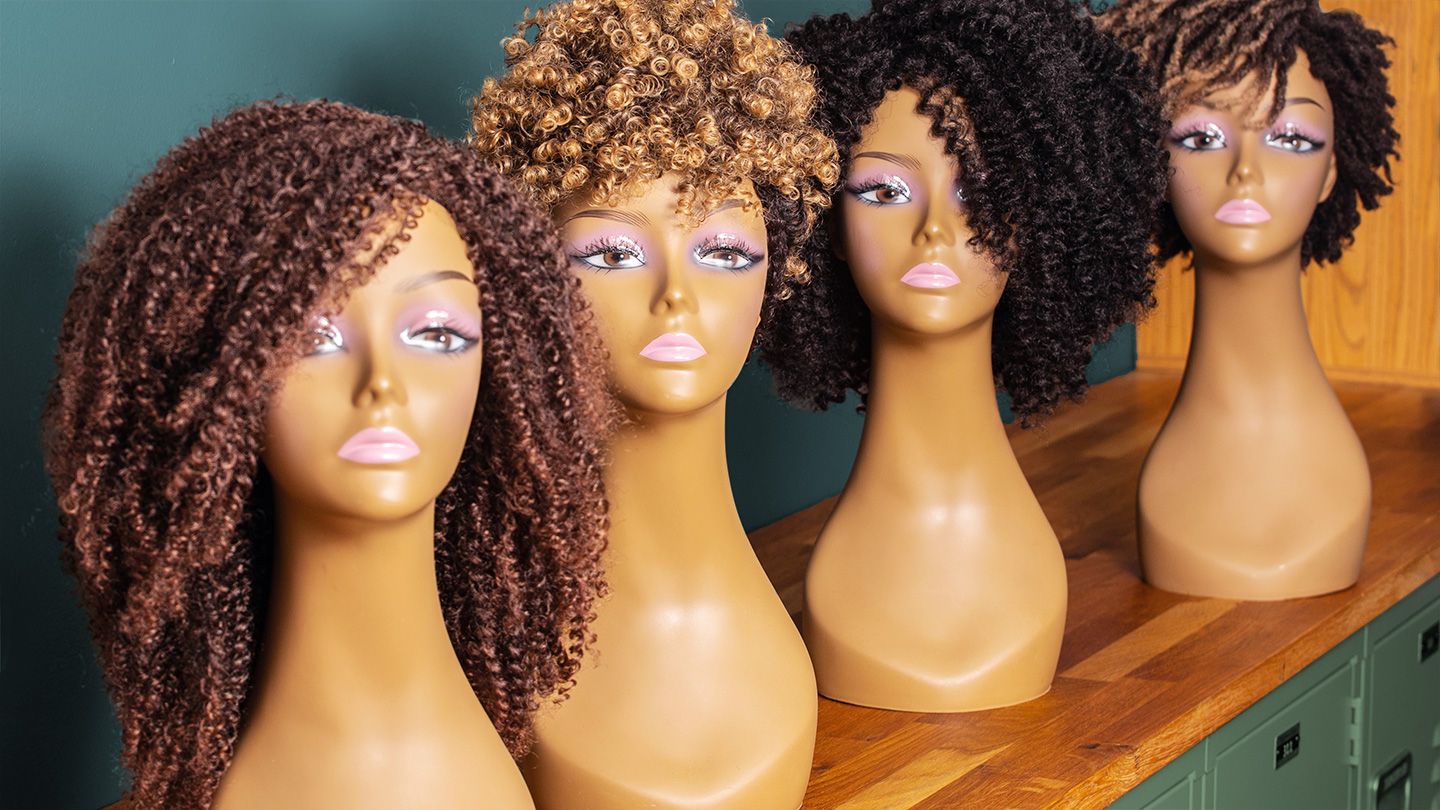 Despite making its debut early, Uolova seems to be fully immersed in the wig industry. Customers can see a little portion of the brand's internal activities while we wait for its "about us" part to be expanded.
All Uolova hair wigs are precisely constructed and sustainably produced, and they all pass inspection for structure, luster, and usefulness. Buyers can browse through hundreds of fashionable things online, so their collection is outstanding. What's not to enjoy when you have a heated comb and a set of false eyelashes as a bonus?
FAQs
1. Is Uolova Hair good?
It depends. But it is undeniable that from quality to beauty that is not inferior to other brands on the market, Uolova Hair owns the highest quality real hair wigs on the market. This brand has proven its quality to customers at home and abroad, showing you that your trust in Uolova Hair is completely worth it.
2. Is Uolova Hair legit?
Yes, Uolova Hair, which sells hair extensions and related products, is a legitimate company. They have a following of customers who buy their products, they are active on social media, and they have an established online presence. However, it's important to exercise caution and perform your own research before making any online transactions.
3. How long does Uolova Hair take to deliver?
According to Uolova Hair website, they strive to provide customer with the fastest delivery. Normally, the whole processing and shipping period will take 1-2 business days. Product delivery time within 1-3 business days and shipping from New Jerseys. 
4. Where to buy Uolova Hair's products?
The most reputable and advised location to do so is on the official website of Uolova Hair, which also allows direct purchasing of their products. On their website, you can browse their product selection, pick the items you want to purchase, and then complete the payment process.
Additionally, you have the option of purchasing Uolova Hair products through Amazon and a number of other online shipping channels.
Final thoughts
In conclusion, Uolova Hair is a reliable brand in the wig market. However, it is essential to consider and verify feedback from various sources. To make sure that you make the most reasonable decision, don't forget to pay attention to both positive and negative experiences.
If you have any questions about our review of Uolova Hair, follow us as soon as possible! Please feel free to ask us by leaving a comment down below.
Love what we share? Follow us and be the first one to receive notifications of brand-new information!