If you find yourself in search of exceptional hair extensions and have your eyes set on Unice Hair, then you have landed in the perfect spot. The brand has an excellent reputation for virgin hair extensions that will fulfill your needs.
In this article, Jen Hair aims to present you with detailed Unice Hair reviews, encompassing various aspects such as the company's background, customer feedback, and product assortment. By the time you reach the end, you will be equipped with all the essential knowledge to decide whether Unice Hair is the ideal option for your needs.
Unice Hair: An overview
Let's begin by delving into an overview of the company itself. Unice Hair is a brand that specializes in the production and sale of human hair extensions and wigs. The company was founded in 1999 and has since grown to become one of the leading suppliers of high-quality hair products in the world.
Unice Hair sources its hair from various countries such as Brazil, Peru, India, and Malaysia. The hair is carefully selected and undergoes a rigorous quality control process to ensure that it meets the company's high standards. 
Today, Unice Hair has a large customer base across the globe. The company continues to innovate and improve its products and services to maintain its position as a leader in the hair industry.
Unice Hair reviews
Reading Unice Hair reviews is a great way to gain insight into the experiences of past customers and to help you make an informed decision before purchasing any of their products. 
Products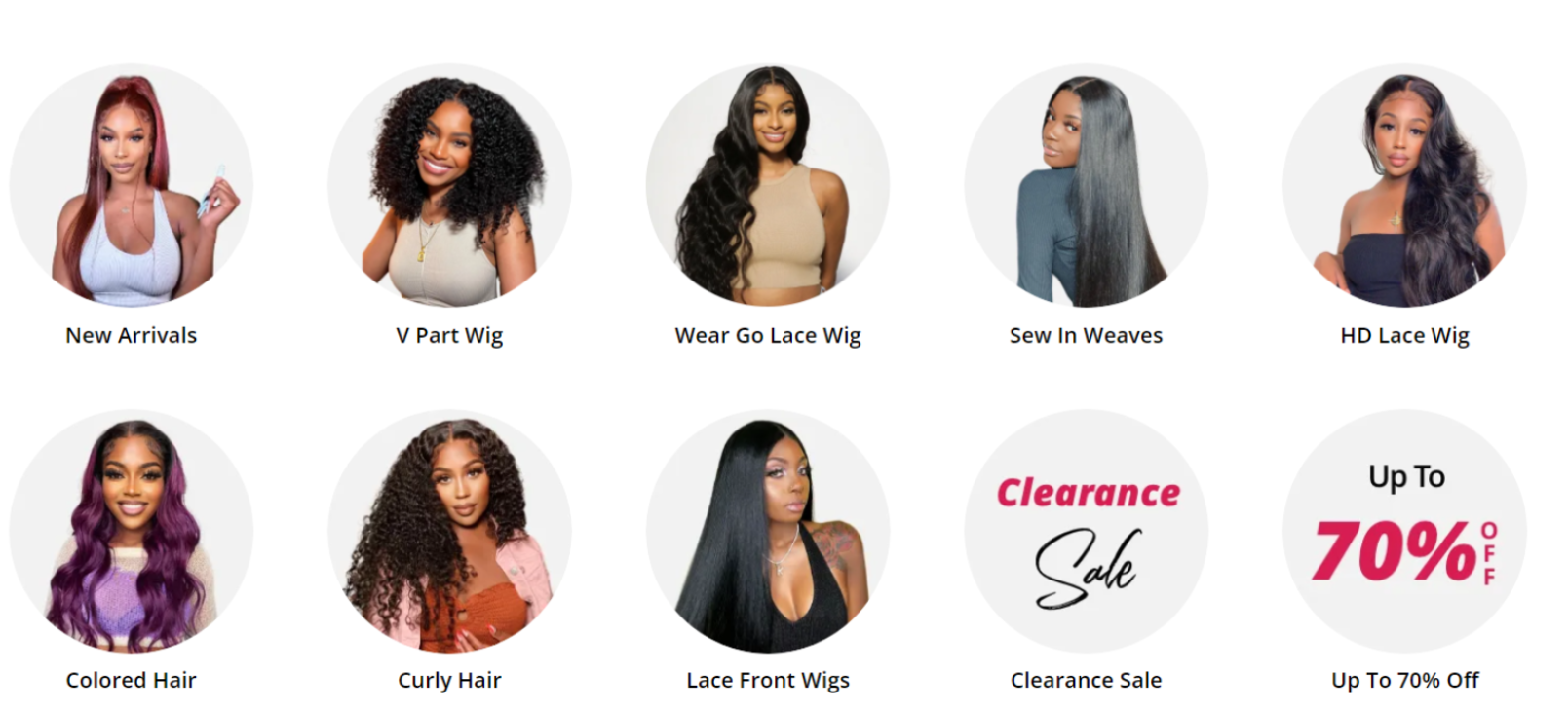 Now, let's move on to the product range offered by Unice Hair. The brand provides a diverse and extensive selection of options to cater to various preferences and requirements. 
UNice products are known for their durability and realistic look. They cater to various hair types and styles, providing options for different preferences and needs.
Here are some of the UNice hair products you may come across:
Hair extensions:

UNice offers various types of hair extensions, including clip-in extensions, tape-in extensions, and sew-in extensions. These extensions are available in different lengths, textures, and colors, allowing you to achieve the desired look.

Wigs:

UNice wigs are crafted from human hair and come in different styles, such as lace front wigs, full lace wigs, and 360 lace wigs. They provide a natural appearance and can be styled and customized according to your preference.

Hair bundles:

UNice hair bundles are bundles of human hair that can be used for sew-in installations. They are available in different lengths and textures, including straight, wavy, and curly, allowing you to create versatile hairstyles.
Quality
When it comes to evaluating the quality and reliability of a brand, customer feedback plays a crucial role. According to Unice Hair reviews, countless individuals have expressed their satisfaction with the brand's hair extensions, emphasizing their durability, natural appearance, and ease of styling. Customers have praised Unice Hair for the seamless blending of their extensions with their natural hair, resulting in a flawless and realistic look.
Let us take an example. The UNICE 16 Inch Afro Kinky Curly Wear and Go Glueless Wigs are designed to provide a convenient and natural-looking solution for achieving an afro kinky curly hairstyle. The "Wear and Go" feature suggests that these wigs are easy to put on and require minimal styling. The term "glueless" implies that they can be worn without the use of adhesive or glue, which can be beneficial for those who prefer a hassle-free application process.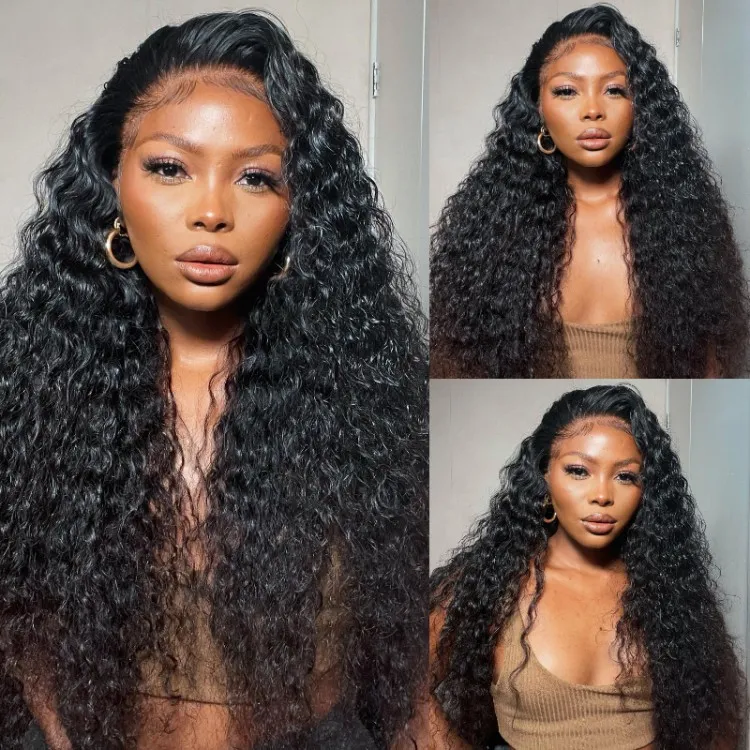 Price
In general, Unice Hair's prices are competitive with other high-end hair extensions and wig companies. Their prices may be slightly higher than some lower-end brands, but this is reflected in the quality of their products and the level of customer service they provide.
For example, a 16-inch Brazilian straight hair weave from Unice Hair may cost around $160. A 13×4 lace frontal wig made from Brazilian body wave hair may cost about $250, while a full lace wig made from Peruvian straight hair may cost $350.
Shipping
The brand offers two different shipping methods. Photo: Unice Hair
Now, let's discuss the logistics of purchasing from Unice Hair. Their shipping services are efficient and reliable, so you can trust that your order will be processed promptly and delivered in a timely manner. 
Typically, you can expect to receive your extensions within 3 to 5 days if they're shipped from their warehouse in the USA. However, if your products are shipped from their warehouse in China, the shipping time may extend to 5 or 7 days. Regardless of where your order is shipped from, Unice Hair is committed to ensuring that you receive your products as quickly as possible.  
Return policy
In the event that you encounter any issues or have a change of heart after making a purchase, Unice Hair has a reasonable return policy in place. The brand understands that customer satisfaction is paramount and allows returns within a specified timeframe, as long as the extensions remain unused and in their original packaging. To ensure a smooth and hassle-free return process, it is advisable to familiarize yourself with the specific details of the return policy on the Unice Hair website.
Customer service
According to Unice Hair reviews, the brand appears to provide a helpful and supportive customer service experience. The brand offers a variety of channels for customers to get in touch, including email, WhatsApp, and telephone support. Additionally, they have a dedicated blog section on their website that provides customers with helpful information and resources to assist them with their purchase decisions.
Customer reviews on Unice Hair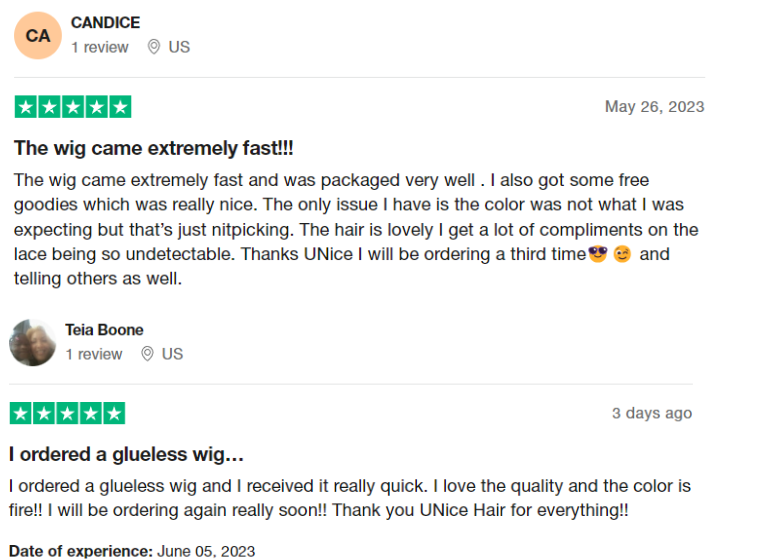 After conducting a survey of Unice Hair reviews from customers on their website and Amazon page, the general consensus can be summarized as follows:
Soft and beautiful hair that creates a voluminous look.

Excellent quality and texture.

The hair is easy to style and holds curls well.

Minimal shedding and tangling.

Fast shipping and great customer service.

Affordable prices for the quality of hair.

The hair is easy to maintain and doesn't require much styling.

Highly recommended for anyone looking for high-quality hair extensions.
Is it worth buying hair from Unice Hair?
To provide an overall assessment based on the Unice Hair reviews above, it can be concluded that this is a good option to consider for affordable hair extensions. However, it is still important to carefully consider your decision before making a purchase, as every customer's experience and perception may vary. Reviews are only meant to serve as a reference.
FAQs
   1. Is hair from UNice good?
UNice is known for providing high-quality hair products made from 100% human hair. The hair is durable, soft, and has a natural appearance, allowing users to style it according to their preferences. However, individual experiences may vary, so it's always advisable to read customer reviews and choose the specific UNice product that meets your requirements.
   2. Who owns UNice hair?
UNice is a global brand that operates in various countries, and the ownership information is not publicly available. Specific details about the ownership structure and individuals associated with UNice may not be readily accessible.
   3. Is UNice hair ethical?
Regarding the ethical practices of UNice hair, it's important to note that ethical standards and practices can vary across companies and industries. UNice claims to prioritize the sourcing of hair from ethical and reliable suppliers. They state that the hair used in their products is obtained through voluntary donations or from reputable sources. However, it's recommended to conduct further research or reach out to UNice directly to obtain the most up-to-date information regarding their ethical practices and supply chain transparency.
   4. How do I choose the right Unice Hair product for me? 
Unice Hair offers a wide range of products in different lengths, textures, and colors. To choose the right product, you should consider your hair type, desired style, and budget. You can also consult with Unice Hair's customer service team for personalized recommendations.
   5. Where can I purchase Unice Hair products?
Unice Hair products can be purchased on the official Unice Hair website, as well as on various online marketplaces such as Amazon and AliExpress.
Final thoughts
Above, we have provided you with detailed Unice Hair reviews to give you an overview of the brand's products and services. Therefore, you can have a deeper understanding of it and make an informed decision!
Lastly, don't forget to like and share this post with your friends so they can also read and benefit from it!