Hair extensions have become more accessible and versatile, with various types of extensions available for lots of hair textures, lengths, and styles. However, the majority of people can't tell the difference between different hair types, despite the fact that they fit various styles and need different amounts of upkeep. This phenomenon becomes true when it comes to the case of comparing body wave vs deep wave. 
In this article, Jen Hair will give you an overview of each hair type and provide advice on deciding between them. Therefore, you can make wise choices ultimately. 
Now, let's begin with the definition and the characteristics of body wave and deep wave, respectively. 
What is a body wave?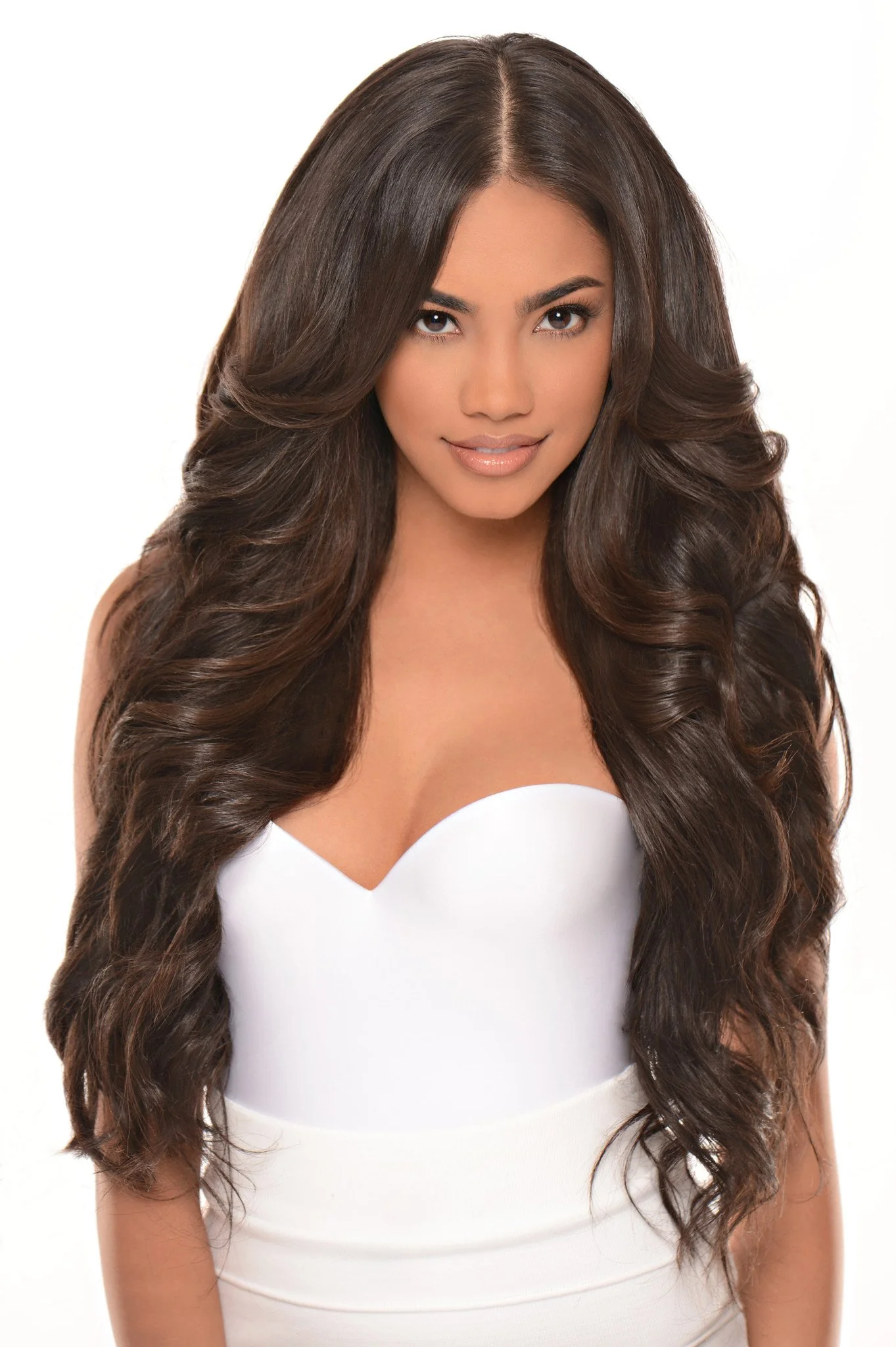 Body wave hair has a soft, natural wave pattern that resembles the look of natural, relaxed hair. It provides a gentle, undulating curl that adds volume and body to your hair, while still maintaining a sleek and smooth appearance. It's accomplished by using a certain kind of curling iron to create a series of large, sweeping curls all over the head, giving the hair a wavy look.
The characteristics of body wave hair:
Body wave hair features wavy, soft patterns with S-shaped curls. This means that the hair will be really silky, smooth and thick, which possesses a stunning hair look. 

The hair's texture is loose but naturally curly, which is neither too straight nor too curly. It helps the hair to be less prone to shedding and flexible to style.

Often made from human hair, this hair type has a long lifespan with low maintenance.
What is a deep wave?
When discussing hair textures, the term "deep wave" is used to describe those with waves that are very deep and distinct. Deep wave hair is characterized by consistent curls that form an "S" shape, giving it a sophisticated and unique appearance. 
Let's take a deeper look at the features of this hairstyle:
Because the curls are all going in the same direction, the hair is less likely to frizz and become unruly.

Thanks to its unique wave pattern, deep wave hair creates a shiny, bouncy, and voluminous look. 

Since the providing deep wave hair is often made of human hair or remy hair, which is famous for its healthy hair strands and long lifespan, it offers you a long service time of being well-cared. 
This hairstyle is often accomplished with the use of heat styling equipment, chemical treatments, or braiding. Many women choose to wear their hair in deep waves because it's a convenient and low-maintenance method to add texture, volume, and style.
Body wave vs deep wave: What's the difference?
Deep wave hair and body wave hair are two different types of curly or wavy hair textures. While distinguishing body wave vs deep wave, there are distinct differences between the two.
Wave pattern

: Body wave hair has soft, loose, and flowing waves that create a natural and relaxed look. The waves are not as defined as deep wave hair and tend to be more subtle and uniform throughout the hair. 

Texture

: In terms of texture, body wave hair is softer and smoother, while deep wave hair is thicker and coarser. Both styles can be colored and styled with heat, but body wave hair is more damage-prone and requires more product to maintain its shape and definition.

Maintenance

: Body wave hair requires less maintenance than deep wave hair, as it tends to stay in place and is more resistant to humidity. In contrast, deep wave hair requires more maintenance and needs to be regularly styled to maintain its definition. 
Body wave vs deep wave: Which type is better?
Body wave hair has soft and loose waves, while deep wave hair has pronounced and defined waves. Each method is an excellent way to give your hair more body and movement, so the one you choose will come down to personal taste and the style you're going for.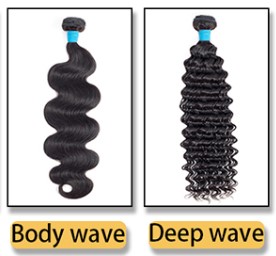 Here is some advice:
Body wave hair is an ideal style for those with naturally wavy hair, as it can enhance the natural waves and make them more defined. This hairstyle is also perfect for those with straight hair, as it can add texture and volume without the need for harsh products or styling techniques. When used in conjunction with a balayage or ombre hair color, it creates a stunning effect by adding depth and character to the overall style.
On the other hand, those with round face shapes might prefer a deep wave style with layers to create the illusion of a more defined jawline and cheekbones. Those with oval face shapes might opt for a longer, more voluminous deep wave style that adds balance to their features.
Where to buy body wave hair & deep wave hair?
If you've decided to make a purchase but aren't sure where to do so after reading the above comparison of body wave vs wave hair, Jen Hair is the best place for you. With the goal of giving our clients a wide range of options, we stock single, double, and super double hair grade in different lengths and quality levels.
Some of our preferable items:
    1. Vietnamese Hair Body Wave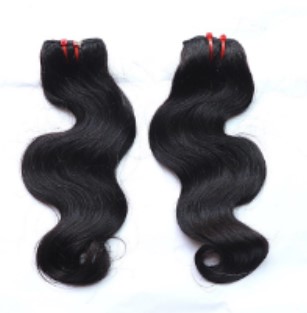 Vietnamese Body Wave H4 is one of the favorite items of Jen Hair clients thanks to its super bone-straight texture promoting the hair not tangling and keeping waves after washing. You can take advantage of its feature to dye and bleach in various colors. The hair is available in different grades (8A, 9A, 10A) with many length choices, from 8 to 32 inches. 
Buy here: Vietnamese Hair Body Wave
    2. Vietnamese Hair Deep Wave
Vietnamese hair deep wave H5 offers lots of advantages, which are 100% human hair and without the use of any harsh chemicals to achieve its silky smoothness. It's important to note that this particular kind of hair is available in bulk (5 tons per month) with expedited shipping (5-7 days), so customers need not worry about running out of stock.
Buy here: Vietnamese Hair Deep Wave
Final thoughts
Making a comparison of body wave vs deep wave might be difficult due to the similar wavy feature. From this article, Jen Hair hopes that you now have a better understanding of each type of hair as well as know how to make an informed decision when purchasing one of these two types.
If you find this information helpful, do not forget to like and share it. Moreover, be sure that you follow Jen Hair's website to be updated with the newest news!