Winter is coming, and are you looking for a fresh new appearance to start the season by changing your hairstyle, but you are concerned that heated tools, chemicals and other products can cause damage to your hair? If so, we have an ideal for you! 
Loose wave and body wave virgin hair – one of the most popular beauty trends among women nowadays, come to your rescue. With curly and wavy bundles, loose waves and body waves can change your look and help you achieve the hair goal that you have had from all time within a matter of hours. However, loose wave vs body wave, which hairpiece is best for you? What is the difference between loose waves and body waves? If you are confused about those issues, don't worry, we at Jen Hair are here to help! 
Related posts:
What is loose wave hair?
Loose wave hair is the natural virgin hair that is especially curlier and waiver in the field of wavy extensions. In terms of tightness and straightness, we can see that it stands right in the middle – not too tight, but not too straight. This distinctively natural curl of loose wave hair attracts many ladies. Moreover, loose wave hair is fluffier and more voluminous than the majority of hair extensions currently on the market. 
Loose wave hair: The pros & cons
Pros of loose wave hair:
It is high quality hair and have shiny characteristics

It can give you the unique appearance with its tight curls

It can be coloured with any colors as you wish

The defined curls won't be badly affected with the hair dye

It does not require styling tools
Cons of Loose wave hair:
It is discouraged to bleach loose wave hair 
What is body wave hair?
As suggested by the name, body wave hair is produced on the entire hair bundle in a deep "s" pattern. Body wave style gives you the freedom to easily straighten or curl to obtain any look that you desire. Many women favor this hair because of its adaptability. Moreover, body wave hair can offer you a natural look as it blends in perfectly with your natural hair. No one will be able to tell that you are wearing hair extensions because of how well it functions on your head.
Body wave hair: The pros & cons
Pros of body wave hair:
It possesses flat strains

It is a remarkable choice for those who love simple hairstyle

It can be colored and bleached as you wish 

It does not easy to shed a lot
Cons of Body wave hair:
It doesn't maintain the curl very well

It does not top priority for those who wish to change up their hairstyles
Loose wave vs body wave: What's the difference?
Body wave and loose wave hair are created with the finest virgin hair, which is 100% actual human hair that has not undergone any chemical treatments. At this point, you might wonder what distinguishes these two forms of hair. Let us help you to find the answer!
Bouncy: For someone looking for a bouncy curl, loose extensions will appear ideal because they have much more volume than body wave hair. This is because the body wave has closely designed strains which make it less bouncy.

Style flexibility: Loose wave extensions are considered to be more versatile than body waves.

Curls: If you want straight hair, stick to body waves because loose wave hair has smaller and tighter curls compared to body wave hair. This is the major difference between these two wave wigs.

Duration: Loose wave hair lasts longer than body wave hair. While body waves will become straighter over time and with frequent shampoo, loose waves fluffy curls of loose remain unchanged. 
Loose wave vs body wave: Which one to choose?
So which one to choose? Loose wave hair or body wave hair? We can say that it depends on your personal preferences. 
If you are a dreamy girl who is looking for bouncy and voluminous hair, loose waves can be your best option. On the other hand, if you seek a simple and natural hairstyle to create a soft look, you can consider body waves.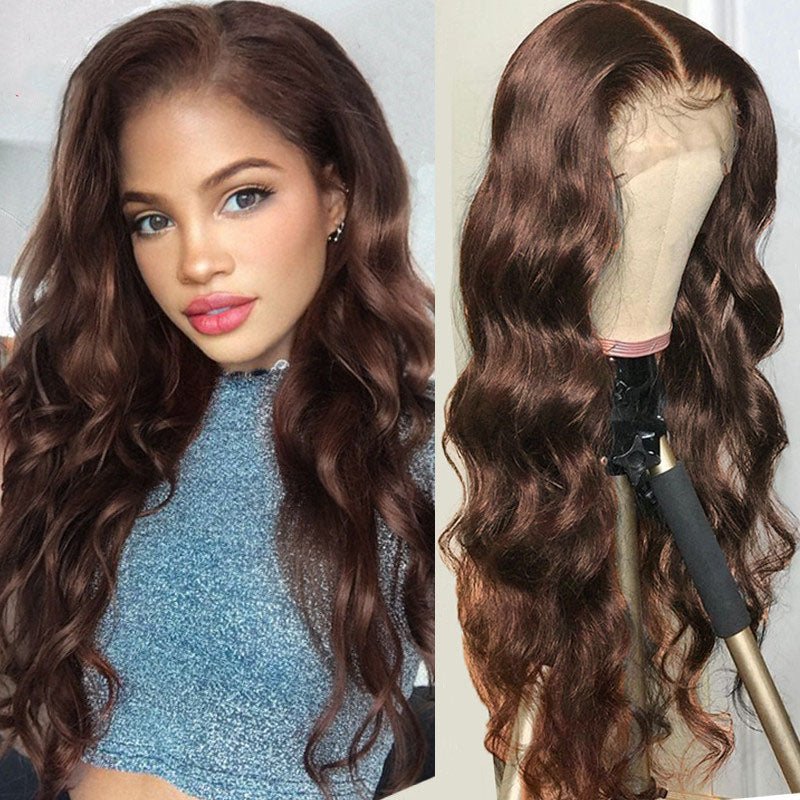 And whether it's body wave hair or loose wave hair, it is the best natural and quality human hair without chemical treatment that can give you an amazing outlook. Instead of struggling to choose, you can absolutely choose both! We believe that regardless of what type of wave you choose, they will suit you well. 
After deciding what wavy hair is the kind you should purchase, a new issue arises: there are a lot of hair companies in the market, so where should you go to acquire the greatest wavy human  hair extensions? We would like to present to you Jenhair Vietnam – one of the most decent hair companies in Vietnam. At Jenhair, we are proud to say that we have always tried our best to provide the best quality weave hair extensions to our clients. Check out our 2 products right now!
100% virgin loose wave hair is one of our most popular weave hair extensions. This best-selling range of loose wave hair extensions comes with following various advantages:
Hair is unprocessed, dye friendly and tangle free

Looks very shiny and glamorous

Holds curly wavy shapes well even after washing

Can be chosen between 9 different lengths ranging from 6 inch to 22 inch

Be able to be styled in a multitude of ways
Jenhair loose wave hair extension is ready for you to buy here.
Besides loose waves, many clients choose our body waves as one of  the highest quality body weave hair in the market. We are confident to say that we always offer the finest quality body wave with reasonable cost. Don't hesitate to instantly transform your hair with Jenhair body wave hair now to gain below benefits from our product:
It gives an extremely versatile and low-maintenance S-shaped design

Can be dyed, Bleached and Restyled

Soft and Smooth, No Tangling, No Shedding

Can be chosen between 9 different lengths ranging from 6 inch to 22 inch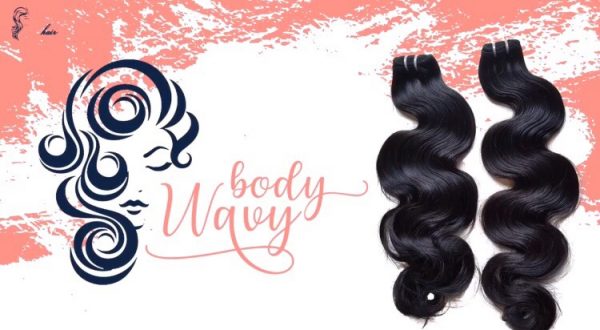 Please feel free to click here to add our body wave hair extensions to your cart now!
Final thoughts
Both loose waves and body waves are outstanding hairpieces for women who are fans of wavy patterns. Above is our guide to help you tell loose waves and body waves apart and assist you in opting for the wavy human wig that is suitable for your needs.  
If you love trying out the newest trends and you enjoy changing your hairstyle at different events and occasions, you can consider choosing both of these two wave hairstyles. 
To sum up, on the question "loose wave vs body wave, which hairpiece is best for you", it will depend on your personal preferences and your budget. Please consider all the affected factors that we have provided to choose the hairstyle that makes you confident and comfortable. If you consider buying these wave hair extensions, please don't hesitate to contact us. At Jenhair, we are willing and eager to help you find the most suitable new loose wave and body wave hair extensions.