Hair extensions are now becoming one of the popular beauty technologies that are favored by women. You do not have to spend a lot of time and effort to own as long as you dream. Thanks to the advent of hair extensions, the distance to perfect beauty has been shortened. In just a few hours, skillful workers will make your hair long and thick as desired.
However, the question people often ask is "How long does hair need to be for extensions?" If you are wondering about this issue, please refer to the following useful information, then you will surely make the best decision.
How long does hair need to be for extensions? 
One of the things to know when it comes to hair extensions that you are very interested in is how long the hair can be. Hair extensions experts say: to have hair extensions, your natural hair must be at least 3 inches long. Because of that, a new connection is sure between natural hair and hair extensions. In addition, the layer of natural hair must be relatively thick enough to cover the joints so that the hair is not exposed and looks more natural.  
As mentioned above, if your hair is 3 inches or more long, you can safely have your hair extensions. But the type of hair extension is important. Some hairstyles only work on hair slightly longer than 3 inches, so keep reading to find out how much hair you need for each extension. 
Best hair lengths for popular hair extensions
Tape-in extensions
Here's the method that has the lowest cost of the fixed hair extension methods both in terms of price and connection method, because this method only takes about 1 hour, so it reduces the connection work quite a lot. 
Sticky hair extensions are a less damaging method because it's light and doesn't pull your hair to the point that they could cause hair loss. Removing sticky hair is quite easy and does not affect your real hair.
Make sure your hair is at least 3 inches long, as this is long enough to hide the tape so it's invisible and the extensions look more natural. Many hairdressers recommend this hair system because it is easy to install and fits in every pocket. If your hair is shorter, you should consider other methods of adding volume.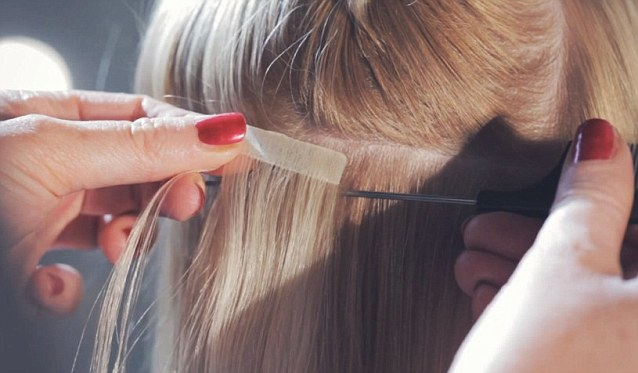 Hair extension with a hairpin
This hair extension is the starting method of the hair extension technique. 
This type of connection is used quite a lot, but the feature is that the pencil is quite heavy, so it is suitable for girls with strong hair or who want to connect highlight color hair. 
If you are thinking of getting a lead clip, make sure your hair is at least 3 – 4 inches long, although the longer the better.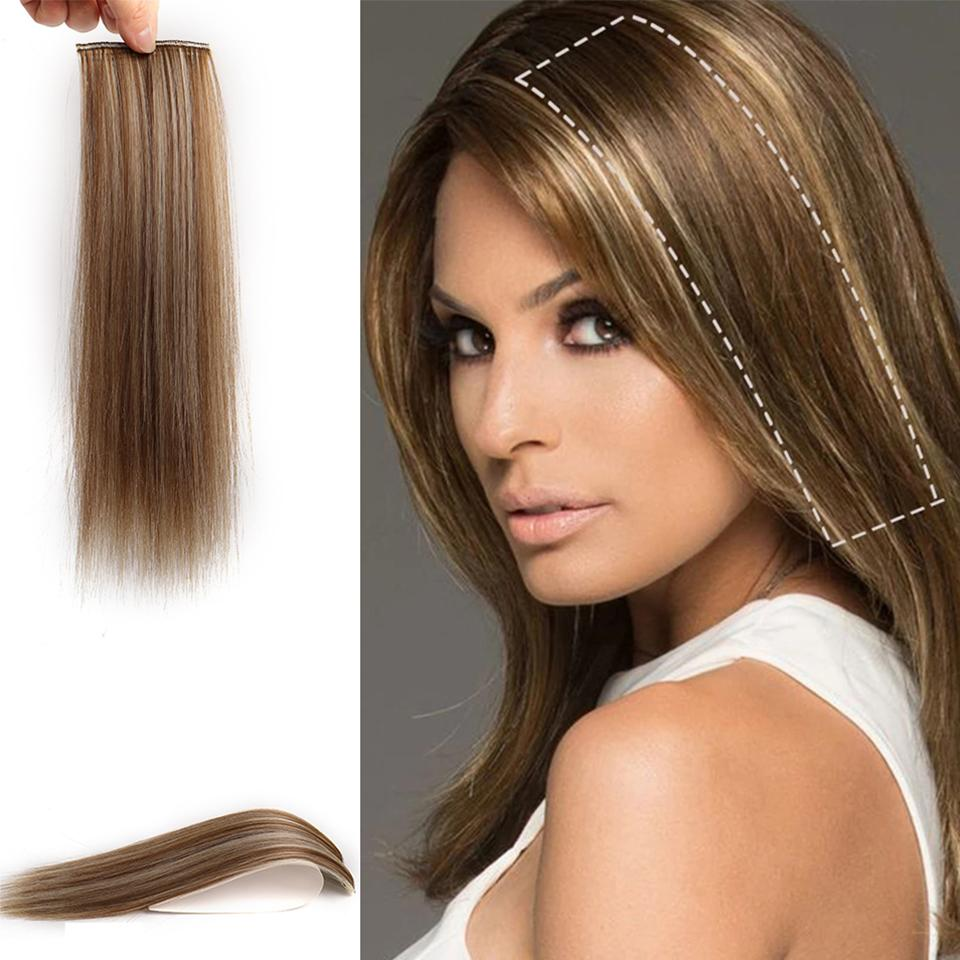 Fiberglass & elastic hair extensions
A fairly popular method on the market today. Fiberglass & Elastic is a method just different from the name given by the salon, the difference is that Elastic fibers are smaller than Fiberglass fibers. Fiberglass is made from fiberglass which is light and tough, with high elasticity. The craftsman will use the yarn to make a knot to connect the real hair and the hair extension.
For the hair extension to look more natural, your hair should be at least 4 – 5 inches long.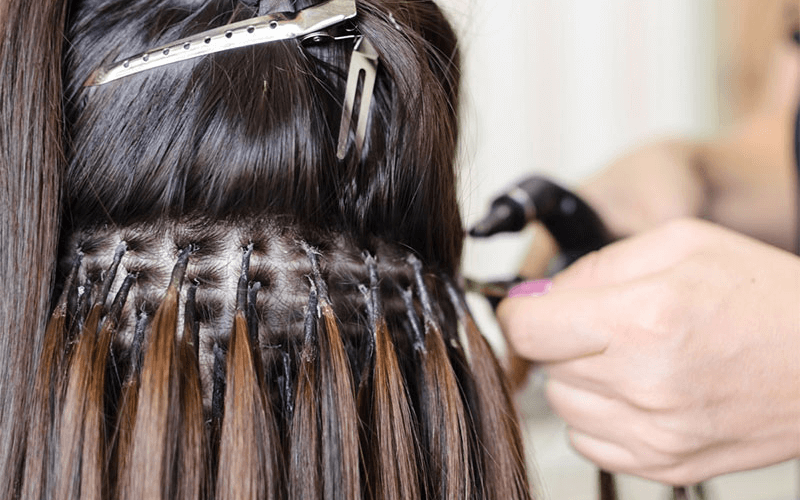 Clip-in extensions
Here is also considered a hair extension method because it helps you have longer and thicker hair in just a few minutes. It is hair with clips on the top. All you need to do is clip it at the hairline.
So how long does your real hair need to be to wear them comfortably? Because the clip is a bit bulky and requires a lot of hair to attach, you will need to let your hair grow 3 inches to be able to attach the clip.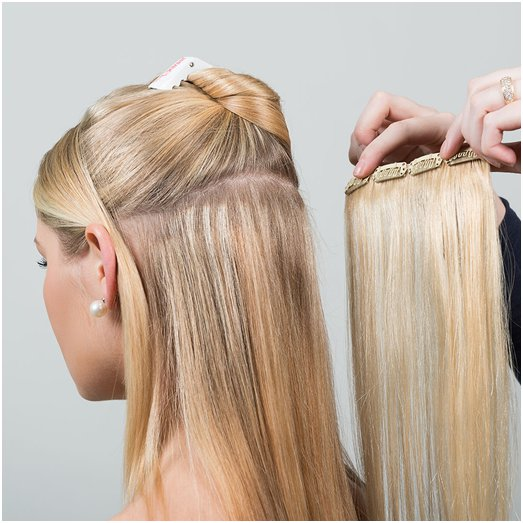 Hot hair extension 
A hot hair extension method is quite complicated and requires to be done by a professional hairdresser. This is the most durable method when it is properly cared for. Hair extensions using this method can last for about 6 months. Since the keratin is dry, you can't see the attached extensions and the extensions will bond perfectly to your real hair.
2-4 inches is the minimum length if you are planning on keratin enlargement. Remember that the bonding part of the hair extension is 0.3 inches from your hairline.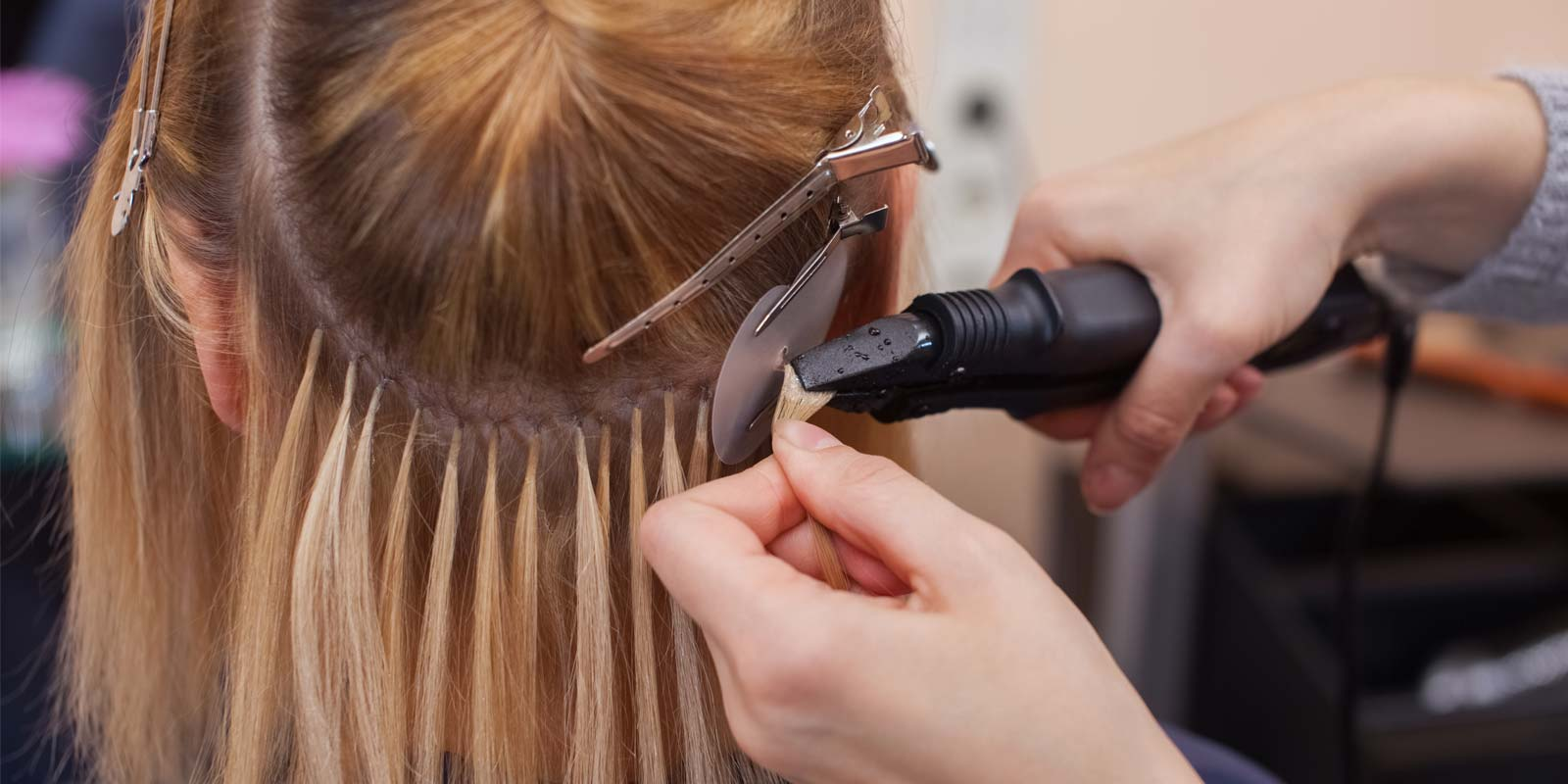 Sew-in extensions
Stylists braid your natural hair into small braids that are close to your scalp and then braid sections of hair into the braids with a needle and thread. Partially sewn means that only some of your natural hair is woven into the hem; some were left out. A full stitch means all of your natural hair is braided.
This hairstyle is ideal for girls with thick hair, the minimum length for you to do this hairstyle is 3 inches.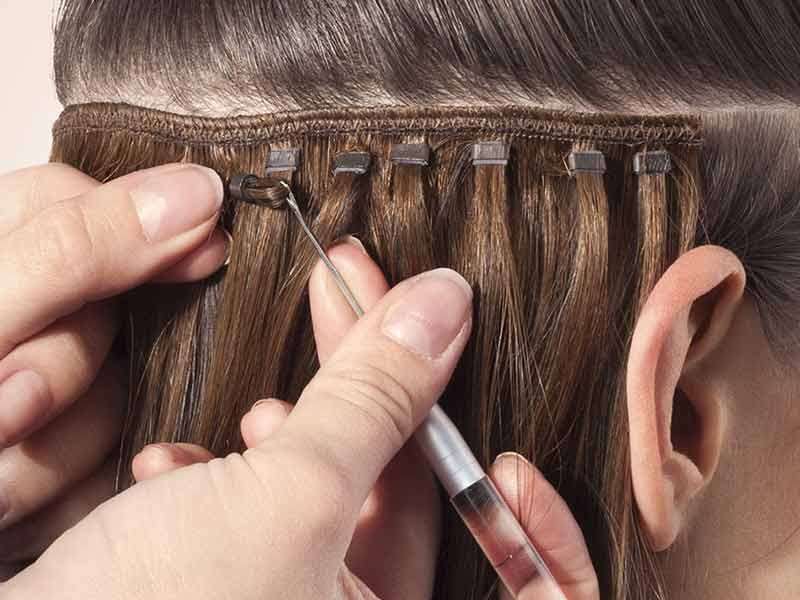 Final Thoughts 
Hair extensions are a simple, quick method, do not take too much time but still bring the hair as you dreamed. If you have a modest height, choosing to connect a hair that is too long will make you a lot worse. 
Therefore, to get beautiful and suitable long hair,  you need to consult a hairdresser from there to give the most appropriate and perfect length for your hairstyle. Thereby avoiding the condition of hair extensions that are lame, exposed to joints and do not identify with your real hair. 
Above are the answers to the question "How long does the hair need to be?". I Hope you always have healthy and bouncy hair!
If you have any questions on this topic, do not hesitate to leave a comment below.
Learn more about extensions:
How long do hair extensions last? The truth you may not know