Alipearl Hair is a brand store with wigs of every sort and design, as well as hair extensions and other items ideal for a daily fresh hairstyle. Alipearl Hair specializes in hair bundles, top lace closures and frontals, hair wigs, body waves, straight, curly, loose waves, and deep waves, among other hairstyles. Is this information verified? How do consumers feel when using Alipearl Hair's products?
In this article Alipearl Hair reviews, I have noticed 6 facts about this brand that you need to be aware of when shopping for hair.
Let's dive deeper into this blog post!
Alipearl Hair: An overview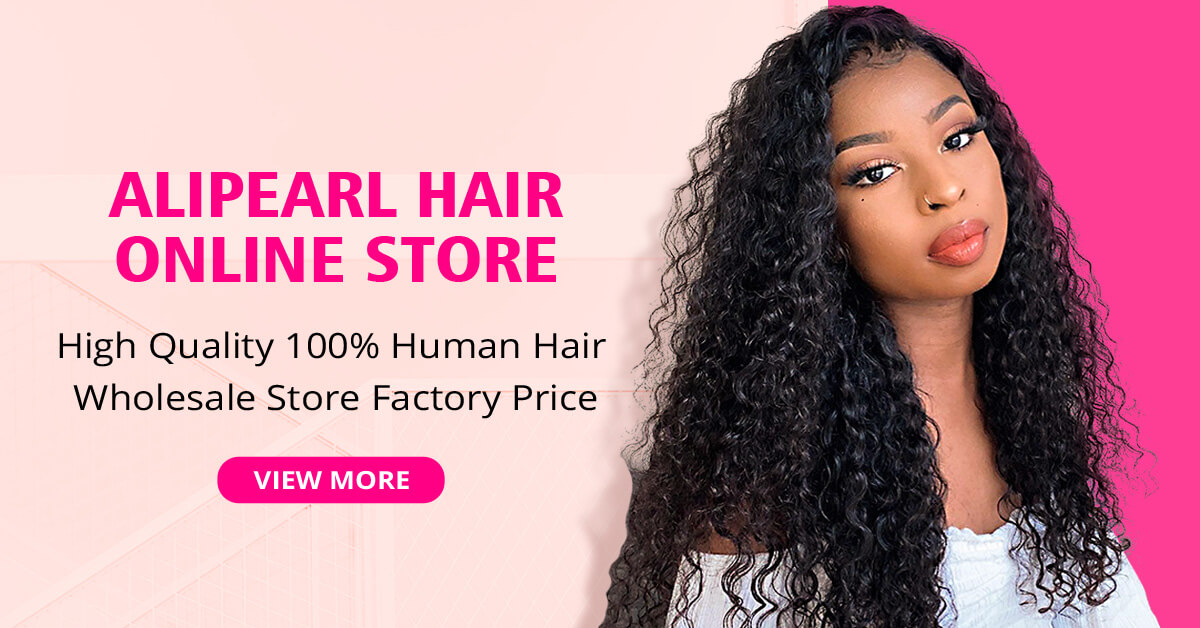 A plant owned by Alipearl Hair has been operational for more than 20 years. To provide their clients with a better buying experience, they started their official website four years ago. They offer premium human hair that is in high demand.
Although the business specializes in wigs, you can change up your appearance with a variety of alterations. They come in more than four various hairstyles, more than eight distinct outfits, and a wide range of diverse colors. You can also choose your preferred lace kind and density for an additional fee.
One of Alipearl Hair's most well-known goods is available at this store with a variety of styles, and you can get a voucher to use toward the purchase of your preferred item from this category.
Alipearl Hair reviews
As I mentioned before, the majority of the reviews about the brand were quite positive. They provide a range of designs, hues, and materials to accommodate various tastes and situations. But it's important to keep a number of things in mind.
Products
Wigs are what Alipearl hair is most known for. The opportunity to customize the unit of your choice has to be one of the main advantages. You can benefit from a wide range of features they have.
The majority of their products include extras like frontals and closures in various sizes. They provide more than 4 distinct hair textures and more than 8 different hairstyles. Any kind of desired wig can be worn with these.
The variety of hair hues Alipearl offers is another appealing feature. They even provide services for you if you are purchasing in bulk. They alter it to fit your store's needs.
Let's explore closer about some popular products:
Deep wave hai

r: This is one of the most famous types of products with many different designs. If you are someone who likes a noticeable change, then this product is perfect for you.

Dyed virgin hair

: Another great product with good quality and original style. It's hard to find a wig that looks so natural and true. You can find many kinds of these wigs with natural and unique colors.

Body wave hair

: If you like light wavy hair but don't want to waste time doing them. You just need to wear a wig or hair extension within 5 minutes to have realistic wavy hair.

Straight hair

: If you are a fan of this style, the store has a lot of different designs for you. This wig is ideal for the lace frontal style that mimics your natural hair. Nobody will be able to recognize that you are wig-wearing.
Quality
Alipearl Hair spends a lot of time producing and sorting human hair raw materials. Alipearl Hair is aware of the value of uniqueness. They provide customization services so you may tailor your hair products to meet your specific demands and preferences. To determine the quality of this brand, I will divide into below parts:
Length

: Adjust the length of your wigs or hair extensions to your preference. Alipearl Hair can meet your preferences, whether you desire short, sassy locks or long, flowing hair.

Density

: It's important to check if the hair is uniformly thick throughout. The fact that the unit starts off thick but thins out over time is a common concern. This results in sparse, "see through" ends that appear unhealthy.

Cap construction

: The hair is well-constructed, particularly around the side hairline. Particularly in this place, where the lace doesn't stretch all the way, closure issues may arise. 

Cap size

: Most of the wig is made up of the cap, which is constructed from a lightweight, breathable material. Whoever dislikes feeling as though they have anything on their head is made for this. Three combs—two on each side of the cap and one at the nape of the neck—are included. For additional security, there are elastics on the bottom side of the device.
Body Wave 13×4 Lace Front Human Hair Wig is an excellent example for Alipearl's high-quality products. This hair is soft and true to length. According to a lot of women, it is very easy to work with and the lace is great quality. Even after bleaching the knots, the lace stays in tact. So, it deserves to have a  try if you still think twice about the decision towards making purchases.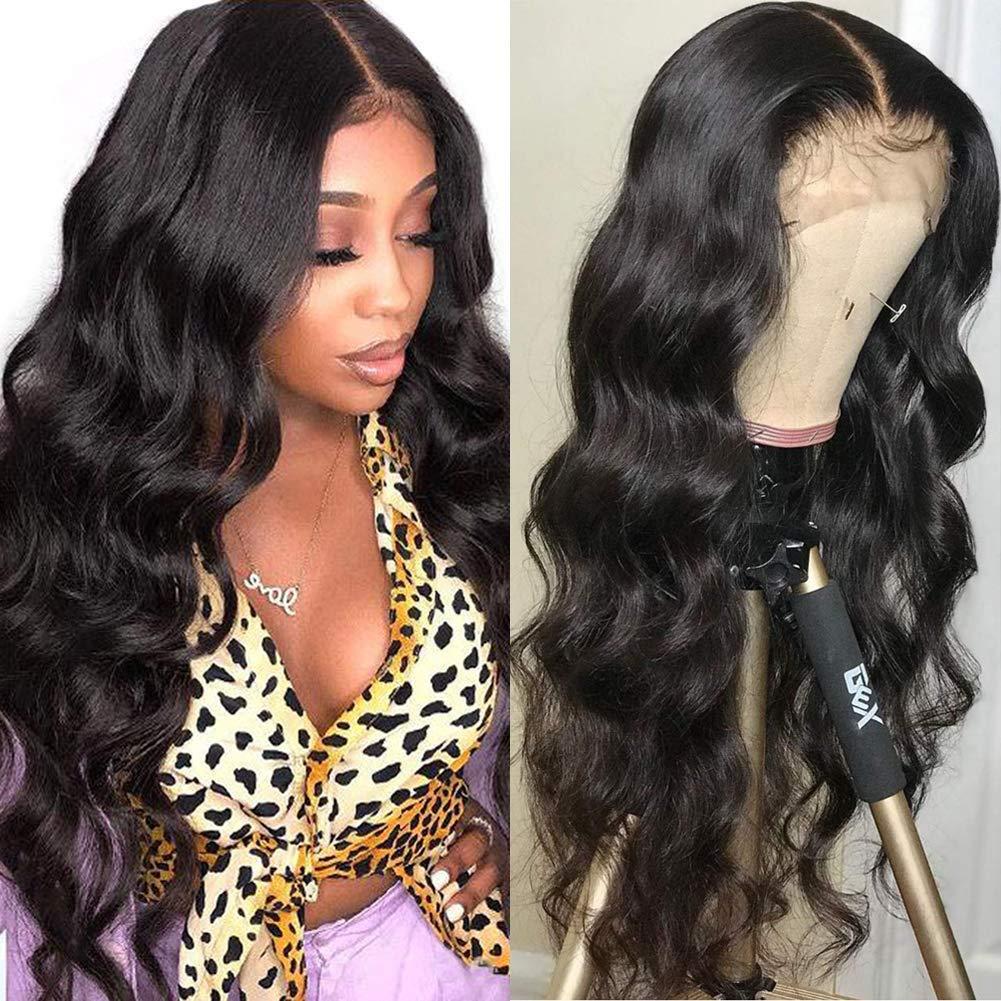 Price
Alipearl Hair provides everything you need, including hair closures, wigs, and extensions. You can get the ideal product to meet your budget with pricing for certain clip-in extensions or shorter-length wigs starting as little as $20.
Prices can differ based on elements including product kind, length, texture, and customization possibilities. Longer lengths, better-quality hair, and more complex customizing options typically come at a higher price. Don't worry! Alipearl Hair offers solutions for every price range.
To save even more money, keep an eye out for promotions, discounts, and exclusive offers on the website. To learn more about Alipearl Hair's current price and product options, visit the Alipearl Hair website or mobile app.
When making a purchase, quality, durability, and user feedback are equally crucial to consider. Put your faith in the glowing testimonials from happy customers and be ready to rock your new Alipearl Hair.
Shipping
It takes 9 business days, or slightly over two weeks, for this body wave unit to arrive. FedEx, whose estimated delivery time is 3–7 days, was the carrier used to send the package. Shipping was not charged because it was shipped to the US.
FedEx, DHL, and USPS were employed by Alipearl Hair to ship their goods. Their shipping dates range from 2 to 10 days, and they deliver to a wide range of nations. Remember that the company does not recognize P.O. boxes as legal addresses and that changing your address will incur additional costs.
Customer service
Customers received all the necessary information despite the inconsistent interaction. To communicate with customers, the business uses WhatsApp, iMessage, and email. They suggest responding to messages within two hours. Additionally, they advertise a 24-hour online service with quick responses. 
Customer satisfaction is the most important thing to Alipearl Hair. Their committed customer service team guarantees rapid assistance and promptly addresses any issues. With a clear commitment to providing a satisfying experience, Alipearl Hair has gained the trust and loyalty of countless happy customers all over the world.
Return policy
Within 30 days of the date the order was placed, the items must be received. In order to satisfy their clients, they handle returns on a case-by-case basis. They support our products and services and want clients to be happy with them. 
Their business motto is to treat consumers fairly and sensibly, thus they will always try their best to take care of them. They have long held the belief that by being fair to consumers, they will also be fair to them.
There is a stringent "no refund" policy for used and opened merchandise due to hygienic and sanitary considerations. The seal of security must be complete. Please get in touch with our customer support staff if you are dissatisfied or experiencing problems with the product you received so we can help you further.
Customer reviews on Alipearl hair reviews
Based on Alipearl Hair reviews on the official website, customers have reported that:
High-quality wig

Specific styles

Natural look, durability

The hairline is extremely soft and thin

Fast delivery

Worth to purchase
Is it worth buying hair from Alipearl Hair?
It depends. However, generally, when looking for hair, this company is a fantastic option to consider. They have a solid reputation and consistently provide high-quality hair. 
If you're searching for top-notch hair products that meet your particular hair type and style requirements. Alipearl Hair is the only place to go! With a wide selection of hair closures, wigs, and extensions, Alipearl Hair has established a reputation for offering high-quality goods that give clients confidence.
However, good or bad products depend on the needs and preferences of each person. Research previous customer reviews from a variety of trusted review sources. At the same time, do not forget to ask for opinions from relatives and friends who have used Alipear Hair products. From there, you can make an informed decision that suits your needs.
FAQs
1. Is Alipearl Hair good?
Numerous clients of Alipearl Hair have praised the company and its products for their natural appearance, longevity, and high quality. But it's crucial to keep in mind that everyone's experience could vary depending on things like styling methods, proper upkeep, and personal preferences.
2. How long does Alipearl Hair take to deliver?
Because the post office is in charge of handling your shipment, Alipearl Hair cannot guarantee a delivery schedule. Although the company estimates the delivery date, it cannot be relied upon. For enough shipping time, Alipearl advises placing the purchase five business days in advance.
3. Where to buy Alipearl Hair's products?
You can buy Alipearl Hair's products on the official website. Additionally, AliExpress, Amazon, or eBay are also reliable e-commerce platforms where you can compare prices and shipping options to purchase.
Final thoughts
To sum up, to choose a satisfactory product, you need a comprehensive view and consideration from many different sources. Check the authenticity of customer feedback on e-commerce sites to make purchasing decisions.
Alipearl Hair has established itself as the go-to brand for anyone looking for perfect style and steadfast quality thanks to their unwavering devotion to quality, varied product lines, great customer happiness, and global effect.
Love what we share? Follow us and become the first person to receive notification of brand-new content!