Hair extensions come in various lengths from 8 inch to 32 or even 36 inch. Each length has its own characteristics and specialities, but in which the hairstyle of 10 inch hair extensions are trending in the world of short hair extensions and is used by many people.
Although it is a trend, it is possible that those who are new to this 10 inch hair extension will not be able to imagine whether it is suitable for them or not. Please see the following article from Jen Hair about the changing of 10 inch hair extensions before and after to be able to make the right decision.
Related posts:
What do 10 inch hair extensions look like?
If you want to better visualize what a 10 inch hair extension looks like. You can completely use your body height to compare. The 10-inch extension is a bit short on the shoulders but still enough to cause a slight difference of 10 inch hair extensions before and after. This hair extension will be around your neck.
You also need to remember that the length of the extension is measured when the hair is fully straightened, so 10 inch curly or wavy hair extensions may look shorter and it will be taller than your neck.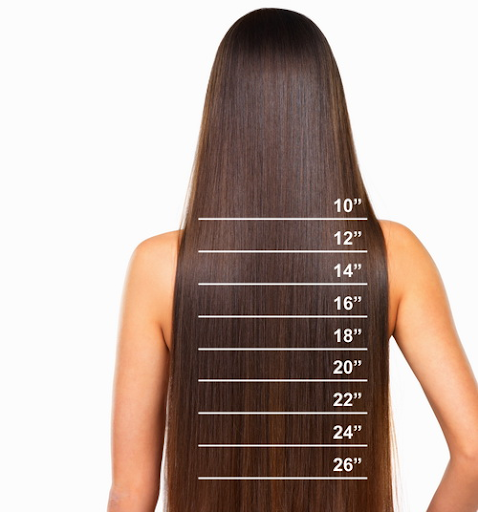 10 Inch hair extensions: The characteristics
If you are a lover of short hairstyles, then 10 inch hair extensions will still bring you difference and charm. 10-inch hair is not too long. The length is about 25cm, suitable for short or bob hairstyles.
To check if your hair extensions are qualified for quantity or not, in addition to the length, you can also quickly check the hair weight. The most common weight of a hair extension part is 100 grams regardless of how long it is. However, rest assured that this is not too heavy to be stressful enough for your scalp.
10 Inch hair extensions before and after
There are no words to say all about the makeover of 10 inch hair extensions before and after. These hair extensions will be difficult for anyone to realize that you are using the hair extensions as well as the obvious difference in length, length and bouncy will bring impressive changes in your style as well as your face. 
10 Inch clip in hair extensions
The transformation between 10 inch clip in hair extensions before and after is that you will have natural bouncy short hair. The hair extensions will make you become a girl with personality but still very attractive
The 10 inch hair extension is short but it is very soft, thick and wavy. This hairstyle has a beautiful color and does not reveal any defects
Let's see the amazing result below
10 Inch halo hair extensions
This is one of the perfect hair extensions. The big change of 10 inch halo hair extensions before and after is that your hair will look softer and smoother. You can transform yourself with many different outfits, because these halo hair extensions of 10 inch length are both suitable for a dynamic sexy style and also suitable for a gentle female style. If you are the type of person who likes to experiment, this is a very good way to add volume and length to your natural hair.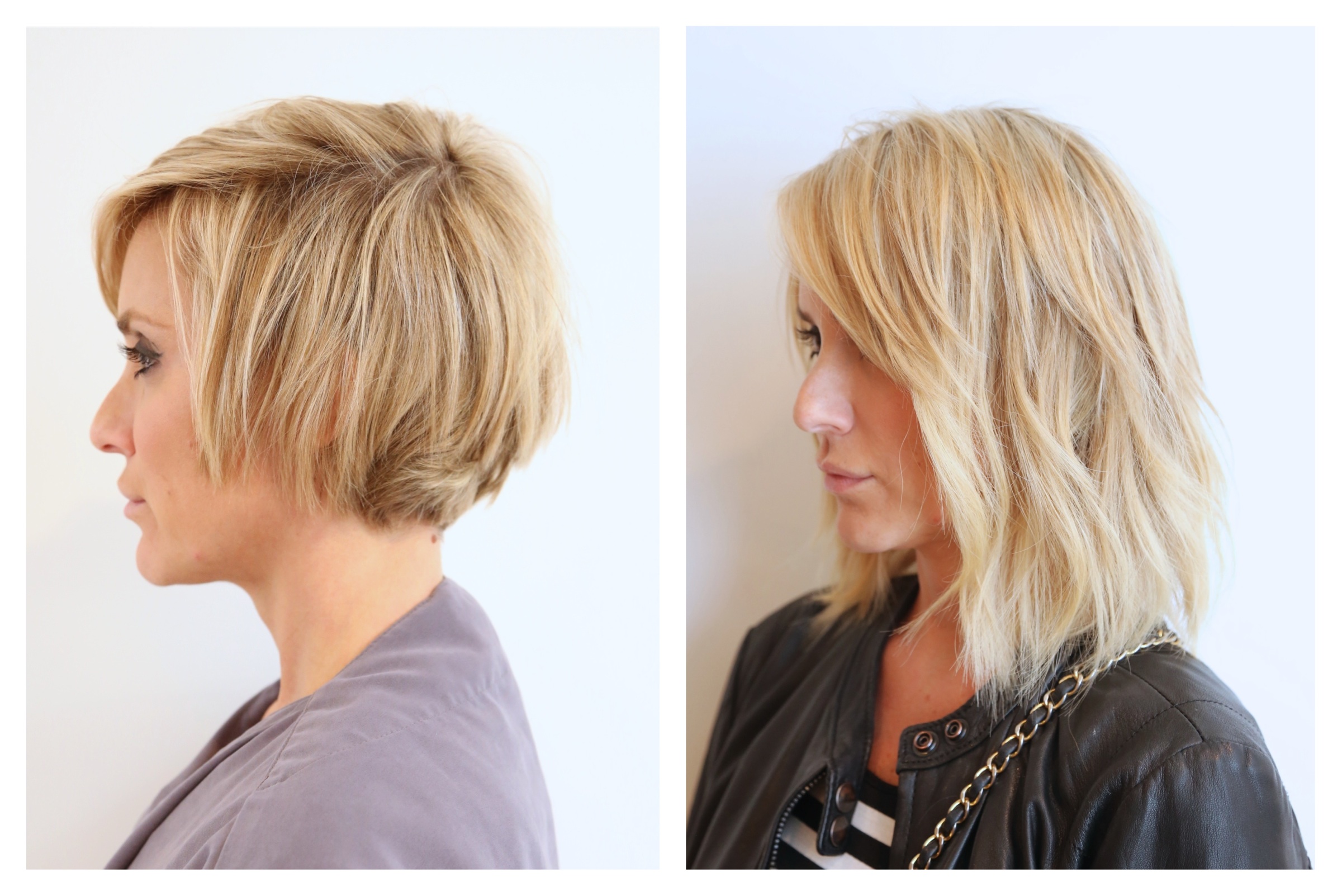 10 Inch tape-in hair extensions
These extensions provide just the right amount of volume and length. The transformation of 10 inch tape-in hair extensions before and after is that it give the impression of a natural look and softness. In addition, this hair extension is easy to fold and matches your real hair. Let's take a look at this makeover! in below photo
10 Inch sew-in hair extensions
The change of 10 inch sew-in hair extensions before and after is absolutely wonderful. By applying these hair extensions, 10 inch sew-in hair extensions will harmonize unbelievably with your real hair. This hair extension will bring the most natural feeling. It is very soft with a natural shine and movement. You can cut and style to suit your personal taste
This is an outstanding choice and great quality if you want to change up your style. Let's see this amazing change below: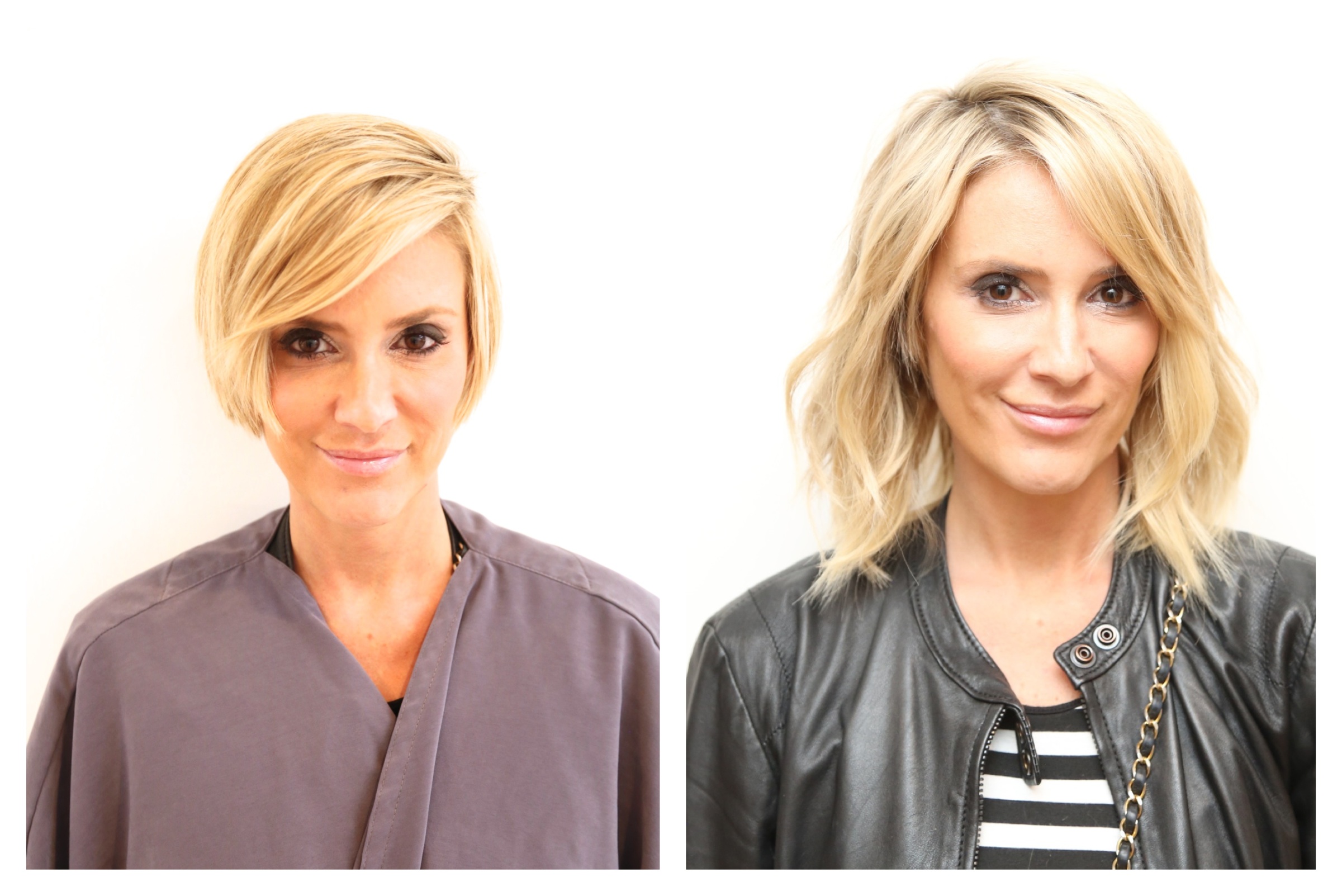 Where to buy 10 inch hair extensions?
If you want to buy 10 inch hair extensions, you should choose a supplier that is reliable, branded, and has a good source of hair. This will help you to have a quality and beautiful product as you want.
Among thousands of wholesale hair extensions brands, Jen Hair is one of the top prominent brands. Regarding 10 inch hair extensions, we offer a wide variety of hair extensions with many styles and colors so you can choose whatever you want. With our  experience, Jen Hair can completely become your optimal choice.
Final thoughts
Our articles gave you more useful information on the transformation of 10 inch hair extensions before and after. Hopefully, when you read to the end, you can imagine and have the right decision in applying for these extensions on your real hair.
Don't forget to check our website to get the latest updates about extensions products and promotions. We are ready to provide you with the best hair extensions.