The lace wig is a quintessential way to express your appearance. Whether you're trying to emulate your favorite celeb, enhance your bouncy, shiny hair, or simply want to look and feel your best, growing out and caring for your wigs can provide a major boost.
To meet customers' evolving needs, the hair extension world has a diverse range of products. However, wig categories seem to overlap, which adds to the confusion of having similar formalities or potential benefits, especially when it comes to 13×4 and 4×4 lace wigs. Then what is the difference between these two of them, and which one is better?
Read this article on what is a 13×4 and 4×4 wig as we explain both of them as well as share detailed information about each that is worthy of your money.
What is a 13×4 wig meaning?
13×4 wigs (also known as 13×4 lace front wigs) are becoming a lot more popular nowadays. A 13×4 wig means 13 inches across and 4 inches up and down; the first number represents across (left to right), while the second number represents from the forehead and back.
In general, it's combined with machine-made parts and lace. On the lace part of the wig, hair is knotted into the lace holes and sewn into the mechanism wig cap. The remaining portion of the wig is often made up of tracks sewn to a cap.
A unit like this would need an adhesive (glue or any adhesive to hold it down your head) and allow a stunning, realistic look.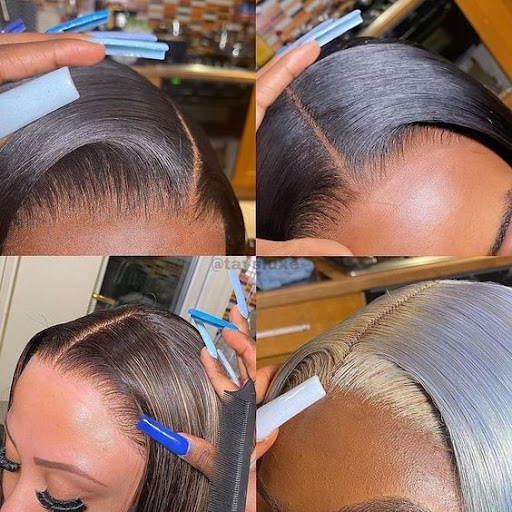 What is a 4×4 wig meaning?
A 4×4 wig, first and foremost, is known as a lace closure wig that provides wearers with a simple hair part. 4×4 lace closure wigs can be worn with hair bundles or hair wigs to create a natural scalp look.
As mentioned above, the first number represents reading from left to right. So 4 means that the lace is 4 inches long from left to right (ear to ear). Also, it is 4 inches long from your forehead back.
This is a newbie's wig unit, and it is recommended for women who need to easily remove their wigs and put them back on.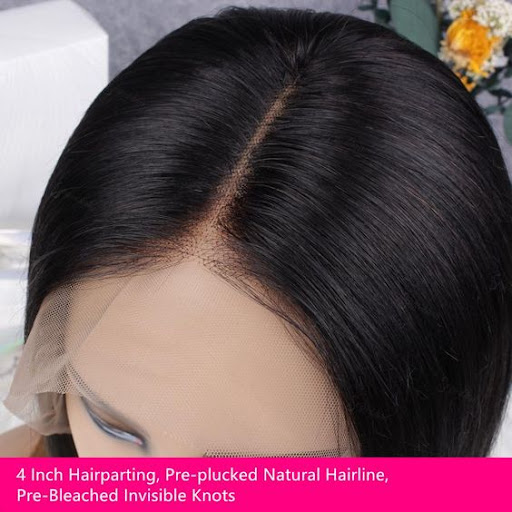 13×4 wigs vs 4×4 wigs: What are the similarities?
Although each kind of lace wig has its own properties and definition, there are many similarities between the 13×4 lace frontal wig and the 4×4 lace closure wig. Jen Hair will list some of them in the following.
The natural effect
One of the reasons why beauty lovers value these two wigs is because of the realistic effect since the lace from the hairline towards the back gives them a more versatile ability. Especially, you don't need to leave your natural hair to blend into your hair extensions.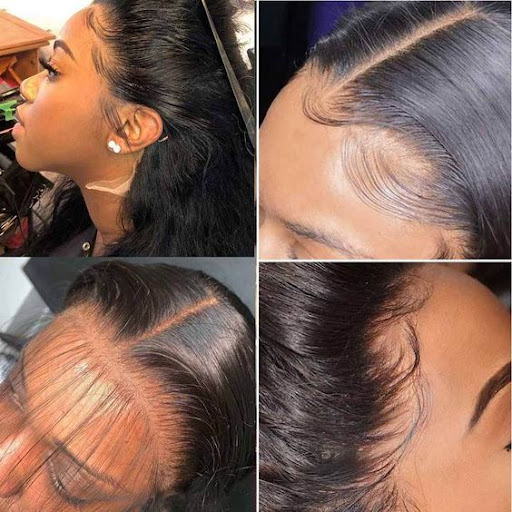 The protection
The 13×4 lace frontal wig and the 4×4 lace closure wig are not only famous for their natural look but also play a role in protecting your real hair. For this reason, they are both a perfect choice for people with thinning hair, a receding hairline, or those who have trouble with alopecia because they are able to preserve their natural hair from damage.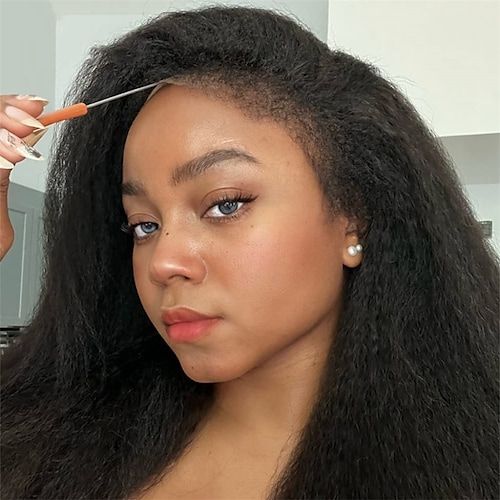 13×4 wigs vs 4×4 wigs: What are the differences?
It's the fact that the 13×4 lace frontal wig and the 4×4 lace closure wig are pretty much the same when it comes down to natural effects and protecting our real hair. However, both of them have significant differences that you'll need to consider.
The lace size
It's obvious to acknowledge the difference between a 13×4 lace frontal wig and a 4×4 lace closure through their sizes.
Typically, a closure will be 4×4 inches in size so that it will not cover the entire head. Unlike a closed hairpiece that covers only a small part of your head, a 13×4 lace frontal hairpiece is a wig that encloses the entire front area of your head from temple to temple, right at the hairline.
The material
The next difference between a 13×4 lace frontal wig and a 4×4 lace closure is their base material.
Generally, they are both made with lace or silk, although some 13×4 lace frontal wigs can be made with both by using silk in the middle and lace on the other side. However, some people would rather choose lace material because it is thin and lays flat against the scalp. On the other hand, many users may prefer silk because of its thickness and durability.
The versatility
Flexibility is the last major difference. Since 4×4 lace closures cover only a section of your hairline, it will be difficult not to expose the wefts at the side if you want to pull your hair back. On the contrary, 13×4 lace frontal wigs go from ear to ear, which gives greater coverage; you can part the hair anywhere, giving you more flexibility in styling.
The price
Another huge difference is the price. Since the 13×4 lace frontal is larger compared to the 4×4 lace closure wig, its cost will obviously also be higher. While 4X4 lace closures are typically smaller in size, which makes them quite affordable.
13×4 wig vs 4×4 wig: Which is better?
Now that we have discussed the difference between closure and frontal, let's find out which one is the best option for you! Choosing a 13×4 lace frontal wig and a 4×4 lace closure generally depends on your personal taste and preference. Whichever option you decide on, make sure to consult with a professional stylist to ensure that it will look good on you.
According to hair experts, if you're looking for a more natural-looking vibe and you're starting to explore hair extensions, then a lace closure may be the better choice. However, if you want to be able to style your hair in different ways, a lace frontal will be your ideal option.
Final thought
When it comes down to it, whether a 13×4 lace frontal wig or a 4×4 lace closure wig is better for your hair is determined by how you want to achieve your appearance. As long as it is a 13×4 lace frontal wig or a 4×4 lace closure wig, you can get your dream hairdo without causing any damage to your natural hair.
By learning about what is a 13×4 and 4×4 wig, we hope this guide will be helpful in making it easier to purchase the appropriate size of wigs. Also, don't forget to share the article with your friends if you find it useful!