Summer is here, and it is the perfect time to experiment with fresh and trendy hairstyles that will keep you looking cool and stylish. If you are looking for a quick and easy way to switch up your look, quick weave hairstyles are the way to go. With their versatility and convenience, they have become increasingly popular among fashion-forward individuals. 
In this article, Jen Hair will share with you 12 of the coolest quick weave hairstyles that are sure to make a statement this summer. Whether you prefer straight, curly, or wavy locks, there's a quick weave hairstyle that will suit your unique style and personality. So, let's dive in and discover some amazing hair inspo!
12 Cool and trendy quick weave hairstyles
   1. Straight hair 
One of the most famous quick weave hairstyles is straight hair. This style offers a polished and elegant appearance that works well for both formal and casual occasions. With a quick weave, you can achieve straight hair in no time, without the commitment of chemically straightening your natural locks. 
Whether you opt for a long, luscious mane or a chic shoulder-length cut, straight hair is a classic choice that never goes out of style. Pair it with a bold lip color and statement accessories to complete your trendy summer look.
   2. Bob with side swept bangs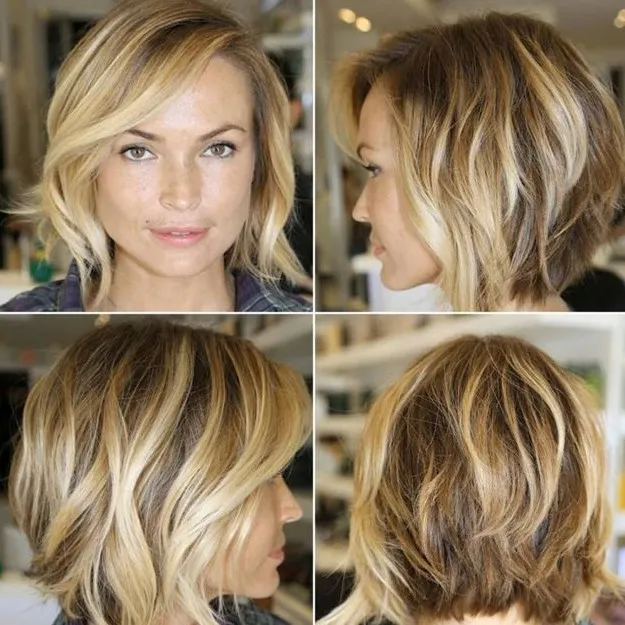 The quick weave bob with side swept bangs is a sassy and versatile hairstyle that exudes confidence and style. This chic variation of the classic bob incorporates side-swept bangs, adding a touch of playfulness to the overall look. 
Moreover, it is also recommended as one of the most used quick weave hairstyles, allowing you to achieve this trendy style without sacrificing your natural hair's health and length. You can wear it with your favorite pair of statement earrings and a bold lip color for a polished look.
   3. Pixie cut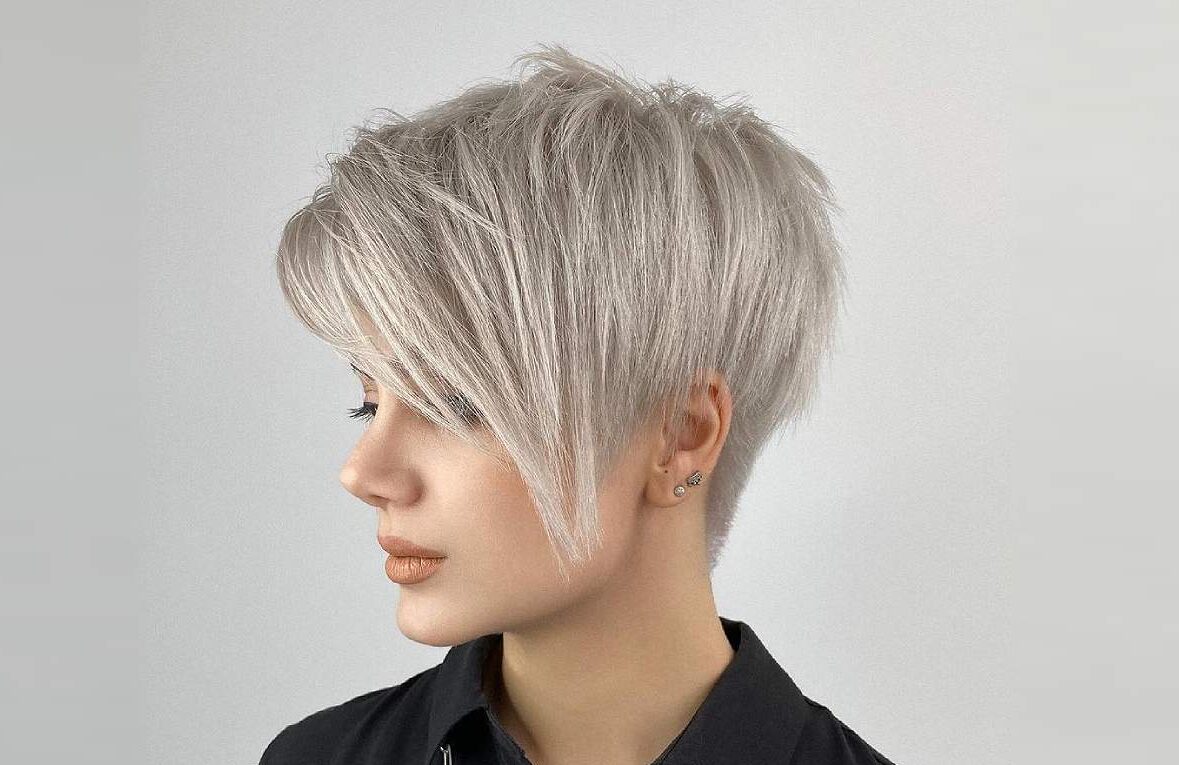 Do not pass up a pixie cut if you are in the mood for quick weave hairstyles. If you want to make a statement, cut your hair short and edgy like this. With the fast weave method, you can try out new hairstyles and colors without damaging your natural hair. You can also try a classic pixie cut or add layers for dimension. We recommend putting on some bold makeup and stylish sunglasses for a seductive summer look.
   4. Curly bob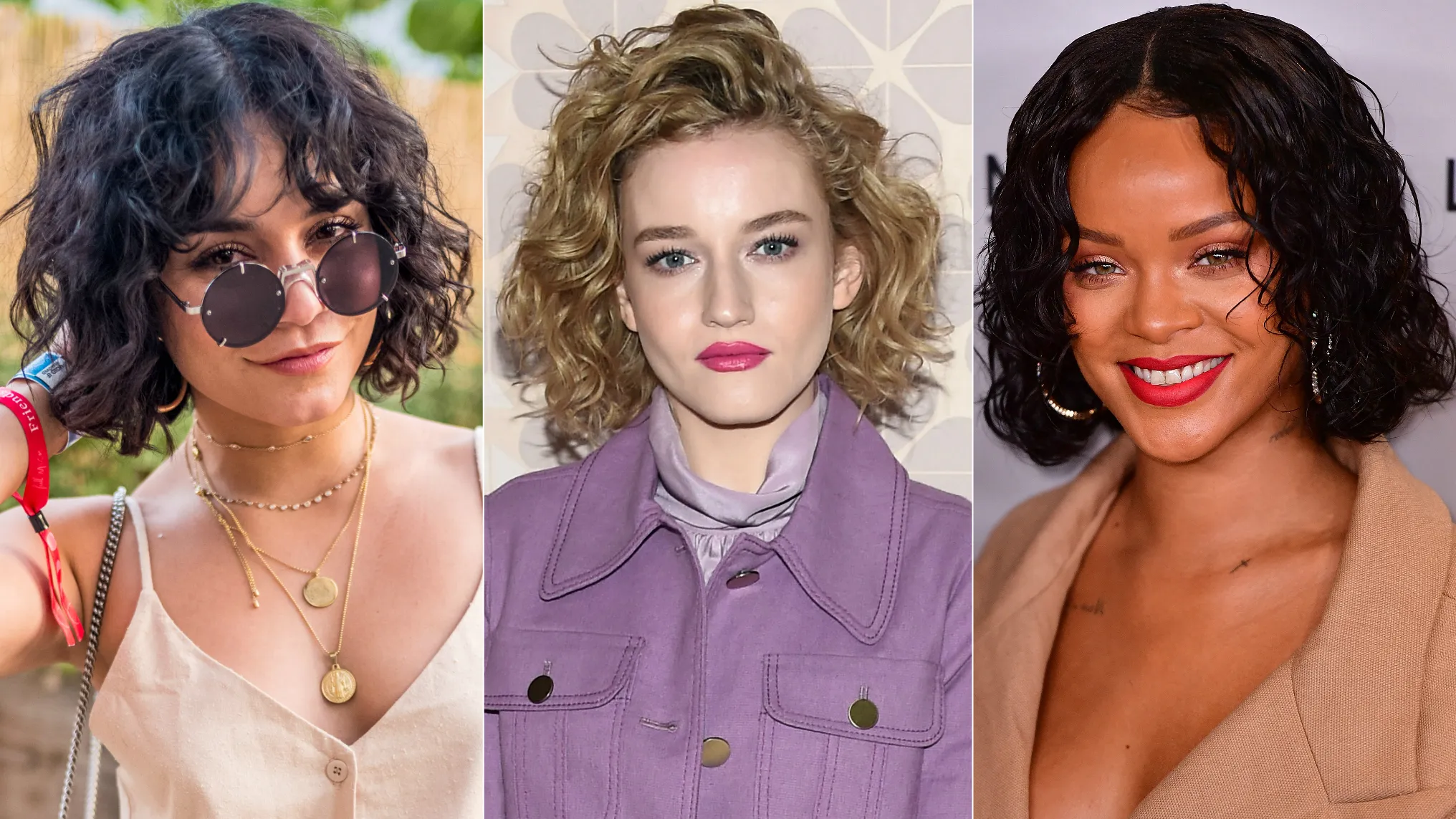 To achieve a curly bob using the quick weave method, you can select curly hair extensions that match your hair texture and desired curl pattern. The extensions are then bonded to the protective cap using glue or tape. After the extensions are applied, the hair can be styled into a bob shape and cut to the desired length.
This hairstyle is suitable for those who want to add volume and bounce to their hair without damaging their natural curls with excessive heat and styling. It is listed among the most easy-to-maintain quick weave hairstyles for summer. 
   5. Space buns 
For whimsical and playful quick weave hairstyles, look no further than space buns! This fun and trendy hairstyle involves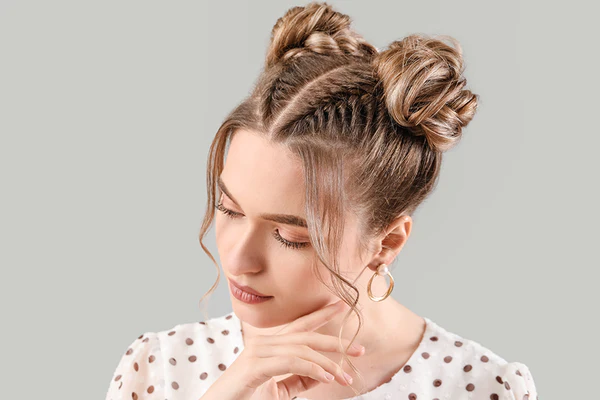 twisting your hair into two buns on the top of your head, creating a youthful and energetic look. The quick weave technique allows you to add length and volume to your space buns, making them even more eye-catching. 
Whether you go for sleek and polished buns or messy and textured ones, space buns are a fantastic choice for festivals, beach parties, or casual outings. To take your style to the next level and bring out your inner free spirit, try adding some glitter or colored hair extensions.
   6. Long wavy layers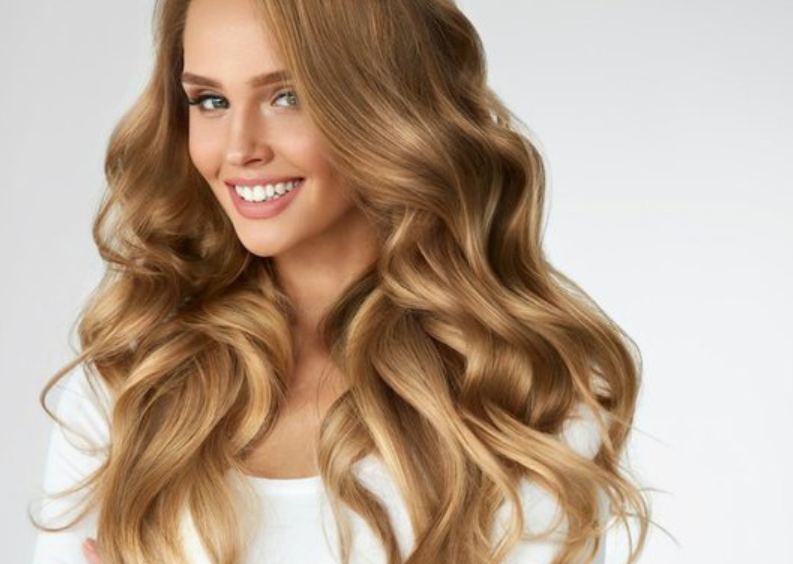 If you prefer voluminous quick weave hairstyles, long wavy layers are a fantastic option. The weave itself provides structure and shape to the hairstyle, reducing the need for constant styling. The layers help to blend the weave seamlessly with your own hair, creating a more natural and realistic look. This makes it an appealing choice for those who desire the aesthetics of long, wavy hair but don't want to wait for their natural hair to grow out. 
Moreover, the length allows for different updos, half-up styles, or simply wearing it down for an effortlessly chic look. The waves and layers add movement and dimension, enhancing the overall appeal of the hairstyle.
   7. Half-up Half-down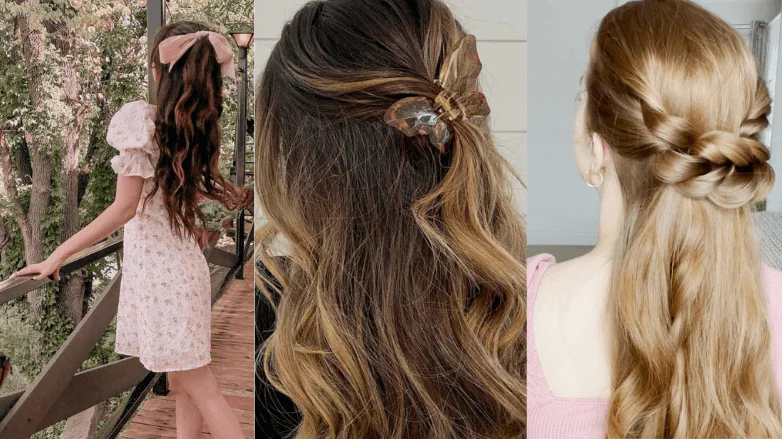 The half-up half-down is a beloved choice among many individuals choosing quick weave hairstyles. Firstly, it offers the perfect combination of elegance and ease. This style allows you to showcase the length and texture of your hair while keeping it away from your face. It is a versatile look that can be dressed up or down, making it suitable for a variety of occasions. 
Secondly, the half-up half-down style provides a balanced and symmetrical appearance, framing your face beautifully and highlighting your features. Additionally, it offers versatility in terms of customization. You can add braids, twists, or accessories to enhance the overall look and make it unique to your personal style.
   8. Dark waves with shiny highlights
Elevate your summer look with quick weave hairstyles with dark waves and shiny highlights. This hairstyle adds depth and dimension to your hair, creating a stunning and eye-catching effect. The quick weave method allows you to experiment with different hair colors and textures, giving you endless possibilities for customization. Whether you choose warm caramel highlights or vibrant pops of color, dark waves with shiny highlights are a stylish choice for those who want to make a statement. Pair it with a bronzed makeup look and some statement jewelry for a glamorous summer appearance.
   9. Wavy ombre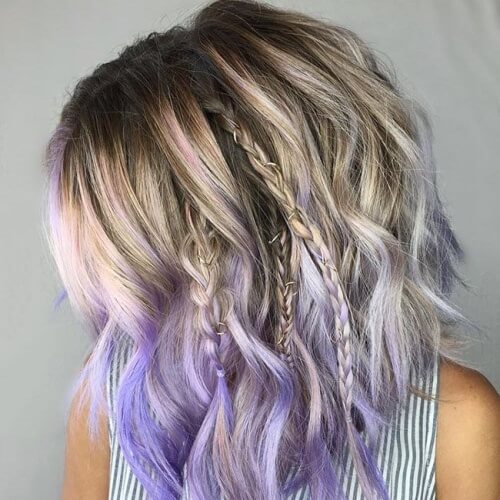 The wavy ombre quick weave offers a beautiful blend of texture, color, and style as one of the trendiest quick weave hairstyles. This hairstyle allows for experimentation with various color combinations and effects, without the commitment of permanent dye. this hairstyle is particularly popular during the summer season due to its effortlessly chic and beachy vibe. The wavy texture complements a sun-kissed complexion and evokes a carefree, vacation-like feel. It is a hairstyle that exudes confidence, femininity, and a touch of glamour.
   10. Curly afro 
Embrace your natural texture with a quick weave curly afro hairstyle that celebrates your unique beauty. This bold and iconic look exudes confidence and individuality, making it a fantastic choice for those who want to make a statement this summer. This style works well for various occasions, from casual outings to formal events, and can be easily customized with different lengths, colors, and curl patterns. There are many variations for you to consider, such as a classic short curly afro, or mohawk curly, both providing a convenient and fashionable way to enhance your natural beauty and express your unique style.
   11. Sassy shag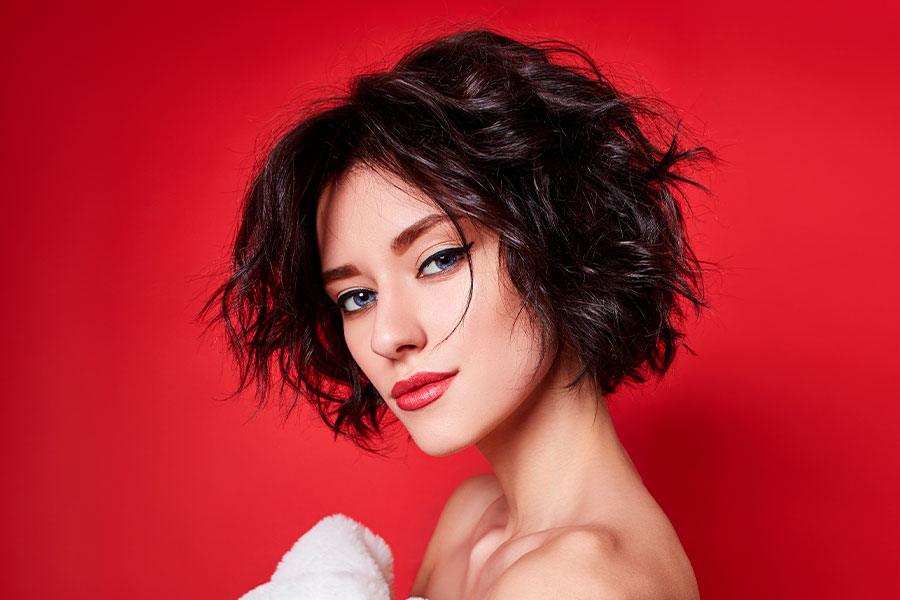 A sassy shag hairstyle is undoubtedly one of the trendiest quick weave hairstyles in 2023, featuring layers and choppy ends. It creates a textured and voluminous look, which is perfect for those who want to add a touch of playfulness to their look. It works well with various hair lengths, from short to medium, and allows for customization with different colors and highlights. This hairstyle is a great way to express your individuality and your sexy side, whether you're going for a more laid-back look or dressing up for a night on the town.
   12. Wavy lob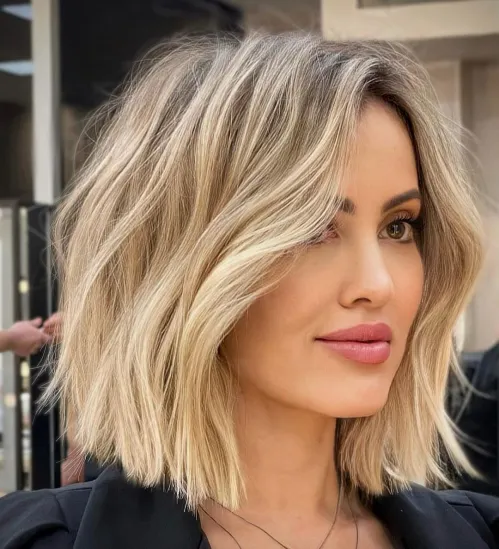 The wavy lob is a trendy and versatile hairstyle that combines the elegance of a long bob with the effortless allure of loose waves. This style is always among the coolest quick weaves hairstyles, as it offers a chic and breezy look. With the wavy lob quick weave, you can achieve a beachy vibe or a polished appearance depending on your preference. The waves add movement and dimension to your hair, creating a soft and romantic feel. 
Final thoughts
In conclusion, the world of quick weave hairstyles offers endless possibilities for those seeking a fabulous and convenient summer look. The twelve styles mentioned above are among the best and coolest options to consider. From the sassy shag quick weave that exudes edginess and personality to the wavy lob quick weave that brings elegance and effortlessness, there is something for everyone. 
Remember, consult with a professional hairstylist to ensure the best results and proper care for your hair. So, go ahead and embrace the summer vibes with these twelve amazing quick weave hairstyles.
If you found this topic interesting and helpful, we encourage you to show your support by liking and sharing this article. Your engagement will help us provide more valuable content in the future.