Wavy hair is fantastic for achieving a beautiful, effortless appearance that is both time-saving and easy to manage. Are you unsure whether to go for loose wave or deep wave? Which one is more appropriate? Don't worry, we've got your back!
For the purpose of helping you make the best decision, Jen Hair will make a comparison of loose wave vs deep wave in detail in great depth below. 
Before exploring different reasons to choose between loose wave and deep wave, let's start reading the reviews of each type of hair.                                                          
What is a loose wave?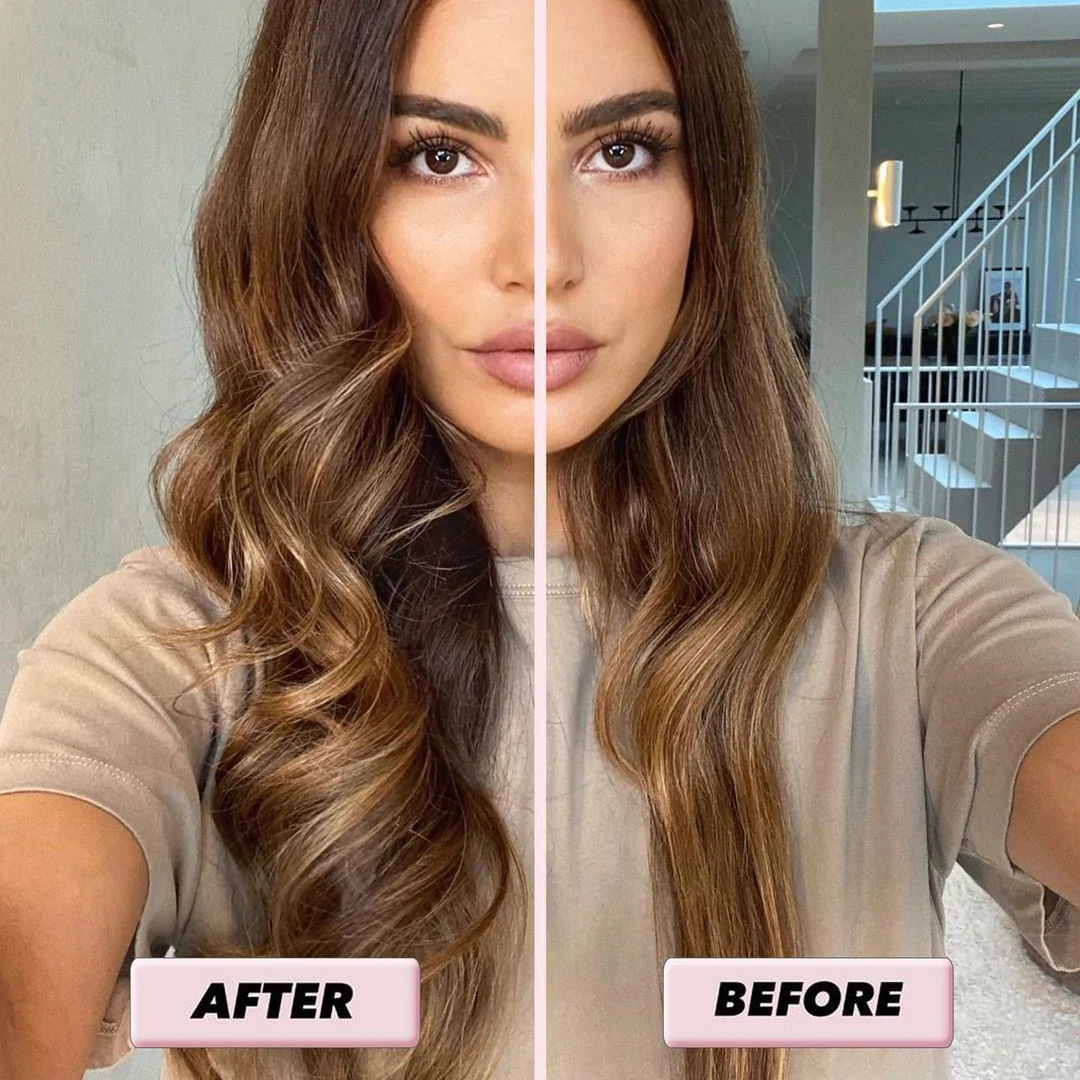 The loose wave hairstyle means that all hair is styled in gentle waves. The waves aren't deep and definite as some other styles can be, instead seeming smooth and flowing. The hair offers you a luxurious and gloss after washing. 
Curious about the reasons why this hairstyle is preferable? Let's explore the features of loose wave hair!
Thanks to its signature smooth yet soft wave pattern, your hair will possess a supernatural and effortless look. 

Curls have soft, protracted S-bends that are best shown with volume and height. This is why it is defined as "romantic, delicate twists" that add volume and bounce to your hair. 

Because loose wave hair is often made from 100% human hair, it is durable and low-maintenance.
You may wear your loose wave hair straight, curl it even more, or braid it for a different look every day. It's low-effort to maintain, and you can control it with frequent washing, conditioning, and applying products made for wavy hair.
What is a deep wave?
Curls that go deep and undulate are characteristic of the hair texture known as "deep wave." The deep wave hair is almost curly hair. People prefer this hairstyle since it creates a fuller, denser appearance and is more defined and tighter than other hairstyles. 
Referring to the characteristic of the hair, it is often known as: 
The hair is less prone to frizz and flyaways because all the curls are in one direction and no tangle. 

Because of its wave structure, deep wave hair is thick and full. This is achieved by subjecting the hair to heat and chemical processing to produce a predetermined wave pattern. This method may provide the impression of thicker, fuller hair. Additionally, the deep wave pattern provides added texture and dimension to the hair, which can create a more voluminous look.

High-quality hair can last up to 12 months with good maintenance.
Some people use deep wave hair for protective styles, while others wear it to draw attention to themselves for its unique look. To maintain your deep wave hair looking its best, you'll need to do some upkeep, including deep conditioning and detangling, on a regular basis.
Loose wave vs deep wave: What's the difference?
People often find it hard to tell which one is a loose wave or deep wave due to their minimal difference. Now, let's investigate how to distinguish loose wave vs deep wave.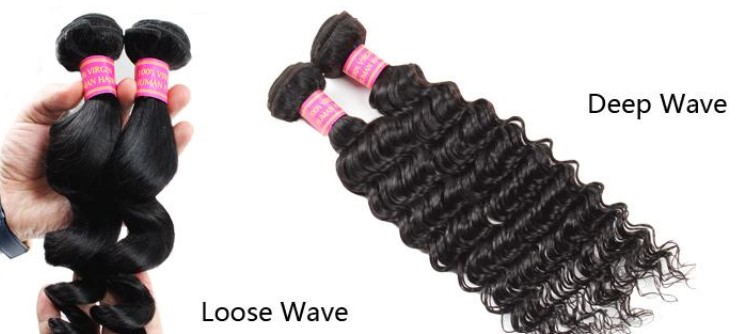 Wave pattern

: Loose wave hair has soft, natural-looking waves that are not tightly defined, while deep wave hair has deeper, more defined waves that are tightly curled.
Texture

: Deep wave hair has a coarser, more textured appearance than loose wave hair, which has a soft, natural-looking texture.
Volume

: Hair with loose waves has a nice amount of volume, however hair with deep waves can be curled more firmly and appears to have more volume.
Movement

: Loose wave hair has a relaxed, effortless look with a lot of movement, while deep wave hair has a more structured and defined look with less movement.
Maintenance

: Deep wave hair can be more high-maintenance than loose wave hair, requiring more frequent touch-ups and styling to keep the waves looking defined.
Loose wave vs deep wave: Which type to choose?
Both styles offer unique benefits and can be styled to suit different occasions and styles. After the above comparison of loose wave vs deep wave, you can choose which one is better depending on your preferences and the desired look.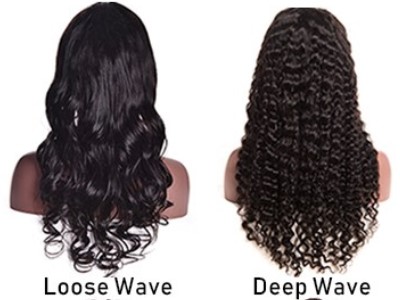 Here are some suggestions: 
If you're seeking a carefree and unfussy hairstyle, loose wave hair may be a fantastic option for you. It's adaptable, so you can use it anywhere: in class, on the job, at home, … Moreover, when hanging out with your loved ones, it might help spread the word about how attractive you are.

With a bouncy hairstyle and lots of small curls, deep wave hair is such an ideal choice for those who have a strong personality. 
Ultimately, the best choice between loose wave hair and deep wave hair depends on personal preferences and the desired outcome. It's important to consider factors such as hair texture, lifestyle, and the amount of time and effort you're willing to invest in styling and maintaining your hair.
Where to buy loose wave hair & deep wave hair?
Jen Hair is a wholesale hair vendor to go for luxurious loose wave and deep wave hair. We supply single, double, and super double hair grades from many different lengths and quality levels to make sure that the customers have a variety of choices.
    1. Vietnam Hair H5 Deep Wave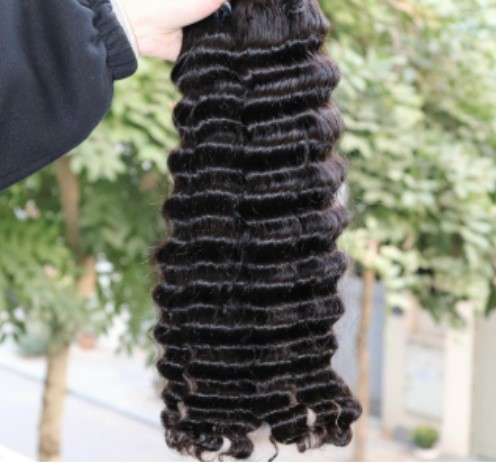 With the supplying amount of 5 tons per month, Deep Wave Vietnamese Hair is one of the most famous items purchased by Jen Hair's customers. 
The hair offers amazing features, which are made from 100% human hair and extremely soft and remains wave after washing. There are different hair grades for you to choose from, from 8A, 9A to 10A with lengths ranging from 8-32 inches. 
Buy here: Vietnamese Hair Deep Wave
    2. Vietnam Hair H3 Loose Wavy
Loose Wavy Vietnamese Hair is also a hot item in Jen Hair. With outstanding characteristics of the hair and a reasonable price, this product is favored by many customers with good reviews. 
Buy here: Vietnam Hair H3 Loose Wavy
Final thoughts
How to make a comparison of loose wave vs deep wave can be a daunting task for people. From the above information, Jen Hair has provided you with the definition, the characteristics of each type of hair as well as some advice on which one to choose. 
We hope that you find this information useful! Finally, keep following us to be notified of our latest articles!