Styling your wig can make you look more attractive and create a vibe. Although styling a wig is a great way to bring out your personality, have you been told it's impossible because styling tools will damage your wig?
Well, we have good news for you! In this article on how to style a wig, Jen Hair will show you the most straightforward tips to get your wig done flawlessly. Learn how to style a wig in our blog post, and you'll be able to create irresistible and beautiful hairstyles!
Before styling your wig
It's a fact that not all wigs on the market have the same quality. Before styling your extensions, the first thing you need to know about wigs is that they come in real human hair extensions and synthetic hair extensions.
As a feature of each kind, synthetic hair is made of a type of plastic, which means if it catches heat from heating tools, it will burn or even melt into a ball. This can be a disadvantage for people who prefer to change their appearance frequently.
In contrast, human hair can be styled in many different ways with heating tools. Wherever they are styled with the right temperature and good maintenance, human hair wigs can last upwards of one year.
Therefore, it's the ultimate choice to pick human hair extensions for styling rather than synthetic ones. Also, do not forget to collect these tools below for a flawless hairstyle:
Heating tools (optional)

Heat-protectant spray

Wide-tooth comb

Holding spray

Bobby pins

Blow dryer
How to style a wig
After finishing the preparation step, it's time to create the wig in your own way. Wigs not only come in different textures (human or synthetic) but also have plenty of different types (including full lace wigs and lace front wigs, which are the most typical.
Lace front wigs are better for beginners as they are easier to apply and generally require less styling. While full lace wigs give you more versatility in styling options. So it's important to categorize them and consider an appropriate look for your wig.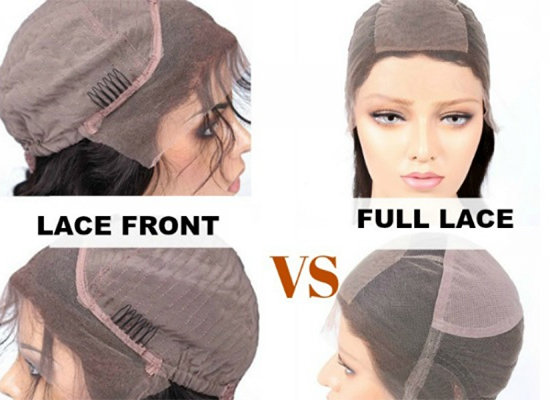 How to style a full lace wig
Due to the versatility of full lace wigs, they have virtually unlimited styling options. They allow you to tie your hair in a variety of styles, including buns, light braids, and full braids. Let's get into the instruction right away!
Step 1: Get your wig ready
The first step is to make sure your wig is ready for styling. Before turning on the heating tool, ensure that your extension has achieved the following standards:
Clean your wig

Only style your wig when it is totally dried

Brush your wig

Never forget to use a heat-protectant spray
Step 2: Wear your wig or place it on a wig stand.
If you are a newbie, you should place your wig on a wig stand for an easier process. Wearing your wig or placing it on a wig stand will allow for flexible parting and a more realistic-looking hairline.
When you put your wig on your mannequin stand, it may not fit securely and may move around as you prepare and style it. Use T-pins or hair clips to secure your wig and separate the hair into four large sections.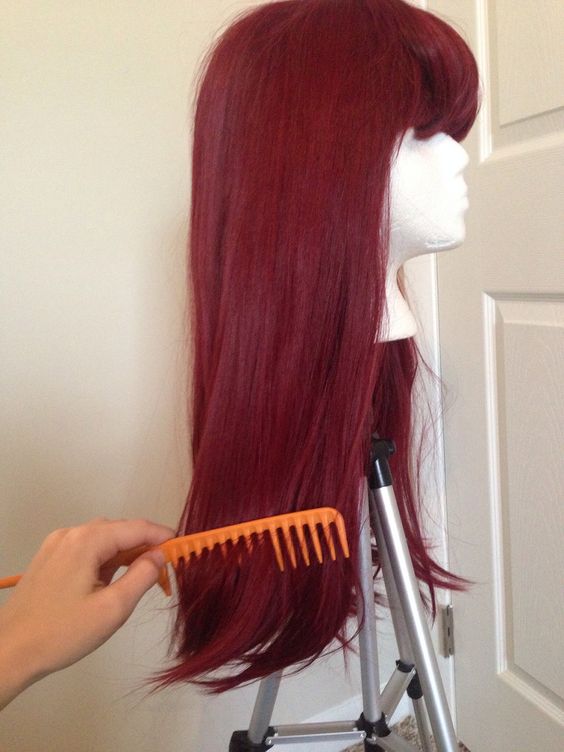 Step 3: Turn on the heating tool
After securing your wig and using heat protection spray, prepare the correct heating tools for your dream hairstyle. You can use heat appliances, such as curling or straightening irons, hair dryers, and rollers, to create a wig in your own way. However, make sure to start with low temperatures and not apply heat for too long to protect your wig.
Step 4: Style your own way
As you have already separated the hair into four large sections, it's time to style the hair. There are many ways you can create your hairdo, and you should find the best style for your face shape and personality.
Although styling your wig depends on its length and texture, here are some fabulous hairstyles you can make with a full lace wig:
High bun
Pull your hair to the top of your head, using a comb to avoid any flyaways, and then twist it into a simple bun, securing it with bobby pins to create this classy look. High updo hairstyles may boost your elegant aura to the next level.
Halo braid
A halo braid gives the style a beachy, boho look as the hair is slightly waved. By leaving some hair loose, you will get an elegant and romantic look.
Body wave
With such a style, you can go anywhere with a stunning, vibrant look. The body wave is gorgeous and will create a soft and feminine appearance.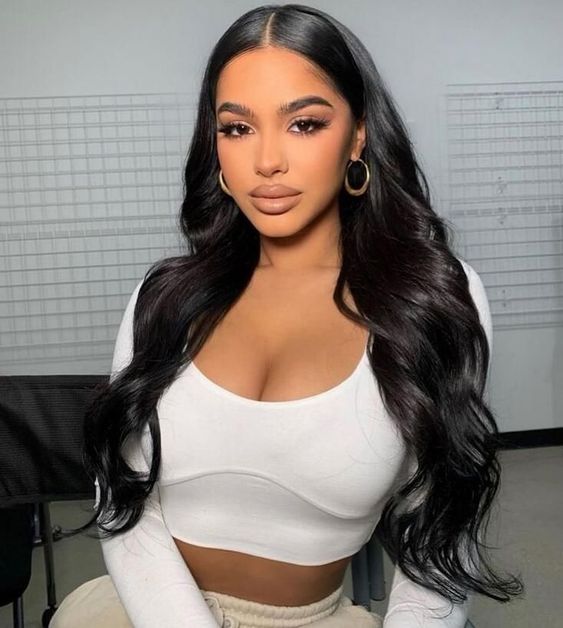 Long black ponytail
A long black ponytail can be easier to take care of and offers playful choices for frontal hairstyle ideas. This is a very simple pony to recreate, as it looks best with your frontal.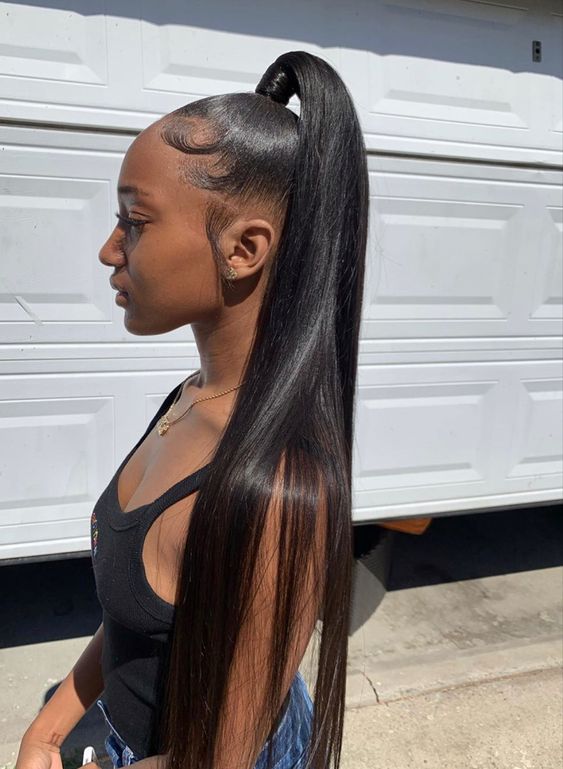 Small weaves
Another romantic hair look option for your full lace frontal. It will also make it easy to get the right thickness and length. Furthermore, nobody will recognize your extensions; everyone will think it's your natural hair.
Step 5: Using the holding spray
Last but not least, you would want to hold your hairdo shape for as long as possible. Holding spray is extremely effective in controlling unruly and small strands of hair, which help the hairstyle become complete and perfect. Spray onto the wig at a distance of approximately 30 cm, or spray directly onto the areas to be defined for the best results.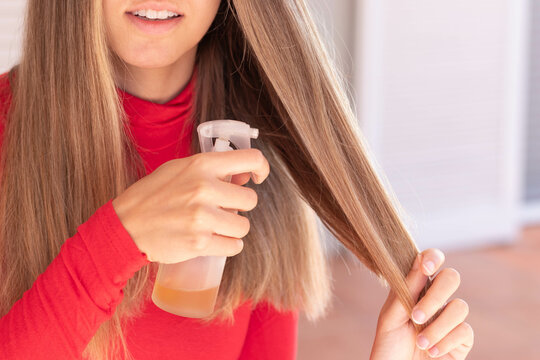 How to style a lace front wig
Styling a lace front wig has the same steps and process as styling a lace front wig. The only difference is lace front wigs only allow you to design the hair in the front of the wig. Its versatility allows you to style and change where the part lies on your lace front wig while still retaining a flawless, realistic hairline.
With the natural look a lace front wig gives, you can style it in a variety of ways, from side parts to ponytails, fishtail braids, or a messy bun. These lace front wig ideas below might inspire you to create your own hairstyle:
If you have a knack for French braiding, this stylish bun is the easiest way to look polished on any day. This look is perfect for a wedding event. But keep in mind: when you're going for this much fullness, you'll want second-day dirty hair and a little help from your trusty dry shampoo.
Middle part hairstyle
"The middle part is one of the most fashionable hair trends; it gives a more youthful look without looking childish," Bergamy, a hair expert, said. A middle part line is down the middle of your short, medium, or long hair. Middle parts are known to frame the face and highlight facial features.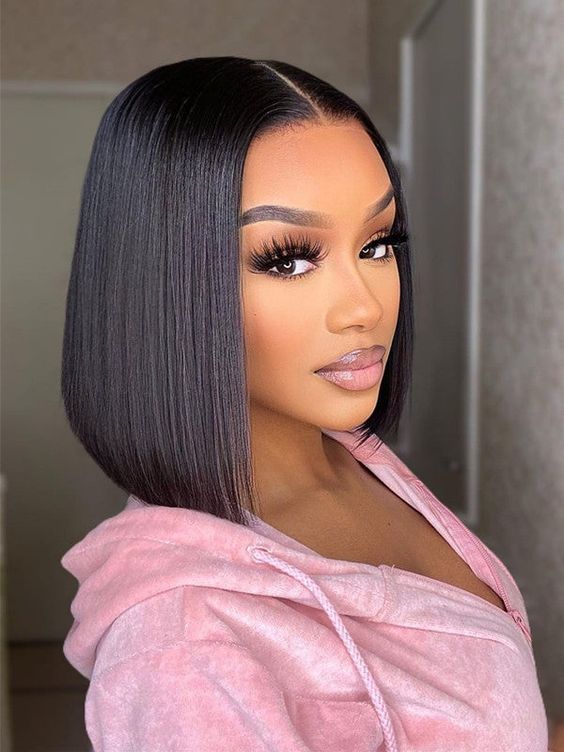 Half-Bun
If a braided bun is too feminine for you, this hairdo will add more playfulness and an energetic vibe—the bangs add something extra to the standard look. The half-bun is a youthful style that's perfect for everything from a trip to the gym to a night out with the girls. We recommend using pins to secure this to ensure it doesn't lose volume or height.
Frontal updo
Though the frontal updo gives off a fiery vibe and the bang is the center of attraction, this gorgeous hairdo is totally simple to achieve. All you have to do is just take a side part and swoop the hair to the side, curling its ends. It is another effortless and fabulous way of styling your frontal.
Final thoughts
Above is our detailed guide on how to style a wig. To sum up, styling your wig isn't hard at all, but it can be challenging and damaging without following the instructions. Jen Hair hopes you take your time to read this article and improve your hair styling skills to a higher level.
If you are looking for more frontal hairstyle ideas, check out our latest post about it. Finally, remember to "like" and "share" this useful information!