Surely everyone wants to have a perfect wavy hair wig in all weather conditions. Nevertheless, humidity, hot, cold, or dry weather can make your hair look frizzy and lifeless, whether it's your real hair or your wig. When wavy hair wigs go missing and tangle, you really don't need to pay for a new install and new hair.
Thus, if you have a wavy wig and are concerned about how to refresh wavy wig, then take proper care to keep the wavy beautiful for as long as possible. Follow the next share to get the most accurate answer!
Related post: How to pluck a wig? A step-by-step guide for beginners
4 Effective ways to refresh wavy wig
There exist 5 effective ways, including brushing first, refreshing wavy hair with rollers, curling iron, water and mousse. Let's start by brushing wavy wigs.
1. Brushing wavy wigs
The first and most important part of the wavy wig care guide is that you need to remove all the usual everyday combs from the list. Because a comb commonly used for real or straight hair will have a small and tight tooth, it will make the wig tangled and difficult to comb. Only use a wide-tooth comb or a comb specifically designed for wavy or curly wigs.
Brushing curly or wavy wigs  properly is an art. If your wig is tangled, before combing and detangling, use wig conditioner spray. Lightly spray on each part of the hair so that the hair is soft and easy to detangle. After that, gently remove each section with a comb. Hold the top of the wig tightly and comb from the tip, not the top.  Divide your hair into small sections to comb through to prevent hair loss. This job requires a bit of ingenuity and patience.
Always bring a wide-tooth comb with you so you can easily detangle and style your wavy hair everywhere.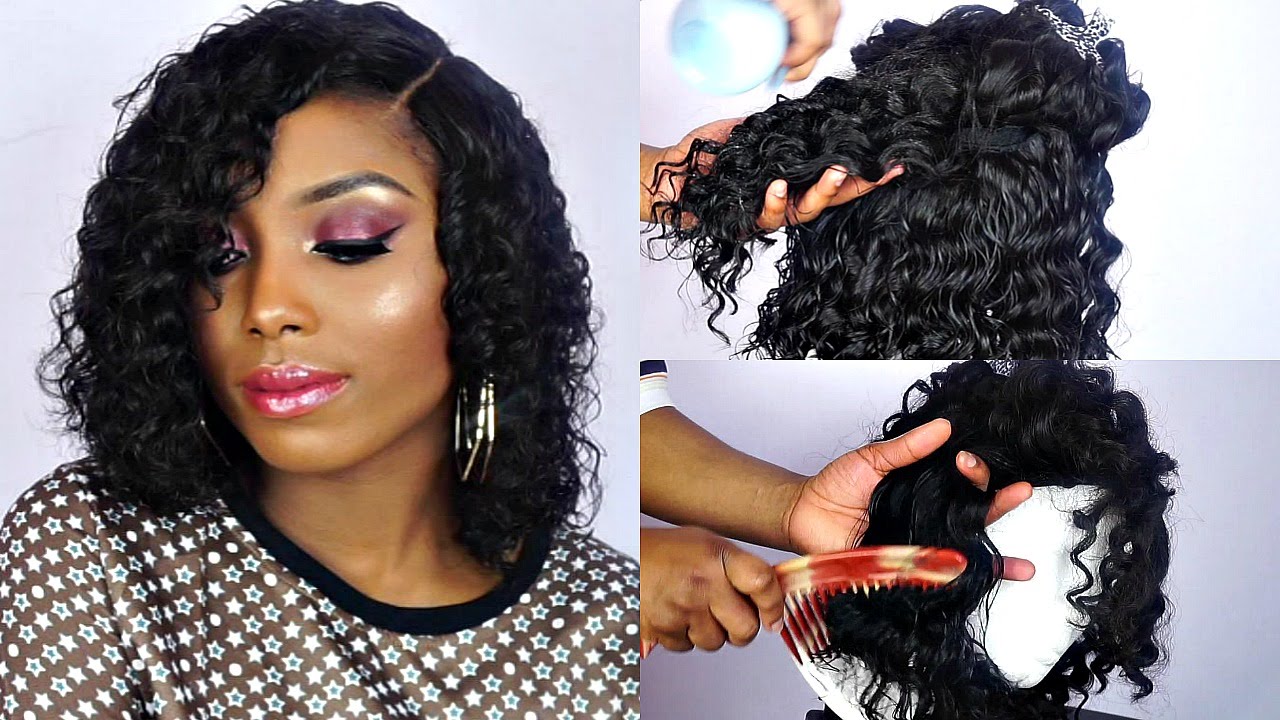 2. Refresh wavy hair with rollers
Another way to refresh your wavy wig without heat is by using rollers. There are different types of rollers, such as plastic roller, foam roller, velcro roller… with different sizes, so you should choose the suitable roller for your  wavy or curly wig.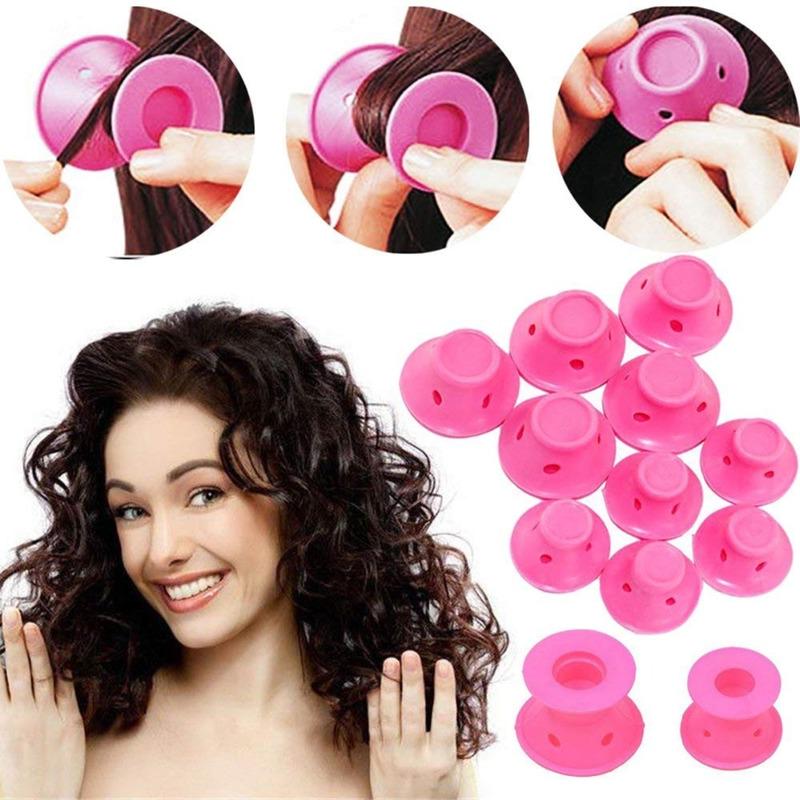 The smaller the roller is, the tighter the curl is. Large rollers will create soft and bouncy curls. You need to have at least shoulder length hair to use a large roller as it needs to be wrapped around the roller for a minimum of one and a half turns. You may have to experiment a few times to find the right roller. The number of rollers you need will depend on the size of the curls you plan to curl and the size of your head. If you want to create lots of small-to-medium tight curls, you may need a dozen or more rollers. Follow the  procedure below to refresh your wavy wig with rollers:
Secure your wig on a wig stand or mannequin.

Comb your hair thoroughly to make sure your wig is not tangled before styling.

Spread the curling foam evenly throughout the hair. Using the product for wavy hair is especially important, otherwise your curls will fall flat in just a few hours.

Divide your hair into different sections and hold each section of hair in place with a hairpin.

Take a small amount of hair and wrap it in the rollers in the direction the curls are going, then use clips to fix the hair. Remember to collect the small hairs that fall out when curling and tuck them into the part of the hair that is being curled.

 Leave the curls with rollers overnight, then gently remove them in the direction of the hair. Start from the bottom  to the top of the head. One hand holds the hair roller, the other hand unclips the hairpin. Then spray the entire hair.
Note: Do not use a comb to brush your hair after removing the roller. You will ruin the curls by doing so. If necessary, just use your fingers to gently separate the curls. The width of the hair sections will be based on the size of the roller: no wider than the width of the roller and no thicker than 5 cm. Do not hardly pull the roller out of your hair, as you will mess up the curls and possibly damage your hair. Let the roller come out of the curl on its own.
3. Refresh wavy hair with curling iron
If your wig is made from real human hair, you can use curling iron to curl the hair by following these steps:
To curl a wig, it is still essential that the wig is smooth and tangle-free.

Divide your hair into small sections.

Then wrap a section of hair around the curler, curl it and leave it for 8–12 seconds.

Make sure not to leave the heat on your hair for too long.

Drop the curls down slowly into your hands and let the hair cool slightly. This helps keep your curls in place. Curl each section until you run out of hair.

After finishing curly hair to your liking, you should spray hair conditioner to keep it in place.

Finish styling with hairspray.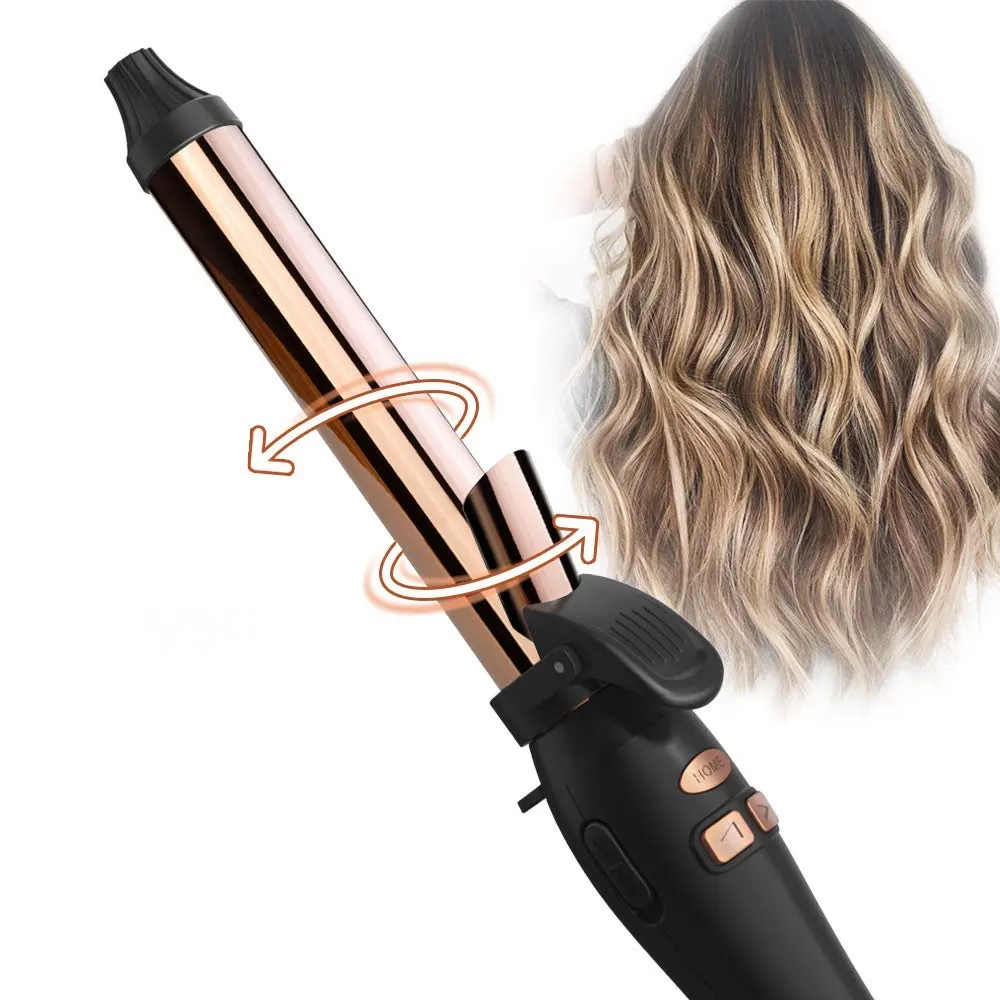 Note that because the curling iron uses heat to style the wig, you should spray the hair conditioner before using the machine. This will minimize the damage to your beautiful hair. Also, you should set the machine at a low degree of heat only; if not, it will burn or damage the hair.
4. Refresh wavy hair with water
Even if your wig is made from the best quality human hair, it will also get bad when used if you do not take good care of the wig and clean the hair. It is necessary to remove dirt and sweat from your scalp when wearing the wig. Follow the correct wig washing procedure below to keep your hair from being damaged:
Dilute the shampoo with wig water and soak your hair for about 5 to 10 minutes (just soak your hair, don't rub your hair, because rubbing will mess up your hair).

Then gently brush the hair in the right direction to clean it.

Next,  dilute the conditioner with water, then soak your hair in it and rinse with clean water. Note that during this washing and rinsing process, do not use your hands to rub your hair, because it will become tangled and frizzy.

Dry hair: use a soft towel and gently absorb the water of the hair, do not use your hands to rub your hair.

Use a wide-tooth comb to comb the hair and dry it indoors or in a shady place to let it dry naturally. Don't save time by using a dryer or putting it in direct sunlight if you don't want to buy a new wig.

While the hair is slightly damp, spray conditioner to create softness and keep the shine. Thus, properly washing the wig is completed.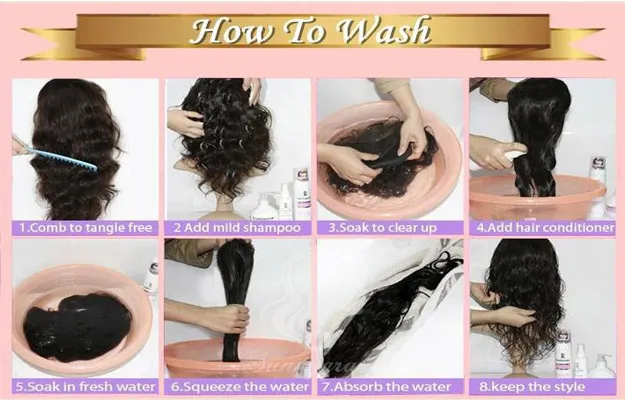 5. Refresh wavy hair with mousse
This is the most common way to refresh this type of hair. It gives you a little definition and hold, and reduces some frizz.
Add in more mousse. It is recommended to refresh with Cake brand mousse from Walmart or Amazon, as it doesn't leave hair feeling sticky even if applied dry. It doesn't feel like a product either, so you can use it quite a bit. For this refresh, you can use about 2 palmfuls.

Diffuse for about four minutes with a drier, which leaves the hair feeling pretty dry. 

Leave it in an hour before breaking the cast that forms, just to ensure it is totally dry.
Final thoughts
Hopefully, after reading this article by Jenhair, you know how to properly care for wavy wigs so that they are always beautiful and have the longest life. Wigs made from real human hair are an excellent material for wig products. You can use it comfortably to create new styles for wigs such as curling, pressing, straightening, dyeing, etc. without worry. The hair is always bouncy and soft, helping you to be more confident, attracting all eyes every time you appear. 
If you have any question about this topic, don't hesitate to leave a comment below.
Learn more about hair extensions: