Hair extensions provide long and thick hairs immediately, making them ideal for special occasions such as parties, weddings, and proms. And it can be a good choice for your hairstyle everyday regardless of being pricey. Nevertheless, there will come a time when you will need to remove your tape in hair extensions to change your hairstyle.
Thus, to solve this problem, we will walk you through a few methods of the removal of tape-in hair extensions at home. Before you remove your hair, make sure it is clean and fresh. Follow the simple instructions and a step-by-step tutorial to remove tape in hair extensions.
Related posts:
Can you remove tape in hair extensions yourself?
The answer is definitely yes, you can remove your tape-in hair extensions yourself. It is possible to accomplish it at home yourself or with the assistance of your friends  as long as you follow all required steps and be sure not to pull too hard when removing. The single most important thing about getting hair extensions is ensuring that there is no hair loss. 
How long does it take to remove tape-in hair extensions?
It will generally take roughly from 20 minutes to 45 minutes to remove all of the tape hair extensions, depending on your hair and how many hair extensions you are wearing. The right tape in hair extensions will not require harsh chemicals to remove them properly, quickly, and without damage. If you're having extensions taken out and refitted, expect a longer wait of one hour. 
How to remove tape-in hair extensions at home?
There will come a time when you will need to remove your tape-in hair extensions. Although there are several ways to remove them, we've developed a brief list of straightforward methods.
1. Use adhesive remover to r
emove tape-in hair extensions
Step 1: Apply tape remover on tape-in hair extension 
Separating your hair into workable sections by using a clip or tie. Saturate the tape-in with the product until you feel the area is soaked.
Step 2: Wiggle the tape-in
Pull gently on the section of the hair extension nearest to the tape. Wiggle it softly, but don't pull too hard or you'll damage your hair and the extension.
Step 3: Apply more remover and hold it in place
Spray the product generously over the tape and allow it to sit for a few minutes if the hair extension is still stuck.
Step 4: Peel the tape away gently when it can be easily peeled off 
Peel the tape away from your natural hair using your fingernails. It should easily come away in your hands. The adhesive will adhere to your hair extensions but not to your natural hair.
Step 5: Work your way through all of your hair extensions
Work your way through each row of hair extensions, beginning on the left and ending on the right. Start at the top of your head and work your way down. Apply hair extension remover to each piece of tape and take it away until it seems like it may easily fall out.
Step 6: Wash and apply conditioner 
Once you have taken all of your hair extensions out, your hair may feel greasy or sticky owing to the tape residue and the hair extension remover. Wash your hair as usual and use a conditioner to keep it hydrated. Comb the conditioner into your hair to help eliminate the stickiness.
In an emergency, if you need to remove the extensions without using an adhesive remover, use the techniques listed below. Nevertheless, these tips may not bring satisfactory results, like adhesive remover.
Recommendation: How to wash  your hair with tape-in extensions?
2. Apply natural oil to remove tape in hair extensions

Oil-based removers for tape-in hair extensions can vary from coconut oil, Olive Oil, palm oil, or any other oil alike. Stay away from chemical-based oils.
Step 1: Apply oil
Take a certain amount of natural oil and apply it to the roots of your hair strands thoroughly. Leave it on for at least 15 minutes. 
Step 2: Oil absorption and removal
The roots and tape bonds completely absorb the oil. Leave the oil on your hair for 30 minutes to allow it to penetrate the adhesive.
Step 3: Peel away the tape gently
Start rubbing the oil into the extension tape to take out tape-in extensions without damage.
Removing the extensions using oil might take more time compared to adhesive remover.
3. Using peanut butter to remove tape-in hair extensions
Like coconut and olive oil, peanut butter is effective in breaking tape bonds and making it detachable.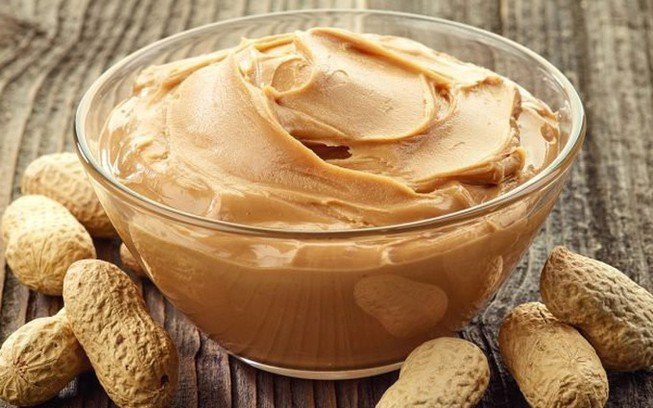 You can repeat the removal method with natural oil to get all the tape-in extensions out.
It usually takes an hour to remove the residues of the tape-in extensions completely.
4. Hair wash to get tape-in hair extensions out
Some of you may be unable to remove the extensions even after applying natural oil or peanut butter. Thus, you should adhere to the below steps: 
Step 1: Condition your hair
Take a shower and apply some conditioner to the hair thoroughly.
Step 2: Hair incubation
Cover your hair with a towel. Leave it in for 20 minutes. This process will break the chemical bond present in your tape-in hair extensions.
Step 3: Peeling the Tape Away
Start peeling off the hair extension; if the extension is not easily peeled off, then apply more oil and wait for the tape to break down.
Step 4:  Repeat until done
Repeat the method to get all of the tape-in extensions out.
Tips for the removal
Apply a high-quality oil such as coconut or jojoba to prepare your hair for hair extension removal

Keep in mind that your hair extensions are tied to your natural hair, so you may risk tugging or injuring it when removing your tape-in extensions.

Hair extension removal products are available at local beauty supply stores or online. Some, on the other hand, may be too harsh for your hair or scalp.

When using a commercial hair extension removal primer, test it on the inside of your elbow for any allergic reactions or irritation before applying it on your hair extension.
Related post: How to remove your hair extensions at home?
Final thoughts
That wraps this article today about the tape-in hair extensions removal process. It is expected that you have selected your favorite methods to take tape-in hair extensions out on your own. We do believe that these four methods above that we have just shown you would be possible to help you do this process smoothly.  If you find any mistakes during your process, please contact us and let us know. We are always available for your help.
Follow us on our social media sites or subscribe to our newsletter. If you have any questions or need help selecting your perfect Jen Hair/s extensions, please contact us here.