Thanks to hair extensions, now you can confidently try on any hairstyle you want no matter how short your real hair is. You have already purchased hair extensions and followed instructions to blend extensions yourself but you are still wondering, "How to make extensions look real in short hair? Or "Are there any tips to follow?
In this article, Jen Hair will help you to answer all these tough questions. We will suggest 5 tips that you can follow when trying to blend extensions with short hair to look real. Keep reading!
What you need to know 
The problem is that extensions are mostly synthetic hair that has been processed and preserved by chemicals which makes them brighter or smoother than normal hair. Therefore, they are easily recognized as extensions when applied to your real hair. Moreover, synthetic hair can damage your real hair if it can be adjusted the right way.
So, although the price is more expensive, it is worth investing in extensions made of real healthy hair.
Now, let's explore how to make extensions look real in short hair!
5 Tips on how to make extensions look real in short hair
   1. Use clip-in extensions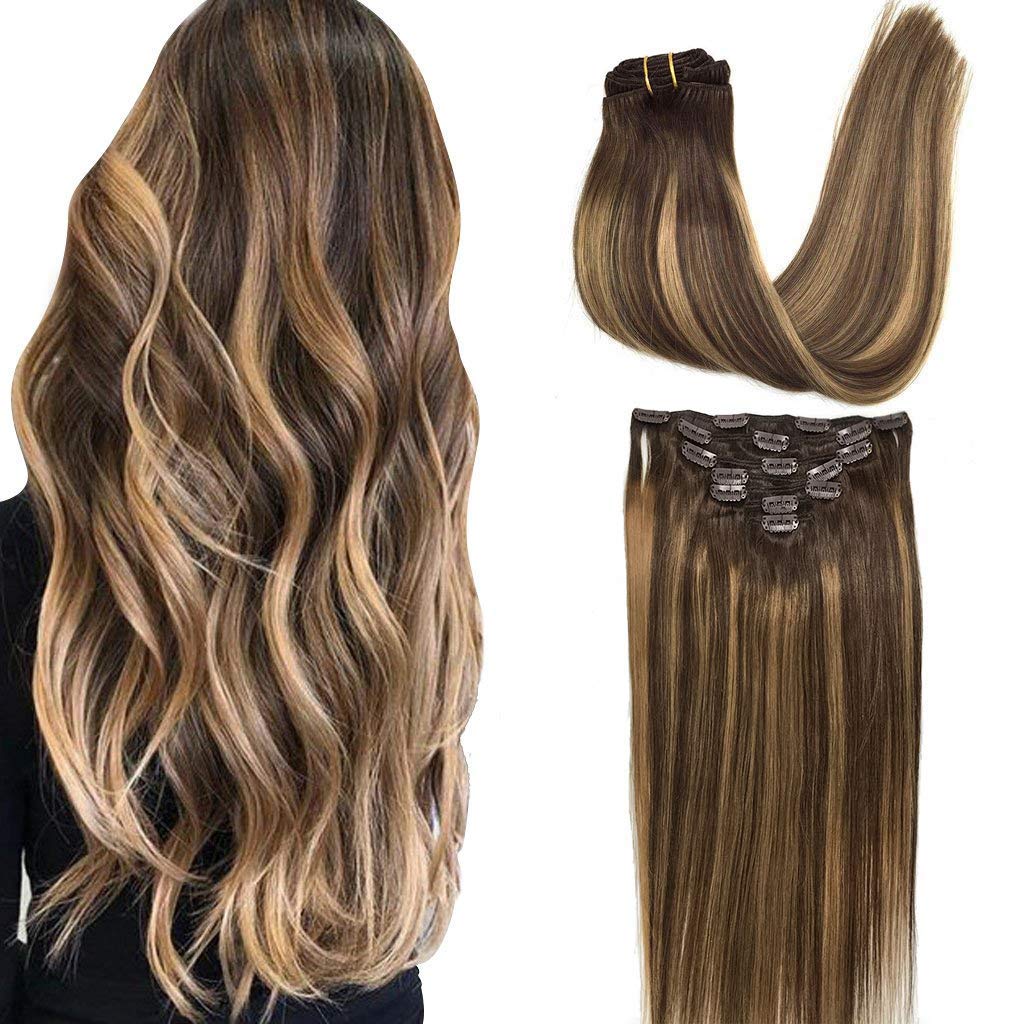 An indisputable fact is short hair's ability to withstand the weight and heat is not as good as long hair. Therefore, it is necessary to choose a light to moderate amount of hair extensions, as well as choose a type of hair extension that can be easily attached and removed for increased flexibility. Clip-in extensions are the perfect starting choice. They are key to a quick, zero-damage transformation while growing out your hair.
   2. Straightening your extensions before blending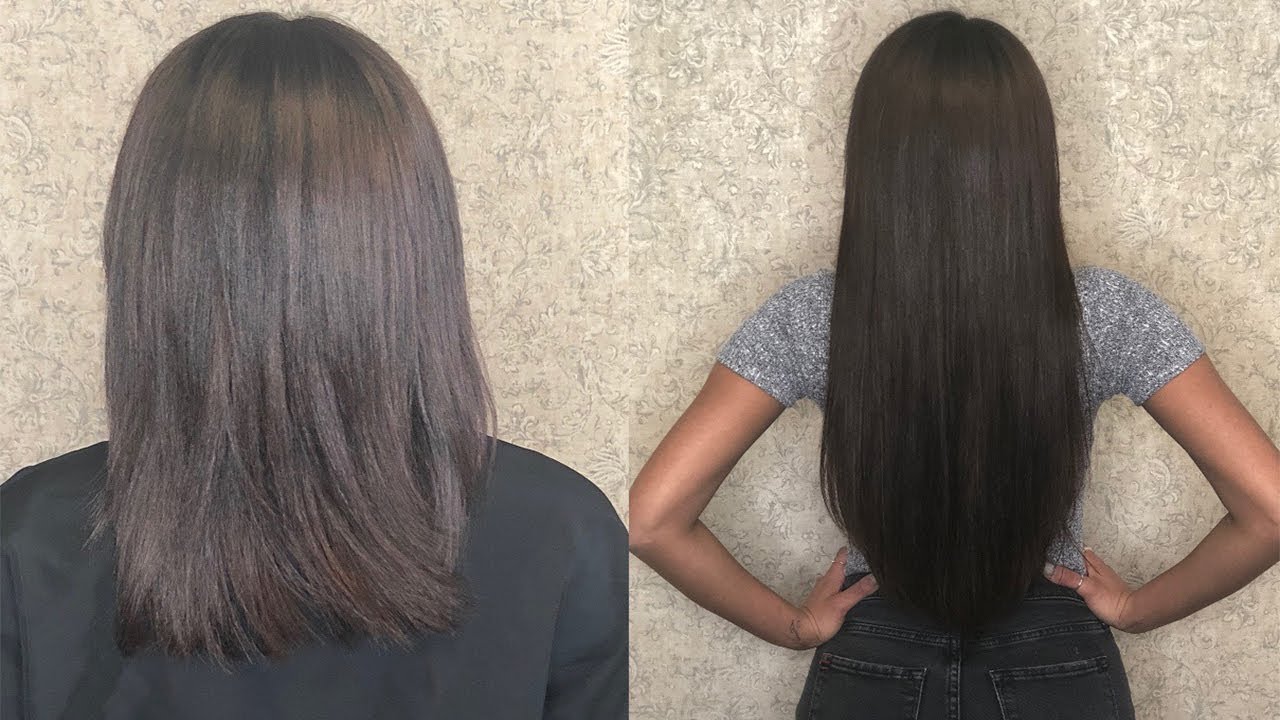 For the most natural-looking hair, you should consider long straight extensions.
Most hair extensions are carefully groomed by suppliers before being delivered to you. However, when you pick up the goods and inevitably check each hair for quality, they will become tangled, which makes it harder than ever to manipulate the hair extensions into real hair. So, straightening your extensions before blending is really necessary. 
  3. Tease the roots for a better grip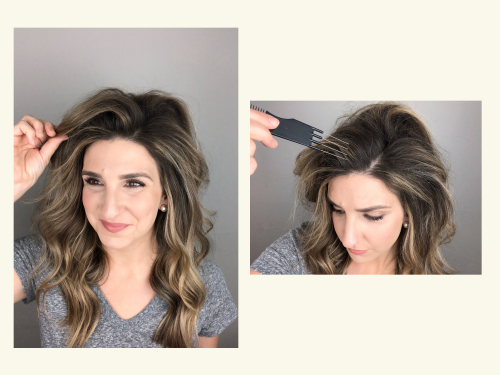 Teasing or braiding the hair roots so that the real hair and the hair extensions blend together to create an irresistible volume and keep the style longer. Your hair will become as natural as possible, avoiding separation between real short hair and smooth hair extensions. Whether you let your hair down or tie it up, tangling the roots will still help you have the most harmonious hair.
This method also works when you have very short hair. Since the hair at the back of your neck will be much shorter than the extensions, if not appropriately concealed, the base of your hair tends to pop out from underneath the extension, making the extension more visible.
Note: This is only recommended on the 2nd day. Because then, your hair roots are certainly connected to the hair extensions.
  4. Use several different hair extension lengths
Hair extensions come in a variety of lengths and thicknesses, meaning it's important to choose the right measurement. If you know how to place them and what length, you will be able to answer the question of how to make extensions look real in short hair.
It's true that a layer of hair extensions can be beautiful, but do they look seamless when worn on your head? The tip is you can combine lengths to create more volume and bounce. For example, you can start with a 4-inch extension, then use a 3-inch extension to add texture and volume. It is important to combine extensions for the best effect.
Note: Your hair extensions must match or complement the color of your actual hair.
  5. Style your hair extensions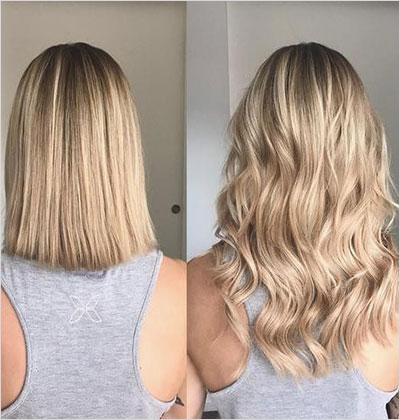 This is the most intriguing tip to address how to make extensions look real in short hair. In terms of styling your extensions, curling your hair is the easiest way to keep them hidden and help them blend more seamlessly with your natural hair. Whether you're adding soft waves and curls or want to create a straight style, curl small sections of your extensions with your real hair. This helps to blur the visual distinction between your natural locks and the extensions. 
Final thoughts
"How to make extensions look real in short hair?" can be a tricky question, but it is not impossible. Try any of the tips that Jen Hair mentioned above and do not give up if you can't succeed the first time. Hope you enjoy the process and achieve a beautiful hair look!
If you are looking for natural hair extensions that can perfectly blend with your short hair, we are the one for you! Please contact us when you find out your favorite in our product list!