If you are a wig enthusiast and jump onto Alibaba to buy hair from, you must have been very confused to decide whether they are the best hair vendors on Alibaba. If you encounter this problem, you've come to the right place.
In this article, we shall give you some overview of hair vendors on Alibaba, a step-by-step guide to finding credible suppliers, and even recommend the top ones for your interest.
Overview of hair vendors on Alibaba.com
As one of the most well-known international large-scale commodity procurement platforms, Alibaba guarantees the quality and number of hair products. Plus, Alibaba is an ideal shopping destination because the returns are valid if you have any issues. All your rights are reserved. You can rely on its advanced technology when buying hair products on Alibaba.
Why should we choose hair vendors on Alibaba?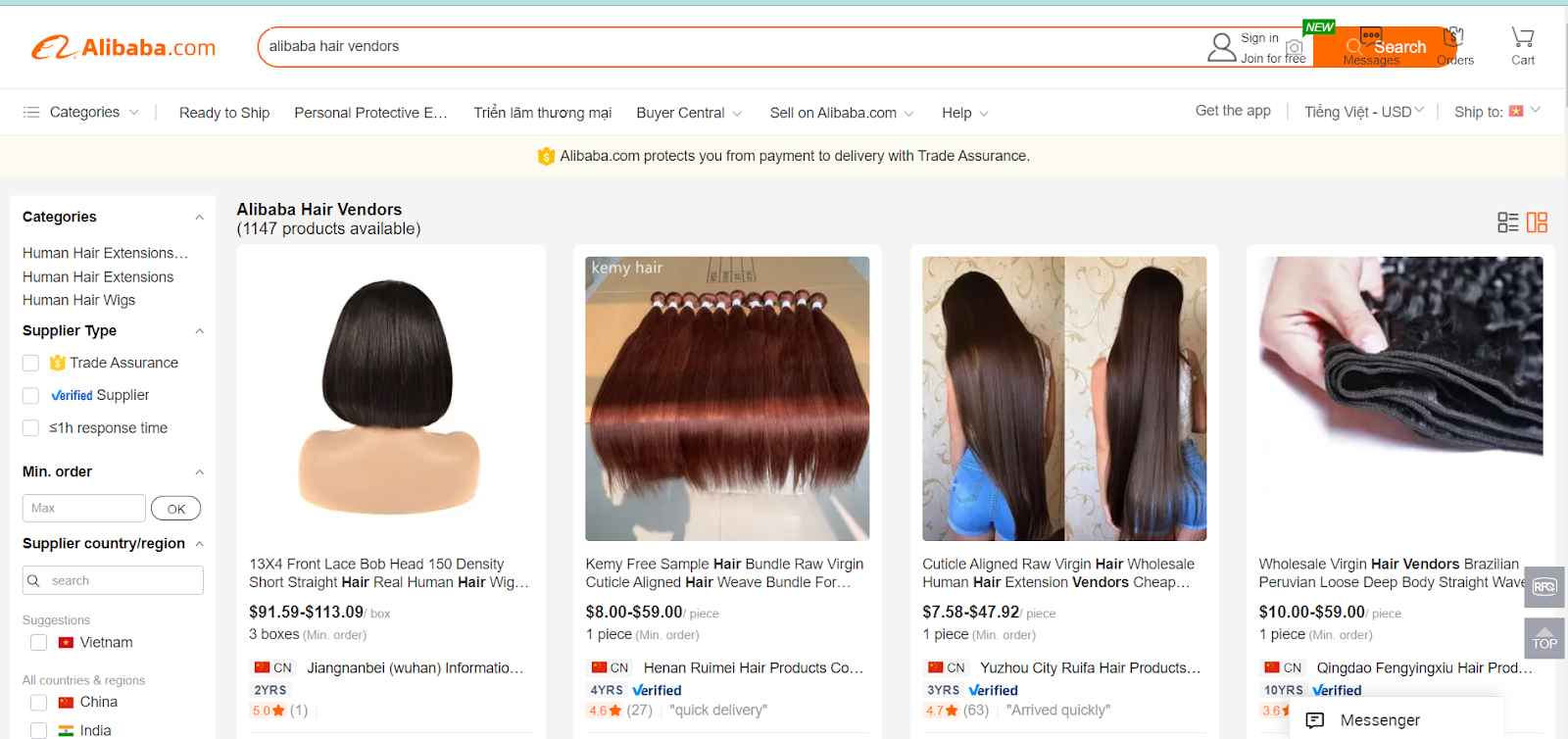 There are a few benefits of considering the Alibaba hair vendor list. We will show you in detail one by one:
Quick accessibility: The main benefit of using Alibaba to find hair vendors is that you will have easy access to multiple worldwide suppliers who sell virtually every hair product at your fingertips.
Various choices: On Alibaba, you can view the shops and factories of hair suppliers worldwide. In addition to offering a variety of hairstyles and types, these suppliers also use various materials, including human hair, synthetic hair, and hair extensions.
Intelligent arrangement: Alibaba does a fantastic job categorizing and organizing its products, so you can easily find what you're looking for. You can easily compare products. Alibaba also provides filters on the side, which help you to narrow down your choices.
Affordable prices: Alibaba has many manufacturers who sell hair and give you the best factory pricing. Thus, you could profit by buying your goods at steep discounts and selling them at high retail prices.
Cheap shipping prices: The best hair vendors on Alibaba have a lot of experience shipping their products, so they know how to negotiate with shipping firms and cut expenses. They also provide discounts or even free shipping if you buy many products.
How to find good hair vendors on Alibaba.com?
1. Check photos of hair vendors on Alibaba.com.
Keep in mind to be wary of Alibaba businesses that often steal people's photos. Thus, you should check for actual photos of the hair extensions and verify the quality and suitability of each of their images before purchasing.
If you have the chance to have a video call or third-party inspection, do not give up on finding the best hair vendors on Alibaba.
2. Deal only with hair vendors on Alibaba with Verified Gold Suppliers
An Alibaba seller who has earned the title of "gold supplier" can be trusted on Alibaba's commerce platform. Because they have a premium paid account status, the vendor's name is legitimate.
Additionally, when a supplier is referred to as a "Verified Supplier," it means that the proposed bureau has looked into the manufacturers' organization and verified that they are indeed in operation. You can tell if a provider has been approved by looking at their profile logo and assessing how they were verified.
3. Verify the company's profile and social media
Checking the company's profile and social media of hair vendors on Alibaba.com is also an excellent way to make a purchase.
You can quickly identify if you are doing business with the right or wrong source when you look up a company's reputation online. Check the domain's registration dates to see how reliable a company is. More often, the best hair vendors on Alibaba, with complete corporate information available on their websites, can be trusted.
In terms of social platforms, you have a great source of checking. They will have more high-quality real photos or real videos of their products. Plus, you also can find feedback and reviews from their customers after using products.

The 10 best hair vendors on Alibaba
Jen Hair Vietnam
Jen Hair is one of the best hair vendors on Alibaba. Jen Hair is voted to be the top wholesale hair product based on Alibaba hair vendor reviews.
When trading with Jen Hair Vietnam on Alibaba, you will be guaranteed some points:
Reliable source: Jen Hair is a relatively new source with a distinctive approach to hairstyles.
Quality: Jen Hair guarantees a broad range of options made from 100% top-quality Vietnamese human hair. In addition, Jen Hair has a good reputation for reliability in terms of product quality, return policies, costs, and delivery schedules.
Super fast shipping: Jen Hair is pleased to work with all major shipping providers to achieve the fastest shipping speed.
Best price for customers: You can be satisfied with the cost of Jen Hair's products. Because we have no third party, thus saying no with extra prices.
Flexible order: Customers have countless product options thanks to Jenhair, one of the top businesses in the hair industry. You have plenty of options, from colors, and textures to shapes.
We have thoroughly examined the market to identify the top suppliers of products and enhanced our customer services in an effort to bring happiness and satisfaction to our clients.
Up to now, Jen Hair is a top hair manufacturer in Vietnam. We currently serve thousands of clients all around the world. Shortly, Jenhair aims to supply the world market with the highest caliber manufactured in Vietnam products.
Check out Jen Hair on Alibaba here.
Xuchang Wowqueen Hair Products Co., Ltd Trading Company
Xuchang Wowqueen Hair Products Co., Ltd Trading Company is a reputable hair manufacturer in China. They have focused on producing and exporting human hair weft, pre-bonded hair, clip-in hair, and hair accessories.
The best quality human hair is used as the primary component in the production of a wide variety of high-quality products at the Xuchang Wowqueen Hair factory. They have over 500 professionals in charge of product design and high-quality staff on staff to ensure research and development in order to meet customers' unique demands.
All of their items are made from natural materials without the use of chemicals. Their hair is soft and tangle-free and may last up to a year with proper maintenance. Their extensive selection of hair and hair extensions comes in a wide range of lengths, thicknesses, and colors. It is certain to give you a wide range of options from which to choose.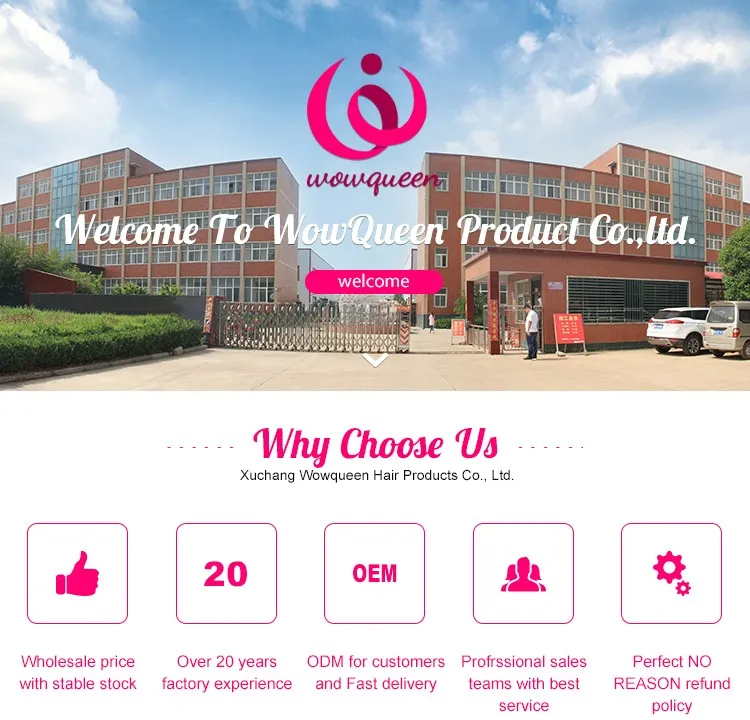 Yuzhou Alibaba hair suppliers
Yuzhou Alibaba hair suppliers, one of the best hair vendors on Alibaba, are independently owned with a focus on manufacturing.
All of their products are 100% human hair and synthetic fiber hair. A variety of male and female wigs, hand-woven scalps, 100% human hair weaving, and other items make up our full line of products.
Sincerity, credibility, initiative, and win-win thinking are the company's core values. The majority of their reviews and feedback from customers are positive and constructive. Therefore, you can be easy to make a purchase with Yuzhou Alibaba hair suppliers. If you have any issues with their products, your rights will be reserved right away.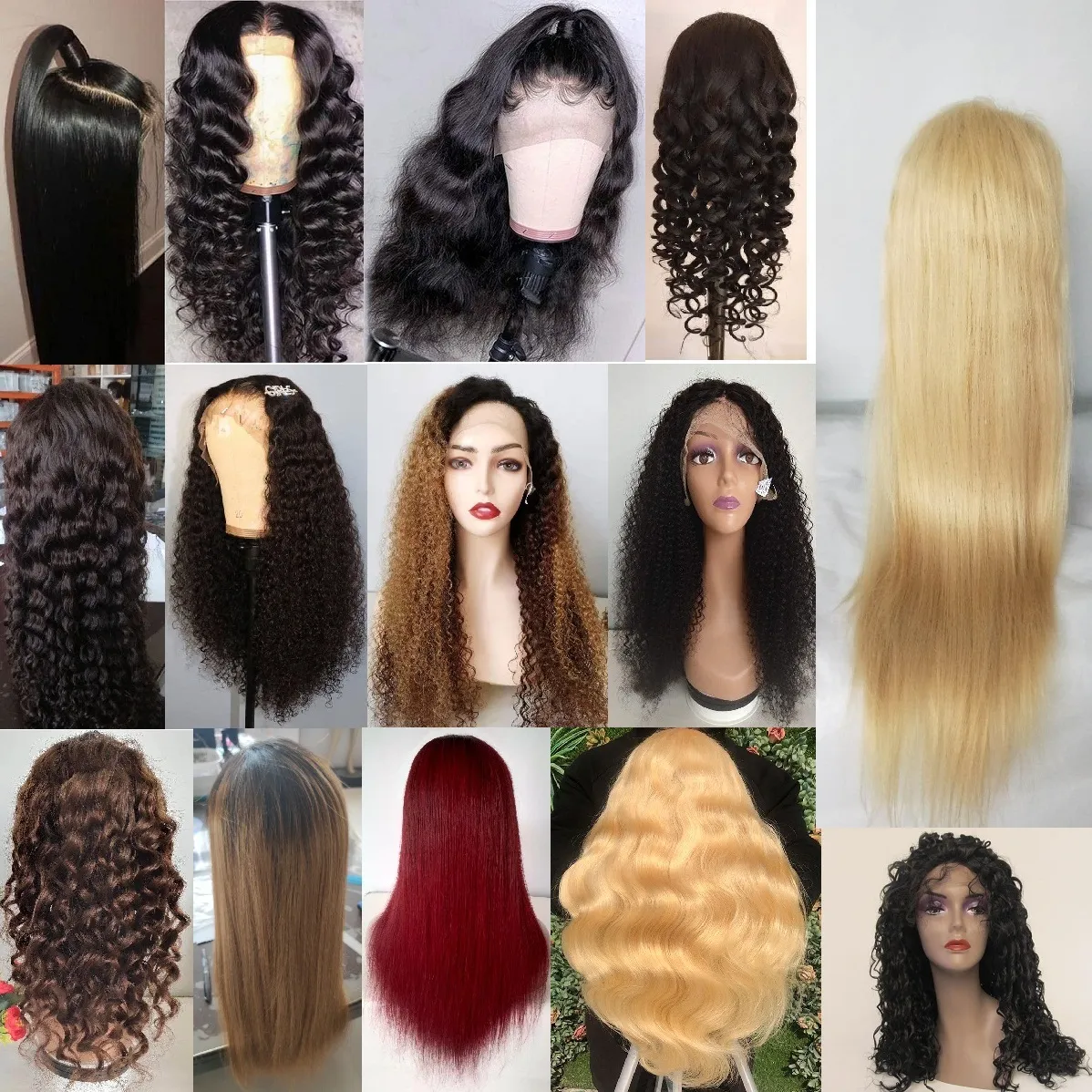 Guangzhou Magic Hair Products Ltd
The Guangzhou Magic Hair Products Co., Ltd. is a reputable maker of human hair products. They have a factory in the Chinese province of Henan, at ZhouKou. In Guangzhou City, Guangdong province, China, they also run three stores under one trading firm. They have been in the hair industry for more than ten years and are well-known there.
Brazilian, Peruvian, Indian, and Malaysian human hair are the main exports from their factory. All hair products are verified as 100% human hair. They guarantee their faultless hair will be soft, bouncy, natural-looking, and durable.
Guangzhou Kabeilu Trading Co., Ltd
Guangzhou Kabeilu Trading Co., Ltd. is a reputable supplier of human hair. They have been in the hairdressing industry for more than 9 years, and they are well-known in this industry. Worldwide customers have praised their products.
They put in place a thorough and stringent quality control system. That will guarantee that every product can fulfill consumers' quality expectations. Additionally, each of their products has undergone a rigorous inspection before shipping.
Their products include Brazilian hair, Peruvian hair, Malaysian hair, Indian hair, European hair, closure, and wig. All of these are of high quality.
Guangzhou Jinpai Hair Products Company
Guangzhou Jinpai Hair Products Company is a hair product specialist and places a high priority on the hair industry in China.
Their products have originated from Peruvian, Brazilian, Malaysian, Mongolian, Cambodian, Indian, and Eurasian hair, as well as lace wigs, lace closures, PU strips, and clip-in extensions.
Their business has a talented sales staff, a solid financial basis, a strong technical force, cutting-edge machinery, comprehensive testing capabilities, and top-notch after-sales services. Due to their stunning beauty, excellent craftsmanship, and high caliber, their products have universal client approval.
Ideal Hair Art
Ideal Hair Arts Co., LTD, was founded in 2005. They are a China hair factory with 13-year experience and specialize in making hair products, such as virgin hair, lace closure, lace frontal, and wig.
Their hair products are 100% human and have no chemical-processed virgin hair. There is a wide range of textures you can choose like deep wave, loose wave, naturally straight, and much more,
Ideal Hair Art upholds the values of integrity, innovation, and development with the motto "Light up your dream". You can make a purchase with them through security and satisfaction.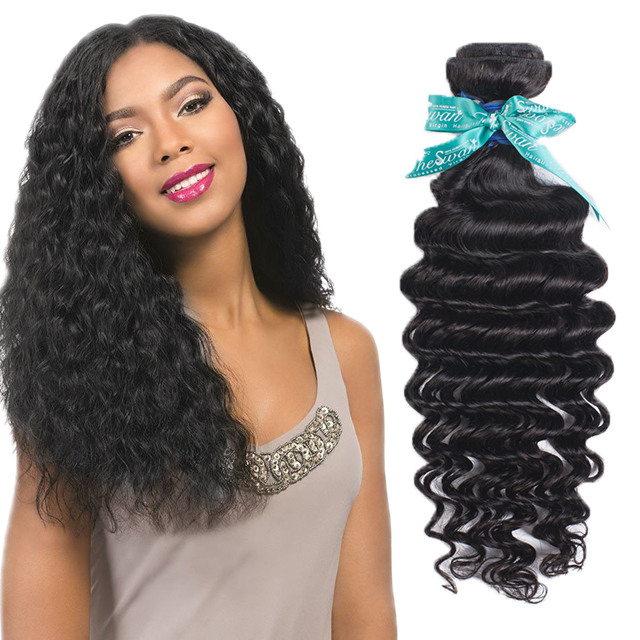 Guangzhou Jin Suo Xuan Hair Products Co., Ltd
Guangzhou Jin Suo Xuan Hair Products Co., Ltd was founded in 2015 in China. Their firm is a highly skilled and knowledgeable supplier of Malaysian, Peruvian, and Brazilian hair in China.
They produce and offer a variety of human hair to clients around the world. Their offerings consist of Argentine hair, Brazilian hair, Indonesian Hair, Brazilian lace front wigs, and much more. All of their offerings are made using virgin human hair. Their goods had undergone verification and received a real hair certificate.
Xuchang Jinye Hair Products Co., Ltd
Since its establishment in 1994, Xuchang Jinye Hair Products Co., Ltd has made a lot of achievements. Thanks to the location in Henan – the largest center for collecting and distributing human hair, they have easy access to all regions of the globe.
Jinye currently employs over 500 people and produces 100,000 pieces per month. They have been developing and producing diverse hair products with various hues using cutting-edge technology, skilled employees, and consistent quality. All of their goods are shipped with great pride to Europe, America, Africa, and SouthEast Asia.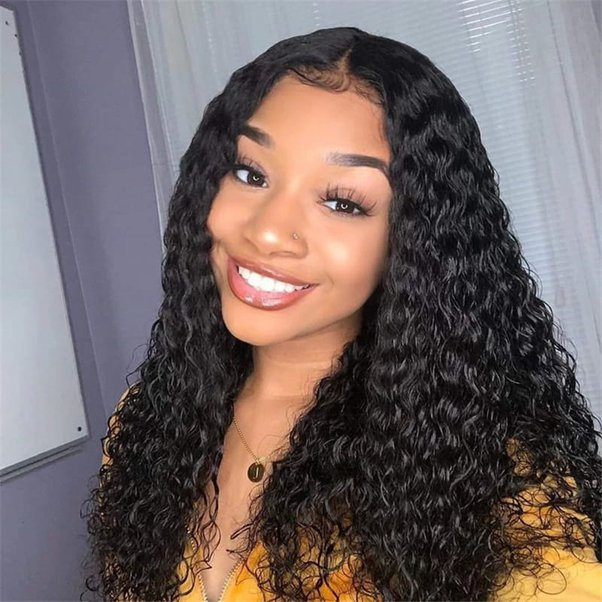 Guangzhou Feilai Hair Dressing Supplies Co., Ltd
Guangzhou Feilai Hair Dressing Supplies Co., Ltd is a reliable human hair products maker. It is situated in Taihe, the hub of the raw human hair market.
Their products including originate from 100% human hair. Their human resource specializes in making products such as human hair weaving, clip-in extensions, pre-bonded extensions, tape-in extensions, wavy hair, and human wigs. Their products are well-liked by customers and sold in more than 30 nations, including the USA, Russia, the UK, France, and South Korea.
Best hair vendors on Alibaba: FAQs
1. How to contact hair vendors on Alibaba.com?
To contact hair vendors on Alibaba.com, use the "Contact Supplier" on the Alibaba website to send an email. In this case, you will receive a response from the hair merchant you chose.
2. Why is hair on Alibaba so cheap?
As mentioned above, hair products on Alibaba.com are supplied directly. It will have an extra cost if you buy from a third-party side. Additionally, when shopping online, you have more chances to receive discounts that reduce your cost. Especially, in case of buying a certain quantity, you can be accessible at shipping.
3. How to avoid scams on Alibaba?
Surprisingly, one of the easiest ways to prevent Alibaba scams is to use trade assurance when making payments. For example, when you pay using PayPal, you are very well protected. Moreover, you should use a credit card instead of a bank transfer.
Furthermore, never send money to a seller's personal account, not even at a sizable discount. Simply because of it, you are no longer eligible for Alibaba's trade assurance.
Conclusion
In this article, we have given you all the information regarding the best hair vendors on Alibaba, best hair vendors on Alibaba along with some justifications and suggestions.
We sincerely hope that this article will be helpful if you run into any difficulties when looking for the best hair vendors on Alibaba. If you want to know more about this, don't forget to subscribe to receive notifications of the newest blog.