Many women have admitted that "If my hair looks good, I can deal with anything". That is absolutely true! But not everyone has thick and beautiful hair with a desirable length. However, that doesn't matter! With the help of hair extensions, your dreams of gorgeous hairstyles will come true.
Today, Jenhair would like to introduce you to one of the most loved hair products on the market: the 8 inch hair extension. Now, let's explore the transformations of 8 inch hair extensions before and after to see why this hair extension has won the hearts of many women.
Related posts:
What do 8 inch hair extensions look like?
The hair extensions with 8 inch length will look very bouncy and naturally beautiful. Even though an 8 inch extension will look relatively short, it won't be obvious that you're using extensions. If compared to the body height to calculate the length of the hair, the hair extensions are inches long above the shoulders and at the chin. This is one of the shortest hair lengths. The hair length chart below will give you a better illustration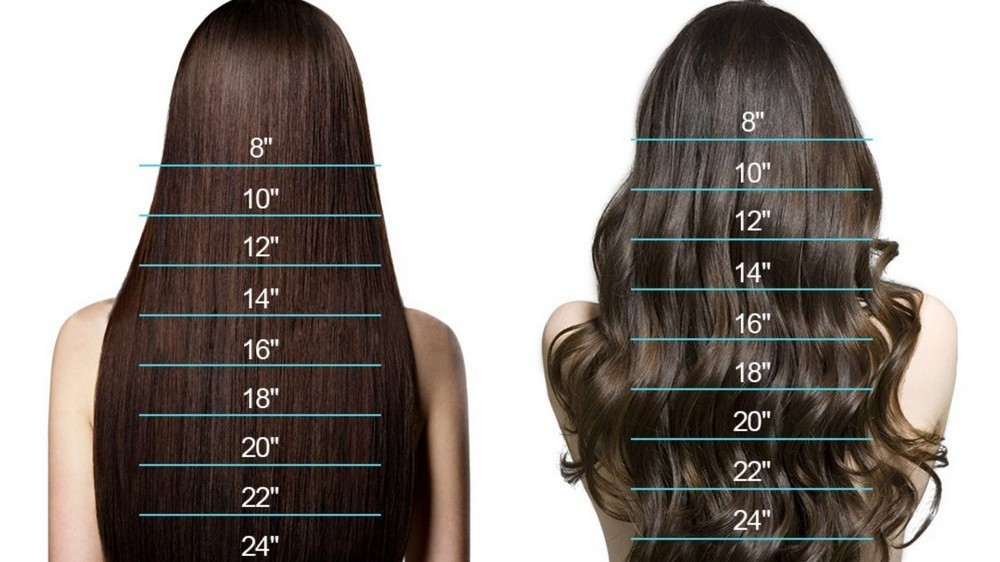 8 inch hair extensions: The characteristics
1 Inch is equal to 2.54 cm, so 8 inch hair extension length is equal to 20.32 cm. It can be easily understood that 8 inch long hair extensions are also known as 20.32cm long hair. There is one thing to watch out for when it comes to hair length. The 8 inch length is measured when the hair is fully straightened. Therefore, if the extensions you buy are curly, they may look a little shorter than you expect.
Besides length, weight is also a factor that is often considered. A bunch of 8 inches long horizontal hair usually weighs 100 grams. Depending on the length, you will choose how many to suit
8 Inch hair extensions before and after
After applying the 8 Inch hair extension, you will completely change in style and charisma. Here are the different types of 8 inch hair extensions before and after the applying, each type with its own twist:
8 Inch clip in hair extensions
The difference between 8 inch clip in  hair extensions before and after is that you will have a personality and natural bouncy short hair. The harmony between real hair and this hair extension will help you look outstanding in any situation. This hairstyle will also suit all heights and most ages.
Another plus is that 8 inch clip in hair extensions are also very easy to install, especially with short lengths like 8 inch. You won't have any trouble wearing it. With just a few simple steps, you can get your job done and have a beautiful hairstyle. Let's see the incredible transformation below:
8 Inch halo hair extensions
8 Inch halo hair extensions before and after is a change that cannot be more perfect. No one will probably notice that you are having hair extensions. These hair extensions with the 8 inch length promise to enhance your beauty the way you want. Just by touching the hair, you can be convinced to use it immediately because of its quality. Do you believe it? Hair is completely soft, smooth, and strong, making you look more attractive and radiant in the eyes of others.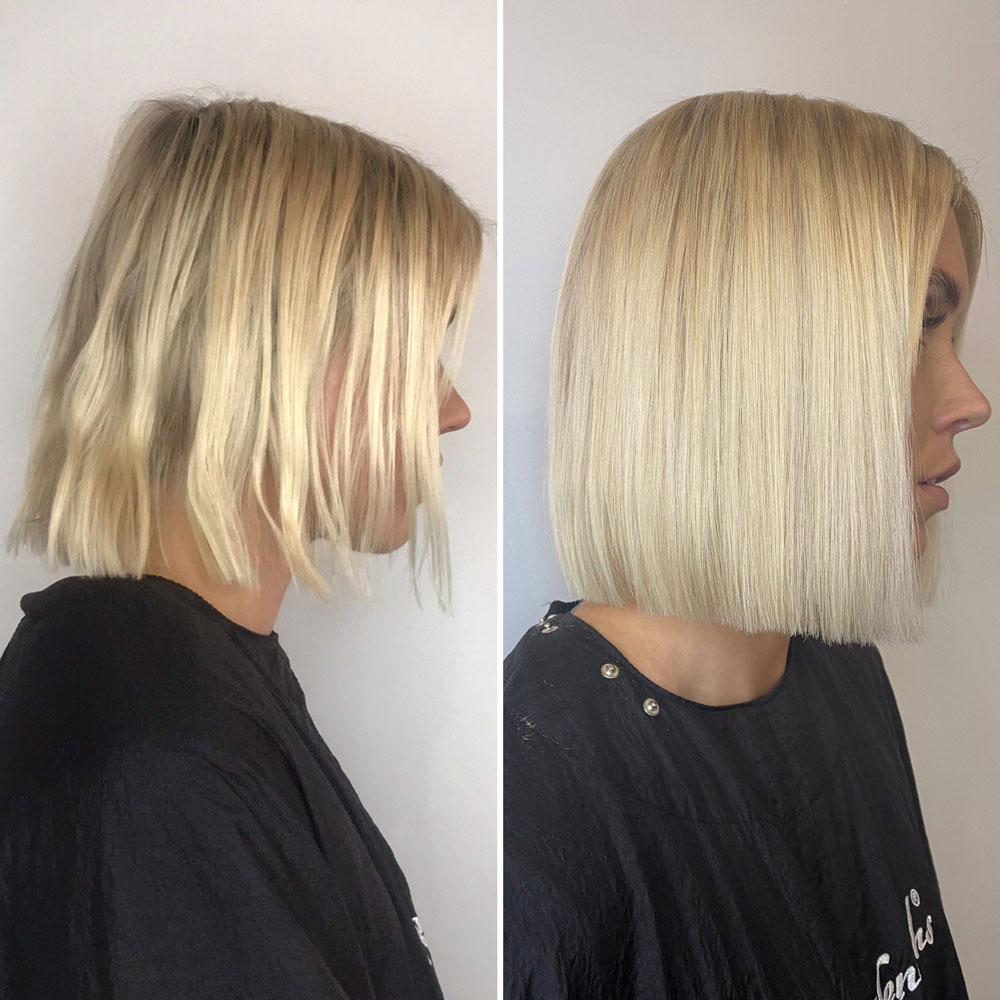 8 Inch tape-in hair extensions
What about 8 inch tape-in hair extensions before and after? These hair extensions are amazingly beautiful and natural. The tape-in part will be barely noticeable and completely invisible. That's why you can create more eye-catching and attractive hairstyles than ever before without fear of revealing any flaws.
8 inch tape-in hair extensions will satisfy your most demanding requirements. Why don't you try them at least once and feel a new version of yourself? Let's see the amazing result:
8 Inch sew-in hair extensions
This is one of the perfect ways to make a spectacular change of 8 inch sew-in hair extensions before and after?. These 8 inch sew-in hair extensions are for women who want to have full, bouncy and soft hair. Sewing extensions is a great way to make sure the extensions don't come loose, which helps the extension firmly but still looks very natural.
After applying these hair extensions, you will have an impressive transformation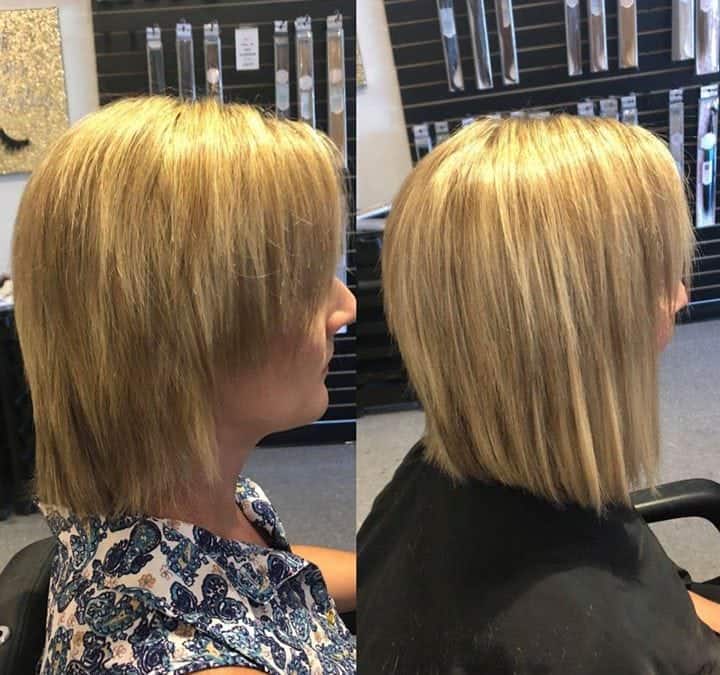 Where to buy 8 inch hair extensions?
If you want to buy 8 inch hair extensions, you should choose reputable places to have beautiful, bouncy hair that can be used for a long time. Jenhair will be the optimal choice for you. Jenhair offers high-quality extensions with a variety of textures, colors and lengths, depending on your preference. 
Besides, you do not need to worry about whether they are natural and harmonize with your real hair or not, our staff will always be ready to take care and give the most useful advice for you.
Final thoughts
Above are the detailed descriptions on the change of  8 inch hair extensions before and after. Hope this article gives you a more overview and practical view before making the decision to have 8 inch hair extensions.
If you want to learn more about our hair extension products, don't hesitate to contact us. We are ready to provide you with the most perfect and quality hair extensions.