For those who have short hair, styling your hair may be limited since the length and volume of hair. But these days are over since you can now use clip-in hair extensions to do whatever you want to beautify your hair. Hair extensions have allowed you to unlock a vast array of styling alternatives that you may never have imagined were possible with your natural hair. In this post, Jen Hair will give you some ideas about styling extensions with short hair. Are you ready? Let's jump in right now.
Styling extensions with short hair: How to do it?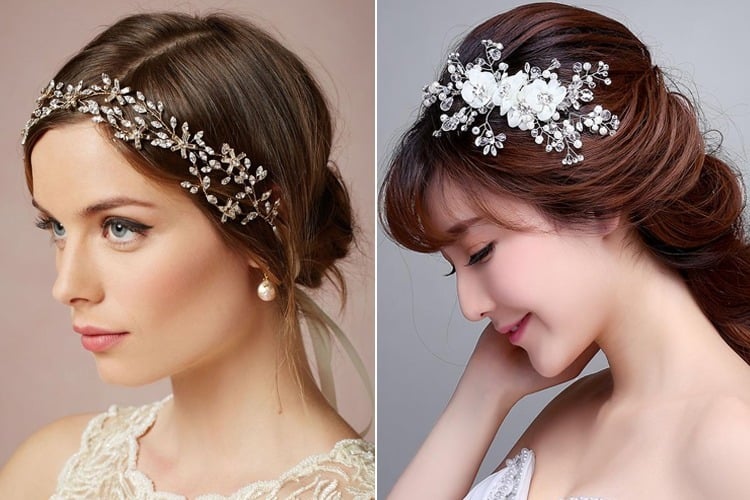 Step 1: Curl your short hair first
One of the techniques many hair stylists use before using clip-in extensions is to prep the hair. You should add a couple of waves to your real hair first so that it could have a little grit, which makes it easier for the hair extensions to grab onto when they're clipped in. But remember not to use too much heat when you curl since you will add more waves at the end after the hair extensions.  
Step 2: Clip extensions in
When you stitch the hair extensions to your hair, It is good to remember "go little large little". Typically, you should grab two clip wefts at the bottom and a bigger weft above it. You could take a crunchy (or hairpins)  to divide your hair horizontally into two parts by putting your thumb behind your ears  and dragging down to make it a line. After that, you can attach hair extensions to your hair easily. If you have thin hair, it is recommended that you shouldn't place the clips higher than the top of your ears if you don't want the wefts to be visible.
Also, feel free to move around and find the right position for your wefts. Although we advise a particular weft location, it isn't always constant because each person's shape is different in size and forms. 
Step 3: Curl your hair with clip-in extensions
After all of your hair extensions are all clipped in, you can add more waves in the front so that it can really blend with the waves that you have in your natural hair. After curling, you can take your or maybe a hairbrush to go through your hair to make sure everything is completely spread out. Finally, you may discover that the bottom of Your hair seems significantly thicker than the top once your extensions have been installed and you have your stunning new locks. You can add a little extra volume to match the rest of your hair if you tease the top of you head. You can add some grit and tease with a boar bristle brush going through the front top.
When you style your short hair with extensions, some problems may arise if you do not choose the right extensions for your hair. Jenhair Vietnam's clip-in extensions are so soft that there is no pulling on your scalp when you want to give them different styles. We are delighted to be one of the top businesses in Vietnam's hair market.
4 hairstyles with extensions for short hair
Ok as soon as your hair looks much bigger and thicker, you may wish to style your hair in different ways that you may have never dreamed to do with your short hair. Jen Hair got you here, below are 4 ways to spice up your styling extensions with short hair. Bring it on!
1. Mermaid waves
This hairstyle would possibly bring your hair a mystical mermaid twist, which can even make Ariel jealous of you. If you are worried about how complicated this style is, don't worry because it is easy to do. Take your hair to the next level with texturizing spray for an amazing, sun-kissed summer look after adding length- and volume-boosting hair extensions.
We advise making an investment in a waver tool to achieve the ideal mermaid wave. Without having to tug, roll, or twist your fine strands, Wavers will provide simple, bouncy waves that scream beachy-boho elegance. Importantly, keep in mind to use heat protection before styling if you don't want to damage your natural hair!
2. Ponytail
There is no doubt that ponytail has been a dream hairstyle for girls who have short hair. It is a simple yet elegant hairstyle that you can do on different occasions such as on red carpets, at prom, parties, or simply work or school. You've probably seen it on too many celebs, from gently tousled, romantic, wavy ponytails. You can both do high or low ponytail, though high ponytail may bring you a quite sassy 90s classic vibe. Moreover, you can add bands or braids to this hairstyle, which would probably drive people astonished.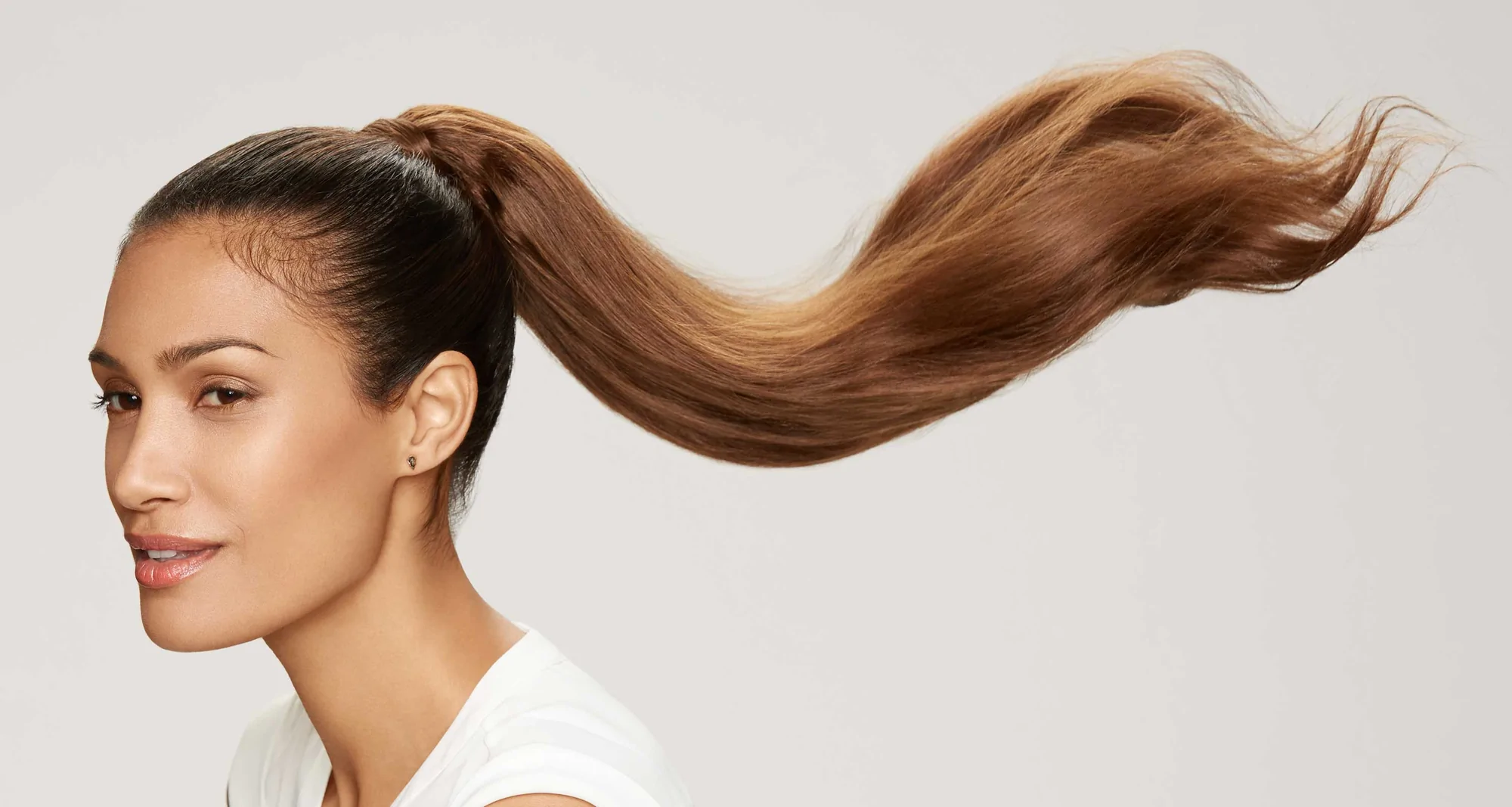 3. Braided Tendrils
When styling extensions with short hair, one style you do not want to miss is braided tendrils, which is also known as baby braids. You may have already come across this hairstyle on the Hadid sisters, Gigi and Bella. This Y2K trend is also easier if you wear clip-in hair extensions. Baby braids can be used anywhere in your mane and can be worn with curly, wavy, or even crimped hair. They are not always meant to sit at the edge of your face. Besides how quickly the style may upgrade your hair, it's certain to make you nostalgic of these days when you wore tendrils in middle school to frame your little face.
4. Hollywood Waves
Although there are various hairstyles in vogue in this day and age, the flowy, romantic Hollywood Waves hairstyle is never out of date. You'll be glad to learn that not only are they still in use today, but they are also a common choice for modern Hollywood diva weddings and fancy gatherings. Let your hair down and style it in chic Hollywood waves if you want to dazzle your audience with an elegant, stunning hairstyle that doesn't require you to manage an updo.
Final thoughts
With clip-in hair extensions, we can create diverse hair looks even when we have short hair. This post has provided you with several ideas for your styling extensions with short hair. Hopefully, it can help you toward your hair beauty journey. 
Do you have short hair? Which is your favorite hairstyle with clip-in hair extensions? Let us know in the comments below – we love hearing from you