The popularity of 16 inches of hair has soared as a coveted choice for those seeking shoulder-length styles that strike the perfect balance between sophistication and versatility. 
With its ability to frame the face and offer a canvas for various styling possibilities, it is no wonder that 16 inches of hair has become a go-to length for individuals seeking a chic and manageable look. 
This post will delve into the captivating allure of 16 inches of hair, exploring the beauty it brings and the tips and tricks to make the most of this coveted length. Join us!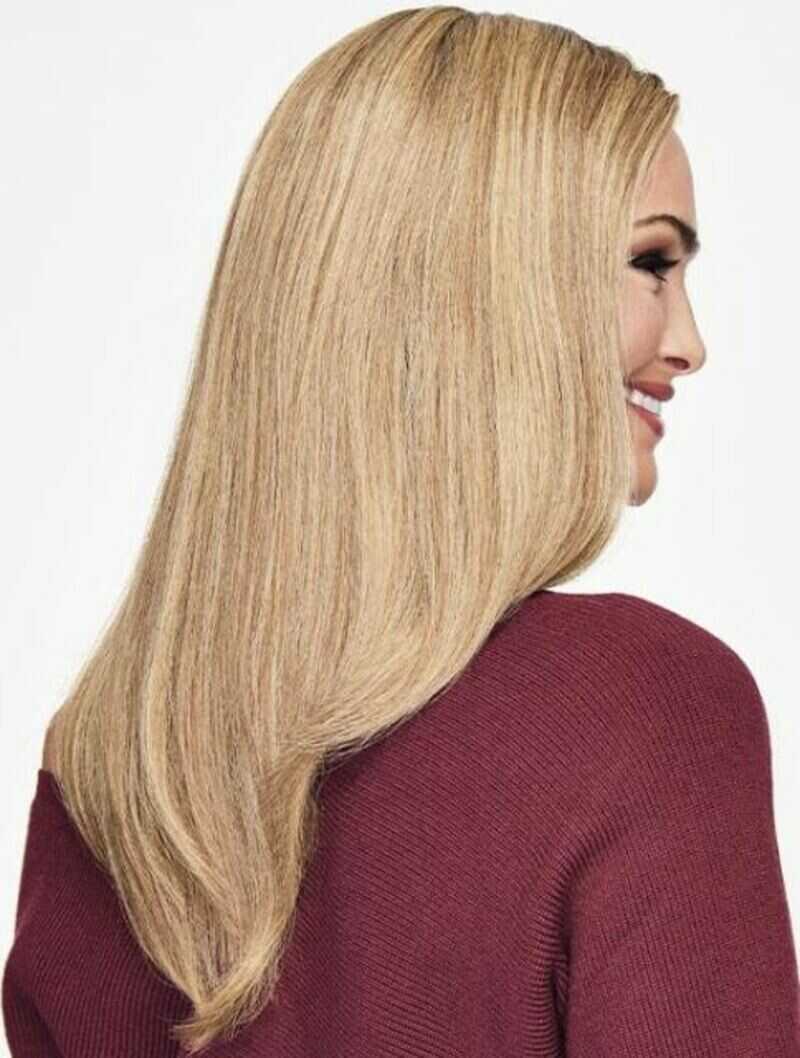 Understanding the 16 inch hair length
Hair that is 16 inches long is considered to be of medium length. It usually falls just above or below the shoulders, depending on an individual's height and how they measure their hair.
This hair length offers a variety of styling options. You can wear it loose, create updos, ponytails, braids, or experiment with different hairstyles and accessories.
You have several options if you have 16-inch hair and wish to change your hairstyle. You can opt for a trim to maintain the length or cut it shorter, such as a bob or a shoulder-length style.
The texture of your hair plays a significant role in how it appears at this length. Straight hair will have a sleek and smooth appearance, while wavy or curly hair may appear slightly shorter due to the natural curl pattern.
How long does it take to grow 16 inches of hair?
The time it takes to grow 16 inches hair can vary depending on several factors, including individual hair growth rate, genetics, overall health, and hair care practices. On average, hair grows about half an inch (1.25 cm) per month, so it would take approximately 2-3 years to grow 16 inches from a very short length.
Some people experience faster hair growth, while others have slower growth due to various factors. Additionally, hair growth tends to slow down as it gets longer, so the time it takes to grow longer lengths can be longer than expected.
To support healthy hair growth, it is essential to maintain a balanced diet, stay hydrated, practice good hair care routines, and minimize damage from heat styling, chemical treatments, and excessive manipulation. Regular trims to remove split ends can also help prevent breakage and promote healthier hair growth.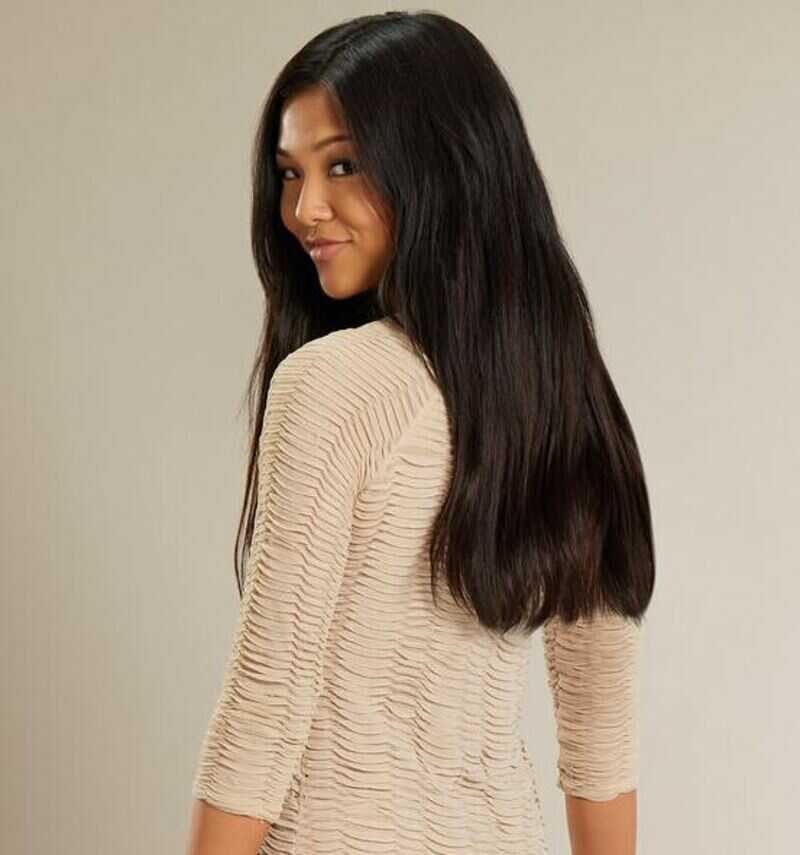 What does 16 inches of hair look like? 
Hair that is 16 inches long typically falls just above or below the shoulders, depending on an individual's height and the specific way they measure their hair. Here are some general characteristics of hair that are 16 inches in length:
Hair at this length reaches the collarbone area or slightly below it. It is considered to be of medium length and falls around the shoulders.

Hair at this length offers a range of styling possibilities. It can be worn loose and flowing, styled into updos, ponytails, braids, or other hairstyles. It's versatile enough to experiment with different looks and accessories.

The length of 16 inches typically frames the face nicely, accentuating facial features and providing options for different face shapes. It can help create a balanced and flattering appearance.

Hair at this length has a moderate amount of movement. It may sway and bounce with natural movement, especially if it has some layers or texture.

16 inches of hair allows for various styling options. You can curl or straighten it, add volume, create waves, or use styling tools to achieve different looks.
16 inches of hair extensions
16 inches of curly hair
16 inches of luscious, curly hair extensions cascade down your shoulders. These extensions offer a beautiful blend of length and texture, adding a touch of glamor to your look. 
The curls are bouncy, defined, and full of life, creating a voluminous, eye-catching hairstyle. With 16 inches of curly hair extensions, you can enjoy the versatility of curly hairstyles, whether you wear them loose, create updos, or enhance your braided styles. 
16 inches of straight hair
16 inches of straight hair extensions are perfect if you desire sleek and polished hair. These extensions provide a smooth and silky texture, transforming your look into a sophisticated and timeless style. 
With this length, your hair will fall just above or below your shoulders, giving you a versatile canvas to experiment with various hairstyles. You can enjoy the elegance of a sleek, straight look or get creative with updos and braids that showcase the length and sleekness of the extensions.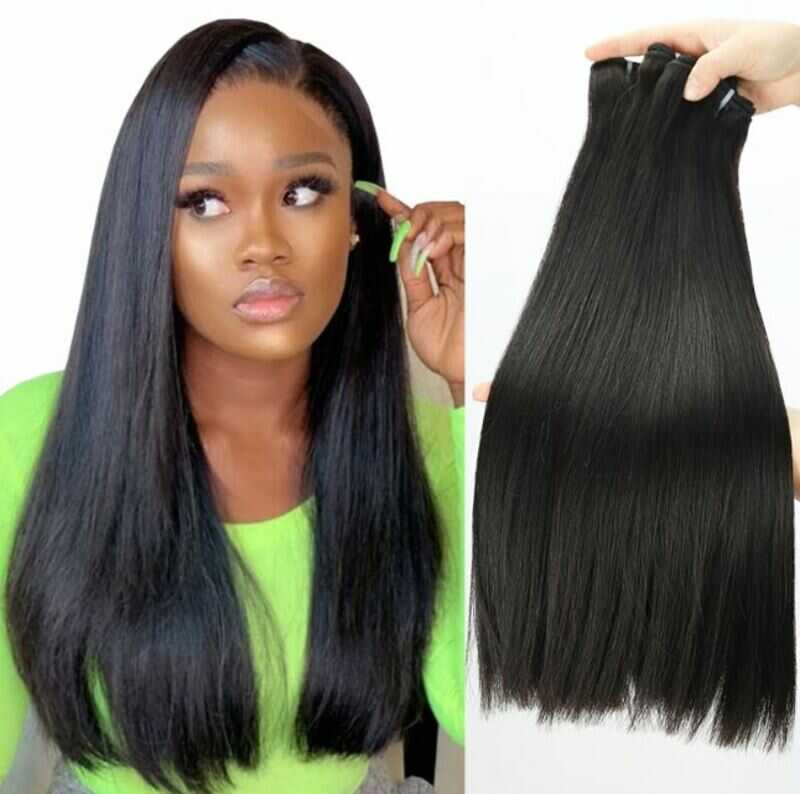 16 inches of waves and curls
For those seeking a combination of waves and curls, 16 inches of waves and curls hair extensions are an excellent choice. These extensions offer a harmonious blend of loose waves and defined curls, giving your hair a natural and effortlessly glamorous look. 
The waves provide movement and texture, while the curls add bounce and definition. With this length and texture, you can embrace a variety of hairstyles, from loose and beachy waves to voluminous curls.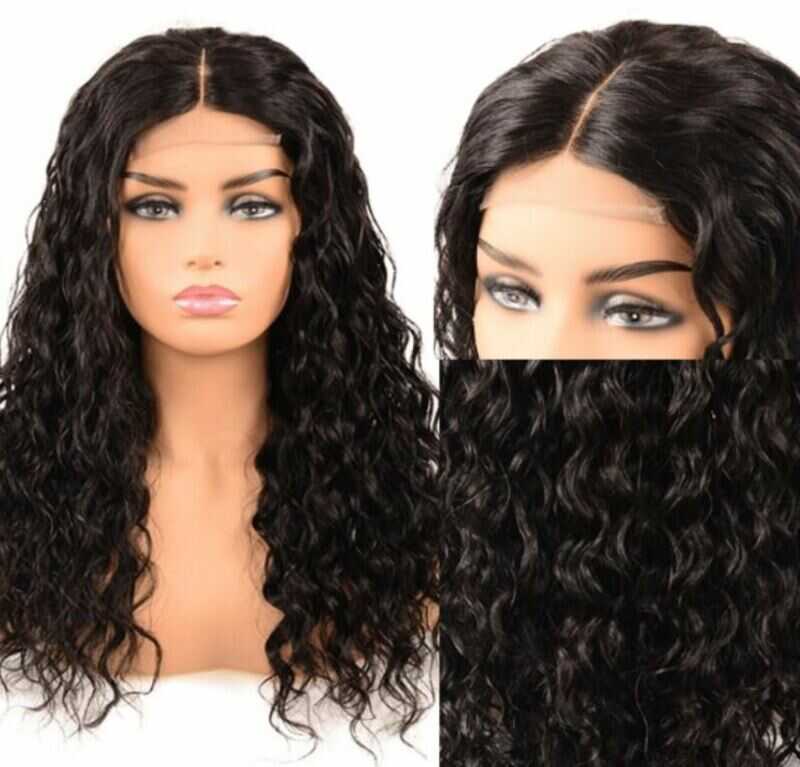 16 inches of updos and braids
Regarding updos and braids, 16 inches of hair extensions provide ample length and versatility. They can be styled into intricate updos, such as elegant chignons, twisted buns, or braided styles. The added length allows for stunning braided hairstyles, whether you opt for a classic French braid, a fishtail braid, or a trendy Dutch braid. 
With 16 inches of updos and braids hair extensions, you can create stunning hairstyles for special occasions and weddings or add a touch of elegance to your everyday look.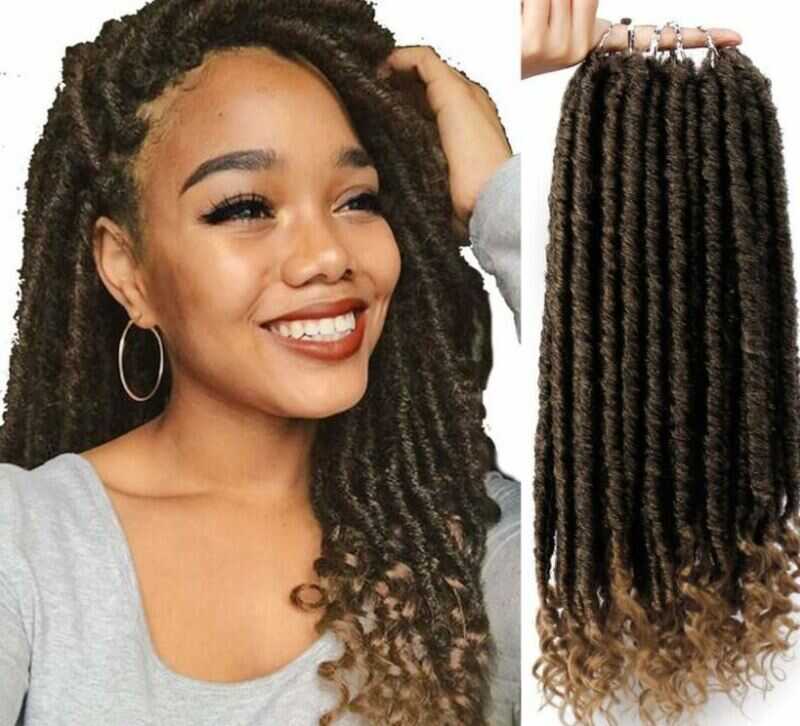 Maintaining and Caring for 16-Inch Hair
Washing and Conditioning 
Use a gentle, sulfate-free shampoo and conditioner specifically formulated for your hair type. Avoid applying conditioner directly to the roots to prevent weighing down the hair.

Wash your hair extensions in lukewarm water, gently massaging the scalp and lengths to cleanse and distribute the products.

Rinse thoroughly to remove all shampoo and conditioner residues from the hair.

Apply a leave-in conditioner or hair serum to provide additional moisture and protection, focusing on the ends where the hair is prone to dryness.

Allow your hair extensions to air dry whenever possible to minimize heat damage. Using a blow dryer, use a low-heat setting and a diffuser attachment to preserve the curls or waves.
Styling Tips and Techniques
Styling your 16-inch hair extensions can be a fun and creative process. Here are some tips to help you achieve your desired looks:
Use heat styling tools sparingly to prevent excessive damage. If you must use them, apply a heat protectant spray beforehand to minimize heat-related issues.

Experiment with different hairstyles, such as updos, braids, or half-up, half-down styles, to showcase the length and texture of your extensions.

Consider using hair accessories like clips, headbands, or scarves to add flair and variety to your hairstyles.

For curly or wavy extensions, enhance the natural texture by scrunching the hair with a curl-enhancing mousse or gel. Avoid brushing curly hair extensions when dry to prevent frizz and maintain the curl pattern.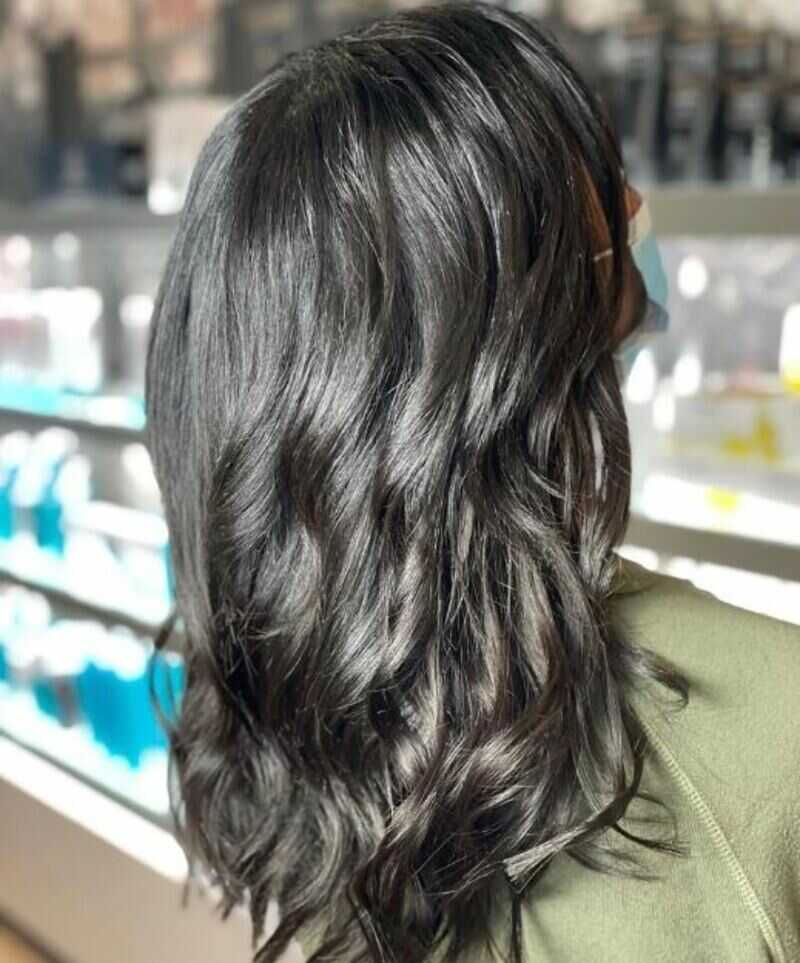 Trimming and Maintenance for 16 inches of hair
Regular trimming is essential to maintain the health and appearance of your 16-inch hair extensions. 
Schedule regular trims every 8-12 weeks to remove split ends and prevent breakage.

Seek professional assistance from a hairstylist experienced in working with extensions to ensure a precise and even trim.

Avoid excessive brushing or combing, especially when the hair is wet, as it can cause damage and tangling.

Use a wide-toothed comb or a brush designed for extensions to gently detangle the hair, starting from the ends and working your way up.
Product Recommendations
Choosing the right hair care products is crucial for maintaining the quality and longevity of your 16-inch hair extensions. Here are some recommendations:
Look for shampoos and conditioners that are sulfate-free, gentle, and hydrating.

Use a deep conditioning treatment or hair mask once a week to provide extra nourishment and moisture.

Opt for lightweight styling products, such as mousses, serums, or leave-in conditioners, to avoid weighing down the hair.

Avoid products containing alcohol or harsh chemicals that can dry out or damage the extensions.
In Conclusion,
We hope you have gained a deeper appreciation for the allure of this length. Whether you embrace your natural locks or the magic of hair extensions, 16 inches of hair offers a perfect balance of elegance and manageability. From sleek and sophisticated straight styles to playful curls and waves, the possibilities are endless for creating stunning looks.
As you embark on your journey to embrace the beauty of 16 inches of hair extensions, reach out to Jen Hair, a trusted supplier in the industry. Jen Hair offers a wide range of high-quality extensions, including 16-inch options, to help you achieve the desired length and style. Contact us today!